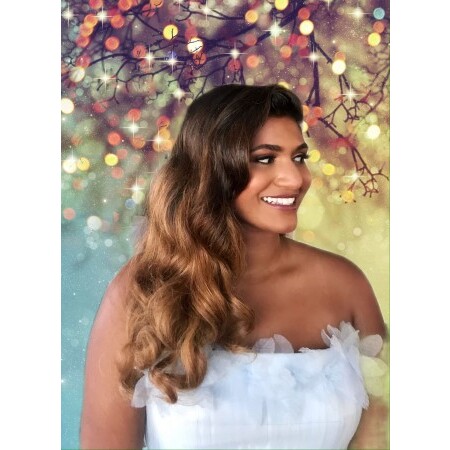 1/25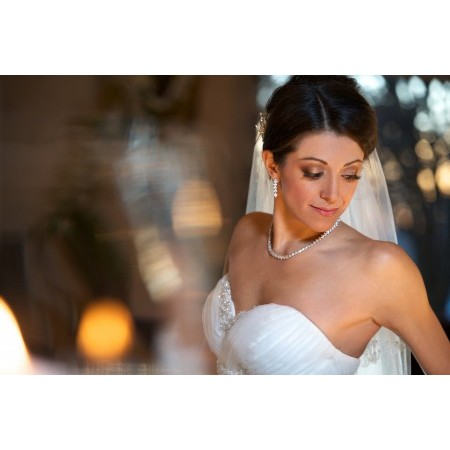 2/25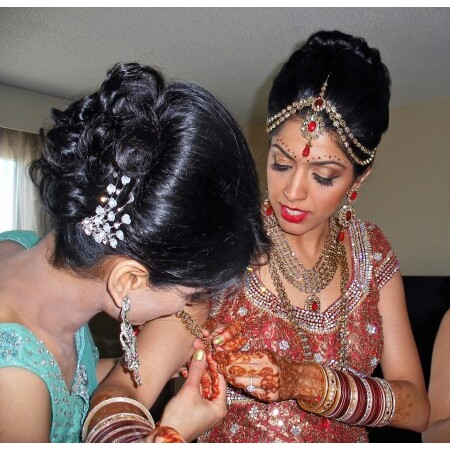 3/25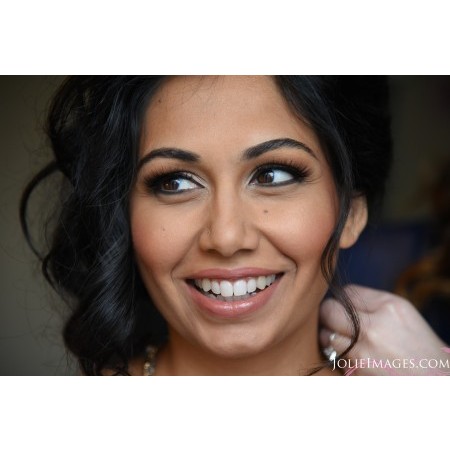 4/25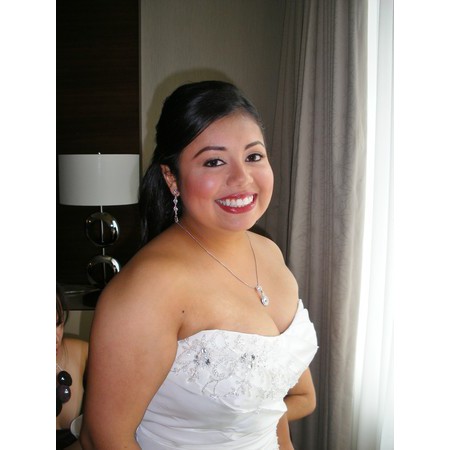 5/25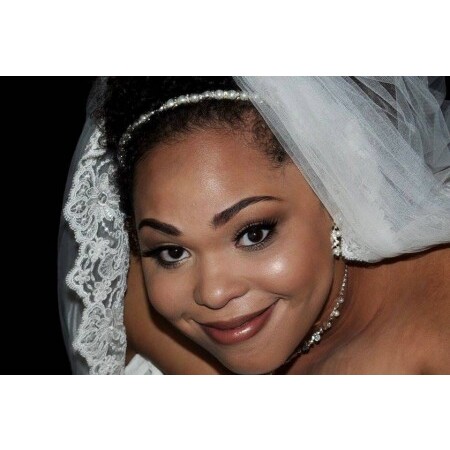 6/25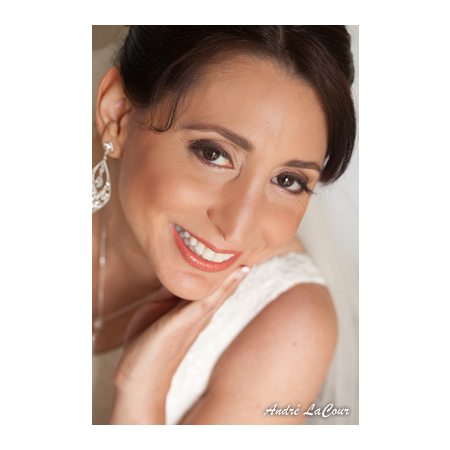 7/25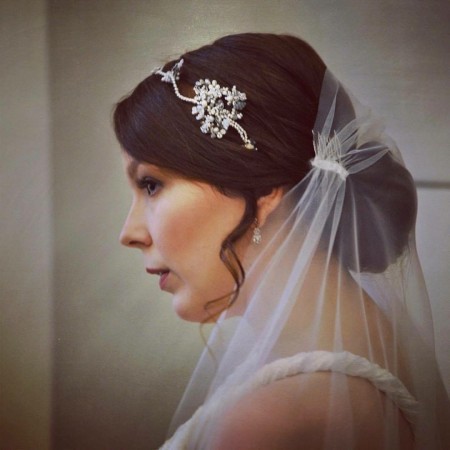 8/25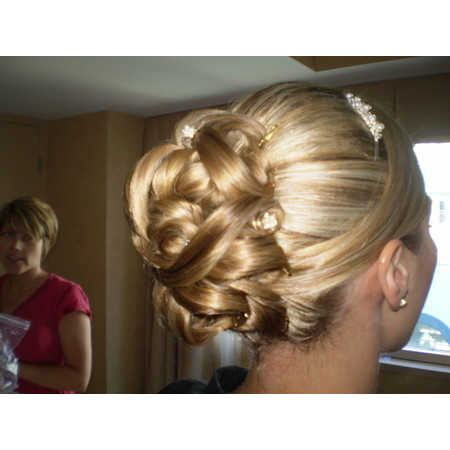 9/25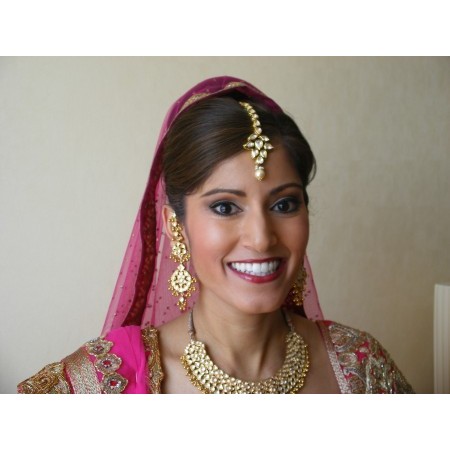 10/25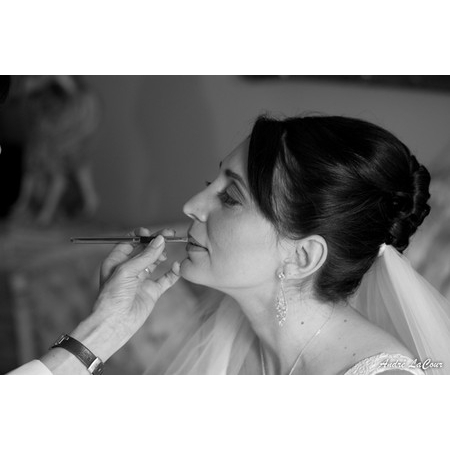 11/25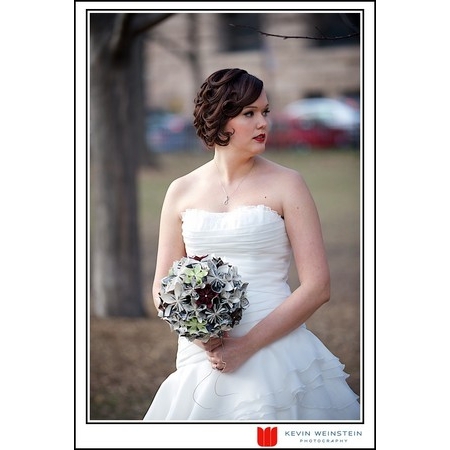 12/25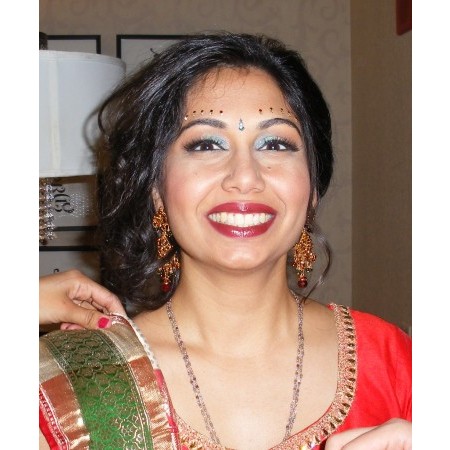 13/25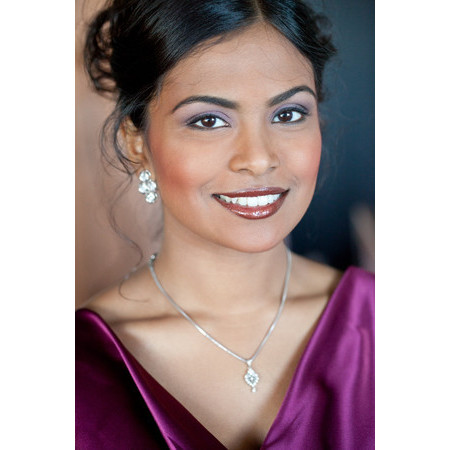 14/25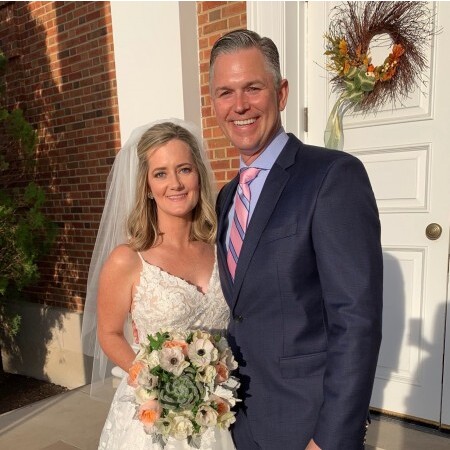 15/25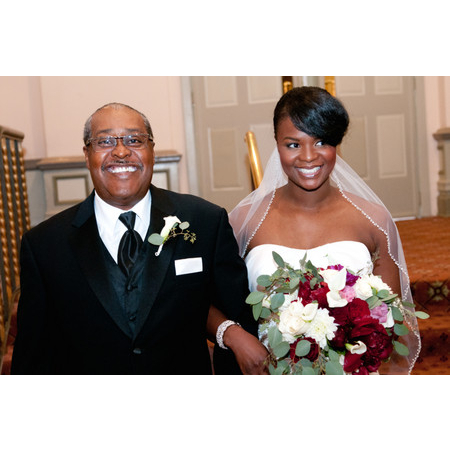 16/25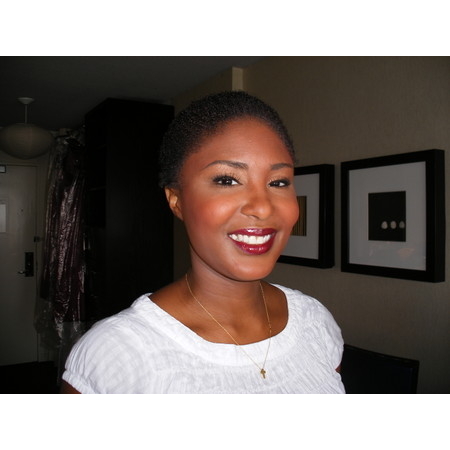 17/25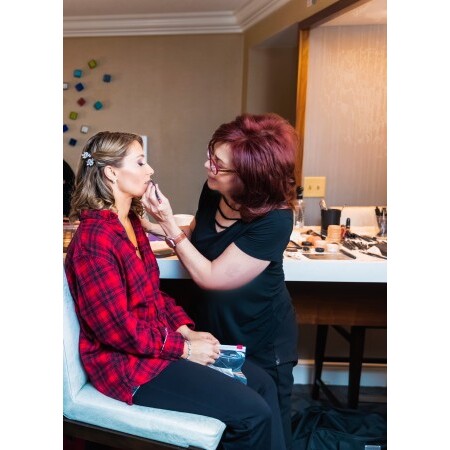 18/25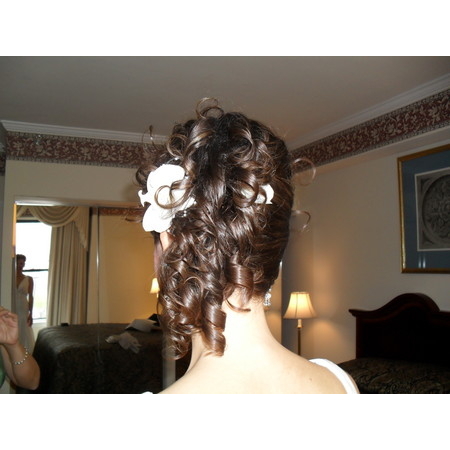 19/25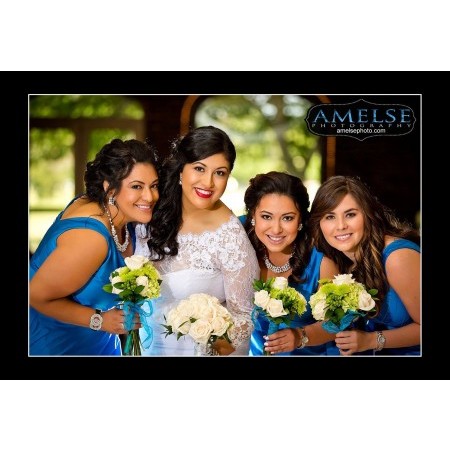 20/25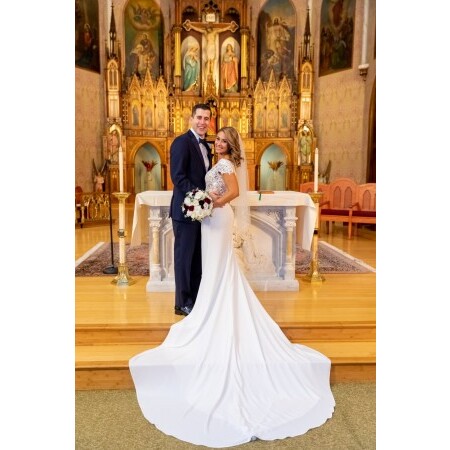 21/25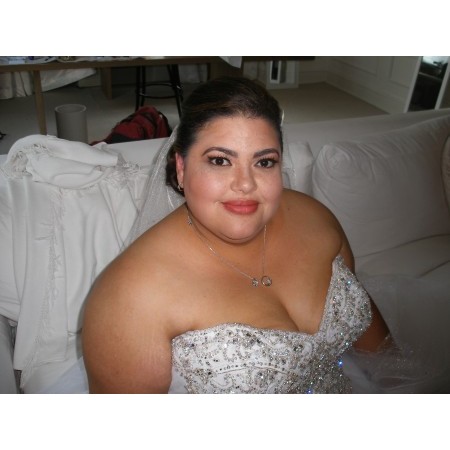 22/25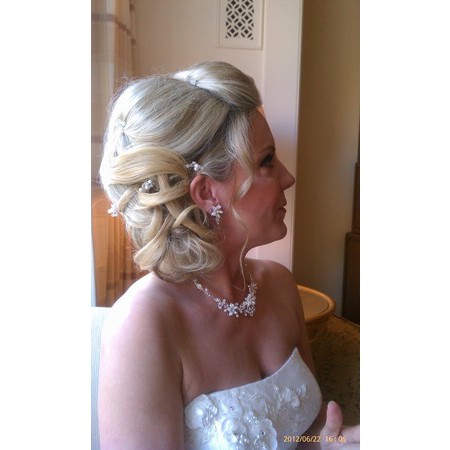 23/25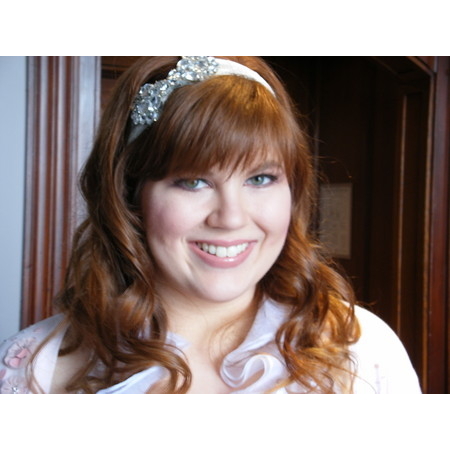 24/25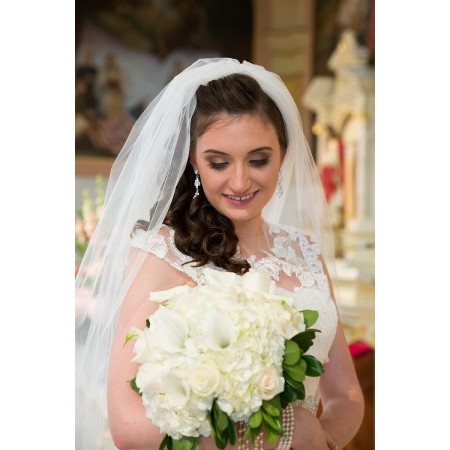 25/25
‹
›
"What can I say about this team! Wendy and Renee are superheroes. Wendy does TV make up during the week and has applied makeup for many celebrities. People, you're getting an experienced celebrity makeup artist! Because of that, Wendy has great stories to share and can more than handle wedding day-related drama with no problem. Wendy is truly an artist and helped me achieve a really gorgeous look during the trial and wedding day."

Diana W.
"I would recommend Wendy & Renee for anything -- not just weddings. My trial was great & after they made adjustments based on photos they took. I cannot say enough about their professionalism & I would go back to both of them anytime that I want to look amazing. Additionally they followed up with me after the wedding."

Linda
""With great care & skill Wendy truly made my bride the highlight of the day" said Tom the groom. Thank you Wendy for all you have done to make our day special."

Flor & Tom
"My makeup for my wedding was beautiful and flawless. Thanks, Wendy!"

Emily Ann Hauser
"Wendy and Renee are wonderful and true professionals at their crafts! They made me and my girls look amazing and even accommodated a last minute addition! They are worth every penny and will recommend them to anyone! Thanks for making me feel like a million bucks!"

Tara
"I cannot recommend Wendy and Renee enough! They did hair and makeup for myself, 4 bridesmaids, and my two moms for my wedding day. Everyone looked absolutely incredible and I appreciated how Wendy and Renee really captured everyone's unique style and aesthetic so everyone looked and felt their best. I'm a professional actor so I'm used to getting my hair and MU done. Hands down, this was the best hair/MU experience I've ever had."

Ali
"So good! I LOVED the final results. And she is so responsive and dedicated -- can tell she fully devotes the time to figuring out what you want and what looks best on you. True professional and very responsive. No trouble getting in contact with her or planning. I have never felt more beautiful! And so much fun to have around on your wedding day, she is calming and fun. I will always remember her."

Bindu
"Wendy is a class act! I treated my step-daughter (and moi) to a princess/movie star experience with a TRUE professional. Emily worked w/ Wendy before her wedding and she left her consult elated! Wendy took ample time to know Emily. Wendy's goal is to enhance your natural beauty. Her team allowed the bridal party to relax and enjoy the pampering. Treat yourself to Wendy's exquisite pampering!"

Jeanne
"Wendy did the makeup for my whole bridal party and everyone looked stunning! She was a pleasure to work with, as she answered all my questions and even suggested someone for hair (Renee, who was also amazing). She is a highly talented makeup artist and I would recommend her to everyone! Thank you, Wendy!"

Rachel
"Wendy did an amazing job! As Mother of the groom, I didn't want to look overdone. Wendy was able to listen to me and customize my look. The airbrushing gave me a natural look that stayed on all night. She came to my home and was patient with all the interruptions. Our photos just arrived and I am thrilled with how the makeup looks. I would definitely recommend Wendy."

Colleen Suglich
"Wendy did an amazing job with my makeup. It lasted 14 hours with no touch-ups needed. She is extremely knowledgeable & skilled. She worked with me when I changed my mind on the 1st lip color we tried. I was so pleased that I will likely book some time with her to discuss "everyday" makeup. Renee, the hairstylist was awesome. I showed her a photo & she made it happen. My hair stayed all night although it was 93 and humid. They made me feel so comfortable & made sure my bridesmaids looked great too!"

Andi Lule
"Wendy did a great job with my makeup! I had never gotten my makeup professionally done before and the first trial wasn't exactly what I wanted, so she offered to do a second trial for free. She was willing to fix anything I wanted and did an amazing job. She was able to perfectly recreate the same makeup on my wedding and it lasted the entire night. The pictures turned out amazing as well! All my bridesmaids looked beautiful and were very happy with their makeup too."

Kelsey
"Wendy was a delight to work with. She absolutely has the bride's best interests at heart. She's up to date on current bridal and fashion trends and can tailor perfectly to the bride. I had an ethnically diverse bridal party and she was able to make us all look our best."

Rana
"Wendy is truly an artist! Her skill and craft is unmatched and her professionalism is impeccable. My makeup was flawless, from early morning to late night. It also looked great in pictures. I am so thankful she did the makeup for my wedding (bridesmaids, mother, and mother-in-law) and couldn't have asked for more. Thank you Wendy!"

Nikki
"Wendy is a very talented makeup artist. She understands her craft well and made sure to personalize every little detail to fit me perfectly. I had never gotten my make up professionally done before, but Wendy made me feel very comfortable. My make up stayed on flawlessly all day long, through tears and non-stop dancing. I received so many compliments from Wendy's work on me and my bridesmaids. She made me look and feel beautiful from the inside out!"

Andrea
"Wendy did a wonderful job, Highly recommended."

Amy
"Wendy is so incredibly knowledgeable at what she does. She is meticulous and will make sure you look perfect on your wedding day. I did research of my own and discovered Wendy. Her prices were reasonable and she traveled to my venue and did my makeup the morning of my wedding. I had my makeup airbrushed on and it lasted from the morning, and looked flawless late at night. I felt so incredibly beautiful on my wedding day and I highly recommend Wendy to anyone looking to have their makeup done."

Tabitha
"Wendy & Renee were great--they were professional, flexible, & clearly love what they do! Wendy was able to meet the needs of different skin tones. Everyone looked flawless for my wedding! She takes her job as a make-up artist seriously & works to make sure that each person is happy with the result. Renee did a great job incorporating preferences into each person's hairstyle. She was able to make my hair look more full so that I did not need hair extensions. I would highly recommend Visage Joli."

Lauren
"If you're looking for exquisite service and exceptionally talented people to make you ABSOLUTELY stunning on your wedding day then Visage Joli is the place to go! Wendy and her staff are wonderful people. So patient, knowledgeable, funny and sweet! Wendy is truly the best at what she does. My makeup was flawless and lasted through my entire ceremony AND reception! Thank you to you and all your staff for making what was already a memorable day that much more memorable!"

Joy Jackson-Lucio
"Wendy is an incredible woman to work with. There were days I would spend an hour on the phone with her just picking her brain because I was indecisive and she is so knowledgeable. She really took her time with me and even let me do a second free trial! She listens to what you want and does everything to make you look even better then you could imagine. I can sincerely say by the end of my wedding she was not only a professional I worked with but a friend. I would recommend her 100 times over."

Richelle Welbourn
"I hired Wendy to do my makeup for my wedding on October 6, and I'm so happy I did. I first heard of Visage Joli after checking out an awesome You Swoop deal earlier this year. In all honesty, I would have paid full price and more for her makeup services. She is a ROCKSTAR. She has a ton of talent, she is creative, organized, and so very patient. She made me look and feel beautiful. Wendy has over 20 years of makeup experience, and her work is showcased on talent at a Chicago TV station."

Lizzette
"So easy to work with and excellent eye for color and makeup style. Did a wonderful job with the wide variety of skin tones and personal styles of our wedding party. Truly an artist."

Pamela/Mother of the Bride
"We all looked beautiful and were very pleased with our makeup. It was the best makeup job we ever had."

Christine
"I was so blessed to have Wendy and her staff do the hair and makeup for my wedding at the Omni Hotel in Chicago. They were incredibly professional, had great attitudes, and were able to make not only me, but my mother and bridesmaids look flawless. I couldn't have asked for a better pair! The atmosphere in the room while we were getting our hair and makeup done was enjoyable and entertaining - I almost forgot about the wedding nerves! I am hoping to work with Wendy again for future events!"

Emily
"Wendy and Jennifer did an absolutely fabulous job on for my makeup and hair on my wedding day. They were able to transform me into a traditional Indian bride for the wedding, and then transition me into Bollywood glamour for the reception. These were both the looks I had hoped for on my wedding day. Wendy is very knowledgeable about the makeup looks for Indian brides and she did a lot of research on the look I was trying to achieve. She also kept in contact with me about new methods for makeup application which was very helpful and reassuring to me as a nervous bride. Jennifer worked on my hair and she nailed both my looks for the wedding and reception as well. Both Jennifer and Wendy kept me calm and helped me complete getting dressed for the big day. I could not have been happier with their work on me!"

Reena
"Wendy is phenomenal -- friendly and professional. She did the makeup for my wedding in August. Most importantly, she showed up. She showed up on time. She worked quickly. And she did a great job. My hairstylist also happens to be a makeup artist, and I overheard her telling her assistant how fantastic Wendy is -- she said she could learn a thing or two from her. She did very natural makeup that showed up in photographs without looking garish in person. Our makeup lasted (in some cases) from 7am to 11pm. My bridal party was complicated -- we had two dark skinned black women, two medium skinned black women, a light skinned black woman, a Latina, and a South Asian and Wendy matched each of us flawlessly. I still email her to ask what products she used."

Traci
"Visage Joli and Wendy were absolutely AMAZING! Myself, my Matron of Honor, my sister-in-law, both mothers, and my two sisters all had our makeup done by Wendy. My mother and sisters were a bit hesitant to get their makeup done professionally as none of them wear makeup on a normal basis. Wendy was so wonderful with them! She made them feel comfortable, explained exactly what she was planning on doing, listened to their feedback, and was overall very calming for them. The end result was FABULOUS! Now, it being my own wedding day, I know Wendy made me look absolutely beautiful, but I cannot say enough about how STUNNING my mother looked! She was flawless! Wendy, and Visage Joli, are a joy to work with! I would recommend them to everyone I know that needs beautiful professional makeup done for any occasion! One other thing I loved about Visage Joli was that they came to us, so it eliminated all the stress of traveling to and from the salon. We were able to drink champagne, listen to music, and have a wonderful fun wedding morning! I absolutely love Wendy and Visage Joli!"

Laura
"Wendy is simply the best! The first time I saw her at work, I knew that her knowledge of make-up far exceeds that of the other make-up artists around town. For my sister-in-law's wedding day, Wendy made the girls who don't usually wear make-up look natural and flawless. I like more make-up and she made me feel more beautiful than I have ever felt. The best part is that our make-up stayed on from 9am until at least 2am. Wendy and Renee are true professionals and really go out of their way to make everyone feel very special and gorgeous!"

Victoria Bercek
"I have so many wonderful things to say about Wendy! She's a pleasure to work with, extremely talented, and just an all around good person. You need to find the best in the industry to do your makeup for your wedding and Wendy is the BEST! She gave me some beauty tips and advised me on what shades would look good based on the look I wanted and with my skin tone not just for my wedding but also for other fun nights out. I had 2 flower girls and 2 young junior bridesmaids who just needed light lip gloss and blush and she did their makeup complimentary. I wanted the little girls to feel special and have makeup done too and all other people I talked to would do only do 1 flower girl complimentary and would have charged a lot for the other little ones. I would have gone with Wendy if she charged for all of the little girls or not but it's important to mention she's understanding and does not try to take advantage of you. She made everyone look absolutely beautiful and I highly recommend her!"

Kim M.
"Wendy & Jean were absolutely amazing. They spent the day and evening with us so that we could look perfect all the time! My family loved them especially the moms, who looked & felt beautiful. Our makeup and hair lasted perfectly through tears, outdoor photos and dancing. I have been airbrushed before but not so perfectly as Wendy's work. It looked amazing & felt like nothing was on my skin. Hiring Visage Joli was one of the best decisions that I made for my wedding!"

Fran
"Both of these ladies have a tremendous amount of expertise. They can work with a variety of skin and hair types, and they also had a lot of patience and really worked hard to please each person. We had a lot of fun getting ready, and everyone in the bridal party looked fantastic!"

Glenda
"Wendy is very experienced. I felt comfortable giving her the lead to figure out what make up works best for me. She did a wonderful job. For the exception of my lipstick, I never had to reapply. It was a hot day but my make up didn't budge, yet I didn't feel it on my face."

Elizabeth
"Visage Joli is amazing. Not only does Wendy have an amazing background, what really sets her apart is her artistic talent. Wendy uses your face like a canvas and accentuates all your best features. Having Asian eyes, no one could ever correctly put eyeshadow on. Wendy is a true artist and was able to create such depth to my eyes! She uses airbrush makeup that makes your face look flawless! Her makeup is so beautifully put on, and it stays on through anything! From tears shed walking down the aisle, to sweating on the dance floor, at the end of the night (and the next day) - your makeup looks flawless, perfect and natural. Besides her amazing talents and skills as an artist, she is the most caring person. She takes her time and wants only the best for you. She will go above and beyond to make sure you are happy. She will meet you on her off days, just to help you find the perfect shade of red. She truly is amazing and her heart that is so loving is what makes her service the best. She cares more about giving to you and making your day special no matter it means for her. You can not and will not find anyone better than Wendy."

JRMesleh
"Visage Joli was absolutely wonderful on my wedding day. My bridesmaids and I looked fabulous and my mom/groom's mom's hair and makeup looked great - not too overdone but just enough to give them something extra. I would highly suggest using Visage Joli for your hair and makeup. I loved how they came to me and scheduled all the hair/makeup times so I didn't have to do anything. Wendy and Ginger were also very open to any changes or suggestions me or my bridesmaids had. A month before my wedding I had a hair and makeup trial with Wendy and Ginger and I knew exactly what to expect on my wedding day. Plus my hair and makeup from the trial stayed perfect through 8 hours of work plus walking my dog in the snow! I received so many compliments on my wedding day/night about how great I looked! I would not have been as relaxed as I was had Wendy and Ginger not taken care of me so well."

Sara
"I decided a little late in the game that I wanted my make-up professionally done (about 1 month before the wedding). I started emailing vendors, and Wendy was the first to respond. I was so thankful in the end that I decided to go with her! She was very professional and welcoming. Wendy was also very flexible, as I had to change the location and time of my appointment the week of the wedding. She was able to take the idea in my head and make it reality. She made me look better than I could have imagined. The make-up stayed on flawlessly all night (3:30 PM to 2:00 AM) without any touch-ups, even the lipstick which I hate to reapply. My pictures turned out beautiful, and I have her to thank."

Jess
"Wendy and her hairstylist Renee were amazing on our wedding day. I had a few ideas as did she. You can't go wrong with trusting Wendy. She is bold and knows exactly what she is doing. I don't regret booking her for a second."

Jen
"Wendy was amazing. My makeup looked perfect on our wedding day. She is very professional and yet easy going and makes you feel comfortable. She is perfectionist, which is a huge stress-reliever because she has the same goal as you do -- to make your makeup look perfect! Wendy thank you so very very much!"

Peggy Wedding
"Wendy and Renee provided hair and make up services for myself, my 5 bridesmaids and my mother. They both traveled to my home which made it very convenient and were both on time. It was a very hectic day but they made sure we all got the attention we deserved and it was stress free. They both listened to us and made suggestions which were perfect! I thought I wanted to wear my hair down, Renee suggested I wear it up to show off my long neck and accentuate my veil. She was right on! Same with my bridesmaids, they all looked incredible. I can't stop raving on how great my make up looked. I don't think I ever looked this good. It lasted all night with no touch ups and still looked perfect even after all the dancing I did. Same with all my bridesmaids, their make up looked fabulous! Even my mom looked great. She is 73 years old and looked beautiful, not too "made up" I wish we all could look this good all the time!"

Gina
"Working with Wendy & Renee from Visage Joli was wonderful! As a makeup newbie, I was nervous about looking too made up (or not like myself) on my Big Day. Wendy was professional, knowledgeable and patient. Creating a look that was not only beautiful, but one that I was comfortable with. Both ladies were very accessible, answering my questions and offering suggestions. Renee maintained my "do" prior to the wedding, doing trims, color and brow touch-ups. On the day of the wedding, they came to my hotel room, saving me time and stress of running around town. Renee beautifully styled one of my bridesmaids, and when another girl needed a few curls refreshed, she was happy to oblige. Wendy and Renee's calming presence on the morning of my wedding helped me to stay relaxed and stress-free. Renee ordered tea for me and Wendy even made sure I ate lunch! They were both such a big part of my day, helping me to start off my wedding day in the best possible way. I felt beautiful that day, receiving compliments on my hair and make-up, ranging from "movie star" to "goddess." Thank you, ladies!"

Lidia Varesco
"I absolutely love Visage Joli and could not have asked for a better make-up team for my wedding! As the bride, I made the horrible mistake of getting a facial a month before the big day and had an allergic reaction/ burn on my cheek. I was absolutely mortified that my wedding pictures would turn out to be a disaster. Wendy was so compassionate and reassured me that she could cover up the imperfections from the facial. Not only did she do an AMAZING job but it looks like I don't even have a lot of make-up on! All my bridesmaids loved their own make-up and we all highly, highly recommend Visage Joli to all future brides. Not only did Visage Joli do a great job for my wedding, but it was so refreshing to see a team that really cared about me!"

Mary Ann Baker
"Visage Joli offered a high quality make-up service. Wendy was professional, friendly, and flexible. I looked outstanding on my wedding day. I look flawless in every photograph from before the ceremony to the last minutes of the reception. I never had to touch up or worry that I needed to. I have recommended Visage Joli to every bride I have met since my wedding day. Related, she also did make up for one of my guests. My guests also looked beautiful for the entire evening. Visage Joli really can be for any occasion, and especially a vendor you will be happy you chose on your wedding day! Truly a brides best friend!"

Nicole Lynn
"Wendy and Ginger were wonderful! They made my entire bridal party look fantastic. They listened to what I said and made me look better than I imagined possible. Thank you!"

Erin
"Wendy Kimmel is truly an artist. She did an amazing job on my makeup and on my mother and bridesmaids' makeup!"

Edie
"Wendy did an excellent job! She came to my hotel room so it was very convenient and she made me look so beautiful (I got a zit that morning and you couldn't see it in any of the photos! She is very sweet and funny and I really enjoyed working with her, I would recommend her to anyone."

Aimee
"I got married in January and I don't know where to begin. Wendy is incredible! She makes you feel so comfortable on your big day. She is a true professional but also so easy going and fun. I had never been airbrushed before and was hesitant. The greatest invention ever and Wendy is an artist with the machine. My make-up not only stayed on all-night but was flawless until I washed it off. Wendy really listened to what I wanted and was so flexible but also offered several ideas to me with my eyes that I didn't think I could pull of... thanks to hear I did and looked amazing. I will forever have beautiful wedding pictures because of her. I will recommend Wendy to all my friends. You will not be disappointed... in fact you will be amazed and how wonderful you will look!"

Emily
Add Your Review of Visage Joli Bridal Makeup & Hair Chicago

Visage Joli Bridal Makeup & Hair Chicago
Chicago, IL
Weddings By Karolina
Palatine, IL

Melissa & Christopher
Berrien Springs, MI

Carrie & Frank
Itasca, IL

Katie & Mark
Racine, WI

Devlin & Devin
South Elgin, IL

Jessi & Greg
Watervliet, MI

Brianna & Walter Jr.
Twin Lakes, WI

Luciana & Michael
Bartlett, IL

Evelyn & Oscar
Chicago, IL

Gregory & Natalia
Chicago, IL

Aundrea & Blake
Princeton, IL

Kayla & Jonathan
Lake Station, IN

Livia & John
Hammond, IN

Nichole & Ryan
Michigan City, IN

Gabby & Jason
Rolling Meadows, IL

Shelby & Erik
Schererville, IN

Amanda & Timothy
Elkhorn, WI

Marissa & Kyle
South Bend, IN

Susan & Vito
Kenosha, WI

Jennifer & Chris
Round Lake, IL

Victoria & Caleb
Kankakee, IL

Melissa & Anthony
Niles, MI

J & R
Saint Joseph, MI

Gina & Phillip
La Grange, IL

Kori & Rab
Joliet, IL

Mary & Matt
Burlington, WI

Marissa & Raul
Kenosha, WI

Carrie & Joey
Dundee, IL

Nicky & Jon
Vernon Hills, IL

Paul & Stephans
Galena, IL

Nicole & William
Willow Springs, IL

Therese & John
Woodstock, IL

Stephanie & Matt
Crown Point, IN

Kimberley & Michael
Chicago, IL

Angela & Allen
Highland, IN

Amber & Andrew
South Bend, IN

Adrian & Samantha
Willow Springs, IL

Sue & Dennis
Orland Park, IL

Shelley & Jeff
Kenosha, WI

Veronika & Justin
Kenosha, WI

Nicole & Johnny
Valparaiso, IN

Pohan & Hsien-ning
Hoffman Estates, IL

Cheryl & PK
Darien, IL

Jennifer & Nick
Niles, MI

Heather & David
Muskego, WI

Felicia & Ryan
South Bend, IN

Dan & Dee
Long Grove, IL

Christina & Joshua
Round Lake, IL

Cristina & Courtney
Chicago, IL

Brittany & Tim
Kenosha, WI

Patricia & John
Steger, IL

Sarah & Greg
South Milwaukee, WI

Alicia & Aaron
Racine, WI

Georgia & Michael
Chicago, IL

Michele & Keith
Zion, IL

Emily & Bill
Joliet, IL

Katelyn & Jacob
Woodstock, IL

Kate & Eric
Rockford, IL

Michelle & Cooper
Burbank, IL

Ashley & Jon
Lake Geneva, WI

Devyn & John
Ingleside, IL

Christine & John
Seneca, IL

Colleen & Kyle
Naperville, IL

Juanita & Josue
Aurora, IL

Amanda & Thomas
Coloma, MI

Sheleda & Clinton
Chicago, IL

Amy & Blaine
Bourbonnais, IL

Joni & Dustin
Kankakee, IL

Heather & Carrie
Chicago, IL

Amanda & Danyelle
Benton Harbor, MI

Kenneth & Amy
Valparaiso, IN

Monique & Darnell
Chicago, IL

Kimberli & Scott
Bourbonnais, IL

Shelly & Jared
South Bend, IN

Anastasia & John
South Bend, IN

Katie & Javier
Aurora, IL

Trice & Lionel
Chicago, IL

Lysa & Royce
Villa Park, IL

Kim & Andrew
Streamwood, IL

Mary & Farod
Chicago, IL

Heidi & Stephen
Barrington, IL

Elizabeth & Derek
Sandwich, IL

Bubblez & Vincent
Chicago, IL

Amber & Dylan
Elkhorn, WI

Anna & Jim
Yorkville, IL

Alejandra & Michael
Elk Grove Village, IL

Cherie & Lawrence
Benton Harbor, MI

Kate & Terry
Lake Forest, IL

Katharina & Terrance
Lake Forest, IL

Hallie & Chris
Harvard, IL

Andrea & John
Aurora, IL

Kaylan & Micheal
Valparaiso, IN

Missie & Nathan
Portage, IN

Katrina & Kyle
Elkhorn, WI

Florencia & Alejandro
Chicago, IL

Martha & Rodney
Dyer, IN

Lekwan & Demarcus
Chicago, IL

Denise & Nathan
Kenosha, WI

Daleis & JT
Chicago, IL

Jacki & Chris
Saint Charles, IL

Lana & Glen
Crete, IL

Liesel & Matt
Baroda, MI

Tina & Don
Darien, IL

Jessica & Casey
Naperville, IL

Diana & Manuel
Addison, IL

Tiffany & Joshua
Saint John, IN

Dana & Aaron
Joliet, IL

Holly & John
Valparaiso, IN

Lindsey & Brian
Skokie, IL

Kristey & Harish
Vernon Hills, IL

Mary & Patrick
Chicago, IL

Natalia & Jesus
Chicago, IL

Crissie & Keith
Joliet, IL

Katlin & Zackery
Joliet, IL

Jessica & Bob
Carol Stream, IL

Courtney & Thomas
Bolingbrook, IL

Jennifer & Mike
Woodridge, IL

Heather & Joseph
Knox, IN

Salvador & Maria
Chicago, IL

Megan & Allen
Lowell, IN

Breanne & Steve
Chicago, IL

Jennifer & Michael
Gurnee, IL

Dawn & Douglas
Racine, WI

Serena & DJ
Elkhorn, WI

Nina & Wilfredo
Chicago, IL

Stacey & Silverio
Schaumburg, IL

Kelsey & Jeff
Lake Geneva, WI

Jacqueline & Thomas
Cedar Lake, IN

Dana & Jessie
Rochelle, IL

Jaqui & Kevin
Michigan City, IN

Cecelia & Kevin
Evanston, IL

Monica & Gloria
Lake Forest, IL

Angela & James
Niles, MI

Janet & Larry
Delavan, WI

Florencia & Alejandro
Cicero, IL

Katelyn & Seneca
Chicago, IL

Taquanda & TJ
Chicago, IL

Megan & Kyle
Knox, IN

Devbra & Derek
Chicago, IL

Nicky & Danny
Brook, IN

Jacklyn & Matthew
Yorkville, IL

Toni & Scott
Lockport, IL

Catrina & David
Schaumburg, IL

Vanea & Travis
Chicago, IL

Tasha & Nate
Chicago, IL

Emily & Matthew
Aurora, IL

Audrey & Drew
Dundee, IL

Melissa & Jake
Fox Lake, IL

Susan & William
Trevor, WI

Evelyn & Andrew
Lake Zurich, IL

Tammy & Salvatore
Greendale, WI

Kilissa & Kevin
Chicago, IL

Bonnie & Adam
Chicago, IL

Heather & Josh
Saint Joseph, MI

Alissa & Andrew
Genoa, IL

Amanda & Jesse
Streamwood, IL

Tina & Tracey
Minooka, IL

Melissa & Michael
Spring Grove, IL

Lynn & Jeff
Mokena, IL

Julia & Shawn
Franklin, WI

Katheryn & Kevin
Streamwood, IL

Nancy & Nicholas
West Chicago, IL

Emily & Jacob
Demotte, IN

Rebecca & Dominic
Wilmington, IL

Megan & Taylor
Ottawa, IL

Amanda & Tommy
Rockford, IL

Cindy & Julia
Muskego, WI

Sandra & Russell
Bradley, IL

Tina & Luther
Worth, IL

Marissa & TJ
Bristol, IL

Erin & Luke
Mokena, IL

Marilyn & Luz
South Bend, IN

Jeanette & Perry
Chicago, IL

Jayme & Jamie
Kenosha, WI

Kyra & Ace
Benton Harbor, MI

Andrea & Jorge
Streamwood, IL

Monique & Paul
Racine, WI

Lynn & Steven
South Bend, IN

Kymberlee & Daniel
South Bend, IN

Amy & James
Chicago Heights, IL

Keandra & Joseph
Racine, WI

Krystal & Will
Knox, IN

Jiji & Thomas
Lake Geneva, WI

Stephanie & James
Chesterton, IN

Dawn & Charles
Matteson, IL

Lindsay & Shanna
Schaumburg, IL

Malgorzata & Chris
Romeoville, IL

Courtney & Eric
Naperville, IL

Rachael & Darryl
Dolton, IL

Sarah & Ryne
Rensselaer, IN

Roxsan & Kevin
Dekalb, IL

Stephanie & Matthew
Racine, WI

Carla & Joe
Algonquin, IL

Alyssa & Kyle
Morris, IL

Stormy & Joseph
Great Lakes, IL

Melanie & Gary
Oak Forest, IL

Angela & Michael
Gary, IN

Megan & Donnie
Tinley Park, IL

Dave & Liz
Lisle, IL

Raquel & Luis
Berkeley, IL

Deb & Keith
Cary, IL

Christina & Ryan
South Bend, IN

Marinella & Michael
Hoffman Estates, IL

Heather & Michael
Coloma, MI

Kaitlyn & Mark
Racine, WI

Stephanie & Ray
Notre Dame, IN

Samantha & Adam
Valparaiso, IN

Ashley & Cody
Gardner, IL

Tierra & Andre
Harvey, IL

Jennifer & Eric
Benton Harbor, MI

Kelly & Mike
Orland Park, IL

Victoria & Miguel
Joliet, IL

Lisa & Landon
Gurnee, IL

Stephanie & Josh
Zion, IL

Christine & Matt
Saint Joseph, MI

Jessica & Jonathan
Hobart, IN

Basia & Arlou
Gurnee, IL

Jennifer & Kias
Joliet, IL

Valerie & Dustin
LaPorte, IN

Christina & Raymond
Chicago, IL

Brittany & Brandon
Berrien Springs, MI

Caryssa & Robert
Merrillville, IN

Linda & Alex
Downers Grove, IL

Annette & David
Bridgeview, IL

Christina & Pj
Arlington Heights, IL

Kelley & Bryan
Lake Zurich, IL

Traci & Jim
Lockport, IL

Elizabeth & Aaron
Lake Zurich, IL

Daina & Josh
Buchanan, MI

Tiffany & Ernest
Chicago, IL

Ashley & AJ
Crest Hill, IL

Ashley & Phillip
Alsip, IL

Brindley & Jon
Munster, IN

Ashley & Bret
Michigan City, IN

Roy & Mary
Rockford, IL

Keitha & Etoi
Lockport, IL

Anna & Martin
Plainfield, IL

Kelcy & Carlos
Notre Dame, IN

Lyndsey & Adam
New Lenox, IL

Brianna & Dan
Lake Zurich, IL

Valerie & Doug
Cudahy, WI

Maggie & Paul
Lisle, IL

Marissa & Courtney
Chicago, IL

Janea & Lavert
Chicago, IL

Stephanie & Andre
Joliet, IL

Cynthia & Rob
Kenosha, WI

Brenda & Robert
Aurora, IL

Michelle & Aron
Valparaiso, IN

Jamie & Leonides
Momence, IL

Candice & Leon
South Bend, IN

Victoria & Joseph
Hobart, IN

Viviana & Richard
Lockport, IL

Janine & Greg
Lake in the Hills, IL

Ashley & David
Gilberts, IL

Nicole & Adam
Chesterton, IN

Kayla & Randy
Herscher, IL

Misty & Cory
Kenosha, WI

Hyfa & Jadallah
Chicago, IL

Jaime & Eric
South Bend, IN

Kristie & Matt
Merrillville, IN

Katie & Michael
Kenosha, WI

Heather & Eric
Chicago, IL

Laura & Charles
Grayslake, IL

Sarah & Caesar
Algonquin, IL

Morgan & Eric
Kankakee, IL

Cindy & Rich
Chicago, IL

Andrea & Ryan
Bridgman, MI

Katelynn & Joseph
Lockport, IL

Kamesha & Donte
Benton Harbor, MI

Jessica & Scott
Delavan, WI

Deana & Chris
Merrillville, IN

Vanessa & Jose'
Lake Forest, IL

Lurae & Matt
Orland Park, IL

Teresa & Michael
Berwyn, IL

Katie & Matt
Schererville, IN

Shannon & Sammuel
Oswego, IL

Matt & Nicole
Romeoville, IL

Amanda & Patrick
Yorkville, IL

Ashley & Rich
Kenosha, WI

Crystal & Christian
Chicago, IL

Jessica & Tyren
Chicago, IL

Lissette & Miguel
Chicago, IL

Angela & Edward
Lake Geneva, WI

Carolyn & Levellee
South Holland, IL

Sara & Brian
Racine, WI

Charlie & Heather
Frankfort, IL

Michele & Jeremy
Merrillville, IN

Tamika & Mark
Kankakee, IL

Karina & Robert
Buffalo Grove, IL

Holly & James
Wheeling, IL

Brian & Raelyn
Franklin, WI

Theresa & Bradley
Evanston, IL

Michelle & Chris
Woodstock, IL

Jessica & Jairon
Chicago, IL

Jackie & Matt
Oswego, IL

Maribel & Antonio
Berwyn, IL

Hannahmil & Kevin
Elmwood Park, IL

Emily & Jeremiah
Grayslake, IL

Dan & Jennifer
Saint Joseph, MI

Josh & Alli
Oak Forest, IL

Melissa & Austin
Milwaukee, WI

Linda & Jerry
Chicago Heights, IL

Brittany & Aaron
Minooka, IL

Allie & Rob
Plano, IL

Rebecca & James
Valparaiso, IN

Juanita & Ryan
Evanston, IL

Nancy & Victor
Berwyn, IL

Rachel & Ryne
Lake in the Hills, IL

Sarah & Peter
Yorkville, IL

Elizabeth & Jason
New Carlisle, IN

Erin & Steve
Barrington, IL

Kelly & Andrew
Milwaukee, WI

Tiffany & Tyler
Portage, IN

Jenifer & Josh
Round Lake, IL

Evelyn & CJ
Justice, IL

Alicia & Wayne
New Buffalo, MI

Carla & Christian
Bridgman, MI

Lisa & Jermaine
Minooka, IL

Dorian & Douglas
Lowell, IN

Sherry & Jean-Yves
Valparaiso, IN

Maggie & Paul
Merrillville, IN

Carolina & Nelson
Waukegan, IL

Angela & Jonathan
Lombard, IL

Trisha & Kyle
Coal City, IL

Andrea & Brock
McHenry, IL

Agata & Omar
Addison, IL

Cortney & Brett
Ottawa, IL

April & Andrew
Schaumburg, IL

Janet & Tim
Valparaiso, IN

Kristin & Dan
Woodstock, IL

Vicki & Steve
Carol Stream, IL

Vianet & Aaron
Villa Park, IL

Natasha & William
Antioch, IL

Linda & Fred
Portage, IN

Donna & William
Merrillville, IN

Crystal & Larry
Pleasant Prairie, WI

Janette & Carl
Naperville, IL

Jennifer & Johnny
Lake Geneva, WI

Abigail & Tim
Lockport, IL

Edward & Ann
Chicago, IL

Harriett & Craig
Chicago, IL

Patti & Jeff
Woodridge, IL

Cynthia & Shaun
Batavia, IL

Nicole & Tanya
Chicago, IL

Dan & Marin
Joliet, IL

Tasha & Brett
Chicago, IL

Jeff & Karen
Elmhurst, IL

Rebecca & Benjamin
South Bend, IN

Stefanie & William
Gary, IN

Crystal & Ralph
Chicago, IL

Kirsten & Ron
Gurnee, IL

Megan & Eric
Chicago, IL

Kris & Daniel
Crown Point, IN

Holly & Jordan
Portage, IN

Jamie & Rahmaine
Chicago, IL

Christine & Timothy
Huntley, IL

Brad & Carrie
Chicago, IL

Andrea & Glenn
Oak Forest, IL

Rachelle & Tyler
South Bend, IN

Patricia & Kendall
Joliet, IL

Kyle & Jaden
Buffalo Grove, IL

Jenena & Marcus
Belvidere, IL

Canishia & Jacob
Milwaukee, WI

Ria & Grant
Carol Stream, IL

Pam & Bryan
Hoffman Estates, IL

Brittany & Dustin
Grayslake, IL

Jennifer & Eric
Chicago, IL

April & Jordan
Frankfort, IL