We Tell Your Love Story... Our organization was founded on many years in the wedding, event, and promotional industry. Over time, we learned that  our passion was to craft the words that unite couples in a memorable way. We feel that many people lose site of the fact that  it is the ceremony that is the gateway of your special day and sets the pace, tone, and feeling for the day.  TodayWeWed is dedicated to creating joyous ceremonies that symbolize your love.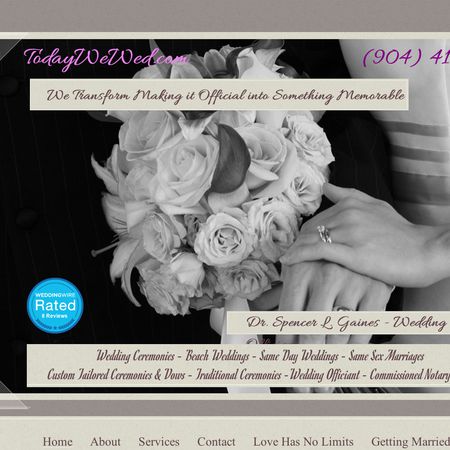 1/25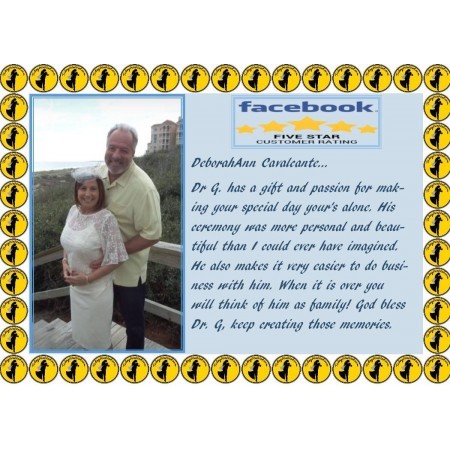 2/25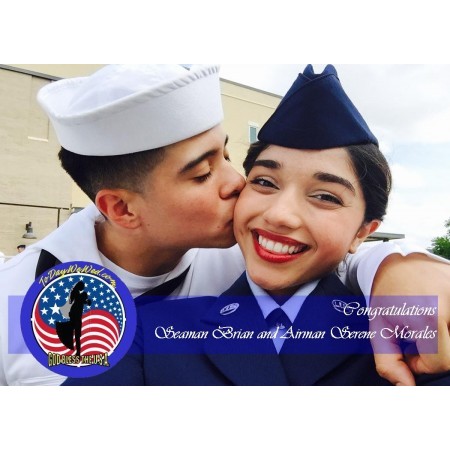 3/25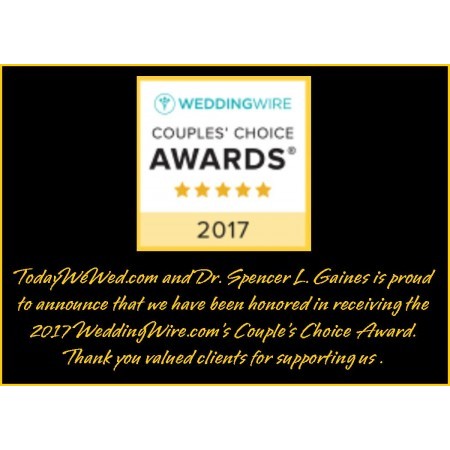 4/25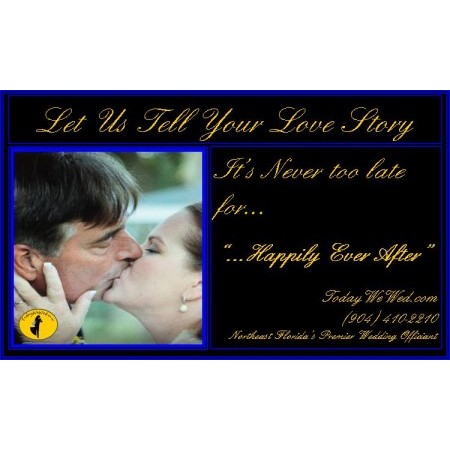 5/25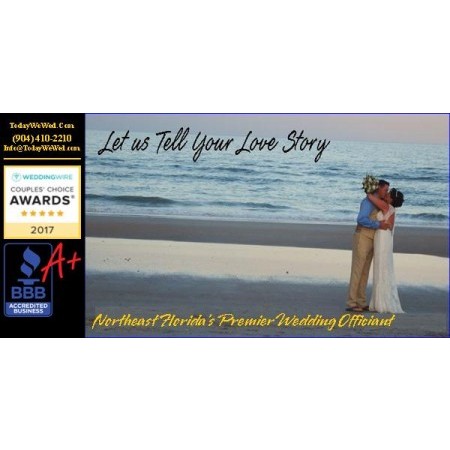 6/25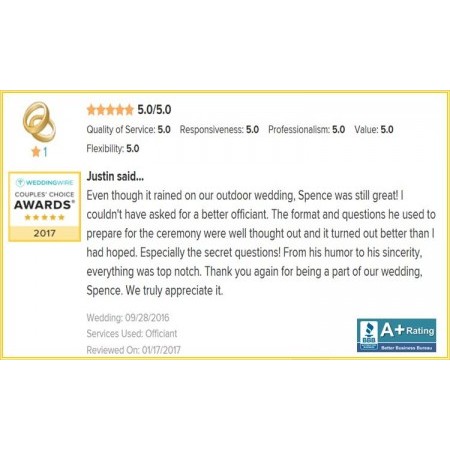 7/25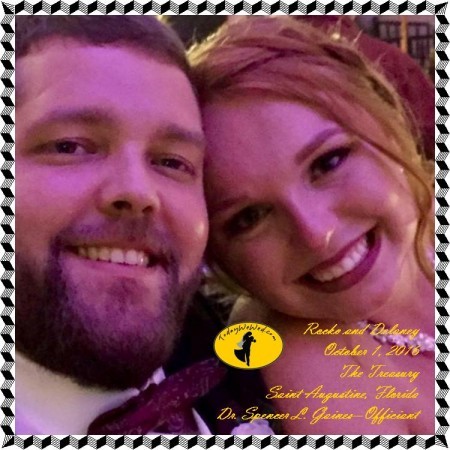 8/25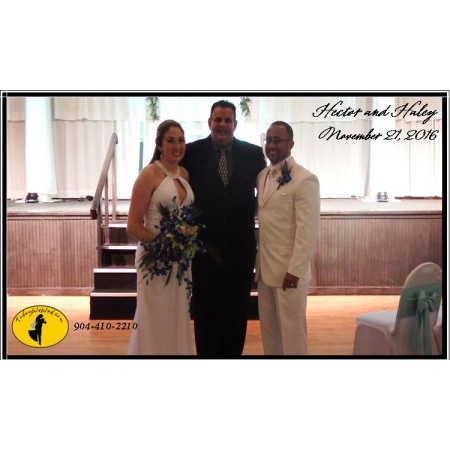 9/25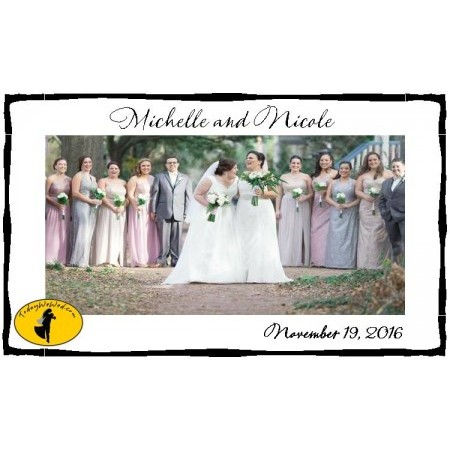 10/25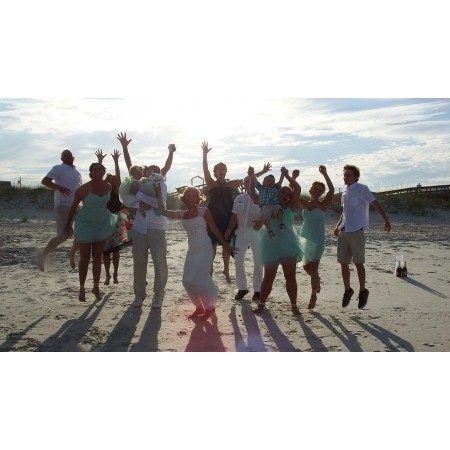 11/25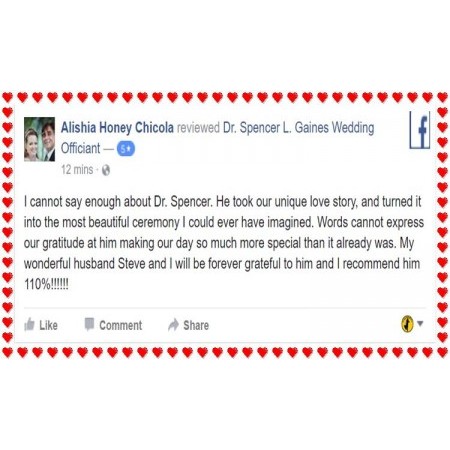 12/25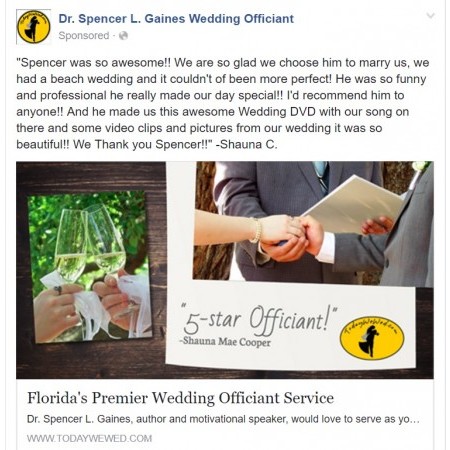 13/25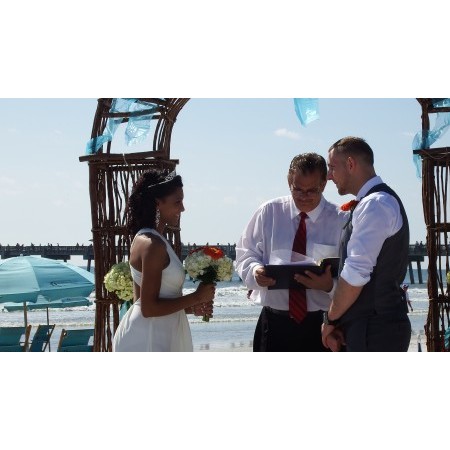 14/25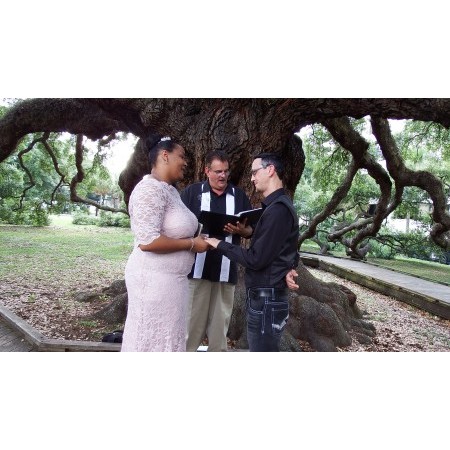 15/25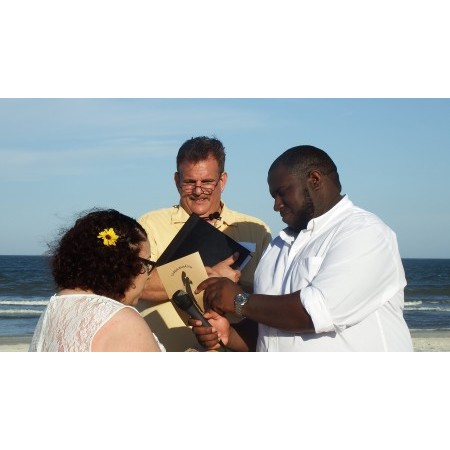 16/25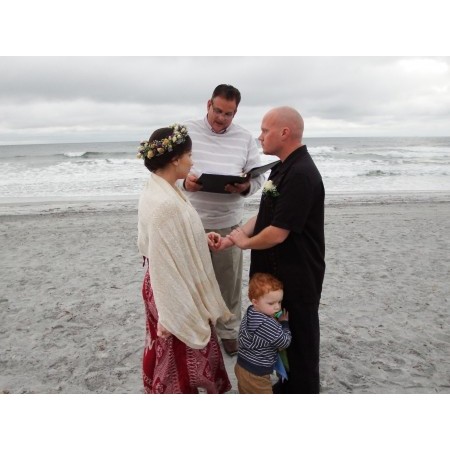 17/25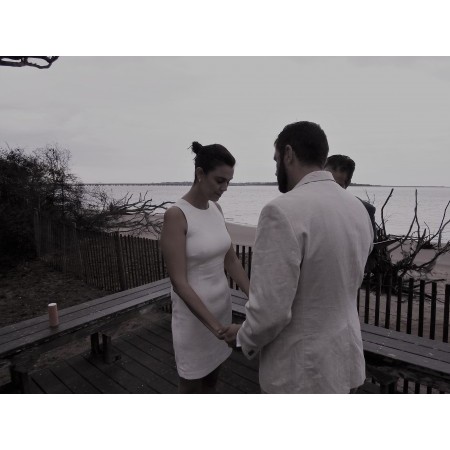 18/25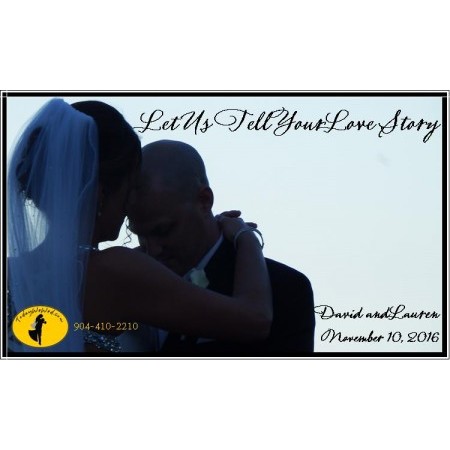 19/25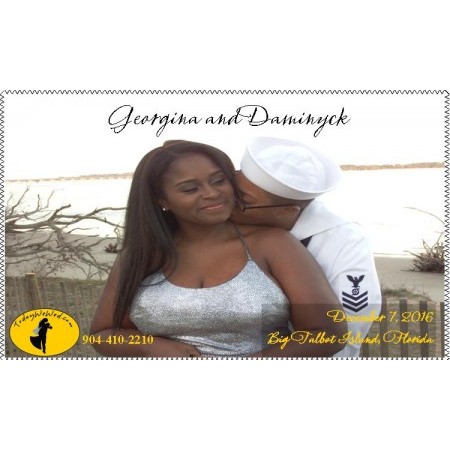 20/25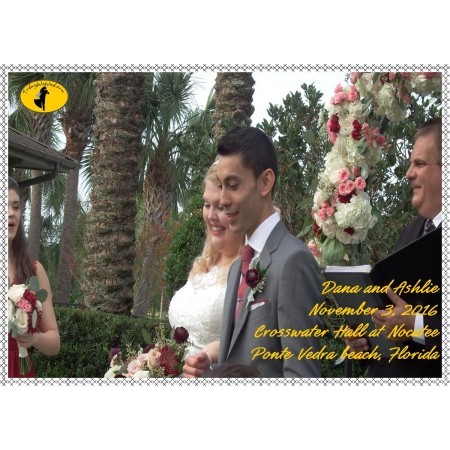 21/25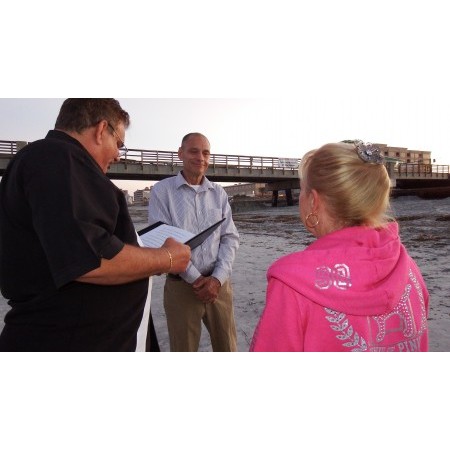 22/25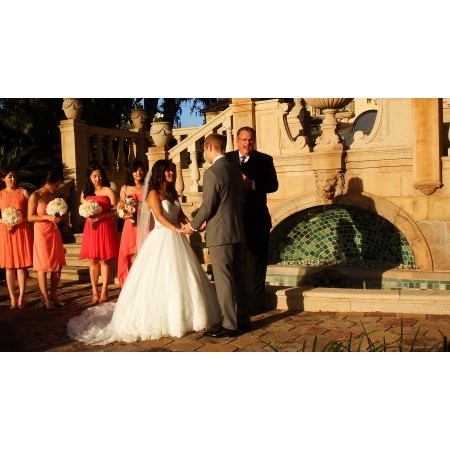 23/25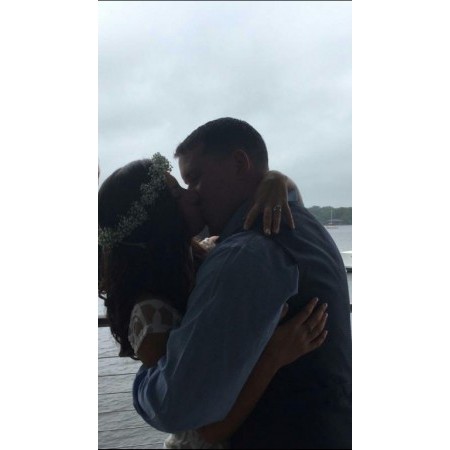 24/25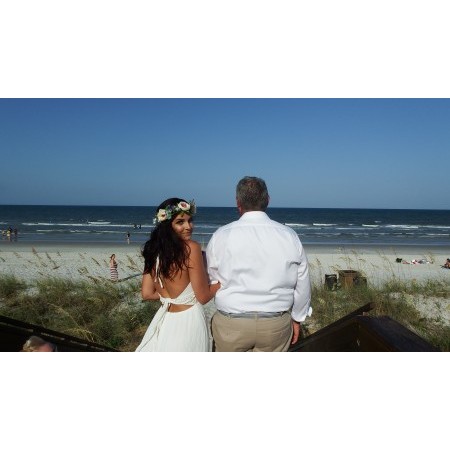 25/25
‹
›
"Simply by chance, we attended a ceremony performed by Dr. Gaines. It became clear very quickly that if we were lucky enough that Dr. Gaines was available, we would hire him. I guess the wedding Gods were shining upon us because he had a cancellation and was able to marry us. Spencer delivered many times over, and the ceremony was the talk of the reception. Many people still talk about the moving words that spoke to who we were... an incredible day topped off with an incredible ceremony."

Elmer and Jean
"One of the greatest challenges of an interfaith marriage is in trying to satisfy both families. It is for this reason that we decided to use an officiant rather than a religious leader from either my faith (Jewish) or my husband's faith (Catholic). However; we still wanted a religious overtone that spoke to both faiths and Dr. Gaines accomplished this. Thank you for filling this critical need and delivering a ceremony that will be with us for a lifetime."

Manyy and BettyJO Hansen
"Talk about a small world! I am from Jamaica, West Indies and was concerned that the wedding officiant I would hire, if not Jamaican, would not understand my people - I know now I should not make assumptions. Turns out, Dr. G. lived in Jamaica for a number of years. He understood my people, culture, and traditions and this is something that most Non-West Indian people would not. This is a gem folks and the officiant I would recommend to all people from all walks of life."

Bev and Bunny
"I was delighted to have Dr. Spencer Gaines perform my wedding ceremony. This was not my first marriage so it was important to have someone who understood how to best serve the needs of my new blended family. His words served as not only as the foundation for our marriage expectations, the words also helped to unite our new family members. I highly recommend this professional's services and in my opinion, there is no officiant that can deliver at the level Spencer did!"

Paul and Stacy B.
"I cannot say enough about Dr. Gaines, what he creates and says during the ceremony is a gift. This was my second wedding and knowing this, Dr. G penned words that reflected my journey and how my husband was simply waiting for me to cross his path to make both of us complete. You guessed it! That's all he had to say and the tears starting flowing. Thank you Dr. Gaines for being part of my fairytale day."

Abigail and William
"Even though it rained on our outdoor wedding, Spence was still great! I couldn't have asked for a better officiant. The format and questions he used to prepare for the ceremony were well thought out and it turned out better than I had hoped. Especially the secret questions! From his humor to his sincerity, everything was top notch. Thank you again for being a part of our wedding, Spence. We truly appreciate it."

Justin and Jessica
"I had the most amazing experience with Dr. G. He knew that we were a young couple tight on money, and worked with us. The ceremony was beautiful. The most unbelievable and flexible people I have ever met. If i had any questions or issues, he was immediately on it, helping me work it out. All and all I couldn't have asked for a better officiant. He was beyond anything I could have imagined. I wish I could rate him higher. Thank you, Dr. G for making this day perfect."

Desiree and Brandon
"My husband and I just adore Dr. Gaines. Our wedding was planned in St. Augustine and two weeks before, the hurricane flooded our venue. We decided to get married at home and were blessed enough to find Spencer Gaines. He made our wedding day so special. He captured the reasons we were getting married and wrote the most beautiful ceremony. Dr. Gaines is the BEST in town!!!"

Alisha and Steve
Add Your Review of TodayWeWed

TodayWeWed
Jacksonville, FL
Sean The Wedding Priest
Bluffton, SC

Sherrilyn & Roger
Tybee Island, GA

Alyssa & Amber
Yulee, FL

Cheryl & Lewis
Valdosta, GA

Bethany & Brenton
Saint Augustine, FL

Kelsie & Cody
Jacksonville, FL

David & Amanda
Jacksonville, FL

Jazmine & Aaron
Jacksonville, FL

Amy & Chris
Ponte Vedra Beach, FL

Brandy & Joshua
Saint Augustine, FL

Brianna & Alexis
Jacksonville, FL

Ebony & Jamahaal
Jacksonville, FL

Kanisha & Nathan
Jacksonville, FL

Jana & Ken
Fernandina Beach, FL

Erin & Jay
Crawfordville, FL

Susan & Tom
Chiefland, FL

Lisa & Gary
Jekyll Island, GA

Sasha & Orry
Trenton, FL

Natisha & Damian
Jacksonville, FL

Lillie & Juan
Fernandina Beach, FL

Danyelle & Christopher
Kingsland, GA

Lenka & Viktor
Saint Augustine, FL

Andrew & Nicole
Jacksonville, FL

Wendell & Tina
Macclenny, FL

Marissa & Kelly
Saint Augustine, FL

William & Stephanie
Saint Augustine, FL

Ambreia & Tanasha
Jacksonville, FL

Amy & Chris
Middleburg, FL

Danelle & J
Fernandina Beach, FL

Joy & Steve
Jacksonville, FL

Bethany & Jonathan
Jacksonville, FL

Adalber & Johanna
Orange Park, FL

Sheryl & Rick
Crystal River, FL

Kelly & Cody
Jekyll Island, GA

Amy & Lynn
Waycross, GA

Christina & Alyssa
Ocala, FL

Debbie & Dave
Jekyll Island, GA

Donna & Maurice
Jacksonville, FL

Hunter & Sara
Jekyll Island, GA

Amy & AJ
Jacksonville, FL

Elizabeth & Craig
Valdosta, GA

Joleen & Trey
Savannah, GA

Heather & Robert
Anthony, FL

Diane & Price
Jacksonville, FL

Mue & Jason
Jacksonville, FL

Elizubith & Devin
Jacksonville, FL

Monte & Dee
Saint Augustine, FL
Send Message to TodayWeWed
"TodayWeWed.com would like to thank all of our clients for a wonderful year and who participated in voting our company the "Couple's Choice" 2017 awarded by WeddingWire.com."