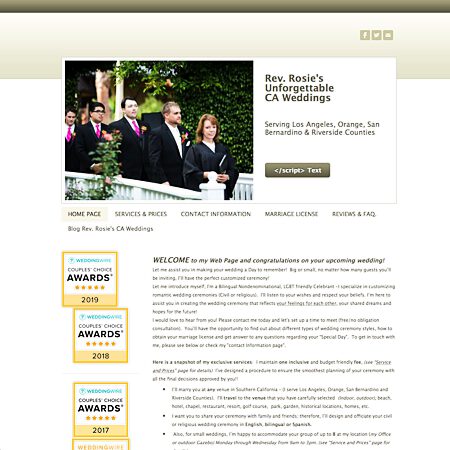 1/25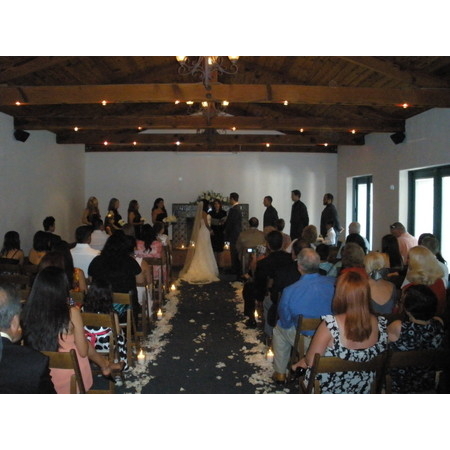 2/25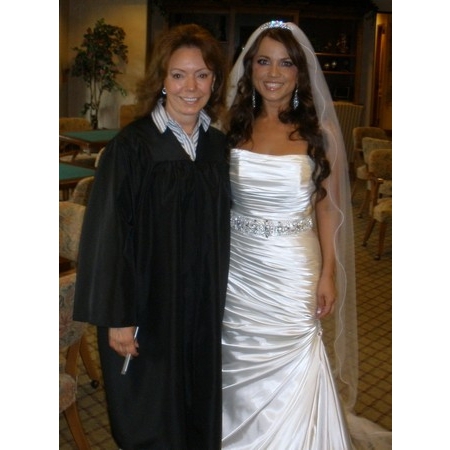 3/25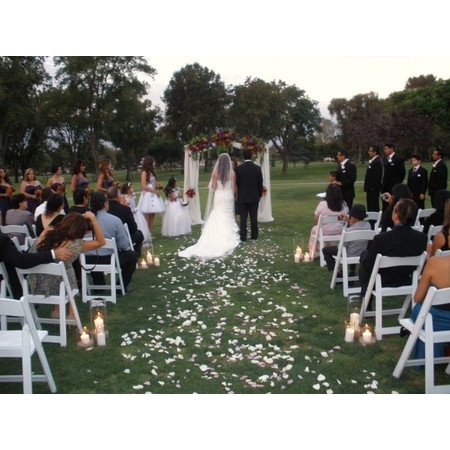 4/25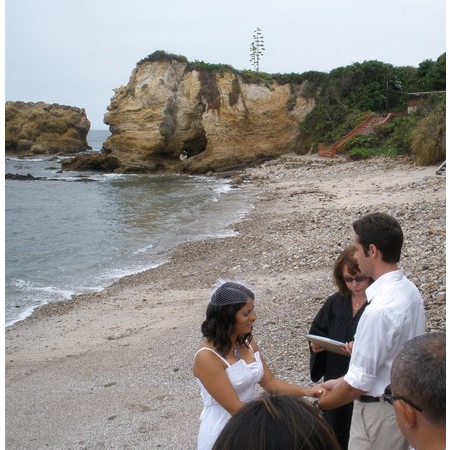 5/25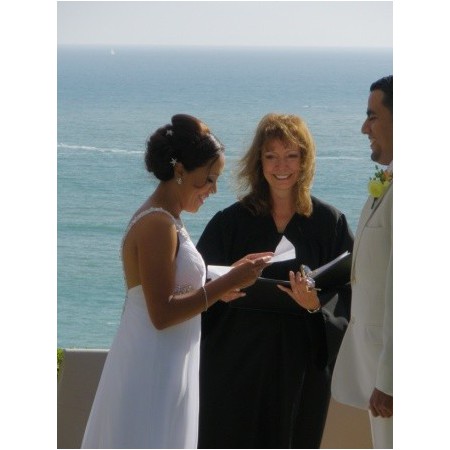 6/25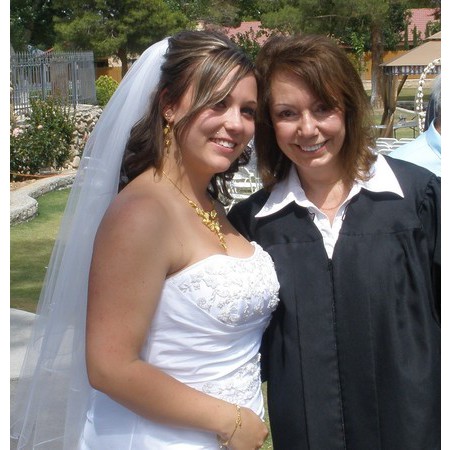 7/25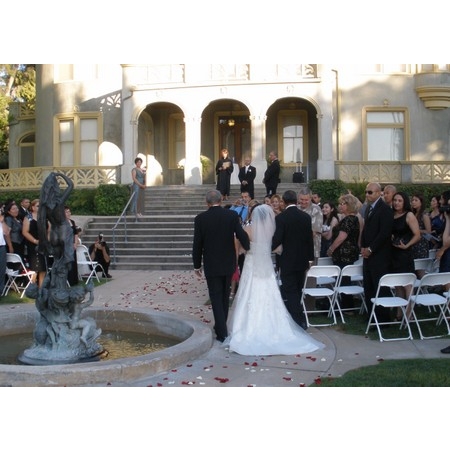 8/25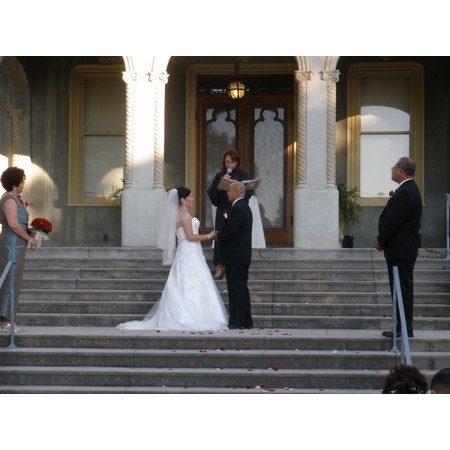 9/25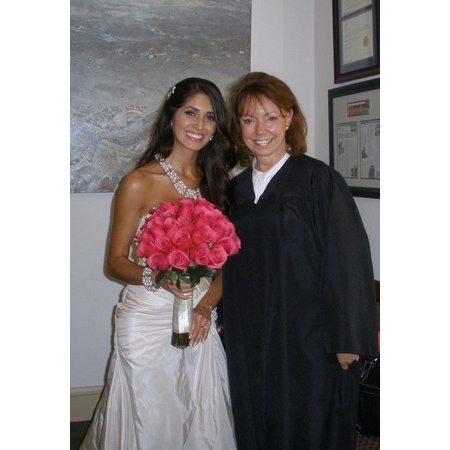 10/25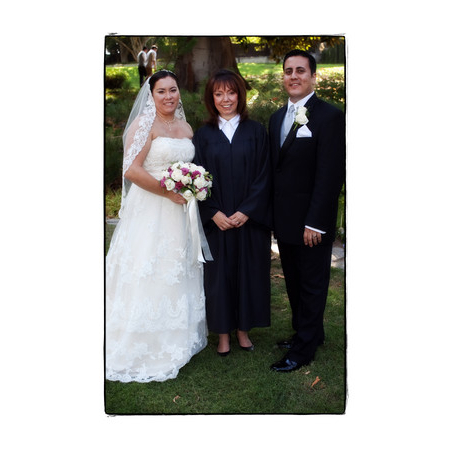 11/25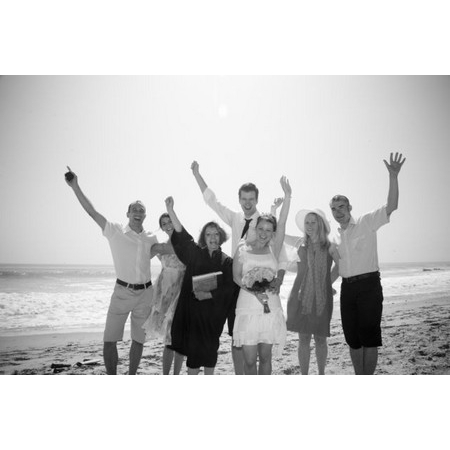 12/25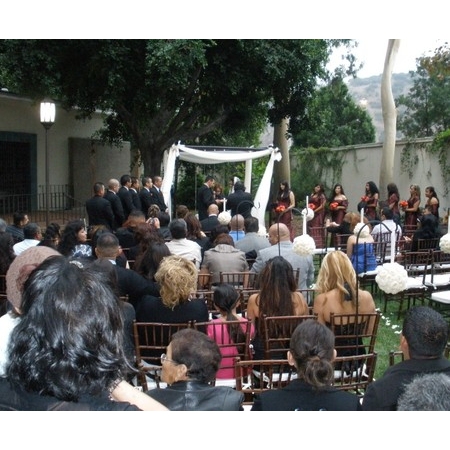 13/25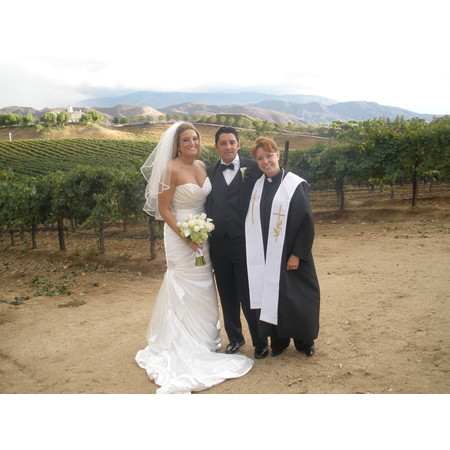 14/25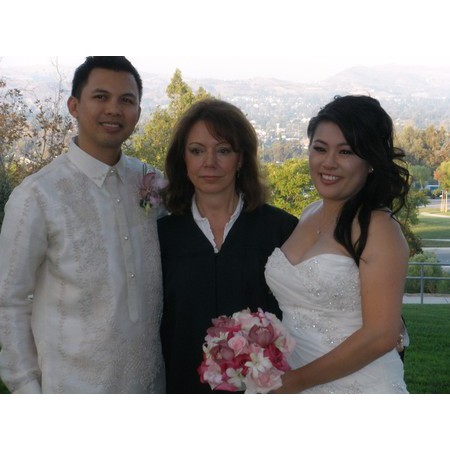 15/25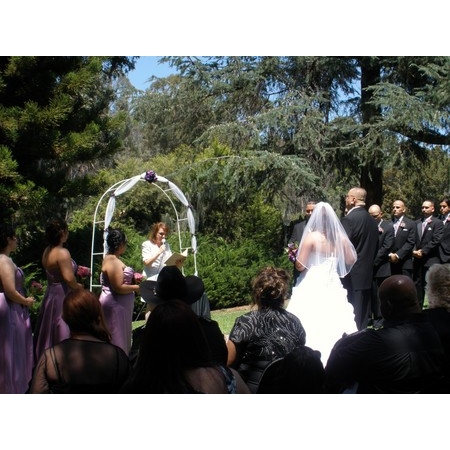 16/25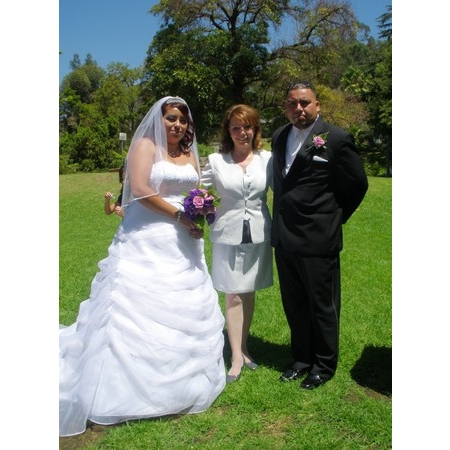 17/25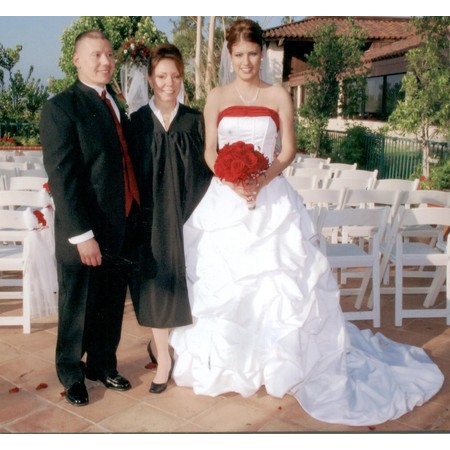 18/25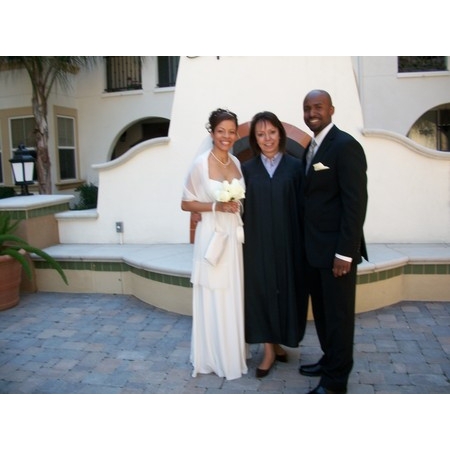 19/25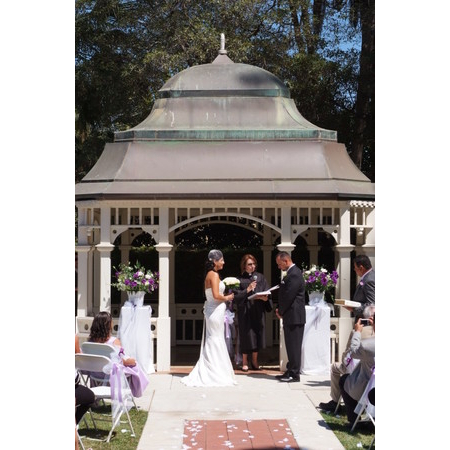 20/25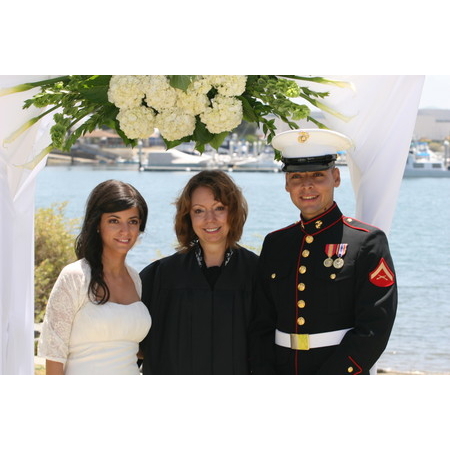 21/25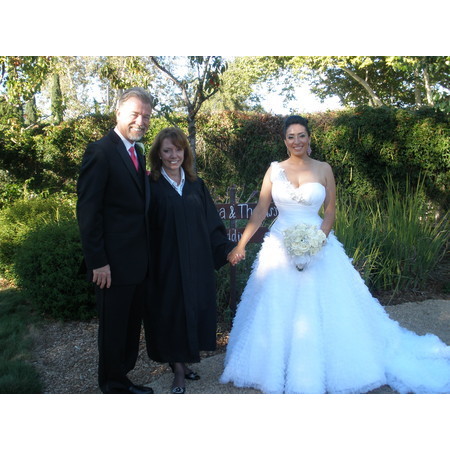 22/25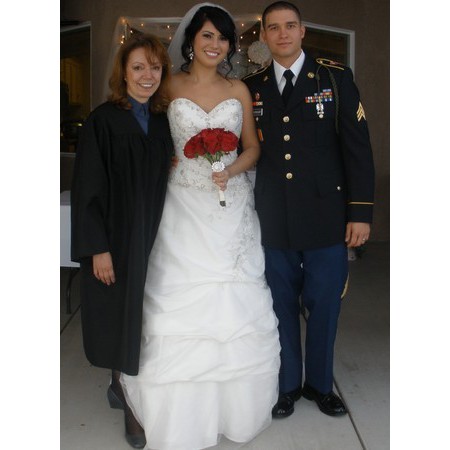 23/25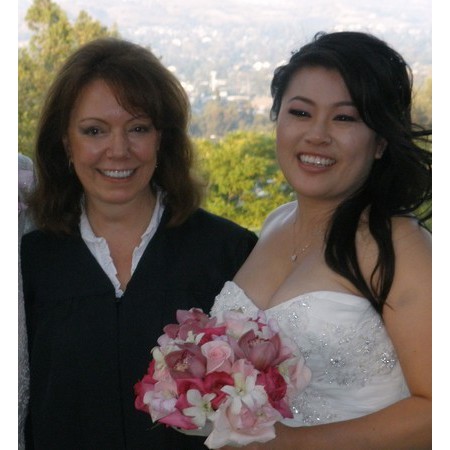 24/25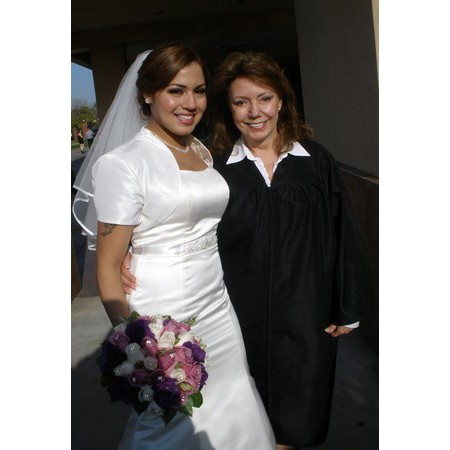 25/25
‹
›
"I'd like to express my joy and happiness to have had Rev. Rosie at our wedding on Sept. 28/13. She is an amazing person who helped my husband and I reach our goal to have a dream ceremony which was possible thanks to her. She advised me and guided me through the process. She was on time and answered every question we had. She kept in contact with me and I am extremely happy with what she did at our ceremony. I can't thank her enough."

Cindy
"The 1st time I saw & heard Rosie perform a ceremony was a little more than 2 years ago. I remember telling myself, "If I ever get married, I want her to be my officiant." On 8/10/13 I had the pleasure of having her as my officiant. We had a magical wedding. As a blended family I wanted to have a special ceremony. I introduced to Rosie the idea of having a Gold Fish blended ceremony. Rosie had no hesitation and agreed. She is kind, heartwarming & very patient. Thank U Rosie!"

Gabie
"Thank you Rosie for making our July 6th wedding day so special! You truly are a gift from God. You made my husband and I feel so comfortable standing in front of our family and friends. I would highly recommend you!"

Lana and Alvaro
"My husband and I just got married on May 4th and thanks to Rosie, it was absolutely more than I ever could have hoped for. She is absolutely the best! She helped us so much and was so calm, reassuring, helpful and fun. I just cannot say enough good things. Thank you so much for making our wedding special."

Christy and Victor Godoy
"When we first considered Rev. Rosie, it was mostly because of her budget friendly price, but after our great consultation I knew she was the perfect fit for us. Due to an error on my part, our wedding was scheduled to begin at 5:00, but my contract with Rosie had been set for 6. After a brief e-mail she said she would try her best to be at the wedding early and she really came through arriving at 4:20! I was so happy that she went the extra mile to make it on time, even though it was my mistake."

Beach Bride
"I feel extremely lucky I found Rosie. She was amazing. Our ceremony was conducted beautifully and we felt very special. I would highly recommend Rosie. She even helped us answer all questions regarding the dreadful paper work post-wedding. Thank you so much Rosie! Me siento extremadamente agradecida y afortunada de haber encontrado a Rosie. Ella es extraordinaria condujo nuestras boda muy hermosa haciendonos sentir muy especial. Gracias Rosie!"

Yoajaira and Julio
"Rosie was very friendly and helpful. This was a bilingual wedding and she did a fantastic job at communicating to both sides. I would highly recommend her."

Pearce and Arlette
"Rosie, our ceremony was fantastic thanks to you. And thanks for not letting me run away!"

Wendi and Kari
"Rosie did an amazing job at our ceremony. The fact that she did it in Spanish & English was just perfect. She made it very memorable and romantic. Very professional! Thank you for making our special day BEAUTIFUL!"

Brian & Adriana Fortune
"Rev. Rosie was able to create a unique, special ceremony based on my Indian heritage, incorporating some of my traditional customs into the traditional ceremony. My intimate wedding was so beautiful, I could not hold back tears as I repeated my vows. Rev. Rosie was extremely helpful, patient, and had amazing communication skills to provide us with the best service. Even before the ceremony, she was there with me in the bridal room assuring me that everything will go wonderfully and explained to me, step by step, how the ceremony will follow. She was even able to calm my husband down in his room with great patience, understanding and kindness. I couldn't have asked for anything more in my ceremony. It was simply beautiful. Thanks."

N. K.
"Thank you Rosie! Everything turned out amazing! Everyone was pleased!"

Wendi
"She is terrific and a wonderful person to deal with. My wedding went so simple and just perfect. She guides us step by step and makes sure we're not nervous, everything was done as what was written, and we couldn't be more happier with the service Rosie has performed for the ceremony. Thank you again, Rosie for everything."

prez
"My wife and I really like you. YOU did a fantastic job. :) Thank you so much, we will always recommend you to anybody we know, and we will give you the best review. We will share few pictures soon."

Wily
"Rosie, we absolutely loved our ceremony..Thank you so much. I am forwarding this pic of us three. Once I get the others from photographer I will forward those also. Thank you for your nurturing touch. U were exactly what I wanted to have in our ceremony. Kevin feels the same way."

Mercedes & Kevin
"Thank you so much for making our day so wonderful! I'm sorry I made you wait almost 45min. You gave me my confidence back by saying "don't worry, everything is fine. Take all the time you need, we are here for you!". Thanks a lot for your help!"

E. & S.
"Rosie was great in all aspects. She help out with all the fine details & made us feel comfortable! She made our wedding one of a kind!"

Bebe20
"Mi Esposo y yo muy extra contentos que nos hizo nuestra ceremonia de bodas todo estubo muy muy bonito muchas gracias."

Marie
"Rosie was simply terrific in every aspect of our wedding ceremony. She guided us through the planning from the beginning with her knowledge and caring attitude. When our wedding day arrived Rosie was well prepared and conducted our ceremony elegantly. Our family and friends were extremely complimentary of her officiating. Rosie, although very competent and experienced, was flexible and accommodated our personal preferences. We highly recommend Rosie!"

B. & P. Jacobs
"Thank you very, very, very much for last night. All family and friends liked the ceremony a lot. As for Jesse and I, we loved it. The ceremony was our most favorite moment from last night and with your touch, the ceremony was nothing but magical and sensational. Thank you again for your support. We couldn't have chosen a better officiant than you. You were simply PERFECT!"

Javier and Jesse
"Rosie thank you so much for your help the ceremony was beautiful and everything was great! I will always remember you and keep you in mind for any future events! Again thank you!"

Alfredo and Jenny
"Thank you so very much for providing such a beautiful ceremony. My family enjoyed it very much and many were brought to joyful tears. It was a pleasure meeting and working with you. We will send any of our marrying friends your way if they are seeking an Officiant."

Tracy
"Hello Rosie, thank you for performing our wedding, it was better than we could have ever imagined-magical."

Tracy and Mario
"Oh, my dear Rosie, we are very happy that we got the beautiful officiant. Thank you for making our day so great!"

TAMMY
Add Your Review of Rev. Rosie CA Weddings-Hablo Espanol

Rev. Rosie CA Weddings-Hablo Espanol
Diamond Bar, CA

Miriam & Deven
Rosemead, CA

Rebeca & Mariana
Orange, CA

Cecilia & Duane
Lakeside, CA

Greg & Maribel
Pasadena, CA

Geoffrey & Yvonne
Rancho Palos Verdes, CA

Veronica & Frank
Fillmore, CA

Miriam & Jordan
Malibu, CA

Catherin & Jorge
Lakewood, CA

James & Sandy
Sun City, CA

Erik & Lisa
Dana Point, CA

Sara & Jason
Pomona, CA

Rodney & Debra
Agoura Hills, CA

Kari & Erik
La Verne, CA

Ernest & Anna
Malibu, CA

David & Mary
Granada Hills, CA

Cassandra & Justin
Hemet, CA

Jennifer & Justin
Corona, CA

Antonio & Fernanda
Palm Desert, CA

Dyann & Tom
Norco, CA

Stephanie & Mesay
Canyon Country, CA

Ray & Cheryl
Beaumont, CA

Alexandra & Emerson
Azusa, CA

Anthony & Joanna
San Dimas, CA

Danita & Leroy
Inglewood, CA

Jennifer & Robert
Monrovia, CA

Ria & Kenneth
Camarillo, CA

Jennifer & Joshua
Ventura, CA

Samantha & James
Orange, CA

Tiffany & Erick
Yucaipa, CA

Jacquari & Jason
Hawthorne, CA

Liz & Juan
Santa Ana, CA

Heather & Charles
Poway, CA

Marilyn & Anthony
Los Angeles, CA

Ashley & Jacob
Vista, CA

Hayley & Taylor
Redlands, CA

Rebecca & Rick
Carlsbad, CA

Shawna & Nathan
Moreno Valley, CA

Stacie & Danny
Santee, CA

Melissa & Salvador
Corona, CA

Katie & Ernie
Covina, CA

Chantal & David
Pomona, CA

Michelle & Thomas
Rialto, CA

Yvette & Robby
Indio, CA

Ray & Jaz
Torrance, CA

Grace & Joseph
Beverly Hills, CA

Sunny & Ryan
Hesperia, CA

Marina & George
Santa Ana, CA

Indica & Rafael
Glendale, CA

Karina & Miguel
Long Beach, CA

Jade & Allen
Coronado, CA

Brittany & Christian
Riverside, CA

Holly & BJ
Newport Beach, CA

Tricia & Paul
Mission Viejo, CA

Bridget & Juan
Lake Elsinore, CA

Alexandra & Alan
Whittier, CA

Laura & Anthony
Riverside, CA

Gary & Sandra
Burbank, CA

Alma & Douglas
Norwalk, CA

Lydia & Aramiz
Hesperia, CA

Hiba & Nicholas
Rancho Cucamonga, CA

David & Kathryn
San Bernardino, CA

Taquita & Daniel
Claremont, CA

Rebecca & Drew
Vista, CA

Sasha & Josiah
Santa Ana, CA

Nanci & Juan
Long Beach, CA

Melissa & Thomas
Apple Valley, CA

Nicole & Alfredo
Long Beach, CA

Walter & Cindy
Poway, CA

Kristine & Charles
Arcadia, CA

Kristen & Brad
Temecula, CA

Kimberly & Mario
Dana Point, CA

Astrid & Hector
Moorpark, CA

Crystal & Norberto
Huntington Park, CA

Dora & Pete
Yorba Linda, CA

Brittany & Andre
Temecula, CA

Jasmine & Carnell
Wilmington, CA

Vanessa & Sean
Tustin, CA

Kimberly & Christopher
Hawthorne, CA

Melinda & Stephen
La Quinta, CA

Jackie & Rafael
Lancaster, CA

Desiree & Joshua
Mojave, CA

Cristina & Seth
San Diego, CA

Deborah & Juan
Pomona, CA

Linda & John
Hemet, CA

Lily & Hugo
Escondido, CA

Alexis & Adam
Solana Beach, CA

Vicki & Bobby
Whittier, CA

Samara & Jermaine
Canoga Park, CA

Yiting & Chi Ban
Pasadena, CA

Paul & Barbara
Arcadia, CA

Crystal & David
Oceanside, CA

Sharon & Cesar
Hemet, CA

Deneane & Jose
Long Beach, CA

Megan & Colin
Fallbrook, CA

Johana & Pablo
Colton, CA

Louie & Vicki
Winnetka, CA

Laura & William
Palm Desert, CA

Susanne & Ulrich
Palm Springs, CA

Carla & Adam
Huntington Beach, CA

Prisca & Ivan
Duarte, CA

Britteny & Matt
Ojai, CA

Liz & Rick
Whittier, CA

Shashanna & Sebastian
Long Beach, CA

Gina & Adam
Fallbrook, CA

Vanessa Marie & Gian
San Pedro, CA

Carina & Jason
Anaheim, CA

Carlena & Robert
Carlsbad, CA

Danielle & Justin
San Bernardino, CA

Estefany & Angel
Los Angeles, CA

William & Laura
Palm Desert, CA

Brenda & Jayson
Long Beach, CA

Amber & Hector
San Dimas, CA

Rich & Terrie
La Jolla, CA

Genevieve & Jade
Torrance, CA

Barbara & Steven
Chino, CA

Ingrid & Roberto
Los Angeles, CA

Shwonna & Paterael
Van Nuys, CA

Angela & Alicia
Hesperia, CA

Heidi & William
Huntington Beach, CA

Jason & Monica
Placentia, CA

Denise & JR
Newport Beach, CA

Janell & Michael
Palm Desert, CA

Steve & Mayra
Chino Hills, CA

Donald & Shirley
Sun City, CA

Oscar & Priscilla
Downey, CA

Sara & David
Apple Valley, CA

Erin & Ryan
Laguna Beach, CA

Patsy & Mel
Yorba Linda, CA

Ana & Pedro
San Diego, CA

Elena & Alex
Riverside, CA

Brenda & Iman
Van Nuys, CA

Shasta & Carroll
Canyon Country, CA

Esmeralda & Jerardo
Whittier, CA

Frank & Chris
South Gate, CA

Rebecca & Ryan
Buena Park, CA

Blanca & Tony
Carson, CA

Fely & Ken
Riverside, CA

Lillian & Tim
Nuevo, CA

Genesis & Steven
Lancaster, CA

Amy & Diego
San Clemente, CA

Juliet & Juan
Los Angeles, CA

Rowan & Nicole
Van Nuys, CA

Mariana & Manuel
Fontana, CA

Kirsten & David
Encinitas, CA

Luzmila & Fernando
Van Nuys, CA

Armando & Gail
Corona, CA

Otilio & Brenda
South El Monte, CA

Katie & Jon
La Mesa, CA

Jennifer & Dan
Oxnard, CA

Kathryn & Trevor
Los Angeles, CA

Christopher & Jessica
Ojai, CA

Margarita & Frank
Moreno Valley, CA

Jaime & Patricia
Burbank, CA

Wendy & Oscar
Encinitas, CA

Erica & Oscar
Riverside, CA

Gloria & Tim
San Diego, CA

Leah & Israel
San Marcos, CA

Guadalupe & Josue
Mission Viejo, CA

Vince & Niccole
Pomona, CA

Ashley & Michael
Studio City, CA

Bren & Dave
Newport Coast, CA

Julio & Melva
Pasadena, CA

Elizabeth & Ron
San Pedro, CA

Tawana & Kenneth
Rialto, CA

Sylvia & George
Whittier, CA

Ellen & Travis
Pasadena, CA

Leslie & Scott
Signal Hill, CA

Linda & Woody
Fullerton, CA

Hannah & Jesse
San Pedro, CA

Terese & Kevin
Granada Hills, CA

Nicole & Jordon
Chatsworth, CA

Juliana & Rodrigo
San Diego, CA

Courtney & Ron
Agoura Hills, CA

Jessica & JJ
Murrieta, CA

Torie & Kyle
Rancho Cucamonga, CA

Viridiana & Joshua
Lake Elsinore, CA

Nina & Alexandrina
Hemet, CA

Andrew & Christina
Camarillo, CA

Alicia & Paul
San Diego, CA

Lauren & Juan
Victorville, CA

Erin & Derek
Los Angeles, CA

Ramiesha & Ray
Victorville, CA

Melissa & Sam
Torrance, CA

Danielle & Devon
Poway, CA

Lisa & Shaun
La Quinta, CA

Karla & Ruben
Azusa, CA

Kelsey & Ryan
El Cajon, CA

Maricela & Eddie
Murrieta, CA

Caitlin & Patrick
Dana Point, CA

Angie & Michael
Hesperia, CA

Patrick & Kati
Yucaipa, CA

Marissa & Landon
Corona, CA

Tina (mother of the bride & Hannah (Bride)
San Pedro, CA

Danielle & Alberto
San Bernardino, CA

Evelyn & Art
Rancho Cucamonga, CA

Venessa & Johnathan
Chino Hills, CA

Arlene & Edward
Corona, CA

Marlene & James
Fontana, CA

Alyssa & Nathan
Lake Forest, CA

Sheena & Jeremy
Hemet, CA

Chris & Crystal
Dana Point, CA

Cassandra & Tim
San Clemente, CA

Sarah & Austin
Dana Point, CA

Marcos & Maria
Los Angeles, CA

Tim & Michelle
Laguna Beach, CA

Diana & Harold
Riverside, CA

Michael & Yisel
Los Angeles, CA

Kaylen & Edwin
Laguna Beach, CA

Marisol & Christopher
San Diego, CA

Hannah & Andrew
Victorville, CA

Adrina & Dan
Lake Forest, CA

Mindy & Jay
Westlake Village, CA

Donovan & Jennifer
Moreno Valley, CA

Eunice & Sergio
Newport Beach, CA

Aimee & Nicko
Glendale, CA

Rajeeyah & John
San Pedro, CA

Jasmine & James
El Cajon, CA

Kimberly & Michael
Redlands, CA

Adreanna & Gregory
Santee, CA

Liane & Miguel
Long Beach, CA

Debbie & Doug
Idyllwild, CA

Crystal & Thomas
La Jolla, CA

Stephanie & Jhonte
San Diego, CA

Gabriela & Hector
Indio, CA

Regina & Timothy
La Puente, CA

Uribe & Gustavo
Norwalk, CA

Sean & Shannon
Topanga, CA

Melissa & Shawn
Santa Ana, CA

Bob & Pia
Vista, CA

Michelle & Nik
San Bernardino, CA

Ciny & Luis
Los Angeles, CA

Chance & Tiffany
Rancho Cucamonga, CA

Allen & Christine
Huntington Beach, CA

Zabih & Vicki
Carlsbad, CA

Veronica & Anthony
Chino, CA

Devin & Michael
Oceanside, CA

Gloria & James
Aliso Viejo, CA

Craig & CJ
Del Mar, CA

Stasha & Jonathan
Lakeside, CA

Valerie & Matthew
Granada Hills, CA

Andrea & Rick
Burbank, CA

Victoria & JT
Hacienda Heights, CA

Denise & Larry
Long Beach, CA

Marie & Stephen
La Habra, CA

Sarah & Timothy
Chino Hills, CA

Luisa & Chris
Newport Beach, CA

Wendy & Esteban
Alhambra, CA

Tonya & Mose
Ontario, CA

Brian & Sonia
Long Beach, CA

Ingrid & Larry
Victorville, CA

Denise & Timothy
Hemet, CA

Catherine & Matthew
Fallbrook, CA

Jessica & Ramon
Pacoima, CA

Alicia & Billy
Redondo Beach, CA

Gloria & Edgardo
Pasadena, CA

Bryan & Dale
Moreno Valley, CA

Rosetta & Timothy
San Bernardino, CA

Janelle & Anthony
Montebello, CA

Laura & Michael
Fontana, CA

Renita & Edmond
Long Beach, CA

Ray & Jessica
Riverside, CA

Kesha & Nicholas
Coronado, CA

Gerardo & Meika
Ventura, CA

Robert & Amberlynn
La Jolla, CA

Britiny & John
San Diego, CA

Kathie & Jeff
Burbank, CA

Johana & Pablo
San Bernardino, CA

Tristan & Jose
Los Angeles, CA

Diana & Kevin
Burbank, CA

Brandie & Trevor
San Diego, CA

David & Tracy
Fullerton, CA

Autumn & Joshua
Apple Valley, CA

Veronica & Robert
Ontario, CA

Geoffrey & Gwen
Malibu, CA

Brian & Anna
Orange, CA

Sandra & Ismael
Pomona, CA

Colin & Bushra
Trabuco Canyon, CA

Stephanie & Raul
Riverside, CA

Diane Rae & Ty
Escondido, CA

Justine & Rickey
Compton, CA

Kendra & Maurice
Hermosa Beach, CA

Marjorie & Richard
Rancho Santa Fe, CA

Chelsea & Francisco
Poway, CA

Rachel & Juan
Malibu, CA

Ariana & Scott
Oceanside, CA

Melisa & Danny
San Diego, CA

Rachel & Ryan
Rancho Cucamonga, CA

Heather & Marcos
Redlands, CA

Marci & Craig
Glendora, CA

Jennifer & Paul
San Juan Capistrano, CA

Amber & Sean
Tustin, CA

Alyna & Victor
Lancaster, CA

Joycelyn & Bryan
San Diego, CA

Rolina & Richard
Long Beach, CA

Jessica & Nat
Coachella, CA

Kim & JP
Santa Monica, CA

Timothy & Katarina
Beverly Hills, CA

Mark & Amy
Hemet, CA

Stephanie & Justin
Wrightwood, CA

Amy & Mark
Sun City, CA

Amber & Bryan
Temecula, CA

Michelle & Ben
Sherman Oaks, CA

Francisco & Veronica
Corona, CA

Marcelo & Hagar
Woodland Hills, CA

Adrienne & Clarence
Gardena, CA

Karen & David
La Jolla, CA

Shelley & Steve
Dana Point, CA

Katie & Patrick
Laguna Niguel, CA

Debbie & Pablo
San Bernardino, CA

Gloria & Tony
Corona, CA

Amber & Dustin
Oceanside, CA

James & Leah
San Diego, CA

Ashley & Ayinde
Sherman Oaks, CA

Mary & Josh
Ontario, CA

Pamela & Terry
Manhattan Beach, CA

Rigoberto & Olga
Riverside, CA

Elyse & Roger
San Pedro, CA

Ashley & Daniel
San Diego, CA

Emily & Matthew
Carlsbad, CA

Lorena & Gabriel
Palmdale, CA

Asia & Eric
Los Angeles, CA

Aurora & Leon
Coronado, CA

Kitty & Arch
Newport Beach, CA

Crystal & James
Coronado, CA

Tatiana & Masai
Rancho Palos Verdes, CA

Nancy & Eddy
Beverly Hills, CA

Whitney & Richard
Rosamond, CA

Katie & Brad
Simi Valley, CA

Melody & Michael
Palmdale, CA

Kelly & Mike
Agoura Hills, CA

Sandra & TJ
Alhambra, CA

Angelica & Todd
San Diego, CA

Jennifer & Laffit
West Hills, CA

Lori & CJ
Granada Hills, CA

Nora & Richard
Huntington Beach, CA

Kim & Scott
Laguna Beach, CA

Kevin & Jammie
South El Monte, CA

Diane & Joe
San Diego, CA

Carin & Carin
Ojai, CA

Leaf & Lan
Long Beach, CA

Salina & Oscar
Temecula, CA

Heather & Michael
Covina, CA

Laura & Marcos
Los Angeles, CA

Cerise & Vincent
Moreno Valley, CA