Since 2003, I have officiated nearly 2,500 modern and traditional marriage ceremonies, elopements, destination weddings. vow renewals, gay weddings, green weddings, and simple signing services celebrating modern love stories for multi-cultural and interfaith couples blending backgrounds, beliefs, customs and traditions from all over the world.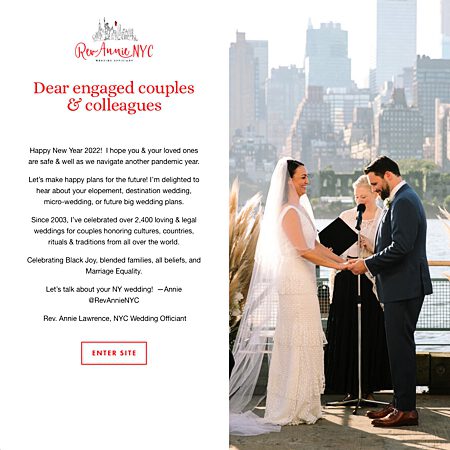 1/25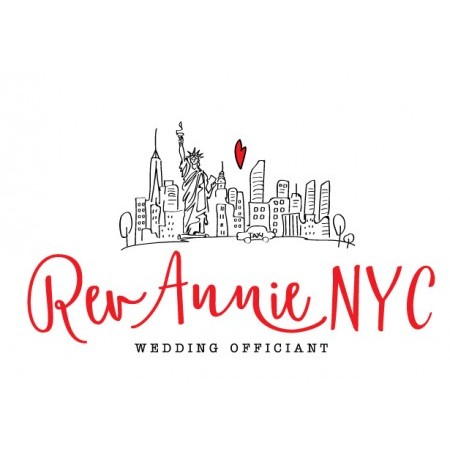 2/25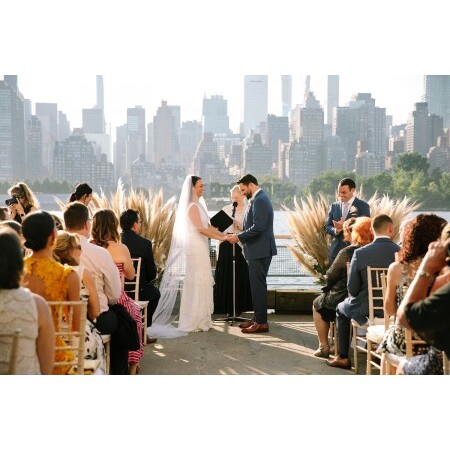 3/25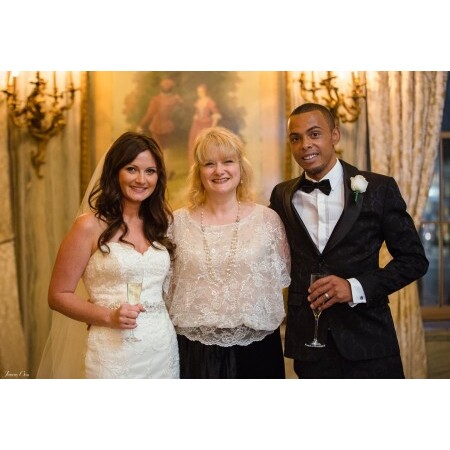 4/25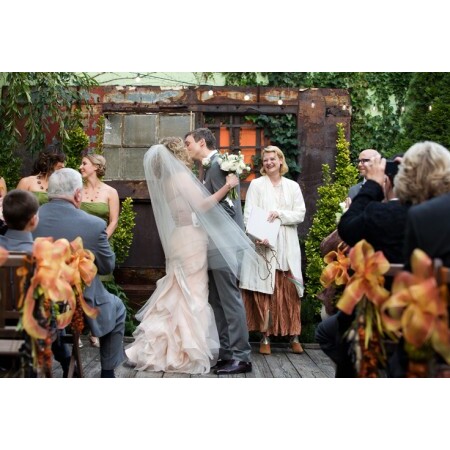 5/25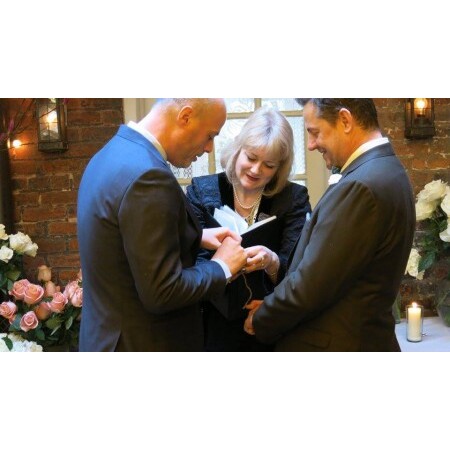 6/25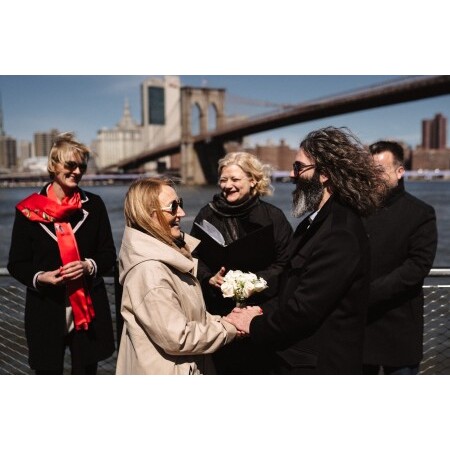 7/25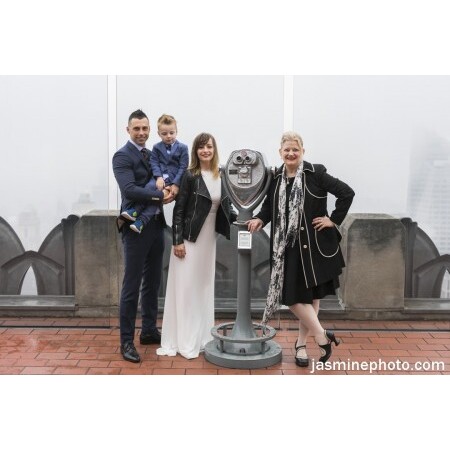 8/25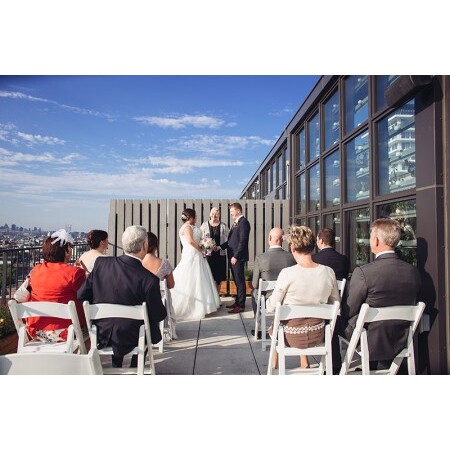 9/25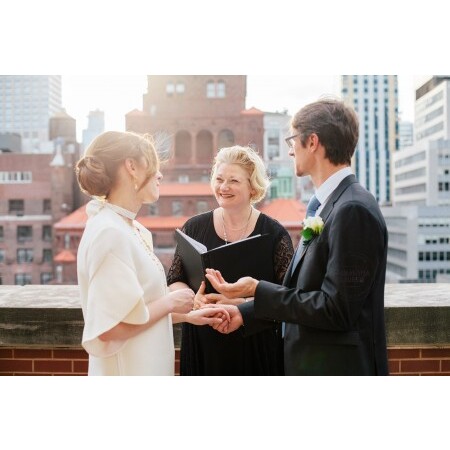 10/25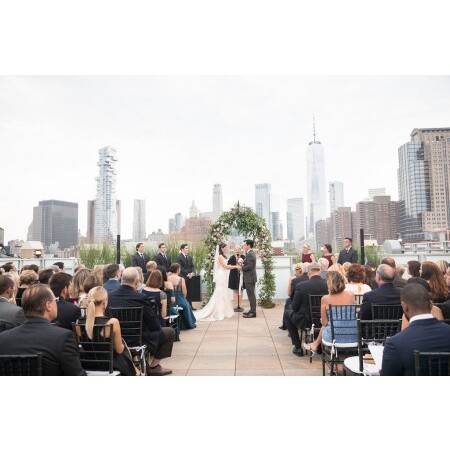 11/25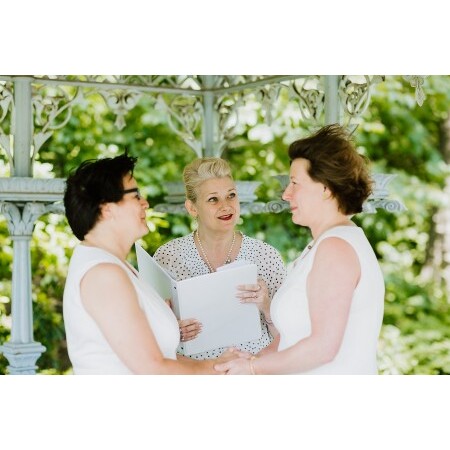 12/25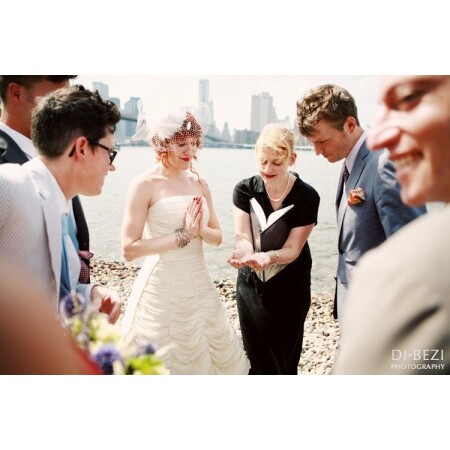 13/25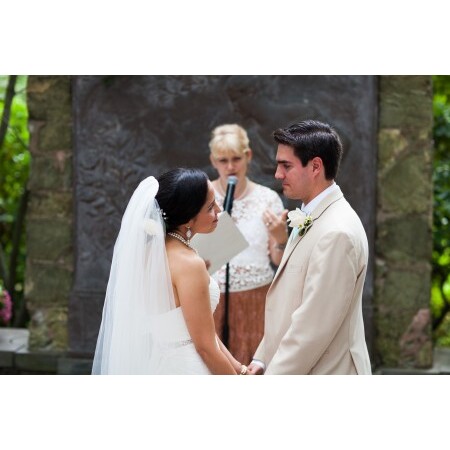 14/25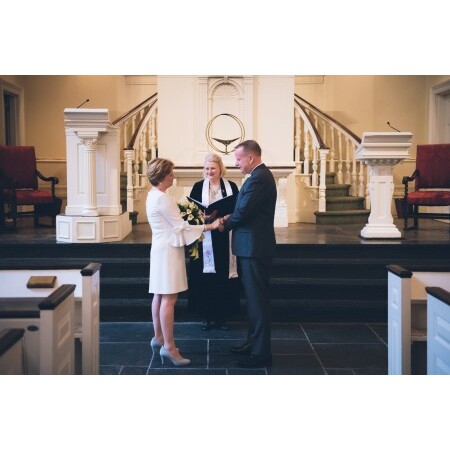 15/25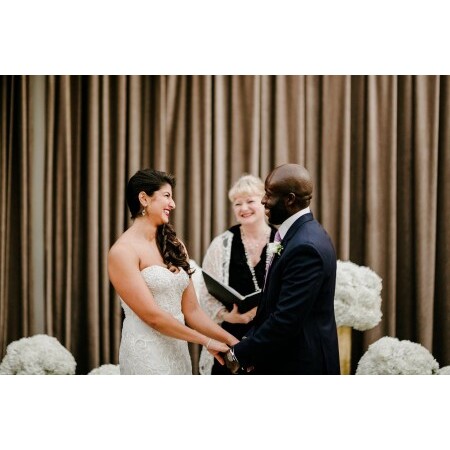 16/25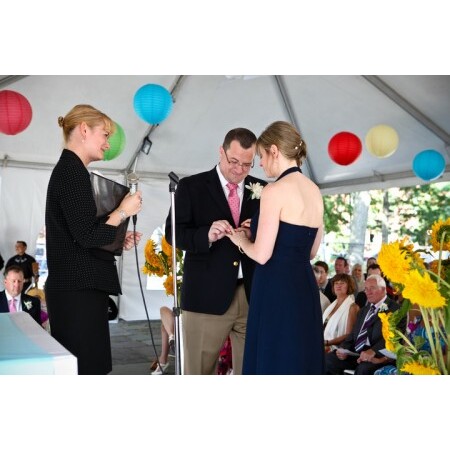 17/25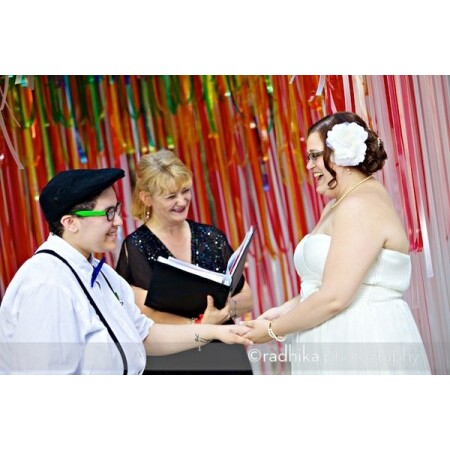 18/25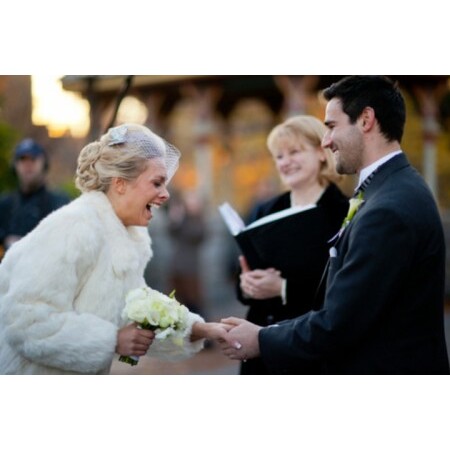 19/25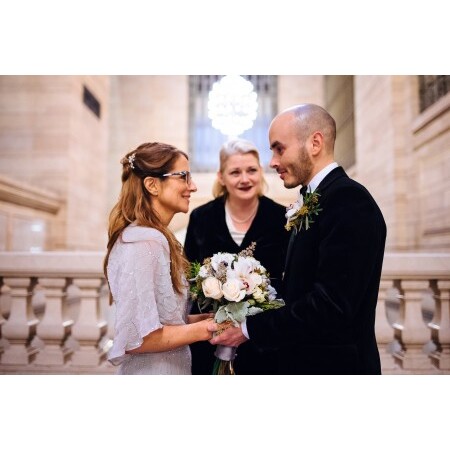 20/25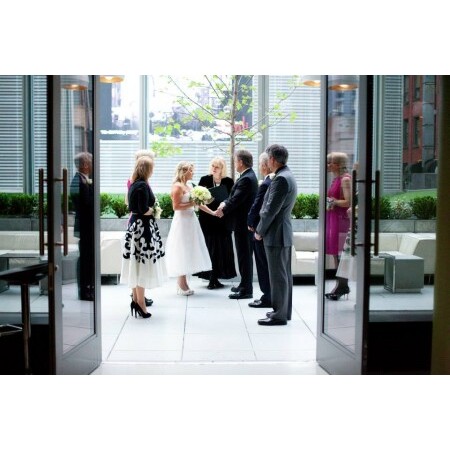 21/25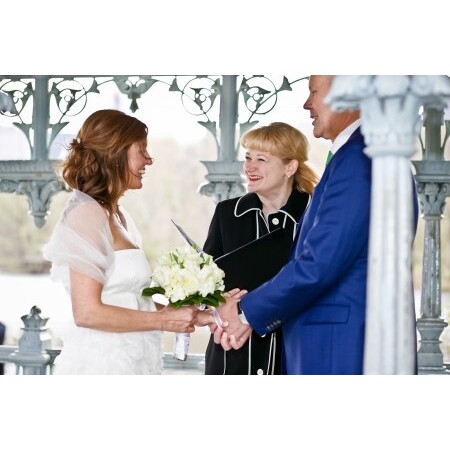 22/25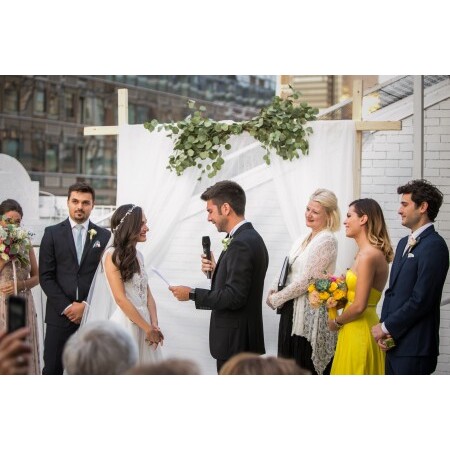 23/25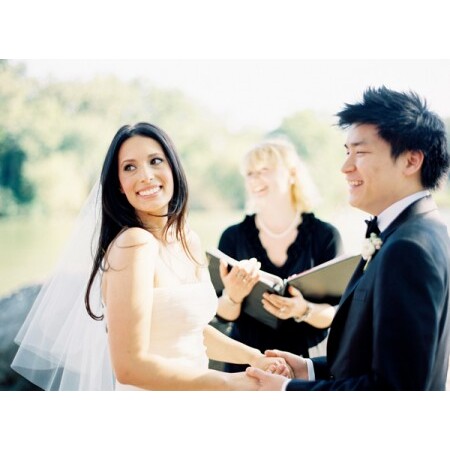 24/25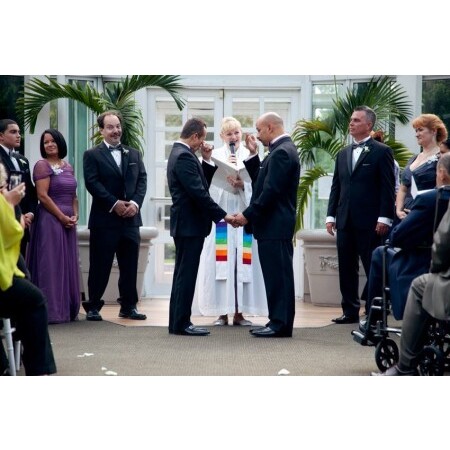 25/25
‹
›
"Rev. Annie truly went above and beyond our expectations. We thought our "Just Sign Our License" appointment would be quick and impersonal but she made the entire experience so beautiful. We brought our rings even though we weren't sure if we would be able to incorporate them into this basic appointment, but Rev. Annie happily guided the flow of the meeting to create a special moment to exchange our rings. We are so grateful for the entire experience that Rev. Annie provided for us!"

Angelina Chung
"Rev. Annie helped us create a beautiful, personalized wedding ceremony that many of our guests complimented in the days and weeks afterwards. I don't think there was a dry eye in sight! We truly cannot recommend Rev. Annie enough."

Teresa Harrison
"Annie was incredibly responsive, helpful, and easy to work with leading up to our small Zoom wedding. And during the Zoom ceremony her warmth and enthusiasm came through, making us and our family feel comfortable and connected. Her remarks for our simple ceremony hit just the right note and were personalized and thoughtful."

Emily Task
"Reverend Annie was the best decision of our wedding! She is wonderful from start to finish. She was super friendly and responsive throughout the entire process, offering excellent advice and guidance on navigating getting married in this time of Covid. We are so grateful for her absolutely spectacular positivity, warmth, and genuine celebration of our love."

Bella Delgado
"We loved working with Rev. Annie. She made our short, simple ceremony unforgettable and it was perfectly, uniquely tailored to us and our relationship."

Amanda Morrow
"I will give her all the stars if I could! Annie was amazing! She was easy to communicate with via email and text. The wedding couldn't have been any better. If you're looking for someone to marry you she is the one. Thanks!"

Shaily and Kelvin
Add Your Review of Rev. Annie NYC Wedding Officiant

Ammira & Josh
Emmaus, PA

Simmy & Brown
Jamaica, NY

Olgalilia & Rodriguez
Bronx, NY

Rebecca & David
Bellerose, NY

Mario & Jade
New York, NY

Chante & Change
Central Islip, NY

Haruka & George
New York, NY

Chia & Yu
Flushing, NY

Artjola & Veton
Bronx, NY

Maya & Esteban
Roslyn, NY

Justin & Bailey
Rockaway Park, NY

Bryan & Jenna
Jersey City, NJ

Don & Christina
Mount Vernon, NY

Monastero & Esther
Jamaica, NY

Brandon & Judy
Howard Beach, NY

Alisa & Angel
Bronx, NY

Min & Jianwei
Flushing, NY

Charlotte & Clément
New York, NY

Maria & Miguel
Bronx, NY

Merissa & Luis
Yonkers, NY

Jennia & Russell
Springfield Gardens, NY

Laqwanza & Richard
Bronx, NY

Gustavo & Ana
New York, NY

Ashley & Seif
White Plains, NY

Marcela & Abdurrahim
Central Islip, NY

Sun Woo & Jay
New York, NY

Josephine & Ali
New York, NY

Jason & Jenna
Staten Island, NY

Wildin & Vincent
Bronx, NY

Anne & Peter
New York, NY

Jasmine & Anderson
New York, NY

Noreen & Lawrence
Jamaica, NY

Joseph & Sue
Bayside, NY

Flore & Ken
Brooklyn, NY

Habib & Bengisu
Central Islip, NY

Barron & Marty
Sunnyside, NY

Edgar & Clara
North Babylon, NY

Kaleema & James
Brooklyn, NY

Matina & Vladimir
Astoria, NY

Kristine & Konstantin
Brooklyn, NY

Kleber & Claire
Woodside, NY

Widanyelin & Cordero
Brooklyn, NY

Jessica & Uriel
Hightstown, NJ

Guadalupe & Cris
Bronx, NY

Carmen & Curtis
New Rochelle, NY

Nicole & Dan
Clark, NJ

Angela & Rodrigo
Kew Gardens, NY

Amy & Carlos
Asbury Park, NJ

Money & Kat
Elmhurst, NY

Amanda & J.R.
New York, NY

Christopher & Quinntiara
Brooklyn, NY

Samantha & Dana
Baldwin, NY

Martin & Corey
New York, NY

Jenn & Anderson
Queens Village, NY

Diana & Danilo
Brooklyn, NY

Nyasia & Oden
Brooklyn, NY

Thinzar & Kyaw
Brooklyn, NY

Andrea & Khayri
Queens Village, NY

Anthony & Cynthia
Asbury Park, NJ

Johann & Ayako
New York, NY

Yelena & Michael
Brooklyn, NY

Sandra & Jerry
Brooklyn, NY

Deborah & Robert
Jamaica, NY

Leslie & JP
Syosset, NY

Stacy & Alex
Brooklyn, NY

Evans & Lakeisha
Bronx, NY

Eridania & Isael
White Plains, NY

Crystal & Joseph
Fort Montgomery, NY

Michele & Greg
Brooklyn, NY
Send Message to Rev. Annie NYC Wedding Officiant