At Get Hitched Kwik, last minute weddings are our specialty. As professional wedding officiants, Belinda and her team, will work with you to create a ceremony that is inspirational, personal, memorable and won't cost you an arm and a leg. As a Non-Denominational ordained officiants, we support marriage equality and honor all religious, spiritual and secular backgrounds. Get Hitched Kwik can perform your religious, secular, inter-faith, same-sex, prison or elopement ceremony. Contact us today.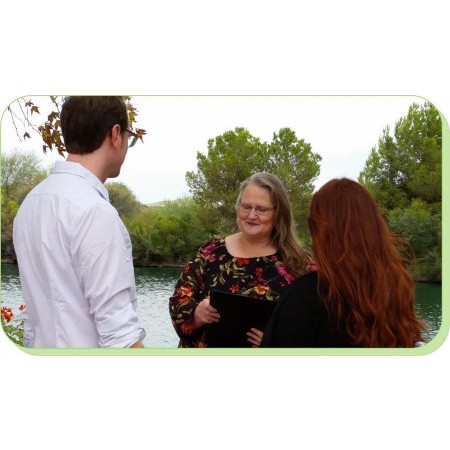 1/23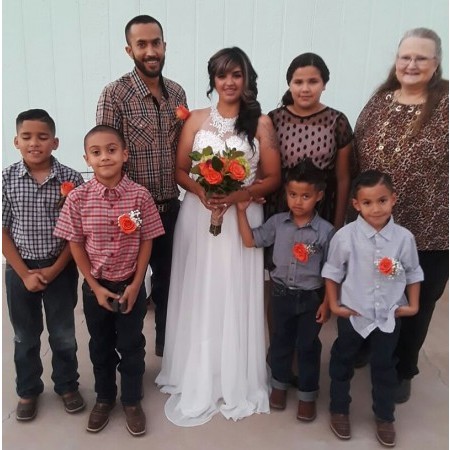 2/23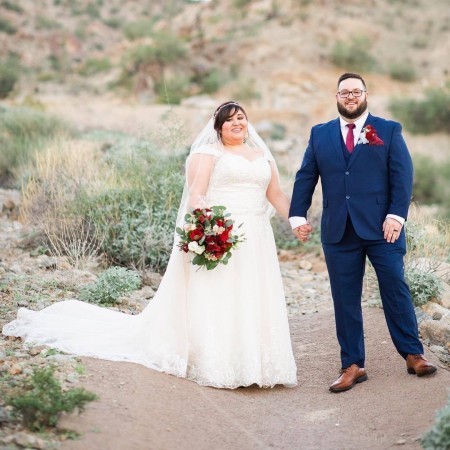 3/23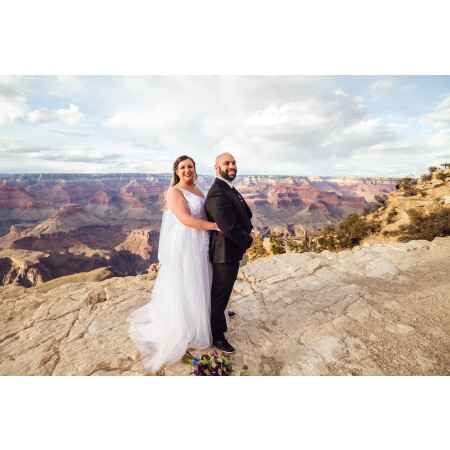 4/23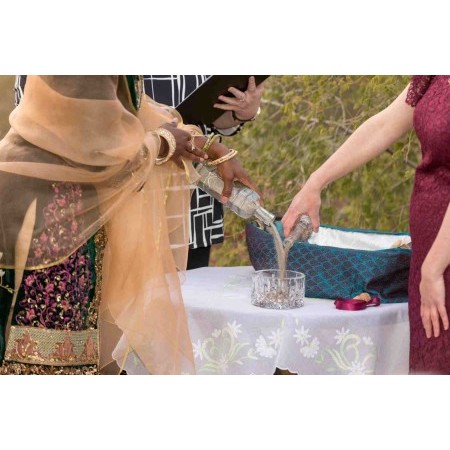 5/23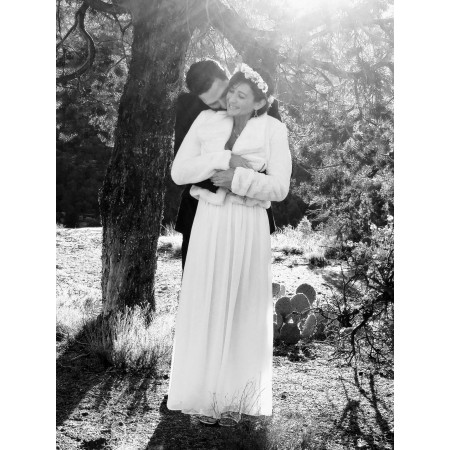 6/23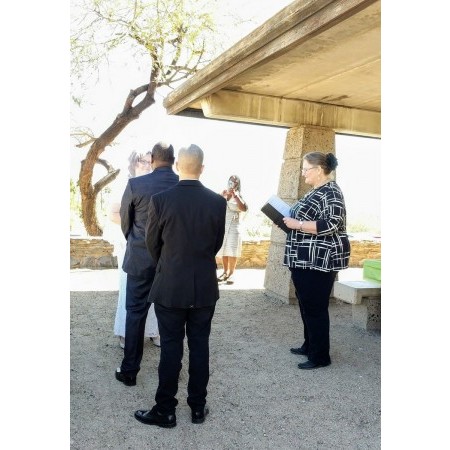 7/23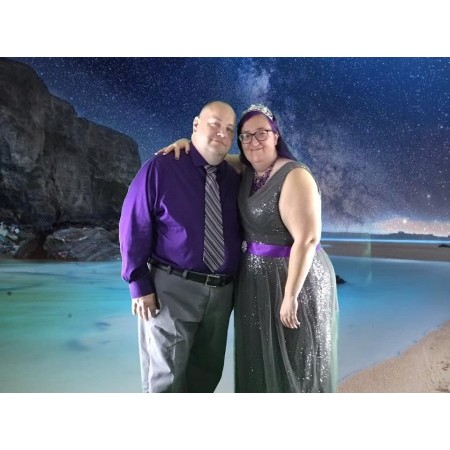 8/23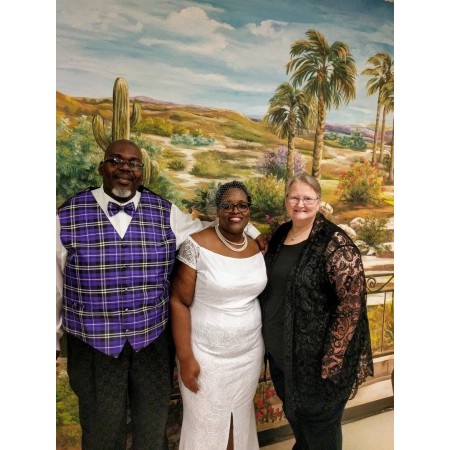 9/23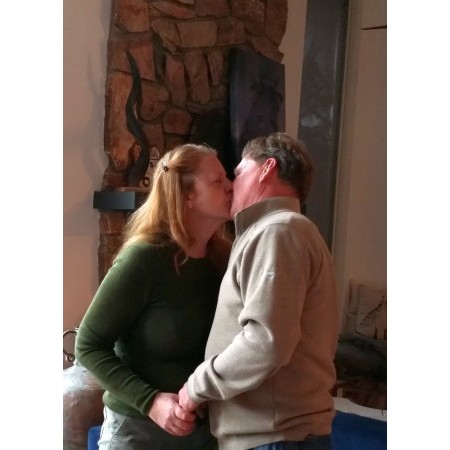 10/23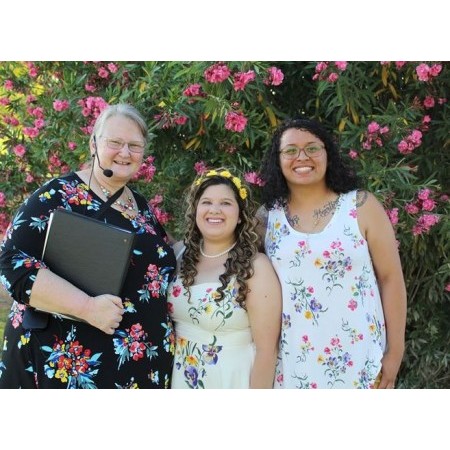 11/23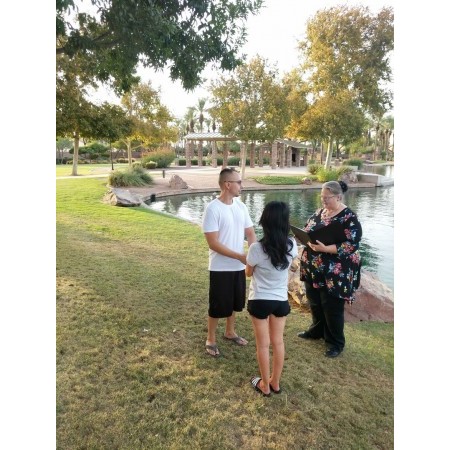 12/23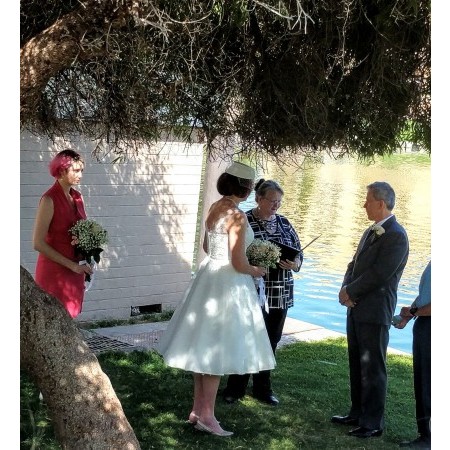 13/23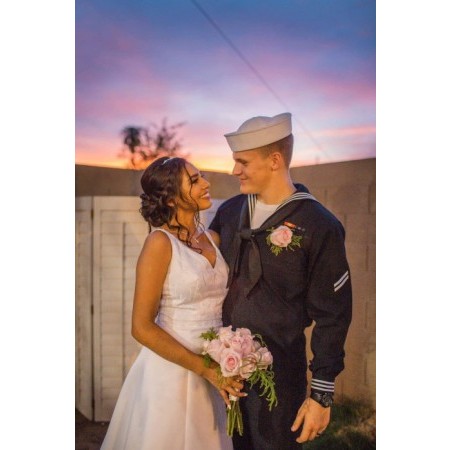 14/23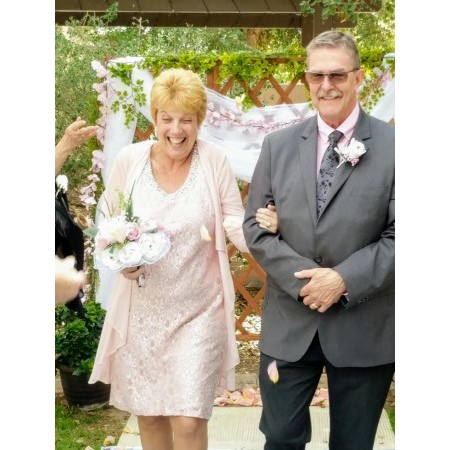 15/23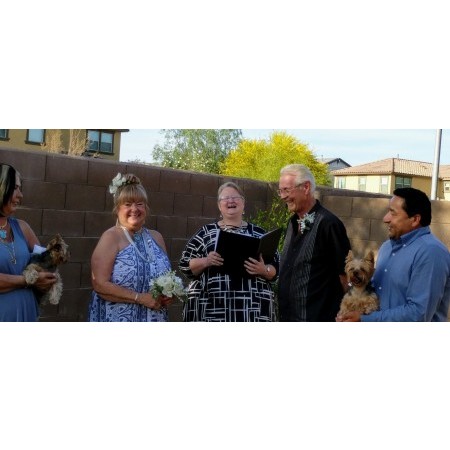 16/23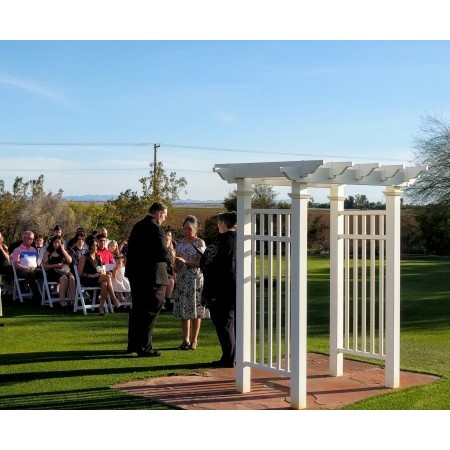 17/23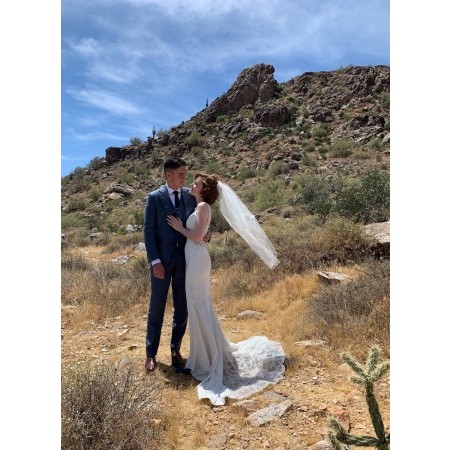 18/23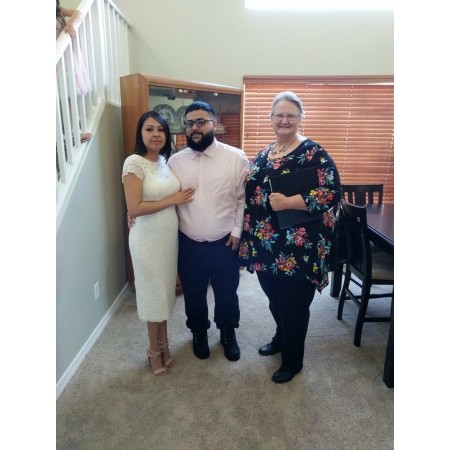 19/23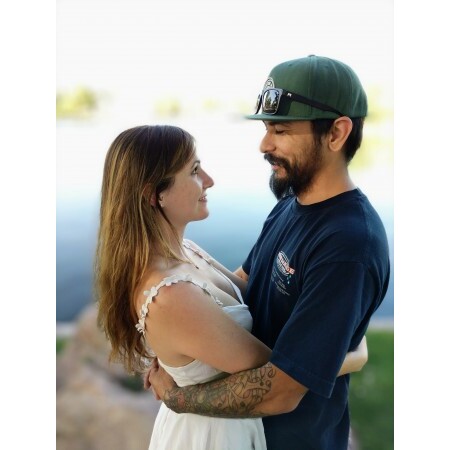 20/23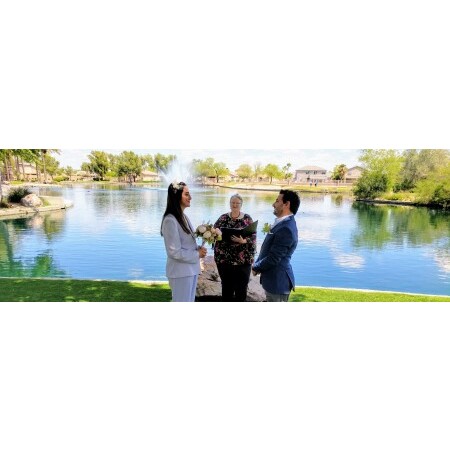 21/23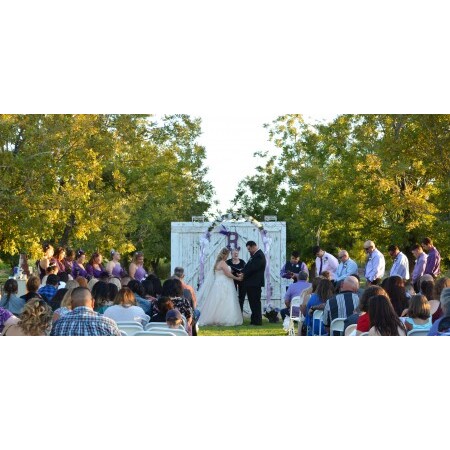 22/23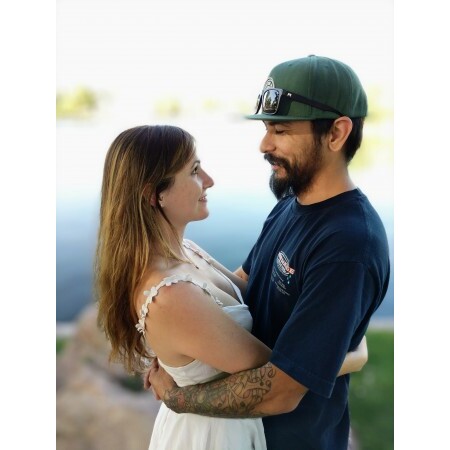 23/23
‹
›
"This lady gets the job done. We wanted a stress free, simple ceremony in our backyard. Belinda took the reigns and pulled it all together for us. She is caring, energetic and has a great sense of humor."

Kelly Mann
"Belinda was the best. Belinda made us feel so good about our marriage that I want to get married over and over as long as she's there with us."

Rachael & Stephanie Sanchez
"Excellent officiant! Belinda was great all the way through. She was incredibly responsive and attentive since the first phone call. Her ceremony design and suggestions were wonderful. She provided a large selection of vows and readings, and we found a few that fit us perfectly. She really made the process easy. Professional, super timely, and kept us on track. I was very happy to have her as our officiant."

Eric Place
"The ceremony was short and sweet! Belinda is such a sweetheart and she made this day special for us and our family. I would definitely recommend her if you are looking for the cute little ceremony! She was there early and explained step by step what the process will look like. She adjusted to our wants and needs and made the experience a wonderful memory."

Michael Means, Jr.
"Belinda gave us everything we asked for, and kept the ceremony simple. Exactly what we requested. With lots of options to choose from, she was a great choice for us. Fun and great to work with! Highly recommend for your wedding!"

Carissa Vincent
"We're so happy that we chose you. It was such a beautiful ceremony. Thank you for all you do."

Heather Atchison
"Belinda is a beautiful soul, having her wonderful words at our ceremony made our special more magical. She went above and beyond for us. I appreciated her patience and her calming yet fun energy. My family loved her humor and she even made sure my groom felt special. My advice is to ask her to personalize your service. Belinda, thank you so much for blessing us with your presence on a day that was not only important for us but also had great significance in your life."

Jessica & Eric Staggers
"Thank you again for coming out and for doing a second round for my daughter when she was hiding during the ceremony the first time. :)."

Lynise Webb-Grell
"Thank you so much for marrying us."

Yvette and Brandon Bickford
"We found Belinda to be efficient and personable. We would highly recommend her services. Our family commented that she made everything flow so smoothly it was wonderful."

Vickie Jergensom
"Belinda is AMAZING! Can meet just about anywhere, she's professional and the pics are amazing. I will be referring anyone I know to use her services when needed. I will also use her for my formal wedding in a year!"

April Arnold
"Great experience. Great pictures, captured well."

Rose Vasquez
"Thank YOU so much, Belinda!!! You are fun, spunky, and exactly the officiant we wanted."

Cate and Jeremy
"We were so happy to have Belinda officiate our wedding ceremony! She worked with us to put together a beautiful, intimate ceremony in about a week. Belinda has a warm, embracing energy and made the process easy. She helped us personalize our vows and craft a ceremony that reflected us and our relationship. The wedding was very moving for all present - it was everything we hoped for and more!"

K & N Tucson
"Absolutely amazing!  I highly recommend hiring Belinda to be your officiant! She was amazing and did not disappoint on our big day. She catered to me, and I wasn't expecting it. She is absolutely the sweetest lady. 5 stars!"

Victoria & Matthew
"She was everything we were looking for! Loved the location she picked and the ceremony was short and sweet!"

Rachel & Tom
Add Your Review of Get Hitched Kwik

Get Hitched Kwik
Camp Verde, AZ

Susan & Albert
Globe, AZ

Jarelle & Luke
Queen Creek, AZ

Kathryn & Brian
Prescott, AZ

Louise & Kyle
Sedona, AZ

Wendi & Ruben
Williams, AZ

Carolyn & Walt
Morristown, AZ

Desirae & Cody
Chandler, AZ

Rosalia & Miguel
San Tan Valley, AZ

Auri & Devon
Sedona, AZ

Miranda & Derek
Wittmann, AZ

Erin & Eddie
Flagstaff, AZ

Aspen & Thomas
Flagstaff, AZ

Felicia & Yolanda
Sedona, AZ

Brenda & Frank
Sedona, AZ

Lisa & James
Mesa, AZ

Jamisha & Kevis
Gilbert, AZ

Sarah & Andrew
Glendale, AZ

Shelane & William
Prescott, AZ

Gisselle & Jesse
Phoenix, AZ

Brianna & Andre
Page, AZ

Terry & Carmen
Phoenix, AZ

Alejandro & Maria
Tolleson, AZ

Pamela & Illand
Lake Havasu City, AZ

Heather & Jeremy
Chandler, AZ

Emily & Joe
Forest Lakes, AZ

Keely & Kyle
Chandler, AZ

Melissa & Brian
Surprise, AZ

Carolyn & Ronnie
Chandler, AZ

Carrie & David
Glendale, AZ

Dorianna & George
Phoenix, AZ

Kamille & Markelle
Tempe, AZ

Alannah & Gregory
Wickenburg, AZ

Bonnie & John
Mesa, AZ

Kimberly & Lori
Phoenix, AZ

Cassandra & Catlin
Eloy, AZ

Brenda & Dana
Peoria, AZ

April & Steven
Tucson, AZ

Leisha & Mitchell
Mount Lemmon, AZ

Mary & Cody
Avondale, AZ

Jon & Carol
Tucson, AZ

Melissa & Trevor
Phoenix, AZ

Melanie & Rich
Peoria, AZ

Christy & Corey
Peoria, AZ

Laurie & Eric
Oracle, AZ

Julia & Brandon
Maricopa, AZ

Drew & Carly
Tucson, AZ

Lana & Wiles
Green Valley, AZ

Eunice & Randy
Tucson, AZ

Josh & Aisa
Maricopa, AZ

Candice & Sara
Tucson, AZ

Marla & Chuck
El Mirage, AZ

Miranda & Joshua
Tucson, AZ

Jim & Claudia
Phoenix, AZ

Brittany & Joshua
Tempe, AZ

Tracie & Mark
Phoenix, AZ
Send Message to Get Hitched Kwik