I'm Dorothy Perry, and I'm a photographer of romance and human connection. I believe good photos of loved ones = good energy in the home! My years of real experience in luxe wedding photojournalism means I catch those authentic moments, enjoyment of your day, and a beautiful memory of how great you looked! Any questions about dates, upcoming weddings, and private events through Chicagoland are happily answered on my website's Contact Page! I can't wait to meet you! Congratulations, Dorothy.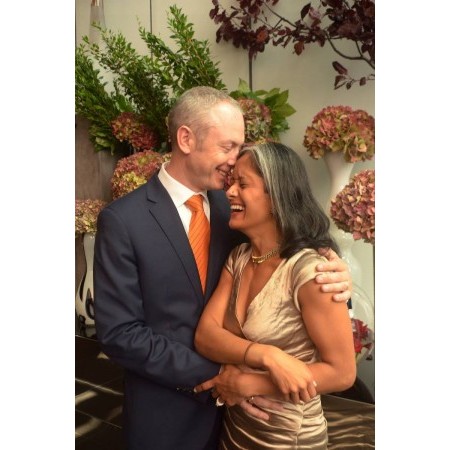 1/19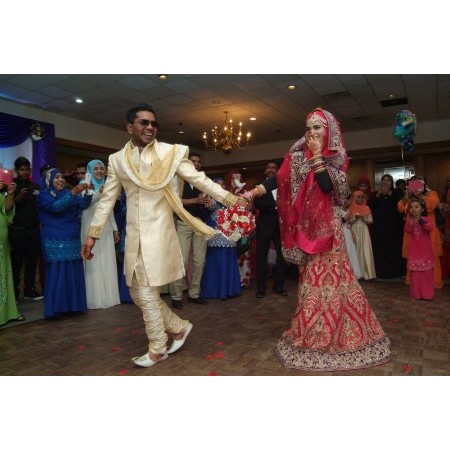 2/19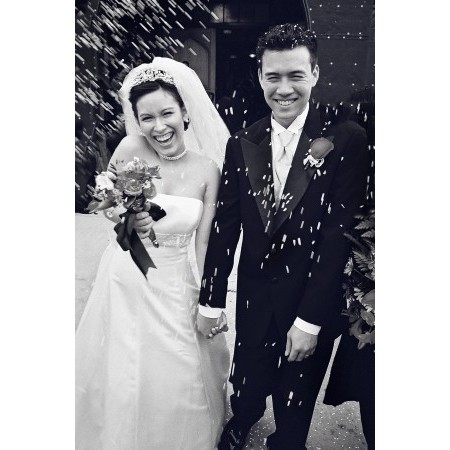 3/19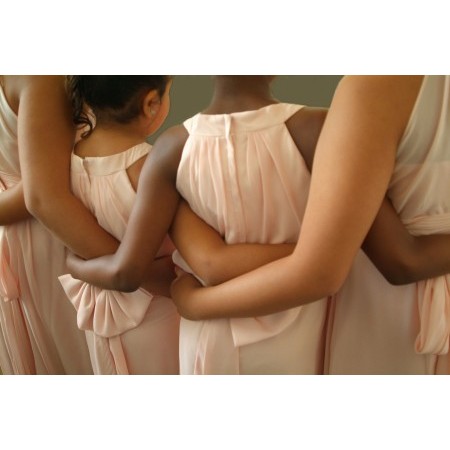 4/19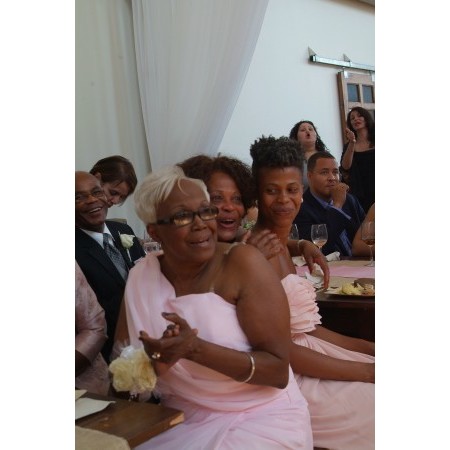 5/19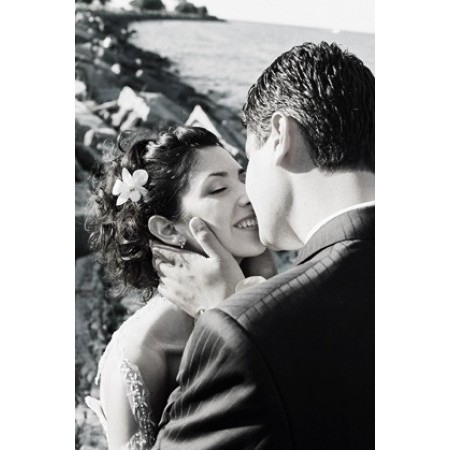 6/19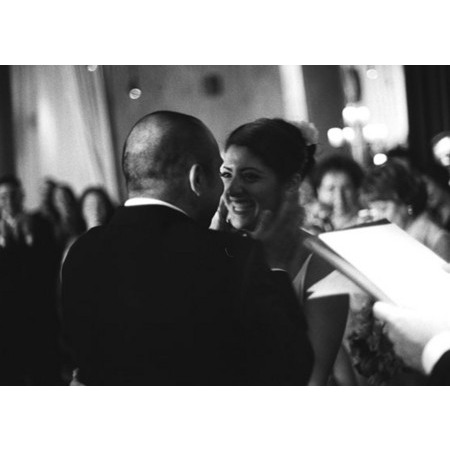 7/19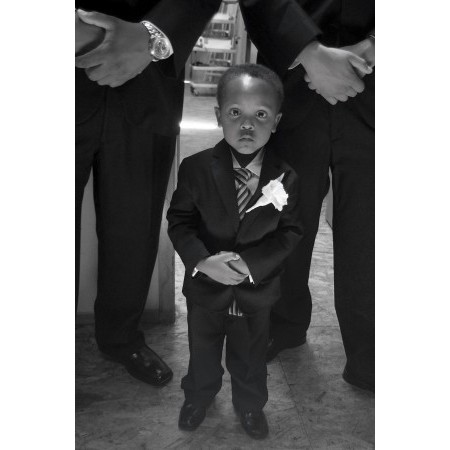 8/19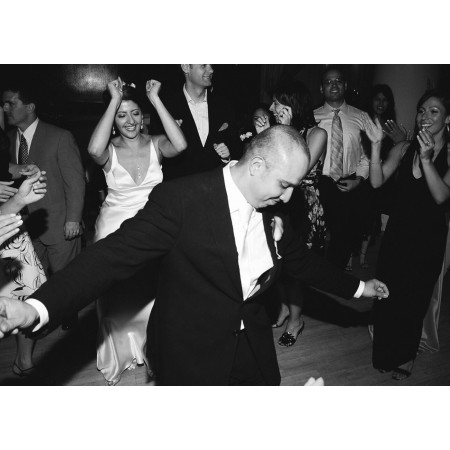 9/19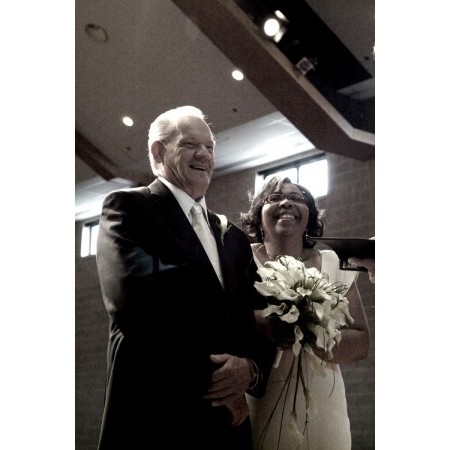 10/19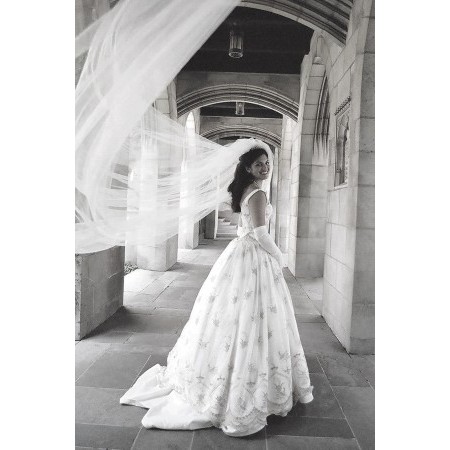 11/19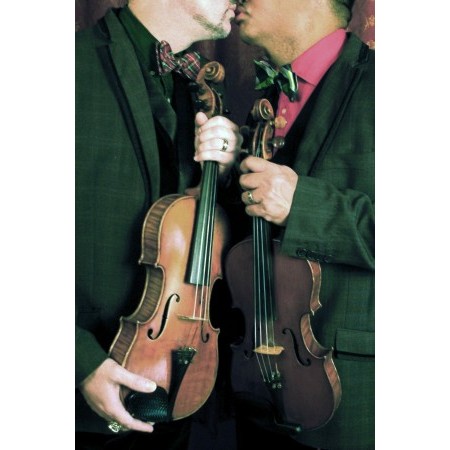 12/19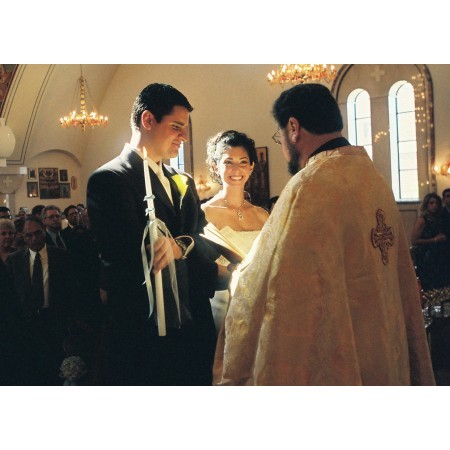 13/19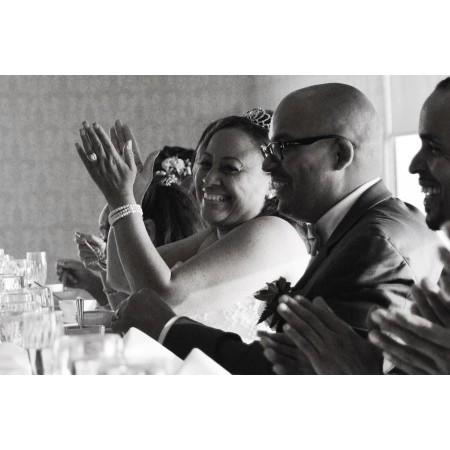 14/19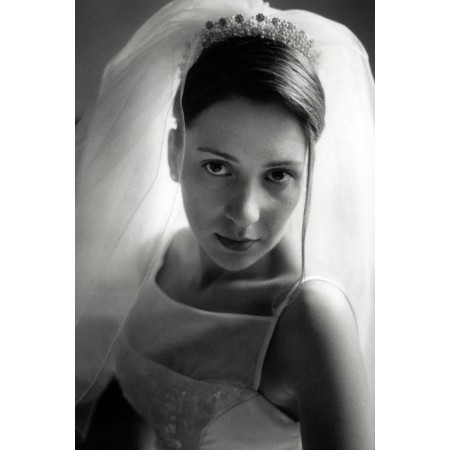 15/19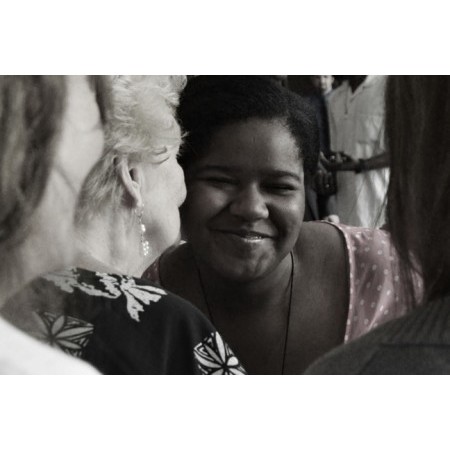 16/19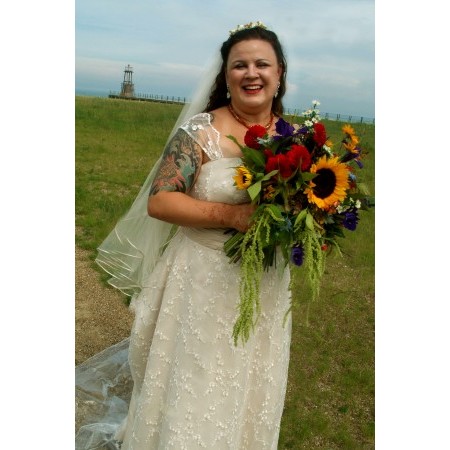 17/19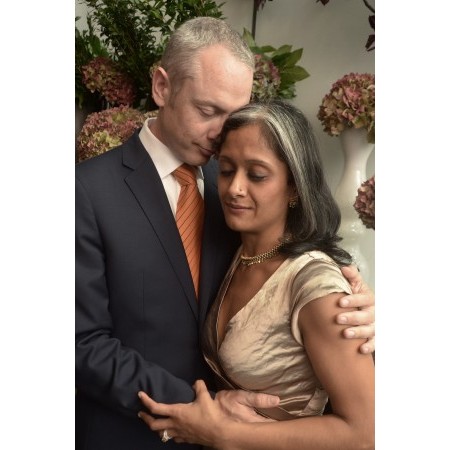 18/19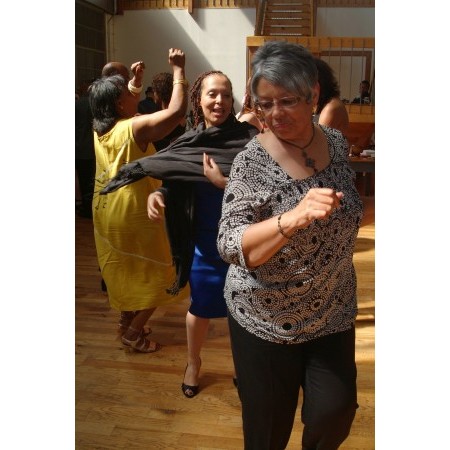 19/19
‹
›
"Dorothy helped make our intimate ceremony feel even more special. She captured so beautifully what have now become some of my fondest memories. The wedding book she created for us brings us back to those special moments through a well curated, heart-filling journey. Thank you, Dorothy!"

Ken
"Our experience with Dorothy was lovely. We shared an intimate vows ceremony in my parent's kitchen, and Dorothy's presence was both grounding and added an element of magic to our special day. From the moments she captured of us dancing at home to the 5 person brunch she documented afterwards, we knew were in good hands. Her ability to navigate graciously while being in the mix with us was a gift unto itself, and her custom wedding album truly iced the cake."

Sarah Sykes
"Dorothy helped to calm me by telling me how everything was going to be beautiful. Honestly, I believe it's because of her, the engagement pictures (and the wedding album) were magical!"

Taylor Frost
"I hired Dorothy for our special wedding. She was able to capture all the elements of our day without being intrusive. I appreciate her photojournalistic style of photography and have continued to hire her to capture our growing family throughout the years. She really is an expert in her field and has a fantastic eye. I highly recommend Dorothy to record all your memories."

Yasmine R.
"We are ready to look at your pictures in pitch dark in our living room…excited…expectant…wondering what moments you have captured—whatever they were, we thank you for bringing us moments we could not notice. You captured our love in time and space. Thanks for being with us and documenting our journey."

Jan and Chuck
Add Your Review of Dorothy Perry Portrait

Dorothy Perry Portrait
Chicago, IL

Devlin & Devin
South Elgin, IL

Krys & Rob
Manistee, MI

Yissy & Erik
Aurora, IL

Amanda & Erick
Chicago, IL

Ashley & Elisha
Union Grove, WI

Samantha & Jonathan
Yorkville, IL

Stephanie & James
Elkhart, IN

Ashley & Dustin
Oak Park, IL

Armando & Amber
Harvard, IL

Sabrina & Milos
Oak Brook, IL

Jaclyn & Derek
Waukegan, IL

Colleen & Christian
Chicago, IL

Artaisha & Stephen
Crete, IL

Shelley & Jeff
Kenosha, WI

Nicole & Johnny
Valparaiso, IN

Pohan & Hsien-ning
Hoffman Estates, IL

Paige & Paul
Monticello, IN

Cheryl & PK
Darien, IL

Jennifer & Nick
Niles, MI

Heather & David
Muskego, WI

Felicia & Ryan
South Bend, IN

Dan & Dee
Long Grove, IL

Christina & Joshua
Round Lake, IL

Nicole & Adrian
Machesney Park, IL

Cristina & Courtney
Chicago, IL

Heather Barrett & Kyle
Mendota, IL

Carmen & Javier
Schererville, IN

Brittany & Tim
Kenosha, WI

Patricia & John
Steger, IL

Sarah & Greg
South Milwaukee, WI

Alicia & Aaron
Racine, WI

Georgia & Michael
Chicago, IL

Michele & Keith
Zion, IL

Emily & Bill
Joliet, IL

Kristen & James
Menomonee Falls, WI

Lori & Rob
Libertyville, IL

Jenny & Justin
Sullivan, WI

Felena & Christopher
McHenry, IL

Katelyn & Jacob
Woodstock, IL

Sarah & Daniel
Beloit, WI

Kate & Eric
Rockford, IL

Lawanda & Andre
Milwaukee, WI

Colleen & Kyle
Naperville, IL

Juanita & Josue
Aurora, IL

Angelia & Rickey
Chicago, IL

Crystal & Travis
Marcellus, MI

Dawn & Teri
Woodstock, IL

Sheleda & Clinton
Chicago, IL

Uniqueka & Christian
Chicago, IL

Amy & Blaine
Bourbonnais, IL

Sandra & Mitchell
Elkhart, IN

Brandy & Michael
Saugatuck, MI

Heather & Carrie
Chicago, IL

Jade & Corey
Peoria, IL

Jennifer & Richard
Chicago, IL

Christine & Brock
Michigan City, IN

Nikki & Mike
Rockton, IL

Trisha & Doug
Milwaukee, WI

Layonda & Oladipupo
Milwaukee, WI

Kimberli & Scott
Bourbonnais, IL

Shelly & Jared
South Bend, IN

Anastasia & John
South Bend, IN

Trice & Lionel
Chicago, IL

Mackenzie & Nathan
Mount Morris, IL

Sandy & Benjamin
Indianapolis, IN

Kim & Andrew
Streamwood, IL

Alana & Anthony
River Forest, IL
Send Message to Dorothy Perry Portrait
"The trend to have the elopement or micro wedding now (and your celebration later) is a refreshing 'sea change' in weddings that's great for the industry! Let's talk soon at Dorothy Perry Portrait!"
"This year, weekdays are the new weekends! Planning your event for a Friday can give you access to your favorite place (& better prices!) Booking a Friday wedding can also get you a GREAT photographer!"
"Are your 'four-legged family' a part of your wedding day? Let's find a creative way to include them too! Our studio is happy to photograph them whether they are in the ceremony or not!"
"Micro weddings are the trend of our time, and can be simple, fancy, or a diy event of deep meaning. Ensure you have terrific photos of it by choosing the right photographer (non-shameless plug!)."
"My style works with emotion & feeling to make visual stories that you'll be happy to look at again & again. Free socially distanced consultations to envision something that works beautifully for you!"
"I reunited recently with a bride I photographed 18 years ago, & another from her wedding 25 years ago. You get with me a photographer about long term relationships, from marriage to the baby carriage!"
"I'd love for you to follow me on Facebook, Instagram or my Journal page on my website to get weekly doses of inspirational encouragement. You are truly beautiful when you are authentic in your world!"
"Happy Hannukah to all my friends celebrating throughout Chicagoland!"
"My couples portraits are made in unique areas in Chicago. Downtown, murals, beach, parks: I know the best & less known locations around the city. Let's make that portrait of you & your loved one NOW!"
"If you are planing a DIY or micro event, I can make your photos look GREAT! Dorothy at dorothyperryportrait dot com makes albums and table framed photos for home or home office. Let's work together!"