Congratulations! We are professional non-denominational officiants, Who honors all different types of religions, philosophies, & beliefs. We know that there is more to a wedding ceremony. Having someone who can get everyone in place & who knows how to help you get or fill out the license, can be priceless. We love doing different types of ceremonies from LBGT, backyards, venues & ones that are "out of the box". Contact us to schedule your free consultation to make your ceremony amazing!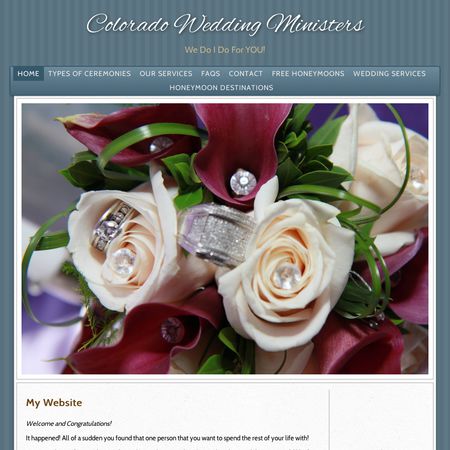 1/24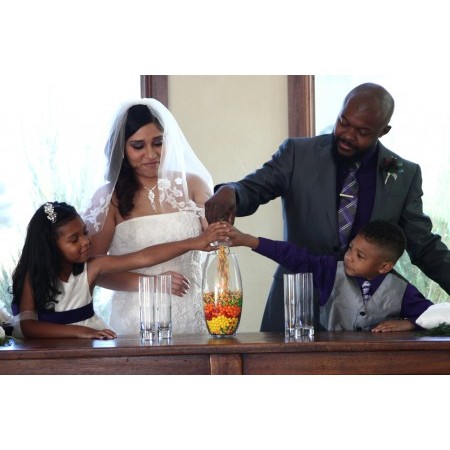 2/24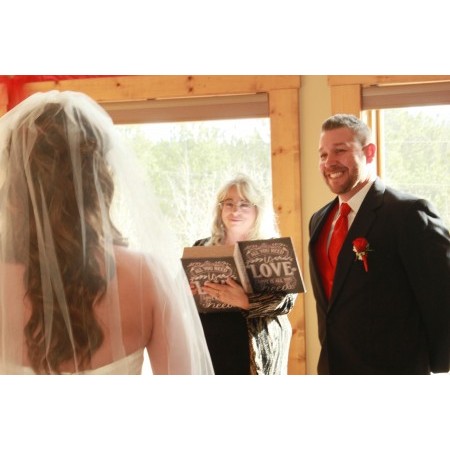 3/24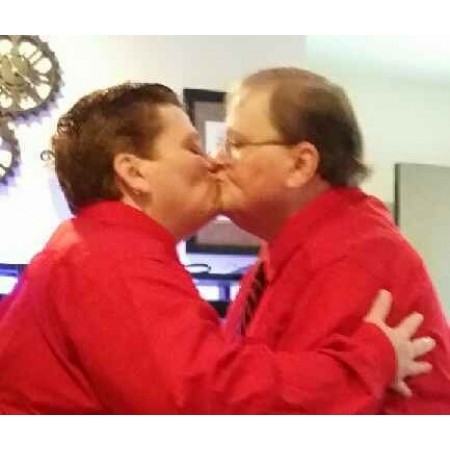 4/24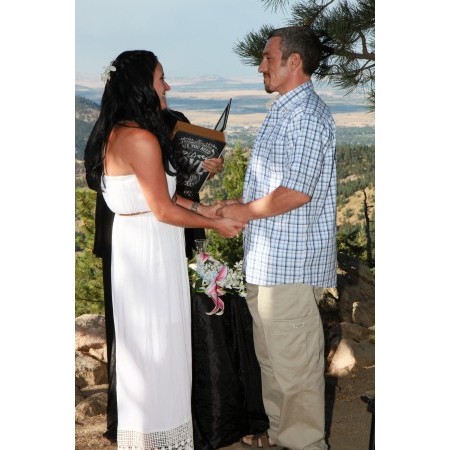 5/24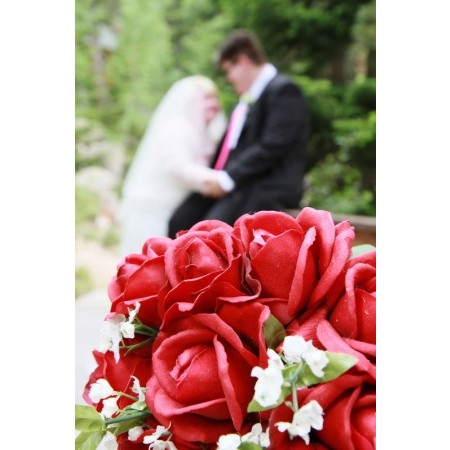 6/24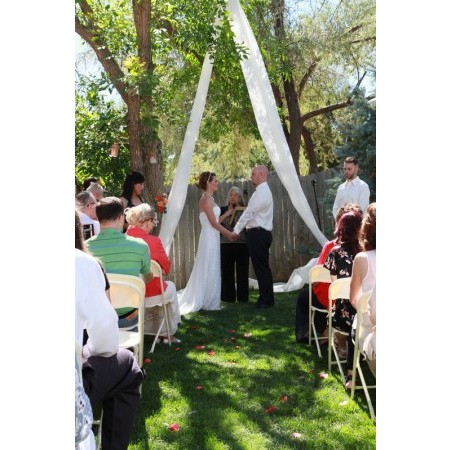 7/24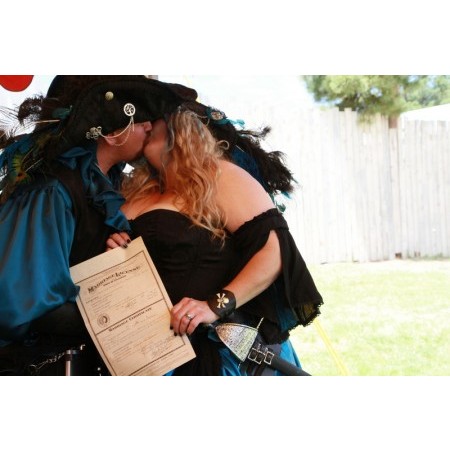 8/24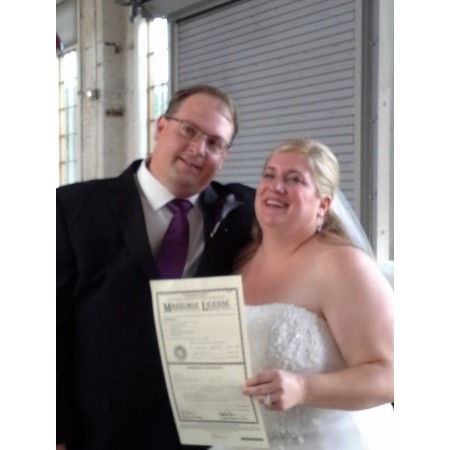 9/24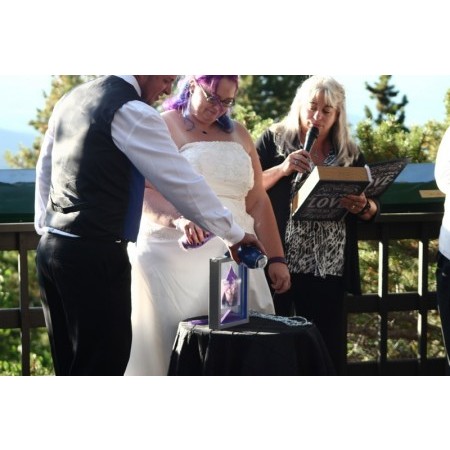 10/24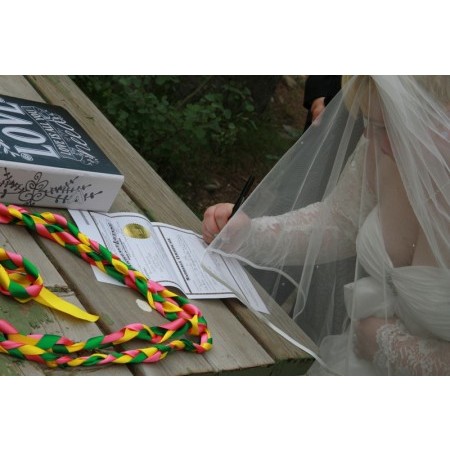 11/24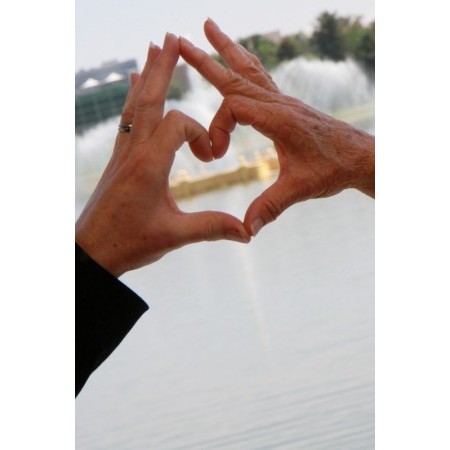 12/24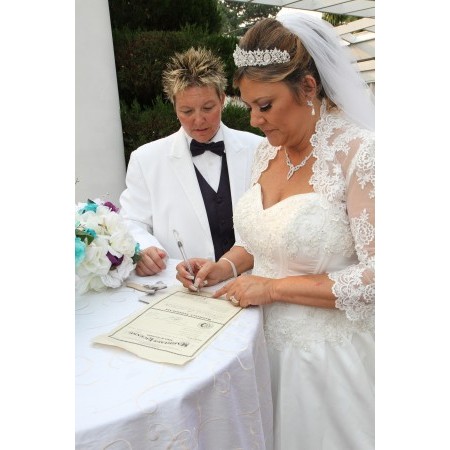 13/24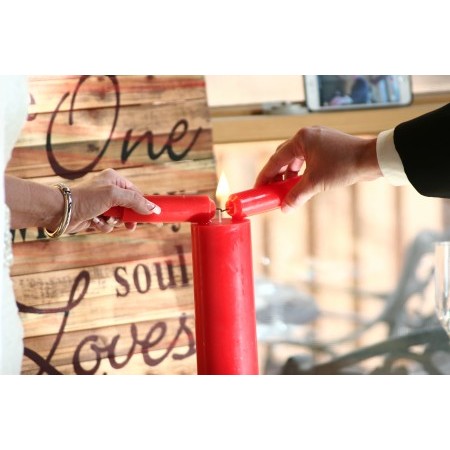 14/24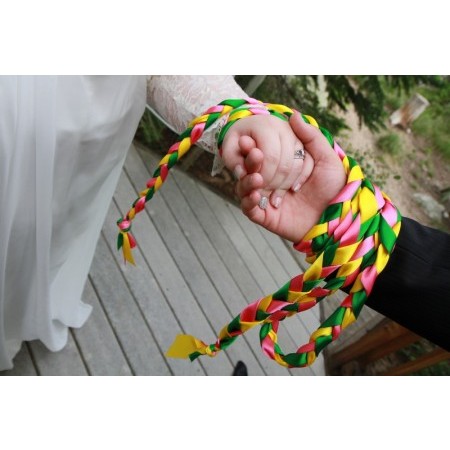 15/24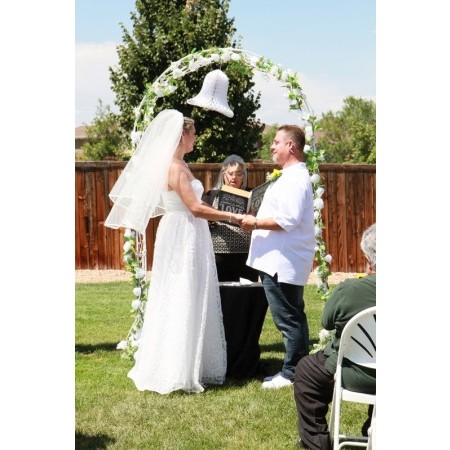 16/24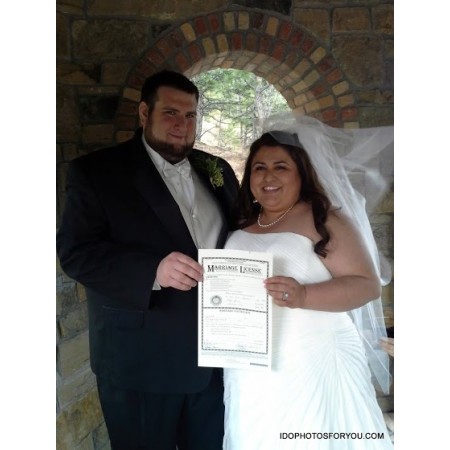 17/24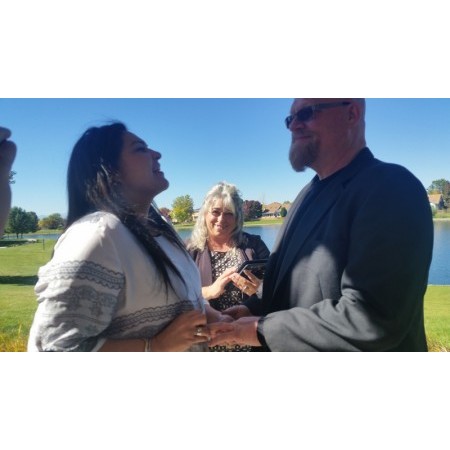 18/24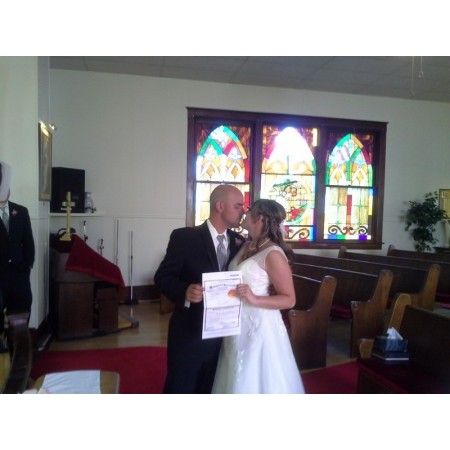 19/24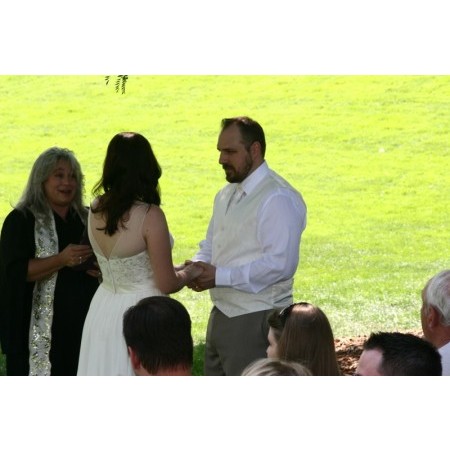 20/24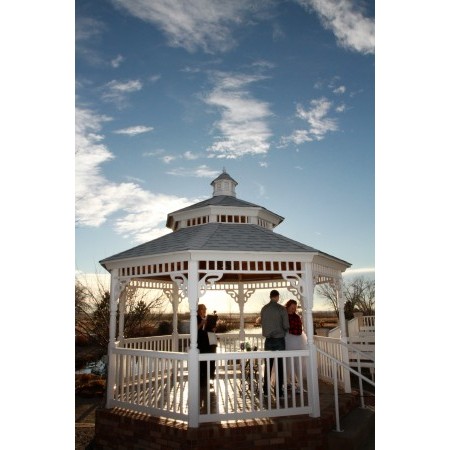 21/24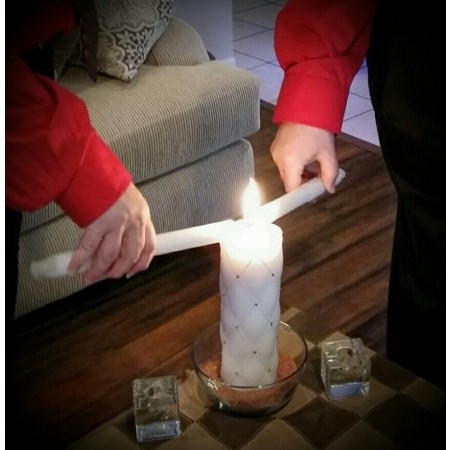 22/24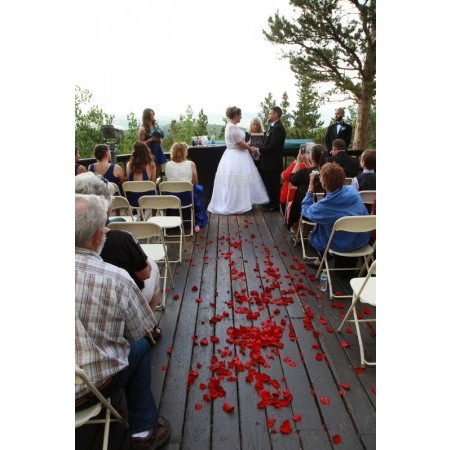 23/24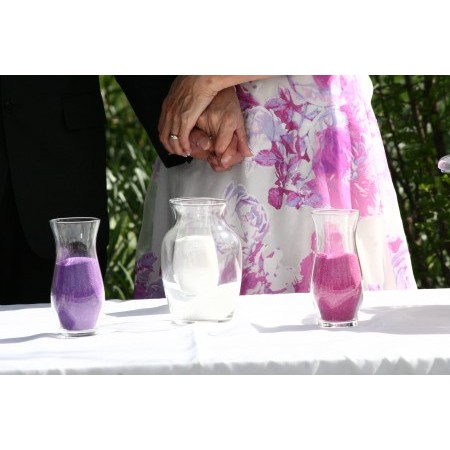 24/24
‹
›
"Kris was beyond amazing! She made our day so special and personal. She was willing to work with us on location. We felt that she made the ceremony, us. She incorporated every little detail and then some that we could think of. I wouldn't have wanted anything better! Thank you for being a part of our day and making it beyond what we imagined."

Kristen
"Kris was absolutely phenomenal to work with! I would highly recommend her for any type of ceremony you're considering. She pulled everything together for us in such a short time and it was absolutely perfect! If you want a unique ceremony, whether large or small, look no further!"

Terri Arnell
"Kris was amazing! She made us very comfortable, she's professional, great at communicating, accommodating to our needs, and super funny! If it wasn't for her help, I would have stressed the whole time. We liked that fact that she got to know us and she even put some humor into our ceremony but also very personal. We would highly recommend Kris! She's awesome!"

Amber
"Kris will put you at ease and the venue will take your breath away. If you want a great event this is a perfect combination. I would recommended to anyone."

Anita
"Kris was so awesome and extremely accommodating to all our needs!! She did a great job of planning and coordinating everything; all we had to do was show up. She's great at communicating and makes sure your ceremony is exactly how you want it. Her prices are extremely affordable, and she went the extra mile the whole time we worked with her. I can't say enough good things about her!"

Kimberly
"Working with Colorado Wedding Ministers was an absolutely delightful experience. Most importantly, thank you for being a vital part of creating the perfect mood for everyone to enjoy the experience of participating in a beautiful wedding ceremony, reception and creating these priceless photo memories for everyone!"

June
"Kris was amazing! She offered so much valuable insight on possible locations as I planned my wedding out of state. She was extremely responsive to my emails, and offered so much advice. The ceremony she wrote was beautiful and had both my husband and I in tears. She has a truly beautiful presence and I'm so so glad we chose her. Highly recommended."

J.S.
Add Your Review of Colorado Wedding Ministers

Colorado Wedding Ministers
Aurora, CO

Aspen & Dalton
Granby, CO

Keanu & Darien
Dillon, CO

Jacinda & Brandon
Leadville, CO

Ryan & Aleesia
Loveland, CO

Jeremiah & Amanda
Evergreen, CO

Kayla & Skyler
Dillon, CO

Todd & Aneth
Breckenridge, CO

Kristen & Scott
Fountain, CO

Kristina & Shane
Rye, CO

Sara & Peace
Denver, CO

Katie & Stacy
Green Mountain Falls, CO

Jenna & Jacob
Castle Rock, CO

Raven & Drew
Evergreen, CO

Angelica & Justin
Colorado Springs, CO

Rosy & Robert
Boulder, CO

Kendi & Jacob
Manitou Springs, CO

Hannah & Ben
Breckenridge, CO

Michelle & Jesse
Denver, CO

Lauren & Kahle
Estes Park, CO

Brittany & Derek
Brush, CO

Tricia & William
Breckenridge, CO

Novalee & Brandon
Canon City, CO

Cece & Jay
Denver, CO

Ally & Jak
Boulder, CO

Ashleigh & Ellison
Castle Rock, CO

Jodi & Jon
Denver, CO

Melissa & Evan
Englewood, CO

Ivory & Greg
Laramie, WY

Kristin & Thomas
Parker, CO

Blake & Monique
Denver, CO

Brett & Kelsey
Breckenridge, CO

Kelsey & Brett
Aurora, CO

James & Ruby
Pueblo, CO

Justin & Melissa
Colorado Springs, CO

Mary & Jahmon
Denver, CO

Jennifer & Nation
Dillon, CO

Christina & Glen
Arvada, CO

Yvonne & Martin
Littleton, CO

Connie & Mike
Morrison, CO

Cortney & Cordale
Westcliffe, CO

David & Lindsey
Denver, CO

Jess & Bri
Estes Park, CO

Donna & Erik
Evergreen, CO

Christopher & Victoria
Cheyenne, WY

Bill & Deb
Manitou Springs, CO

Suzze & Steve
Cascade, CO

Aleka & Brandon
Denver, CO

Jeanette & Corey
Byers, CO

Alexis & Kevin
Fort Collins, CO

Jessica & Kian
Denver, CO

Carmen & Clyde
Denver, CO

Whitney & J.T.
Denver, CO

Alyssa & Daniel
Evergreen, CO

Morgan & Chris
Aurora, CO

Kassie & Jordan
Evergreen, CO

Amanda & Bryan
Colorado Springs, CO

Logan & Cameron
Breckenridge, CO

Amy & Tyler
Evergreen, CO

Dena & Kaitlynn
Colorado Springs, CO

Brittany & Joshula
Estes Park, CO

Breelyn & Dylan
Littleton, CO

Sean & Candice
Colorado Springs, CO

Shelby & Tyler
Silverthorne, CO

Maria & Faustino
Colorado Springs, CO

Linda & Jihn
Golden, CO

Jill & Mike
Golden, CO

Marcia & Daniel
Elizabeth, CO

Tessa & Carl
Colorado Springs, CO

Tonia & Jeremiah
Longmont, CO

Kim & David
Littleton, CO

Angela & Mark
Sterling, CO

Melissa & James
Colorado Springs, CO

Rebecca & Carlos
Denver, CO

Sean & Brittany
Dillon, CO

Cory & Cammaron
Greeley, CO

Larissa & Seth
Fort Collins, CO

Michael & Michaele
Arvada, CO

Felicia & Amelia
Henderson, CO

Angela & Patrick
Allenspark, CO

Leslie & Austin
Denver, CO

Karen & Cody
Colorado Springs, CO

Trish & Eric
Denver, CO

Chantey & Javier
Broomfield, CO

Tiffany & Charles
Aurora, CO

Christina & Rico
Colorado Springs, CO

Megan & Aj
Pine, CO

Jennifer & Kevin
Aurora, CO

Amanda & Jon
Allenspark, CO

Madelaine & Eric
Loveland, CO

Jade & Daniel
Denver, CO

Deborah & Denny
Eldorado Springs, CO

Ariana & Roy
Fort Collins, CO

Krista & Brandon
Yuma, CO

Elizabeth & Michael
Brighton, CO

Jenean & David
Colorado Springs, CO

Krystal & Jacob
Loveland, CO

Sabrina & Gerald
Denver, CO

Heather & Eric
Loveland, CO

Danny & Lindsay
Monument, CO

Miranda & Daniel
Byers, CO

Anna & Daniel
Brighton, CO

Angela & Mike
Fort Lupton, CO

Marrah & Colin
Aurora, CO

Kandice & Hayden
Breckenridge, CO

Mercedes & Lewis
Cheyenne, WY

Danica & Nathan
Colorado Springs, CO

Camille & Marc
Cheyenne, WY

Allyson & David
Colorado Springs, CO

Marie & Jesus
Denver, CO

Alisha & Jeffrey
Canon City, CO

Jennifer & Eric
Colorado Springs, CO

Frank & Selina
Denver, CO

Irene & Kenneth
Colorado Springs, CO

Patty & Burt
Morrison, CO

Robert & Yuliza
Log Lane Village, CO

Kristen & Dutch
Colorado Springs, CO

Jessica & Ryan
Lyons, CO

Michael & Mallory
Aurora, CO

Jen & Mike
Avon, CO

Shannon & Brae
Estes Park, CO

Mary & David
Black Hawk, CO

Jackie & Jason
Littleton, CO

Lanette & Mark
Conifer, CO

Josette & Paul
Broomfield, CO

Robert & Evelyn
Aurora, CO

Emily & Tyler
Evergreen, CO

Carol & Don
Littleton, CO

Yvonne & Curtis
Denver, CO

Jessica & Nick
Denver, CO

Amber & Ross
Grand Lake, CO

Jennifer & Corey
Boulder, CO

Andrene & Andre
Denver, CO

Kayla & Bryan
Denver, CO

Michelle & John
Englewood, CO

Mathew & Keanna
Arvada, CO

Jonathan & Deana
Aurora, CO

Christopher & Sami
Aurora, CO

Samantha & Sean
Littleton, CO

Savannah & Zachery
Conifer, CO
Send Message to Colorado Wedding Ministers