Mobile service hair/makeup that comes to you. Color of Fashions is a creation of the artist Olga 'V', that services Queens, LI, Orangeburg, Bridgeport &New; Haven CT, New Rochelle and NNJ areas & others;. She is a licensed professional cosmetologist/makeup artist in the state of NY &FL;. We'll ensure that you are prepared to stun the crowd and be the center of attention. We bring out your already sensual accents. We also sell accessories for your event.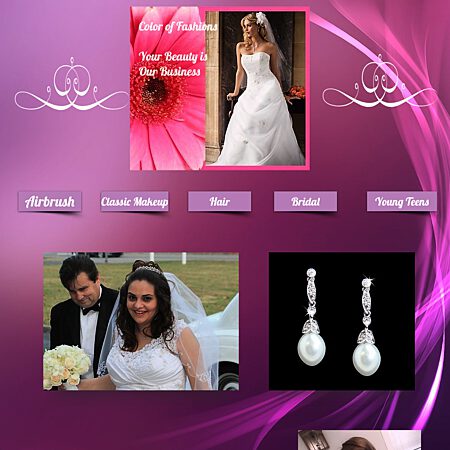 1/25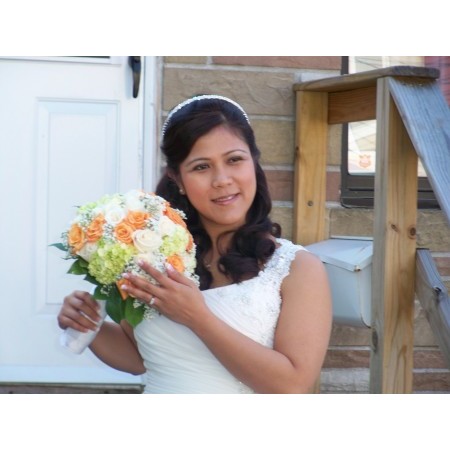 2/25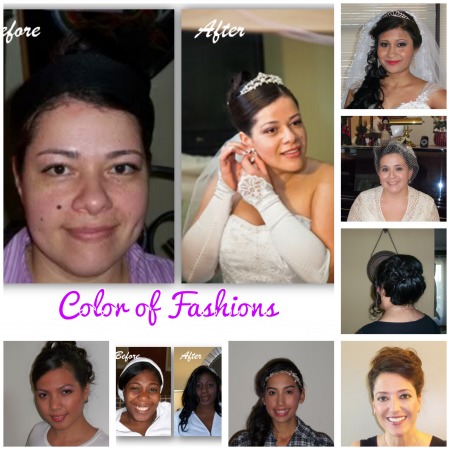 3/25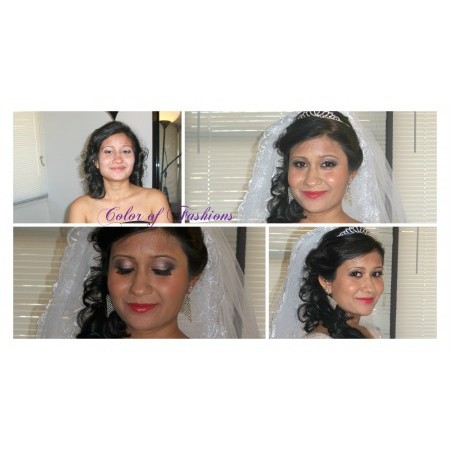 4/25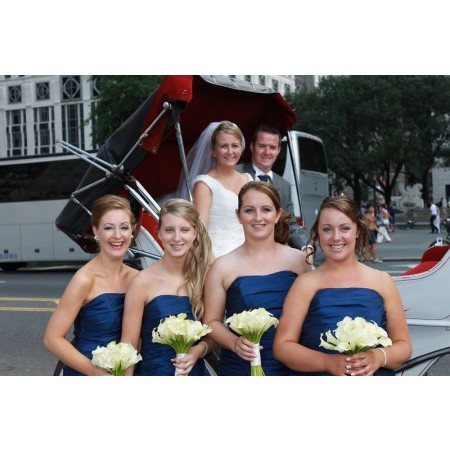 5/25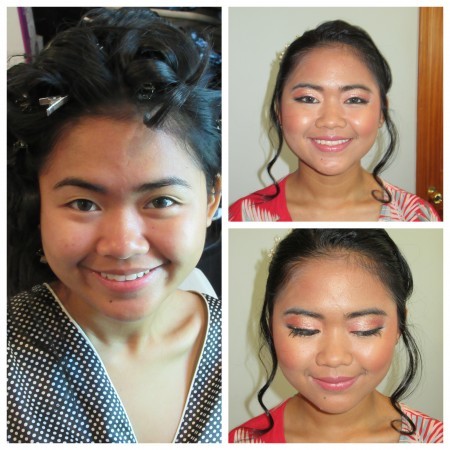 6/25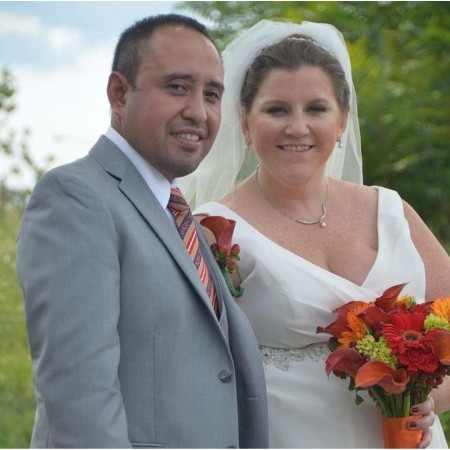 7/25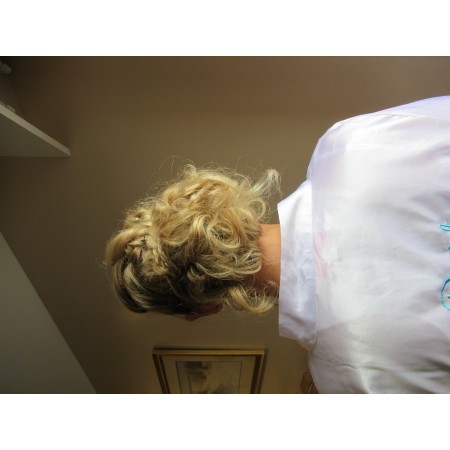 8/25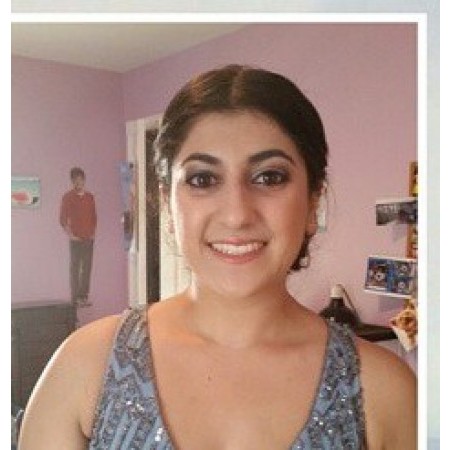 9/25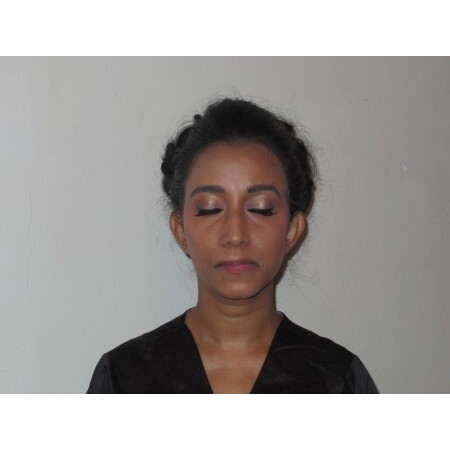 10/25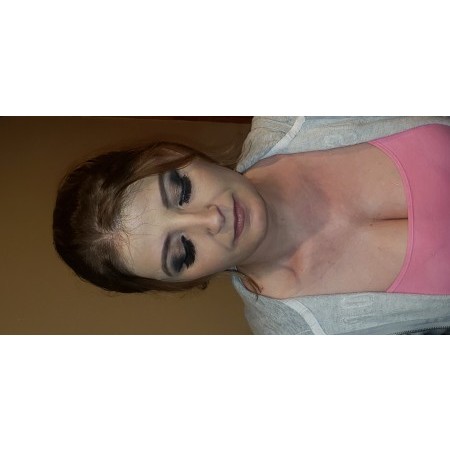 11/25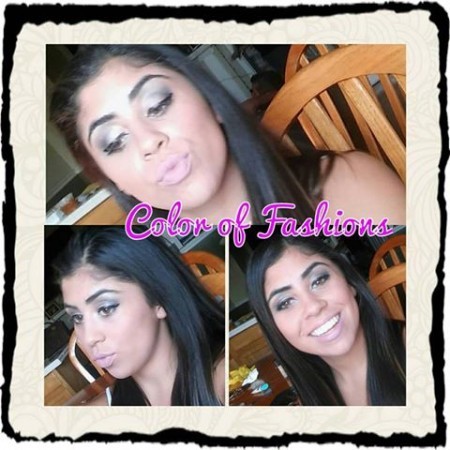 12/25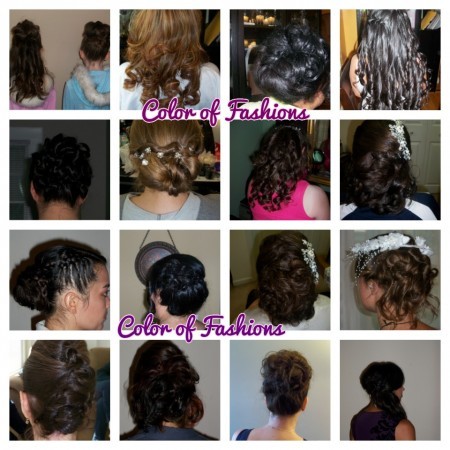 13/25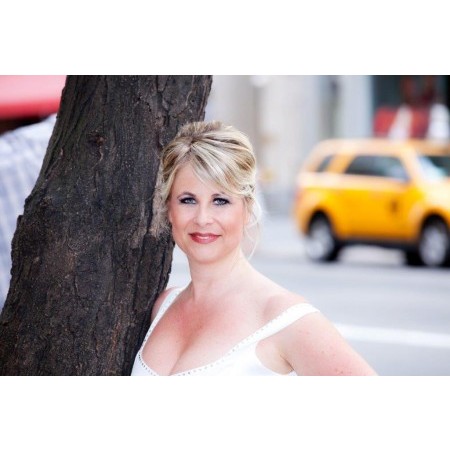 14/25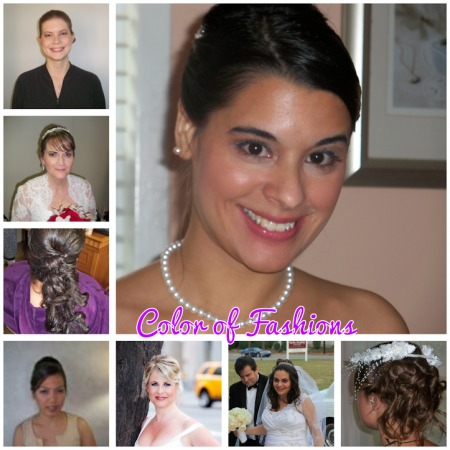 15/25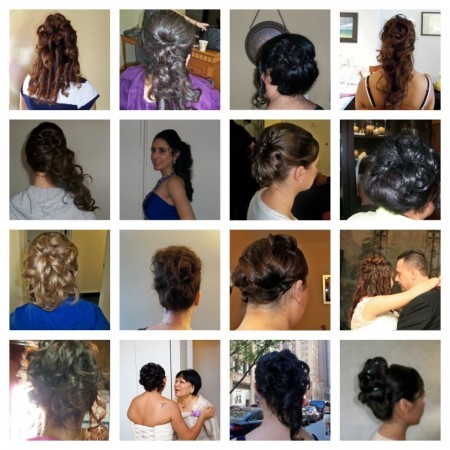 16/25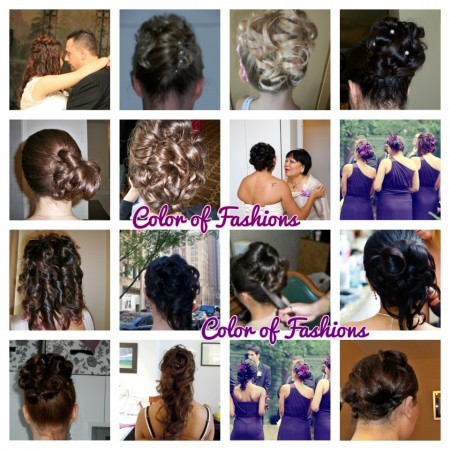 17/25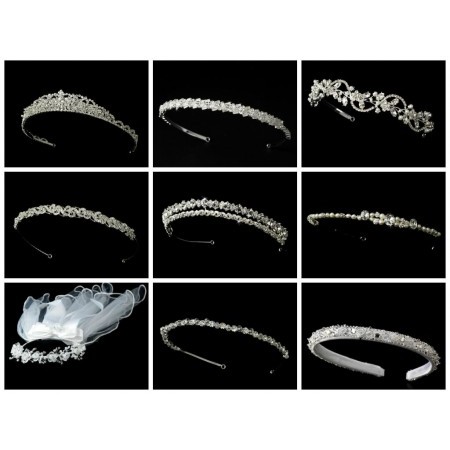 18/25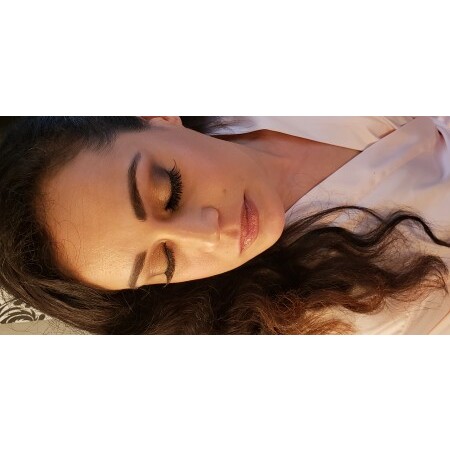 19/25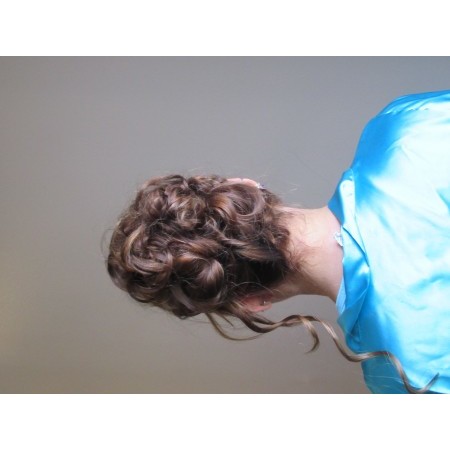 20/25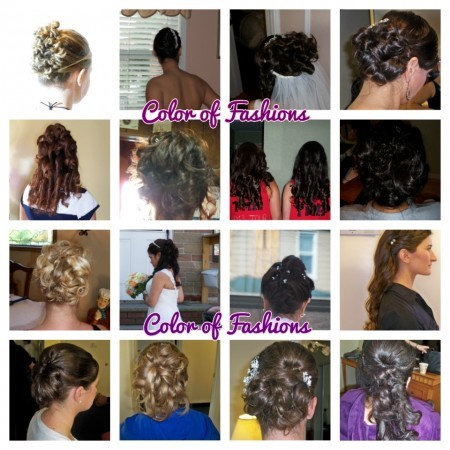 21/25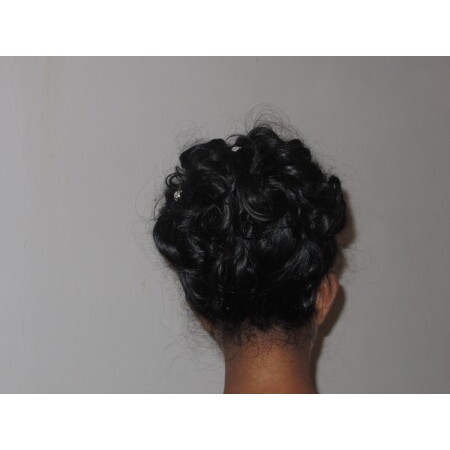 22/25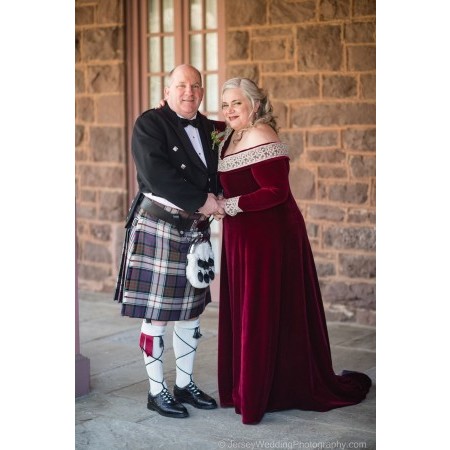 23/25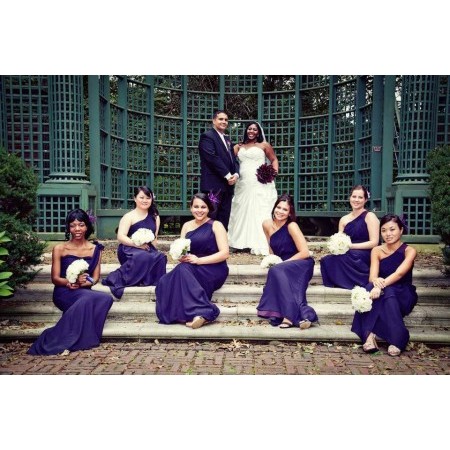 24/25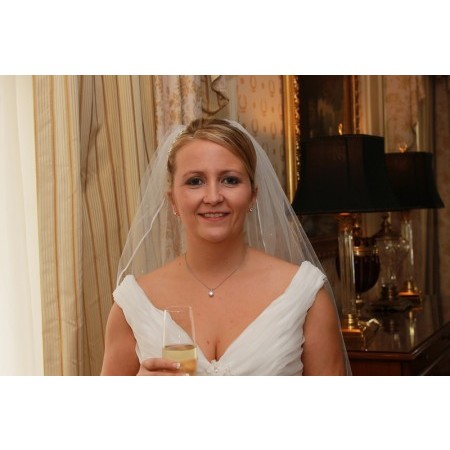 25/25
‹
›
"Olga and her assistant were amazing, very flexible and she enjoys doing her job and hair. She did my hair along with my bridal party hair for my wedding and I got so many compliments, I couldnt be happier with my decision to go with her."

Angelica
"Olga was very easy to work with, she was very responsive and knew what she was doing. I got many compliments throughout the day."

Sheela J
"Olga did a fabulous job with my hair along with the other ladies on my special day! I am very grateful to have found her and would recommend her to anyone! She is professional, creative, friendly, and she is FANTASTIC at what she does."

Katherine M
"Wow! Olga was hired for hair and makeup at my house for prom. She arrived early and did an AMAZING job for both hair and makeup -- and my daughter is picky! Absolutely beautiful! Will definitely be using Olga again for my next special occasion!"

Judith Kendal
"I have a very formal wedding I am attending today. Olga was a great find for a last minute needed appointment. She was quick to respond. She was on time and gave me everything I requested. She even gave me a small bag to touch up my lips throughout the day. I would use her services for future occasions."

Dawn Spina
"Olga is terrific. She did my 8 year old's hair for her 1st Holy Communion. I showed her a photo of what I wanted. The hairstyle she did was more elegant and prettier. She is a great person and you can tell she has a true passion for creating hairstyles. I have booked her for July and look forward to the hairstyle. Her rate is very reasonable for coming to your home. I recommend Olga without hesitation."

April CV
"Olga V. was absolutely amazing to work with for my wedding! She came to my place for three separate hair and makeup trials, but only charged me for one. She is not only kind and generous, but patient and knowledgeable too. She offers the best deals for brides on a budget. So I was able to treat my six bridesmaids to get their hair and makeup done. Olga and her assistant Sadika made all 7 of us look and feel amazing! I highly recommend Olga V. from Color of Fashions for weddings."

Laura
"I was a guests at a wedding and needed someone to do my makeup and hair and Olga definitely delivered. She was super friendly and extremely knowledgeable about makeup. She was helpful with giving me many different choices of how I wanted my hair and my makeup. Would 100% have her do my makeup in the future."

Cheryl Chan
"Great hair and makeup by Olga V for me (mother of the groom) and my mom. We have gotten many compliments and have Olga V to thank!"

Inna
"Olga came over to do my mother's makeup for a wedding she was attending. She was so friendly and sweet to talk to. Olga is very skilled in her work and my mother's hair and makeup came out beautifully! She is very responsive and professional, I definitely recommend her services!"

Samantha
"Saturday was my big day and Olga was awesome! She did my makeup and styled the hair of my bridal party. She is highly skilled but also receptive to suggestions. She made my bridal party and me look gorgeous! I highly recommend her!"

Valerie Linabury
"Olga is a true professional! From her very first email to after she was done, she was on top of her work. She made me look as well as feel beautiful for my nephew's wedding. I would not hesitate to call her again!"

Christine
"I wish I could give Olga 10 stars. She was so professional from the moment I emailed about an appointment. She was very responsive and very knowledgeable. She listens to what her clients want. As the mother of the bride for a day wedding she completed the look with her makeup application. I would highly recommend Olga. Her artistry was wonderful."

Cindy Burrowes
"Olga was amazing. She was so friendly. We talked and laughed like if we had known each other for years. The hair and makeup she did was absolutely what I wanted and I received so many compliments the whole night! Thank you so much for making me beautiful and I will def use Olga again!"

Monica
"Olga V. is the best!! Even before our appointment, she shared so many tips and recommendations via email. She is very professional and knows how to make the client happy and look pretty! She showed me how to do the makeup properly and offered free samples as well. I highly recommend her!"

Sweet M
"Olga was amazing! I had a wedding to go too and I needed my hair done and it was so last minute. But she could still fit me in she did exactly what I asked for, she was very prepared brought everything she needed. Also a big bonus, she came right to my hotel room! We chatted the whole time had such great conversations. She really is so easy to talk too. The next time I am in the area I will be getting in contact with her so she can do my hair for all of my events!"

Abigail Harvey
"I highly recommend Color of Fashions! Olga is a professional. For my trials, we tried three hairstyles & two makeup styles. I felt like a princess!"

Laura
"Olga came to my home for my wedding hairstyle. She did a wonderful job. I was so happy and received many compliments. I wanted my hair updo like a traditional Pakistani bride and I was a bit reluctant if she ever did that, but she gave me that traditional hairstyle. I am so happy, her behavior and professionalism were also remarkable. Thanks Olga."

Maria Lutfi
"Prefect wedding look! Olga was extremely accommodating and so amazing! I did a trial with her and was so happy with the results -- could not wait for the D day! She is wonderful to work with! She made me look and feel so gorgeous and helped me achieve my dream look. Made me look like a princess."

Rachael Alison Fernandes
"Great experience! Hair was beautiful and just how I wanted it, received many compliments. Was also super happy to have found Olga last minute since my other hair stylist cancelled on me 2 weeks before my wedding! Definitely highly recommend!"

Paulina
"Olga had just finished a wedding when I called her for availability. She came to my house. Luckily she lived closed by. She did my makeup, a smokey look, what I wanted. It came out amazing. She is a nice, sweet person. Everything turned out great. Thanks again."

Viktoria
"Olga came with her assistant and did makeup and hair on my mom's wedding and family of the wedding. They both came on time, early and finished everyone on time. Everyone was happy with the end result. Even my mom. She loved her hair the way Olga styled it. The family that got dolled up from Olga and her assistant were very happy with everything. I was happy I chose Olga to do my mom's wedding. She was so happy. Thank you for a wonderful job."

Irena H
"Olga came to do my hair and makeup for my 18th birthday and was also my graduation from high school. She did an amazing job. The makeup was great and my hair was what I wanted: wavy and curls. I got complimented the whole night of my party. Thank you so much for making me beautiful for my party. I will call you again for any future event. Thanks so much."

Jennifer Alvarez
"Olga traveled quite some distance to style my hair for my Saint Patrick's Day wedding. Not only was she sweet, kind and reasonably priced (even considering the distance she had to travel) but she also gave me a style that matched the essence of my inspirational photos. Olga can also come to you for a trial which I find extremely accommodating as well! Thank you OLGA!!"

Kathryn
"Olga was really sweet, personable and so easy to work with. She also made me feel so comfortable which is really important. You could tell from the moment you met her that she knew exactly what she was doing and that she loves her job. She was also very accommodating when it came to scheduling our trial. She really did an amazing job, I looked beautiful! I would highly recommend her to anyone."

Tyeshia Evans
"I first used Olga's services for my wedding. She styled my thick hair in no time and did amazing airbrush makeup using natural colors. For my baby shower, she did the same. Both days were rainy and windy and I was so thankful she travelled to my home with all of her gear. She also made me laugh during stressful moments. I highly recommend this vendor!"

Celine Lewis
"Olga was so great for my daughter's wedding. Olga worked through it all, very calm, very professional and very artistic, working in the special requests. The bride was EXTREMELY happy with her updo. As was everyone else. Olga is the go to Hair Stylist if you need one."

Donna M
"Olga was great! She was very helpful and responsive in the days leading up to the appointment!"

Holly H
"Both the makeup artist and hair stylist arrived early and ready to work, which to me is the one of the most important qualities. Enjoyed the makeup and hairstyles and they listened to our input. Would highly recommend."

Diana
"I needed someone to do my make up for my wedding. Olga was very professional and excellent at what she does. She makes you look so natural and beautiful. Most of all she asked me if I liked it. If you hire her to do your make up, you won't regret it."

Victoria Reid
"Olga was very professional, responsive, timely, and accommodating. Rates were reasonable and my bridal party and I were all happy with the job she and her friend did. The pictures are lovely. Thanks again!"

Eva
"Thank you so much for making me beautiful for my special day in July. I hired Olga to do my wedding for July 16 and she did an amazing job. I received many compliments from beginning to end. I enjoyed the whole transformation and Olga listened to everything that I wanted and kept me calm throughout the whole time. Her prices were reasonable and overall she is a great artist for both makeup and hair."

Donna Lapiera
"Olga was wonderful to work with. She came ahead of her time and finished my makeup and hair styling with ease. She is a great makeup artist but an even better hair stylist. I got lots of compliments for my hairstyle. I will definitely recommend her to anyone who is looking for a makeup/hair styling artist for any occasion."

Aditi
"Olga and her friend recently did my December wedding makeup and hair. They were both amazing! Olga did my hair and makeup and hair for all my bridesmaids. She was great throughout the whole process (she did my hair as well for my engagement photos)! It was great working with one person throughout my wedding planning and process! She was extremely professional and her prices are definitely affordable! We all got amazing comments from friends and family and I highly recommend her for any occasion!"

Sarah
"Olga and her assistant did an amazing job on all of us. Olga took care of me being the bride makeup and hair and her assistant did the bridesmaids makeup while Olga did everyone's hair. They are a good team and finished all of us with time to spare. They both listened to our concerns and what we wanted. We all received wonderful comments about beautiful we all looked. I want to thank Olga and her assistant for a job well done for my wedding. I want thank you so much for a great job."

Lily
"Hello Future Brides! Do not look any further for a hairstylist/makeup artist for your day! Olga and Ana from Color of Fashions are very skilled and talented professionals! I had them for my July 25th wedding. I had some changes with my look and my wedding party's looks - still pulled it off w/o hesitation. Olga is very good keeping in touch & making sure she has your look down pat. Their services go above and beyond. Their prices are fair and reasonable and a lot cheaper than some others."

Narissa
"The hair and makeup was outstanding! I love Olga and Ana what a great team. We were able to be ready and hour early for the photos and everyone loved my makeup and hair, so romantic and glamorous. I will use them again!"

Yudina
"I set a date for my engagement photos and was struggling with finding a hair/makeup artist that had great reviews and could accommodate me, given that I was having pictures done in a few weeks. Ana and Olga were so wonderful and were able to accommodate me and the new engagement shoot date. I chose to order my veil through them as well, and got a great selection to look through. I couldn't have been happier with the results and I got tons of compliments from friends, family and co workers!"

Sarah
"Olga did my mother's and my hair and make-up for my engagement party! She was prompt and friendly and had wonderful materials to work with. Thank you so much, Olga!"

Danielle
"Olga was amazing! She did both of my daughters' hair for their communion. She arrived before our scheduled time which we were thrilled about! When she came we gave her a print out of the hairstyles we wanted. She not only duplicated the pictures but made them look even better! She does great work and her prices are the best around. We were so happy we chose to use her for the girls' big day and will definitely be using her for all of our special occasions from now on."

Carolyn
"I only trust Olga with my makeup and hair! I had her do my makeup and hair for prom and I loved it! I got nothing but compliments and she did it exactly the way I wanted. She was so sweet and funny! I will never go to anyone else for my hair and makeup! I thank Olga for doing an amazing job and making the night perfect! Thank you for making me look beautiful for my prom!"

Stephanie D.
"Words can't begin to describe how happy I was with Olga & her assistant Ana! The day of my event, Olga went above and beyond by offering to help with my sister's hair & Ana helped with my sister's makeup. They also made very helpful & friendly suggestions with hairstyles depending on what look you are going for. We're all extremely satisfied with our looks We got a ton of compliments! Olga's also sells beautiful accessories. We will definitely be using Color of Fashions in the future."

Narissa
"I'm so happy that Olga did my daughter's hair for prom. It came out spectacular and just how my daughter wanted it. Olga did a marvelous job and was very professional. I will call her again for future events. Thank you so much."

Ivonne
"Olga has made me look absolutely wonderful 60th look (hair & the makeup). She's very responsible, accurate and a very nice lady. I thank her so much. I was a real star at the party."

Ksenia
"Thank you so much for making me and my bridal party of 4 beautiful for my wedding. Color of Fashions came on time and started to work immediately on me (the bride) and her assistant worked on one of my bridesmaids. We were all finished earlier than expected and were very happy with the end result. I received many compliments throughout the night. Thank you so much for a job well done."

Rosa
"She's very good. Great prices. Very nice attitude. She works alone so give enough time it was worth it. She did my hair and make up and she has great ideas. My make up was beautiful. My husband was speechless. I don't normally wear make up and she did a great job. Felt very light and didn't irritate my face. I have sensitive skin. She also did my 14 yr old daughter's hair and make-up. She looked like a model. Definitely recommend!"

Valerie
"Working with Olga was amazing! I had previously gotten my hair colored by a different stylist and the end result was horrible! Thank god Olga fixed it! She did an amazing job and now my hair is the color I want it to be. I absolutely recommend Olga. She is just the best at anything she does!"

Anna
"Olga was absolutely amazing. She listened to everything we had to say, and made myself and my bridal party look fantastic for the big day. She was always available when we had questions or comments. We will use her again in a heartbeat."

Jessica
"I thank you so much for the wonderful hairstyle for my aunt's wedding. I got many compliments. Thank you so much!"

Zena
"Everything was amazing for my wedding. The way I looked was very beautiful. Olga did an amazing job on my hair and makeup. My mom even looked beautiful. She is a very nice person and as an artist, she's amazing at what she does. I even ordered a head piece from her that she sells. Her accessories are beautiful. I want to say thank you so much for making my special day wonderful in making me look very beautiful."

Cindy
"I am so happy that I chose Olga to do my wedding. My three bridesmaids and myself got many compliments. I looked so pretty and very happy. She was professional and on time. Day of trial she gave me ideas for hair. I was glad she did 3 styles so I could decide. Her prices are reasonable and affordable. Thank you very much for your good work on makeup and hair. You are a great artist and stylist."

Ann
"I had Olga for my October 27, 2012 wedding for makeup and hair. I had her services for two of my bridesmaids. Everything was great and she finished everyone in time. I booked her on the spot day of the trial. Her prices are reasonable and she can work with you. She is a great artist and makes you feel comfortable. I would recommend Olga to any bride."

Barbara
Add Your Review of Color of Fashions

Color of Fashions
Woodside, NY

Diana & Eduardo
Stanfordville, NY

Teresa & Chris
Fairfield, CT

Gina & William
Massapequa, NY

Leonore & Ira
Mount Pocono, PA

Maddie & Connor
Allenwood, NJ

Angela & Jesse
Poughkeepsie, NY

Alana & Scott
Lansdale, PA

Alana & Scott
Ambler, PA

Angel & Edward
Morrisville, PA

Daniela & Matthew
Riverhead, NY

Anthony & Cynthia
Asbury Park, NJ

Deborah & Robert
Jamaica, NY

Adam & Erica
Stirling, NJ

Danielle & Nick
Beach Haven, NJ

Alicia & Eliezer
Bridgeport, CT

Yadira & Leonardo
Jersey City, NJ

Darrah & Ray
Astoria, NY

Katlyn & Mattia
New York, NY

Juan & Veronica
Long Island City, NY

Suzanne & Carlos
Smithtown, NY

Desirae & Valenzuela
Bensalem, PA

Janaye & Joshua
Wappingers Falls, NY

Marlene & Freedgy
Franklin Square, NY

Meredith & Dennis
West Orange, NJ

Sharon & Sherwen
Orange, NJ

Marion & Ronald
Lindenhurst, NY

Olga & Gino
Howard Beach, NY

Lauren & Phil
Syosset, NY

Millie & Xavier
Paterson, NJ

Madelin & Juan
Paterson, NJ

Nicole & Michael
Staten Island, NY

Natasha & Raneck
Spring Valley, NY

Milena & Jon
Woodbridge, NJ

Laura & Geoffrey
Flushing, NY
"Color of Fashions is affiliated with bdellium tools. Order your makeup brushes and some of their new things they have - lip crayons: wedfolio.com/oceZY6."
"Color of Fashions is selling accessories for your special day. Tiaras, headbands, flower girl baskets& headpieces, & sweet 15/16 headpieces. wedfolio.com/zercL1."