I travel ALL of Florida, and beyond! Don't trust your once-in-a-lifetime moments, to a once-in-awhile photographer! 2 Photographers are included in most Wedding Collections, beginning with "My Stunning Collection" series. I offer gorgeous Wedding Collections to fit just about ANY BUDGET...! Let's chat about my free Digital Wedding Album, that you can share with all your family and friends! I'm happy to send you an example, from one of my weddings! Email me, or, call, or, even carrier pigeon!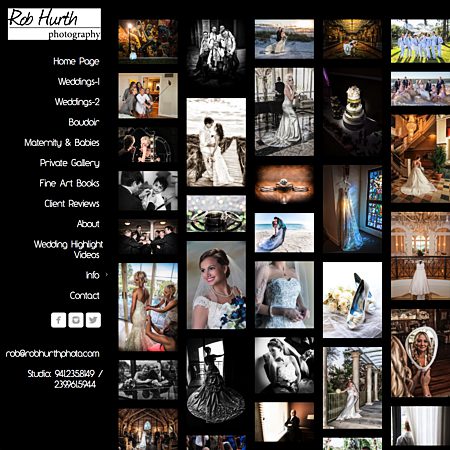 1/25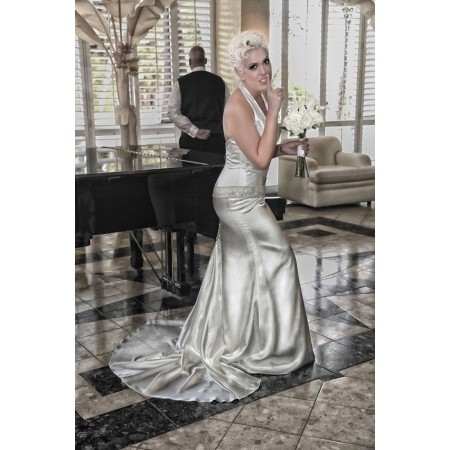 2/25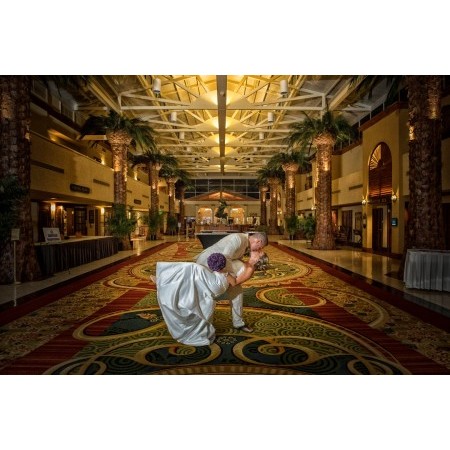 3/25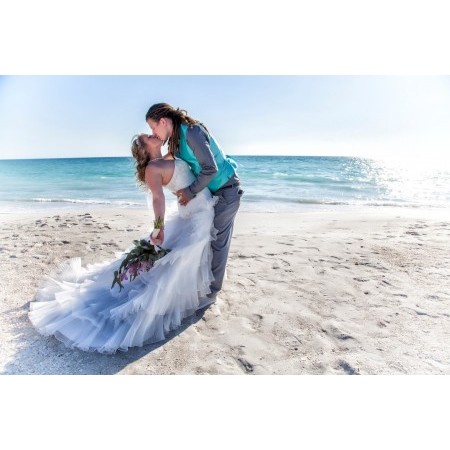 4/25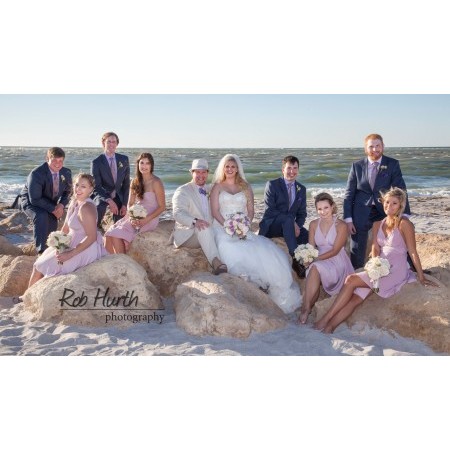 5/25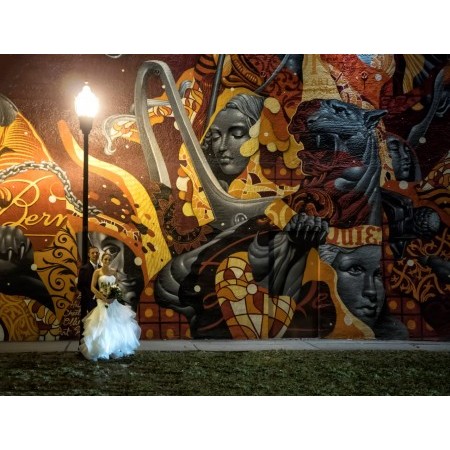 6/25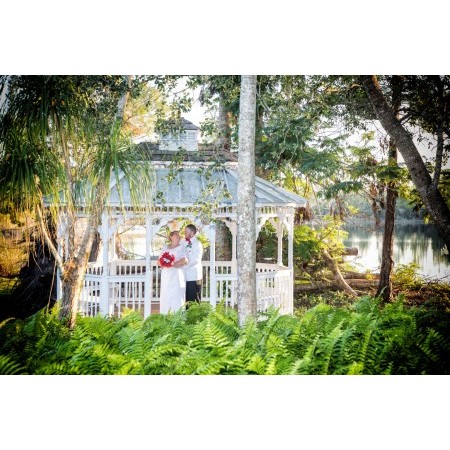 7/25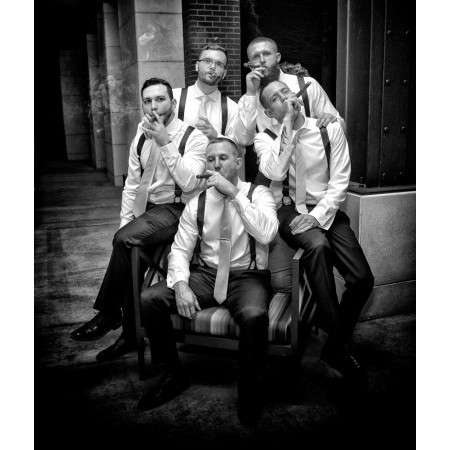 8/25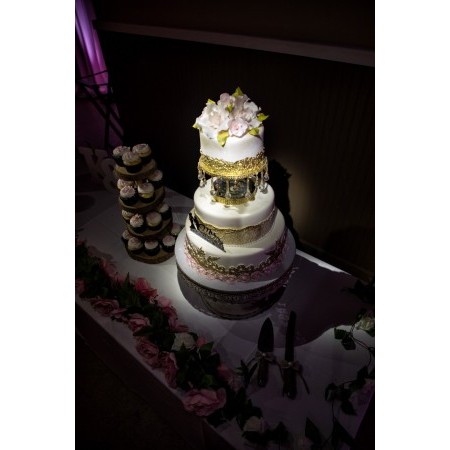 9/25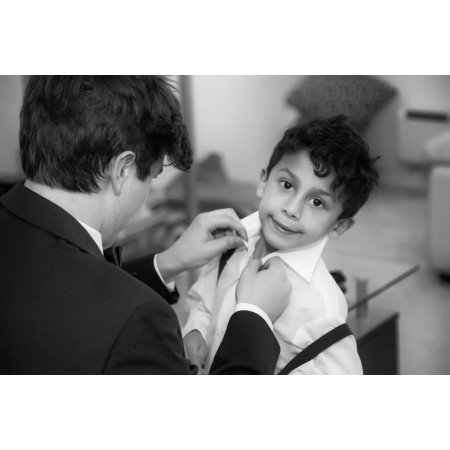 10/25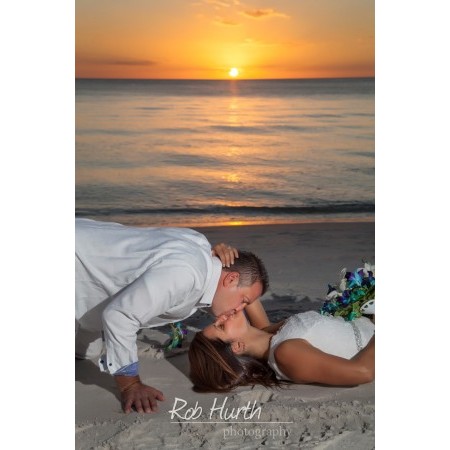 11/25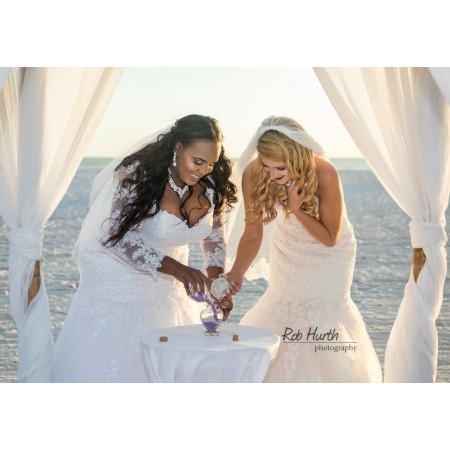 12/25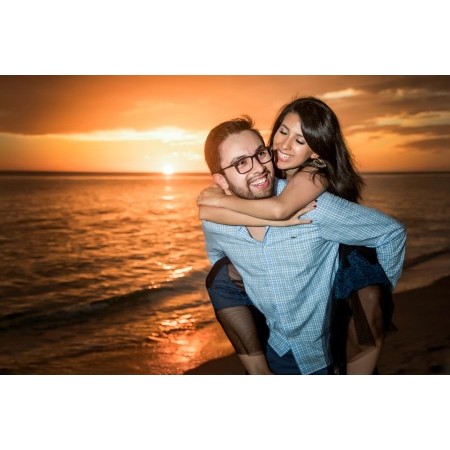 13/25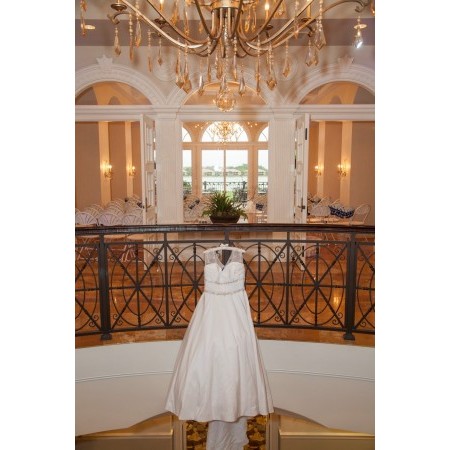 14/25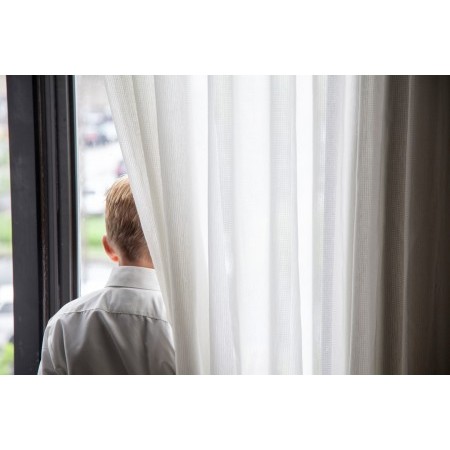 15/25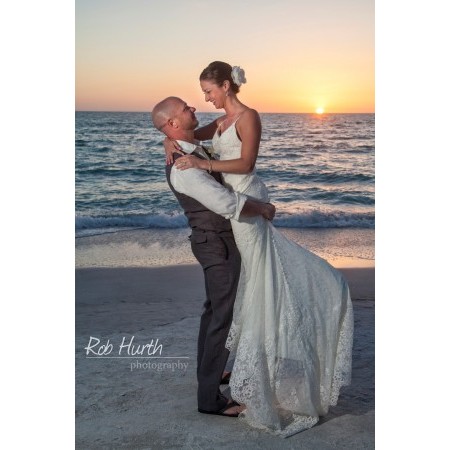 16/25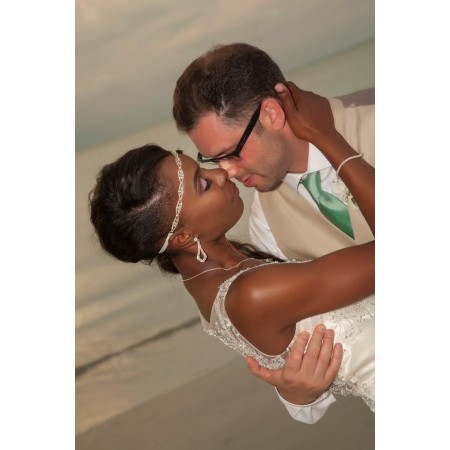 17/25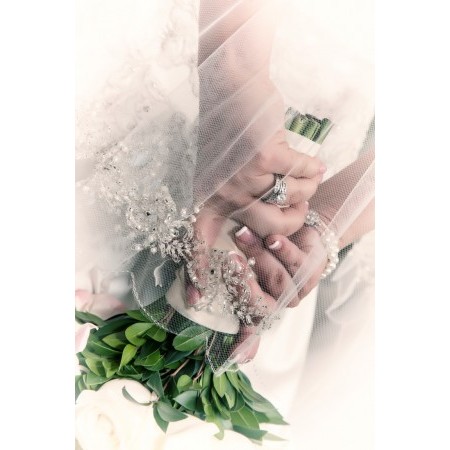 18/25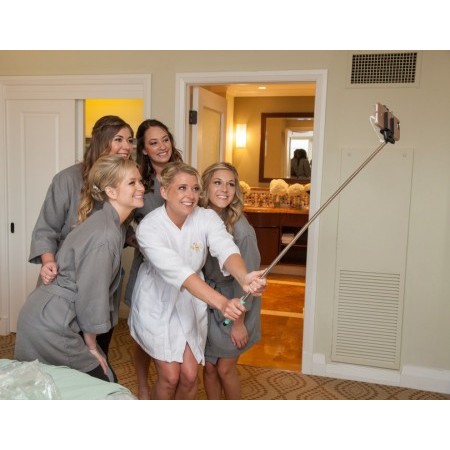 19/25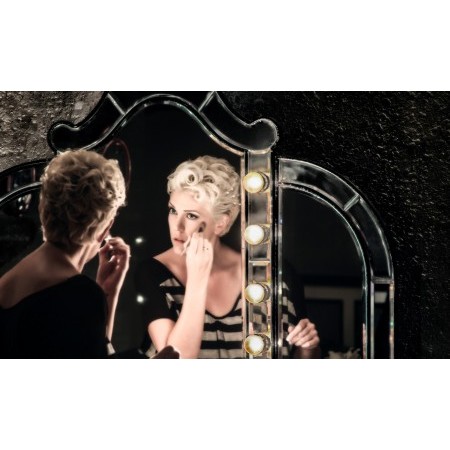 20/25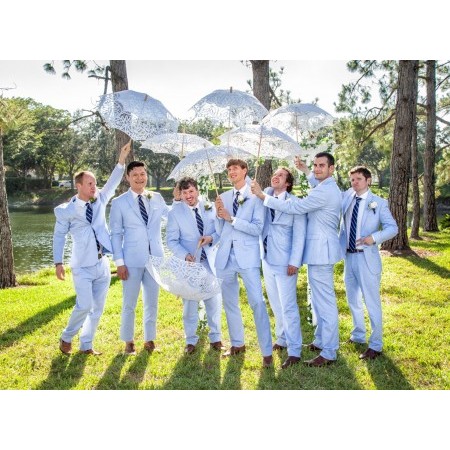 21/25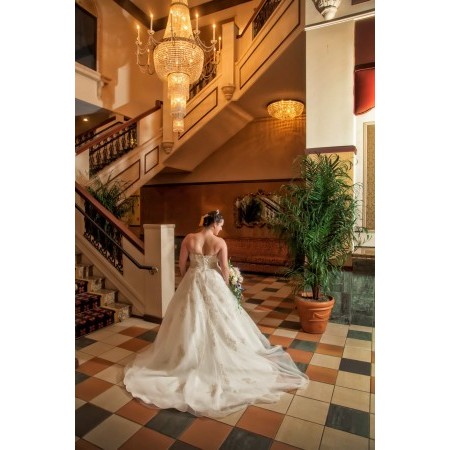 22/25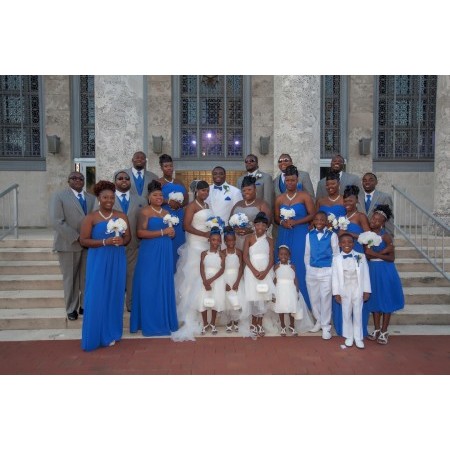 23/25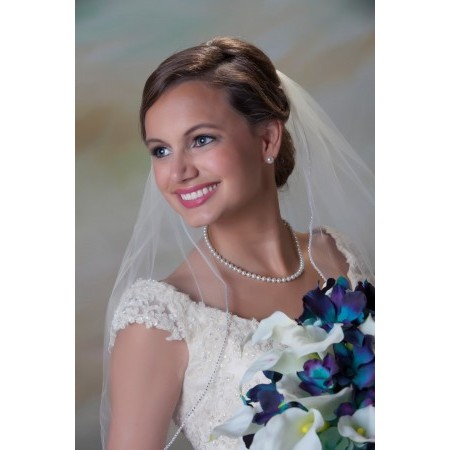 24/25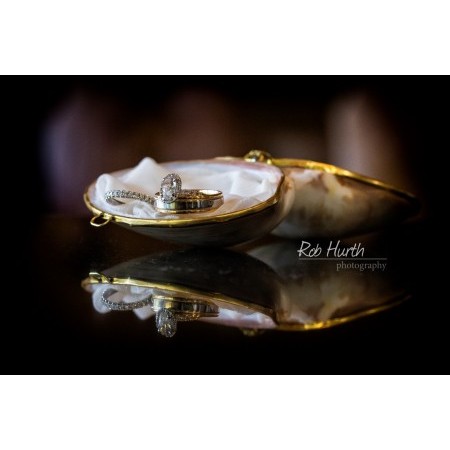 25/25
‹
›
"When I found Rob Hurth in our area I checked out all the references and I was amazed how much praise he received. Today I can only add my own. Rob and Danielle were fantastic and more importantly, the pictures were outstanding. Lighting, staging and grouping of people were wonderful, and the candid shots were a lot of fun. Thank you for making our day even more beautiful."

Dagmar Firth
"Unbelievably professional and had a great photo shoot! My wife and I could not be happier!"

Michael Smith
"Rob and Danielle were honestly a dream come true. They are professionals with years of experience and it shows. They captured every moment of our big day so beautifully."

Shauna Howard
"Rob and Danielle were great to have at our wedding. They took care of every detail and were able to answer any questions we had. Our pictures came out great and we will definitely use them again for future events!"

Robert V
"Rob is a great photographer and a really nice guy. We met in April and he did an amazing photo shoot for our engagement photos. We can't wait to see what he does at the wedding. We have had some scheduling issues with dates and venues and Rob has been so great and flexible to work with, we are excited for April 2018!"

Jeff and Trillby Carlin
"I booked Rob spur of the moment and I am so thankful he was available! The pictures he took and the assistance he offered during the day was priceless! He is a top tier professional!! I would hire him again without hesitation!"

Jennifer Dilbeck
"They were wonderful from the first call. Very thorough, very professional. The thing we admire most is that they Love what they do and it shows in their work. Their ability to spot a special moment, a look, and capture it in an instant. Their response time and punctuality is excellent. We were extremely happy with our choice and will use them again anytime."

Rick Cintron
"The wedding photographs came out beautifully. The photographers were very helpful with me throughout the ceremony and reception with making sure everything was perfect. Would definitely recommend!"

Cindy Dean
"Rob's creativity and artistic flair delighted us. He captured the emotions and beauty of our wedding day and the love between family members as we celebrated together. His price was an exceptional value and he was true to his word. The people who view our photos are impressed by his works of art. We would definitely use him again."

Charlotte Smith
"Rob and his team were awesome on my wedding day. My pictures are absolutely beautiful and I could not have been more happy with his professionalism."

Heather Cameron
"Rob and his staff were so amazing, and continue to be, as they help us through photo edits and album compilation! They were a joy to get to know in the months preceding, share our day with and continue with afterwards! The pictures they provided are more than I thought I would get! The quality is beautiful and their skills to take exquisite photos are incomparable! If I lived in the area, I would be continuing to work with them!"

Rachael G.
"Rob is excellent to work with! He is very professional, reliable, personable, and produces great quality photos. He arrived early, stayed late, and got great pictures of everything we wanted. He is very well organized and responded to all of our phone calls and emails promptly. He provides an excellent quality of service and photography at a very reasonable rate. Rob did a wonderful job for us."

Renee G.
"Rob and Danielle were fantastic! So friendly and professional. Our highlight video was perfect and the photos captured many special moments! Highly recommend!"

Madeline Parent
"Our experience with Rob was fantastic. He always answered all of our questions quickly. Our photos are beautiful. We were very pleased with everything he did for us and he was very professional and captured all of the moments of our special day. We highly recommend Rob for any event."

Joseph & Lynne Spilotro
"Rob Hurth Photography was amazing! They captured every detail of our wedding and then some! Our pictures are just breathtaking and they captured so much emotion! The highlight video is absolutely beautiful. I cry every time I watch it! I can't thank you enough. Thank you again!"

Nicole Seiler
"Rob was a pure delight from beginning to end! Rob and Danielle did not miss a beat. From the time they showed up, to the time they left, they never stopped photographing! They were both so great, doing sunset pictures and they captured every moment you could possibly dream of. I was overwhelmed with the video... it exceeded everything I thought it would be. But the pictures, the pictures blew us away! You both captured our special day, so we have memories for a lifetime!"

Tammy Paquet
"Rob & Danielle were a pleasure to work with and their final product was spectacular! I would recommend them to all friends and family looking for a professional, experienced photographer."

Kelly Reimer
"We were so pleased with the work Rob Hurth Photography did at our daughter's wedding. They were easy to contact, listened to our requests, and made sure to capture the special moments we wanted. They were extremely professional and friendly. The photographs are beautiful, with many very creative compositions. I would highly recommend them to anyone."

PJ Grant
"Rob Hurth Photography did a wonderful job photographing my wedding. They were easy to work with and well-priced and flexible."

Heidi Velasquez
"Rob Hurth Photography did an amazing job with the photography for my Navy retirement ceremony. The photographer and his assistant were prompt, professional and had an eye for detail. We are very pleased with the quality and composition of all the photos. We would highly recommend Rob Hurth, this talented photographer for anyone's big life events!"

Peter Haynes
Add Your Review of Rob Hurth Photography

Jackie & Ron
Sarasota, FL

Stephanie & Zeak
North Fort Myers, FL

Chaselyn & Shawn
Venice, FL

Helen & Ken
North Fort Myers, FL

Jessica & Eli
Saint Petersburg, FL

Heather & Kaleb
Captiva, FL

Dawn & Lara
Fort Myers, FL

Brittany & Cody
North Fort Myers, FL

Julie & Scott
Fort Myers, FL

Meredith & Joshua
Bradenton, FL

Robert & Michelle
Tampa, FL

Kayla & Bob
Saint Petersburg, FL

Fernando & Michell
Saint Petersburg, FL

Brittney & Michele
Saint Petersburg, FL
Send Message to Rob Hurth Photography