1/25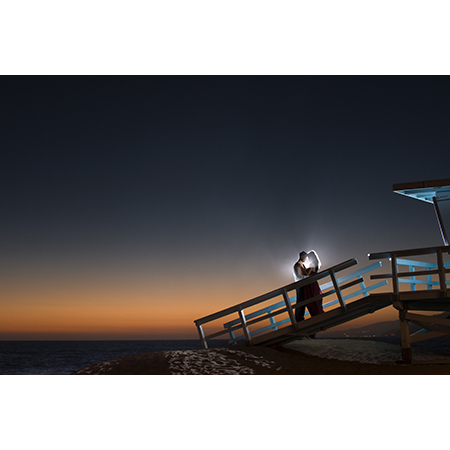 2/25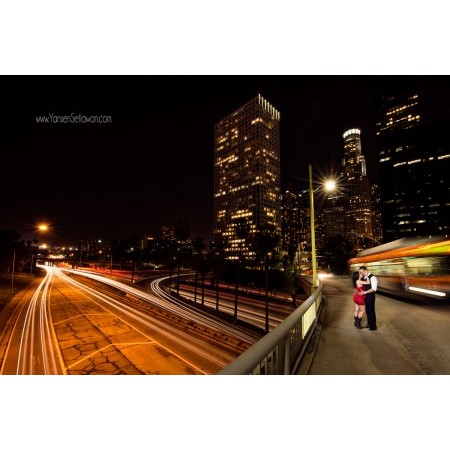 3/25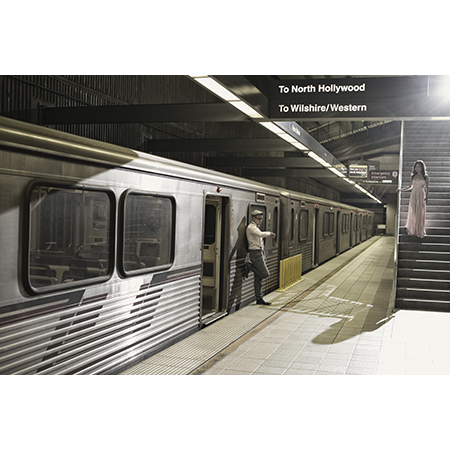 4/25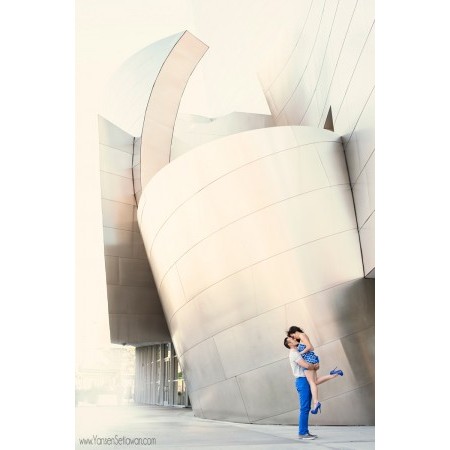 5/25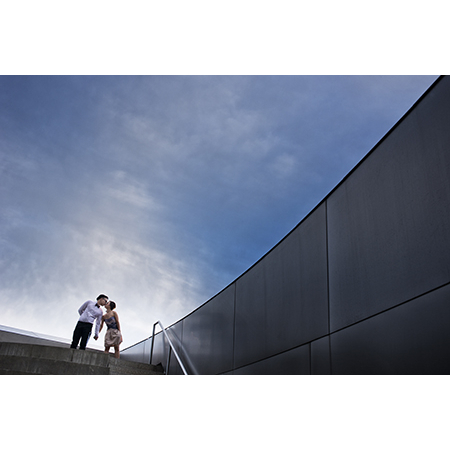 6/25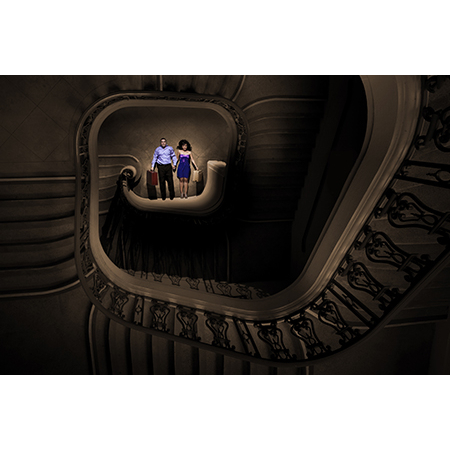 7/25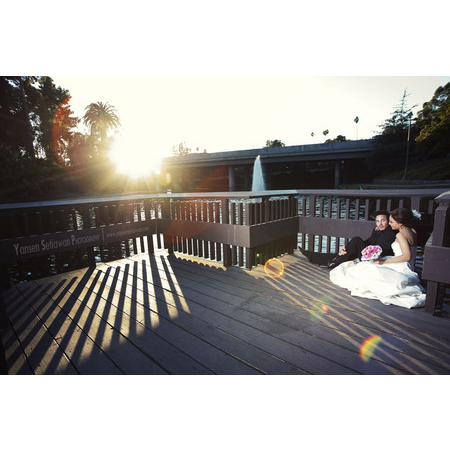 8/25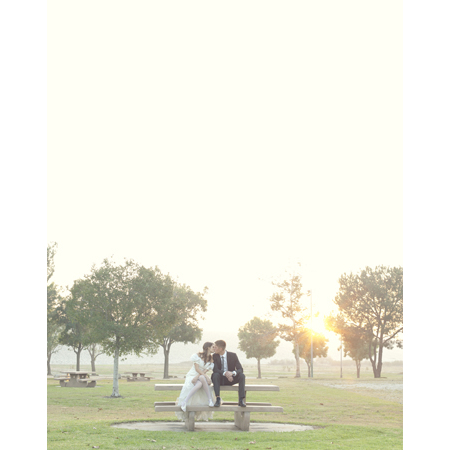 9/25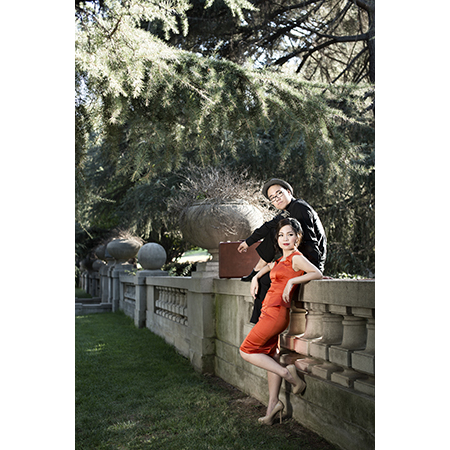 10/25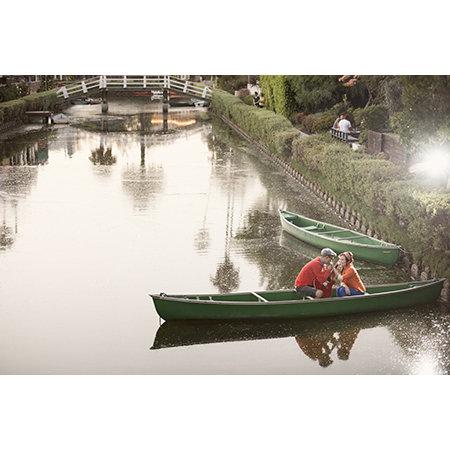 11/25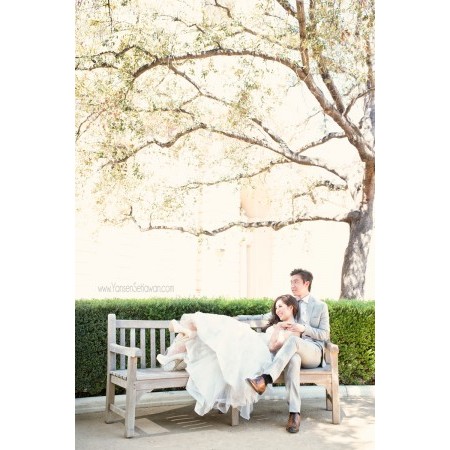 12/25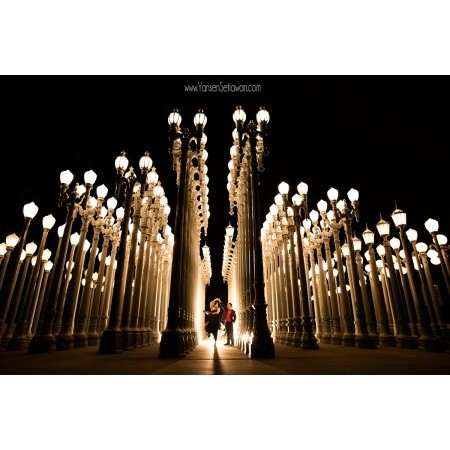 13/25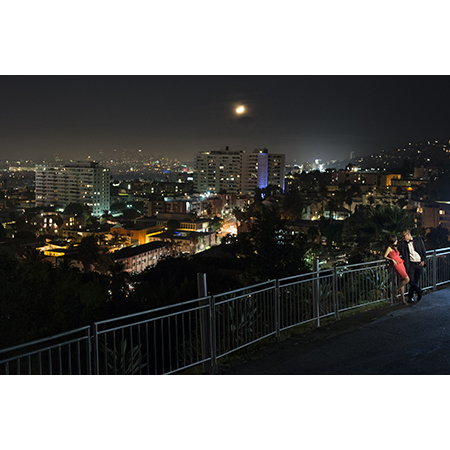 14/25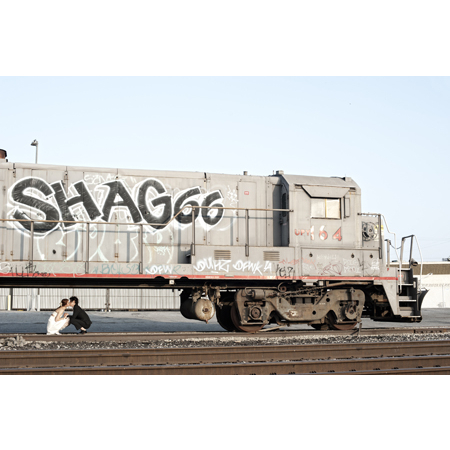 15/25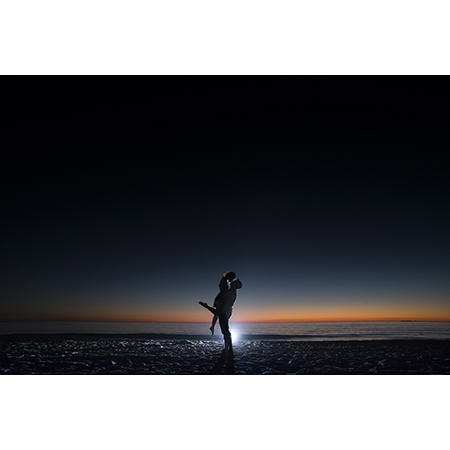 16/25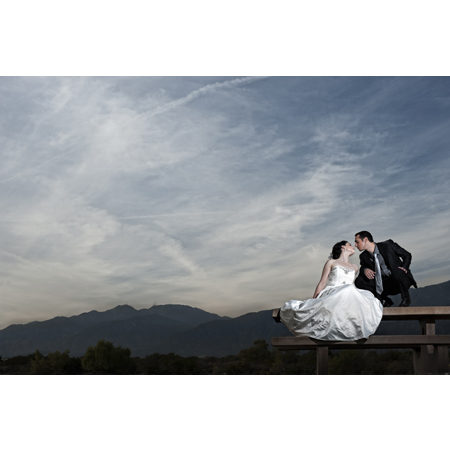 17/25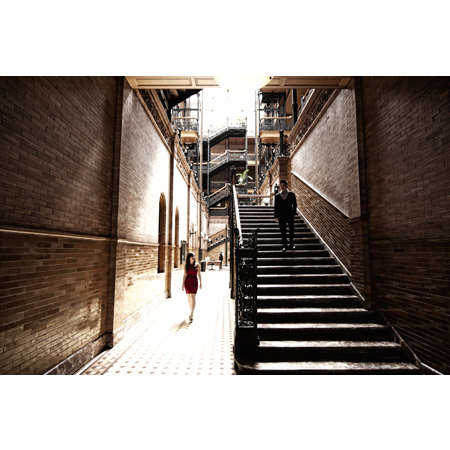 18/25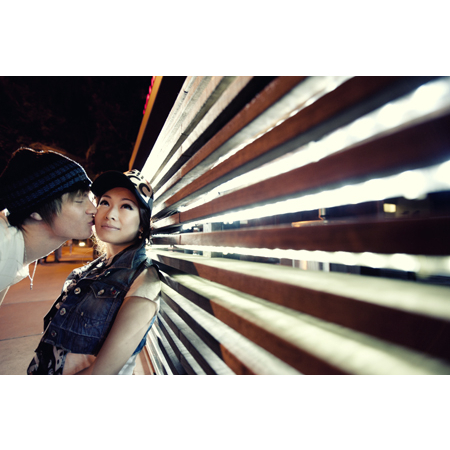 19/25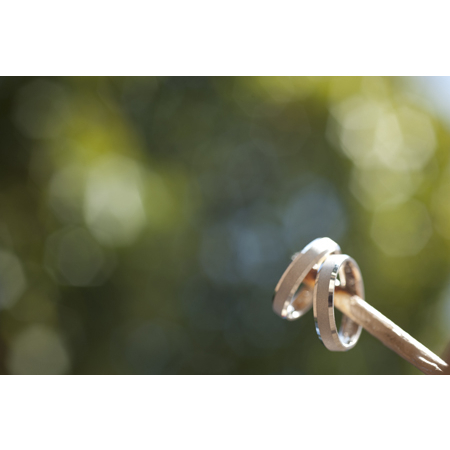 20/25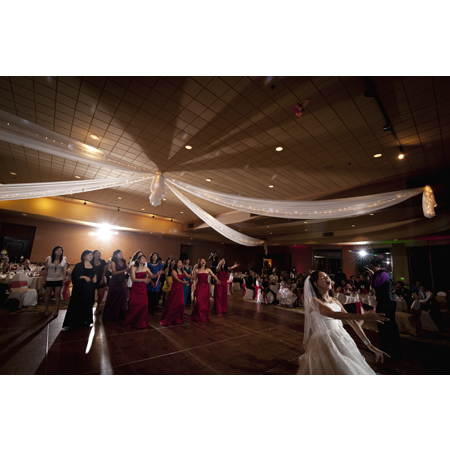 21/25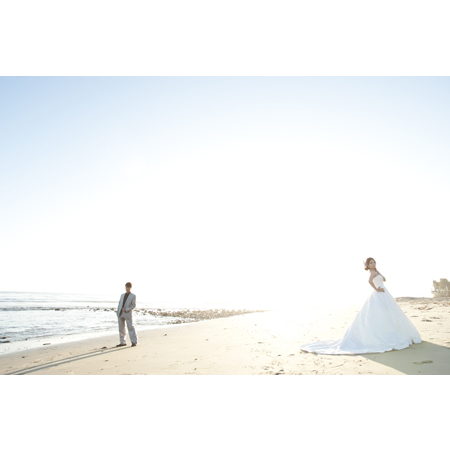 22/25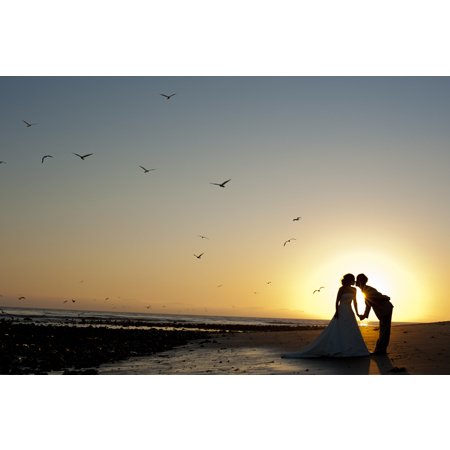 23/25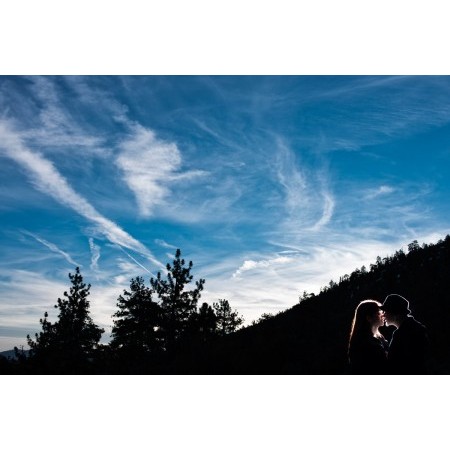 24/25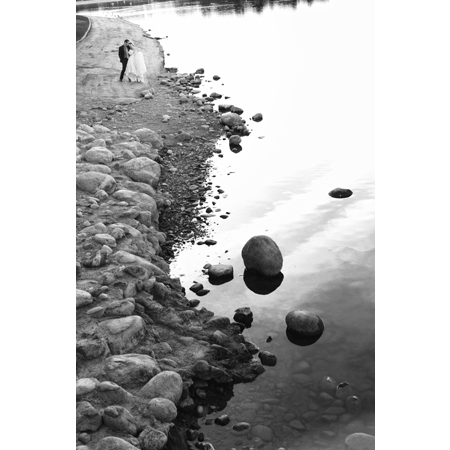 25/25
‹
›
"HE IS THE REAL DEAL! He is your friendly, neighborhood Photographer! I'd definitely recommend him!"

Joshua Situmorang
"Fun and talented Photographer, highly recommended!"

Dina
"Professionally-taken pictures by the pro in his field. Couldn't ask for more."

Janice
"Great photographer, every pictures are stunning & beautiful, a true professional."

AJ
"These couples are having fun in their photos.. You can really see the photographer capture their personalities in their photos which expresses their true happiness. Many times it is difficult to achieve a level of comfort to photographers, especially for weddings-- but it looks like the photographer is able to bring that out to the subjects."

Wendy Liu
"Simply Ah-may-zing."

Milanda
"Cool photograph... keep do this kool..."

zwietsy
"Excellent work!"

Quentin Thompson
"Excellent work! The results are all awesome."

Thomas Frenddy
"A really awesome person and an excellent photographer."

Yollie :)
"Amazing talent. He captures more than pictures. Emotions and the very moment are things you'd like to see years down the road. Yansen will give you that!"

Adel Tan
"Yansen or dede (his nick name), is one of the most amazing photographer in the inland empire, LA area.. if you are looking for a creativity, unique, and hard work, yansen would be highly recommended.. it has been proven by his ratings and comments from his customer. GO YANSEN PHOTOGRAPHY."

Gideon Suhartono
"He's a talented photographer and hardworking guy.. I highly recommend him."

Dewi Puspita
"Highly recommend."

Julia Halim
"His number one.."

Toman Pasaribu
"Great photographer!"

Murni Lubis
"Highly recommended."

andre
"Most amazing work ever. Highly recommended."

Ronald
"He's the best. Family photo shooting time doesn't feel like a burden. We talk, we jokes, we play and laugh, all the great photo moment, nothing gets uncaptured."

Susengno Sutijo
"Excellent photography skills/Easy to deal with, Highly RECOMMEND~."

Richard Shen
"Great technique, great skills, great price."

BP
"Yansen is a creative, fantastic photographer. He captures not just beautiful shots with perfect compositions and background, he also captures the personality of the people. He brings fun to the photo shoot! In short, he makes you look good."

Tania Gunadi
"Yansen is one of the best and talented photographer we've ever known. Not only his skills and result was fantastic, he is also a very fun person to work with. Highly recommended to everyone who need a reliable photographer."

Salmon & Lanny
"Yansen Setiawan, One of the best photographers, Amazing skills, Amazing photo ideas and Great personality as well, * I definitely recommend him! *."

Toar lumingkewas
"Super Duper Result... he's awesome! He did an excellent job in my friend's wedding. I'm a singer and also an entertainer, we worked 2 gether in this wedding..I highly recommended him in every event, He's d BEST.. Thank you DEDE.."

Linda Tumboimbela
"I was impressed with his work and past projects. He is professional, punctual and understands the importance of special moments and how to capture them."

Elvin Wei
"Awesome photographer. You wont regret, highly recommended."

Della
"Very talented, innovative, very professional, highly recommended!"

Justin Yu
"Awesome picture time with my whole family! He made it fun and not boring at all even with my two kids! Great taste in his shots to capture the greatest moment."

Mike Chrisdion
"He is the Best!"

Debs
"Best photographer with best eye views Best shoots, fun photographer to get along with Amazing shoots with amazing looks! 5 STAR! MY FAV. PHOTOGRAPHER I EVER WORKED WITH!"

HollyWood
"Yansen has great eyes."

Wayan sam
"Best Photographer! Enough said! Can't get any better than this!"

Kevin Louganis
"The talented one!"

Amron-Paul Yuwono
"Very talented, innovative, after all friendly price, highly recommended."

Jaffray Paul
"I love the pictures!"

Peter
"Great pictures, always have enjoyed viewing Yansen's Pictures. It always brings life back to the events depicted in the pictures. Thank you for the time you put in."

Hans S
"I took family picture with Yansen a couple weeks ago. He's very professional and detailed oriented with his work but on the other hand, he's very funny and personable. Yansen creates such a fun photo session that you never feel awkward, even if it is your first time meeting him. Also, he can collaborate with themes or any creative idea that we have, that translate into very satisfying results.Highly recommended! Keep doing the great job, Yansen."

JaBe
"Very great photographer. Not only do his photos come out amazing, you won't realize how much time has passed because of all the fun you're having. You definitely won't feel awkward modeling for him. He is very committed to work and won't pressure you for time. For great pictures, I definitely recommend him!"

Michelle O
"Worked with Yansen before on a non-wedding shoot and asked for him again for my parent's anniversary album. Wonderful pictures with balance of angles, themes and concept. You would not regret working with him on your customized shoot as he tailors it all to your needs."

Mindy Tjang
"Love all of his photos! He enjoys what he's doing, therefore he produces amazing and gorgeous photos."

Jessica
"I did a shoot with Yansen, and I must say, he is a great and fun photographer! He engages with you and makes you feel comfortable with shooting some random poses. He knows exactly what will work with you and how to make you look better than you actually do! If you are looking for a beautiful photography and a FUN experience, I highly recommend Yansen!"

Olivia Michelle
"Great photographer, great quality of pictures, easy to work with, strongly recommend him."

Greg Kuk
"Amazing! I'll be sure to call him up for my wedding!"

Christina
"Awesome photographer! Many of my friends utilized his service for weddings or other events. Pleasant personality, great results, highly dependable; definitely recommended."

Dion Kurniadi
"Very talented and great photography! Yansen does some of the best work I've seen and a great person to work with. Would definitely recommend him."

Elias C Perez
"Photography is superb! Great to work with and amazing eye for turning a shot into a piece of art. I would definitely recommend him."

Monty
"Beautiful pictures. Nuff said."

A. S.
"LOVE YOUR PICS! Definitely have to take pics with you soon! Miss LA already!"

Mari
"Dede Yansen is definitely a photographer that everyone should go to. He has a great talent, always catch a great shot. Good job bro! He is a friend of mine! Success!"

Veronica Handayani
"A great person with a great photography skill."

Julia Halim
"Awesome photographer.. I recommend Yansen as your photographer! A++++."

ivan
"One of The best Professional photographers!"

Chindra Christian
"Amazing photos! highly recommended!"

Michelle
"Amazing photo ideas. Great personality as well."

Josh
"Grew up with this guy, since teenagers he is always into photography. Now he is a pro. Took family pictures with him and outcome is really really good. Highly recommended."

nio gunawan
"Amazing Photographer ever! There is no one like Yansen. He have a great idea for my pre-wedding and wedding pictures. his pictures are so gorgeous. Thank you for gave me great pictures."

Sthela Parsono
"I love his beautiful work, He gives his whole heart into his photography. It is truly amazing and he has extraordinary talent! He has a wonderful personality and never fails to give you the absolute best. Definitely recommend for any special events."

Gabby Then
"These are some pretty awesome pictures. God has truly blessed you with the talent of photography."

Stephanie Tjandra
"Amazing skills! Great quality pictures, and the results are nicely done. One of the best photographers I've encountered. A very friendly guy, yet professional. Satisfaction guaranteed!"

Stephanie
"His work is splendid and awesome. Highly recommend him..."

Benny
"No word can say about Yansen. He is the one of the photographer who I ever met that will do everything you want. He did my engagement picture with difference location without being tired. He also did my pre-wedding and wedding picture of me and my husband. The other thing that I like about him..he is so funny and patience guy. he never calculate of time. He has so much free times for us. That is make us feel comfortable spent time with him. Still a lot word in mine,.. bottom line..He is the BEST!"

Nora Susiana
"Yansen is an amazing and talented photographer. He has an amazing eye for angles and captures some of the most amazing and breath taking pictures I have seen. He is super sweet to work with and he makes everything so comfortable. I highly recommend him."

natasha grewal
"First met dede at the nisei week celebrations in little Tokyo in 2010. Awesome photographer. Thanks for everything dede!"

jun osumi
"Excellent work! The results are all awesome. Definitely recommended for any events..."

Christopher Johana
"I have to say that Yansen is one of the most extraordinary photographer that I've worked with! He has the most amazing attitude and his personality is over the roof! He just know where and what time is best to take the perfect picture! I love his work and it was a pleasure working with him! I would highly recommended him anytime anywhere to anyone who needs a great and professional Photographer like Yansen."

Valerie Rodriguez
"Amazing photographer! The final product looks amazing. Definitely recommend him!"

Josiah
"Yansen is one of the most talented photographers that I ever met, he took our pre-wed and wedding pictures in 2010... He was able to capture our best moments during our wedding day.. Thank you so much Yansen.. We highly recommend him for your special day.."

Anthony
"One of the most amazing, talented and nicest photographer I've met. Yansen/Dede has a unique artistic eye that can capture a moment that last a life time. He is creative and unique in his own ways. I have the pleasure of working with Dede on several occasions and each time he never fail to deliver one of a kind master piece. Thank you Dede you are the best!"

Damayanti Krysti
"I enjoy working with Yansen, he is an excellent photographer. Very patient and willing to help. He has a beautiful attitude. He was the first person who help me in my path of modeling. I appreciate his creativity and interesting work. I highly recommend Yansen."

Paola Loera
"It was such a pleasure working With Yansen Setiawan, He was such an amazing and professional photographer with a great attitude, He knew exactly what he wanted out of the photo shoot, which made everything so much easier, I highly recommend him to anyone who is looking for an experienced photographer with great outcome. For great picture he will be my #1 choice..."

Vahe
"Excellent photography skills, fabulous results and very impressive. Definitely recommend!"

Natalia Chandra
Add Your Review of Yansen Setiawan Photography
Yansen Setiawan Photography
San Gabriel, CA

Erica & Milton
Pomona, CA

Maria & Matthew
Riverside, CA

Cynthia & Jerry
Union City, CA

Liz & Miguel
Santa Ana, CA

Heather & Christopher
Palmdale, CA

Karla & George
Apple Valley, CA

Jennifer & Cody
El Segundo, CA

Sarah & David
Las Vegas, NV

Nicole & Oscar
Thousand Oaks, CA

Karina & John
El Centro, CA

Jenny & Jimmy
Los Angeles, CA

Ashley & Jason
Temecula, CA

Shelly & Nick
Los Angeles, CA

Susan & Richard
Fontana, CA

Claudia & Chris
Riverside, CA

Shannon & Felipe
Laguna Beach, CA

Maria & Jerry
Monterey Park, CA

Joseph & Lana
Lancaster, CA

Chrissy & Kenneth
Montebello, CA

Kathryn & Derran
Bakersfield, CA

Katie & Giovanni
Agoura Hills, CA

Valerie & Michael
San Diego, CA

Leticia & Brett
Rancho Cucamonga, CA

Kimberly & Raymond
Bakersfield, CA

Nia & Ricky
Las Vegas, NV

Brittany & James
Riverside, CA

Cristi & Alan
Camarillo, CA

Brittannie & Clarence
Lancaster, CA

Ashley & Victor
Hemet, CA

Laticia & Matthew
San Diego, CA

Kate & Chad
Wasco, CA

Lisa & Juan
Santa Ana, CA

Dana & Timothy
Glendale, CA

Constance & Renee
Rialto, CA

Cindy & Eric
Cerritos, CA

Regina & Richard
Camp Pendleton, CA

Judith & Martin
Van Nuys, CA

Suzanne & james
Norfolk, VA

Courtney & Timothy
Vancouver, WA

Emily & Michael
Lake Forest, CA

Olivia & John
Dover, DE

Rebecca & Corey
Cartersville, GA

Christine & Joseph
Mexico, NY

Chloe & Brian
Hobart, OK

Patricia & Gary
Cleveland, TN

Stephanie & J.T.
Bridgewater, MA

Edith & Michael
Fort Worth, TX

Orianna & Travis
Great Falls, MT

Ezekial & Ammye
Spring Valley, CA

Tiffany & Brian
Santa Barbara, CA

Autumn & Terry
Forest City, PA

Mary & Mark
Fenton, MO

Jessie & Chris
Las Vegas, NV

Amy & Cody
Craig, CO

Kristin & Skyler
Carpinteria, CA

Jennifer & Robert
Isleton, CA

Sam & Aida
Westlake Village, CA

Anna & Miguel
Reston, VA

Ashley & Ivan
Hesperia, CA

Sandra & Timothy
Walnut, MS

Priscilla & Jason
Mira Loma, CA

Ashley & Daniel
Godfrey, IL

Roxanne & Greg
Sorrento, FL

Jeanne & Abigail
Hazel Green, AL

Victoria & Luis
Hemet, CA

Stacy & Teddy
Camby, IN

Jennifer & Jonathan
Jefferson, NC

Kandi & Adam
Rockwood, PA

Anaiza & Martin
South Gate, CA

Tracy & Frank
New York, NY

Taylor & Paolo
Pensacola, FL

Kendall & Levi
Florence, TX

Leigh & Christian
New Castle, IN

Cristy & Jonathan
Bakersfield, CA

Christina & CJ
Santa Barbara, CA

Amy & John
Franklinville, NJ

Lenore & Brendan
Carmichael, CA

Lisa & Eric
Murrieta, CA

Alexandra & Alfredo
Indio, CA

Anna & Jeff
Erie, PA

Tammie & Mark
Morro Bay, CA

Lauren & Gabriel
Lubbock, TX

Pricilla & Cody
Oxnard, CA

Vanea & Travis
Chicago, IL

Terry & Kay
Muncie, IN

Jenelle & Bret
Portville, NY

Susan & Armando
Carlsbad, CA

Hannah & Leaora
Las Vegas, NV

Jordan & David
Port Arthur, TX

Marquita & Dominique
Baton Rouge, LA

Laura & Rob
Los Angeles, CA

Debbie & Stacey
Lake Alfred, FL

Anna & Kevin
Big Bear Lake, CA

Kim & John
Mount Airy, MD

Jessica & Bryan
Titusville, FL

Christina & Ryan
Kilauea, HI

Raquel & Anthony
El Cajon, CA

Magie & Nestor
Santa Ana, CA

Marilou & Malou
Las Vegas, NV

Cora & Robert
Hudson Falls, NY

Kayla & Dashawn
Los Angeles, CA

Carissa & Malcolm
Marina del Rey, CA

Yva & Brian
Miami, FL

Linda & David
Elm Grove, LA

Dawn & Chris
Simi Valley, CA

Darlene & Ernest
Hyattsville, MD

Zuri & Justin
Escondido, CA

Jaylenna & Branden
Dayton, OH

Lisa & Jose
Waipahu, HI

Baylee & Robert
Bakersfield, CA

Susan & Martin
Sonoma, CA

Ruby & Casey
West Monroe, LA

Tennisha & Jessie
Oxford, MS

Taylor & Nathan
Mabelvale, AR

Patricia & Jim
Pinellas Park, FL

Summer & Dustyn
Oro Grande, CA

Michelle & Dennis
San Jose, CA

Kristen & Stella
Las Vegas, NV

Briana & Jose
San Antonio, TX

Cindy & Jack
Hampton, IA

Sasha & Ryan
Philadelphia, PA

Sharon & Jesse
Saegertown, PA

Kerri & William
Mechanicsburg, PA

Angela & Tim
Olive Hill, KY

Sherrye & Brett
Valley Falls, KS

Nicole & Josh
Waterville, ME

Laura & Hector
Lawrence, MA

Kylie & Jacob
Marion, OH

Jen & Rob
San Pedro, CA

Christina & Roger
Bella Vista, AR

Jackie & Ross
South Padre Island, TX

Francis & Tammy
Cannon Beach, OR

Kendra & Stephen
Riverside, CA

Kimberlee & Philip
Palm Bay, FL

Nicole & Cameron
Garden Grove, CA

Michael & Tiffany
Glendale, AZ

Jessica & Trevor
Falls City, NE

Lindsay & Joshua
Las Vegas, NV

Myra & Lonnie
San Miguel, CA

Maryanne & Jeremie
La Jolla, CA

Lynnett & Dustin
Tawas City, MI

Linda & Jonathan
Denver, CO

Shonda & William
Redmond, OR

Sarah & Jessie
Denham Springs, LA

Livia & Mark
Redwood City, CA

Amanda & Keith
Port Arthur, TX

Lanna & Connie
Chehalis, WA

Diane & Timothy
Cedar City, UT

Erin & Roberto
Oklahoma City, OK

Ginger & Gabriel
Sedona, AZ

Christian & Charles
Texas City, TX

Denise & Janes
Mastic, NY

Alexis & Andrew
Marietta, PA

Mariah & Clinton
Fort Irwin, CA

Benitta & Joseph
Mineral Ridge, OH

Arlene & Christopher
Riverside, CA

Shaniece & James
Marina, CA

Jo-anna & Anthony
Brooklyn, NY

Talisha & Gregory
Wilson, LA

Bridget & Thomas
Chicago, IL

Laura & Daniel
Charlottesville, VA

Dawn & Scot
Laughlin, NV

Nicole & Brett
Sanford, ME

Leigh & Rod
Half Moon Bay, CA

Maria & Luigi
Kapolei, HI

Melissa & Raquel
Levittown, NY

Yvonne & John
Woodstock, VT

Tamara & Robert
Clovis, CA

Heather & Lee
Richmond, CA

Erin & Anthony
Hazlehurst, GA

Ivy & Michael
West Covina, CA

Viettayvonne & Jimmy
Addison, TX

Kimberly & Micheal
Lake Charles, LA

Suzannah & Jeff
Indianapolis, IN

Tiffany & Dustin
Taft, CA

Justin & Joni
Portland, OR

Shena & Jeremy
Rancho Cucamonga, CA

Melissa & Gary
Newport, OR

Kayla & Russel
Groton, CT

Georgia & Michael
Baton Rouge, LA

Loyd & Marilyn
Elk Grove, CA

Ravan & Charles
Alexandria, LA

Brittany & Jos
Warwick, RI

Dianna & Jacob
Southaven, MS

Janet & Mark
Meridian, ID

Kristina & Jonathan
Wolcott, NY

Sheryl & Jason
Amelia, OH

Carmen & Philip
Flanders, NJ

Jenny & Roberto
Phoenix, AZ

Tamara & Milton
Austell, GA

Arazada & Quentin
Atlanta, GA

Steven & Crystal
Casa Grande, AZ

Jaquelyn & Marco
Mission, TX

Kelly & Matt
Corpus Christi, TX

Jo & Glenn
Moreno Valley, CA

Lindsay & Robert
Edmond, OK

Ginger & Eric
Springdale, UT

Deborah & James
Daly City, CA

Karen & Norman
Kailua Kona, HI

Kate & Teddy
Las Vegas, NV

Racieda & Joseph
Indio, CA

Tina & Dane
Sarasota, FL

Anita & Jeffrey
Daytona Beach, FL

Melissa & Joseph
Stockton, CA

Katie & David
Mesquite, NV

Steve & London
San Francisco, CA

Nina & Darrell
Garden Grove, CA

Roe & Rose
Miami, FL

Marie & Richard
Atlantic City, NJ

Bonnie & Gary
Indio, CA

Candin & Dax
Las Vegas, NV

Ramona & Marchello
Dania, FL

Nick & Brianne
San Clemente, CA

Amy & Alfred
Fontana, CA

Maggie & Michael
Palm Beach, FL

Jennifer & Travis
Newport, RI

Danielle & Michael
Spring, TX

Michael & Elizabeth
Santa Ana, CA

Jeannette & Josh
San Pedro, CA

Christine & Jason
Wailuku, HI

Joseph & Jacki
Waianae, HI

Lynn & Craig
Santa Monica, CA

Talisa & Oscar
North Augusta, SC

Elizabeth & Wesley
Purcellville, VA

Chandra & Wayne
Augusta, GA

Gabrielle & Michael
El Segundo, CA

Alice & Damon
Apple Valley, CA

Brandi & Christopher
Waimanalo, HI

Niyoni & Randy
Chino Hills, CA

Danielle & Andrew
Edinburgh, IN

Kylie & Michael
Coram, NY

Nicole & Robert
Oxnard, CA

Janie & Julie
Brooklyn, NY

Michelle & Raynaldo
Oceanside, CA

Isidro & Lizette
San Francisco, CA

Erin & Justin
Tyler, TX

Corrianne & Michael
Camarillo, CA

Sylvia & Leo
Orange, CA

Chelsea & Antonio
San Diego, CA

Shannon & John
Livermore, CA

Adriana & Jason
Montebello, CA

Jackie & Jeremias
Fullerton, CA

Michelle & Zack
Honolulu, HI

Christine & Alex
South Lyon, MI

Kimberly & Freddie
Las Vegas, NV

Dierdre & Dion
La Canada Flintridge, CA

Bobbie & Daniel
North Platte, NE

Shannon & Terrence
Belleville, IL

Carolina & Gersain
Reseda, CA

Bobbi & Randy
Des Moines, IA

Sandy & Nam
Orlando, FL

Heidi & Steve
Palm Desert, CA

Jennifer & Steve
Naples, FL

Roberto & Sarah
Las Vegas, NV

Yvette & Nathan
Austin, TX

Jasmina & Robert
New York, NY

Clementina & Marcos
Shafter, CA

Yvette & Reg
Woodbridge, VA

Heather & Gregg
Pompano Beach, FL

Connie & Keith
San Mateo, CA

Wendy & Michael
Boxborough, MA

Cybele & Chadwick
Laguna Beach, CA

Nicole & Byron
Chino Hills, CA

Elizabeth & Curtis
Kihei, HI

Elias & Clarisa
Santa Ana, CA

Melissa & Devin
Anaheim, CA

Kendel & Joshua
Hagerman, ID

Nadine & Mark
Schenectady, NY

Alyssa & Ryan
Long Beach, WA

Renee & Steve
Warrenton, NC

Kari & Brian
Saint Clair Shores, MI

Cheryl & Delbert
Belton, MO

Melinda & Robert
Mount Pleasant, SC

Tracy & Will
Crestwood, KY

Emmy & James
Midway, KY

Samantha & Ryan
New Orleans, LA

Linda & Glenn
Palm Coast, FL

Natosha & Brian
Allendale, MI

Sharelle & Jordan
New Haven, CT

Amanda & Ben
Simi Valley, CA

Mardia & Josef
Los Angeles, CA

Corissa & Zachary
Murrieta, CA

Cortney & Coty
Louisville, KY

Joseph & Sandra
Van Nuys, CA

Rachael & Matt
Juneau, AK

MJ & Mark
New York, NY

Sandy & Rigo
Fontana, CA

Jessica & Anthony
Saint Petersburg, FL

Mike & Jessica
Diamond Bar, CA

Stacy & Richard
Philadelphia, PA

Rong & Yun
Redmond, WA

Eyvet & Michael
Glendale, CA

Julia & Raul
Bard, CA

Samantha & Otto
Buena Park, CA

Jennifer & Fred
Port Angeles, WA

Jana & Rene
Friendswood, TX

Marcee & Alex
Portland, OR

Michele & Mike
Gettysburg, PA

Desiree & Lorenzo
Houston, TX

Ashley & Donald
Horseheads, NY

Candice & Sherman
Compton, CA

Beth & Bryan
Beaumont, CA

Pumulo & Leighton
San Diego, CA

Dennisha & Jacob
Hemet, CA

Sharon & Devon
Salt Lake City, UT

Cari & Tanner
Sacramento, CA

Lauren & Robbie
Jamestown, NC

Denise & Jack
Reno, NV

Charlotte & James
Waipahu, HI

Nancy & Eddie
Palm Desert, CA

Amanda & Albert
Carson, CA

Teresa & Kenneth
Monterey, CA

Katharina & Bryant
Claysburg, PA

Donna & Philip
Las Vegas, NV

Chezz & Diana
San Diego, CA

Mai & Paul
Livermore, CA

Thuc & Charles
San Diego, CA

Maria & Elyas
San Ramon, CA

Rebecca & Lawrence
Jacksonville, FL

Mandi & Brian
West Point, NY

Linsey & Randy
Canton, MS

Meghan & Shawn
Fairhaven, MA

Corinne & Andrew
Cincinnati, OH

Nicole & Coty
Seymour, TN

Miriam & Deven
Rosemead, CA

Rebeca & Mariana
Orange, CA

Nguyen & Robert
San Diego, CA

Marcella & Derek
Madison, WI

Cassie & Rick
Key Largo, FL

Shawnna & Dalice
Marysville, WA

Dani & Justin
San Antonio, TX

Makayla & Nathan
Grants Pass, OR

Jennie & Matt
Reading, PA

Linda & Terry
Donalsonville, GA

Brittany & Justin
Las Vegas, NV

Xun & Wei
Detroit, MI

Kirstan & Cody
Muskegon, MI

Veronica & Frank
Fillmore, CA

Rona & Leo
Fairfax Station, VA

Savannah & Ronald
Las Vegas, NV

Nick & Katlyn
Orchard Park, NY

Sakina & William
Chicago, IL

Linda & Dan
Boise, ID

Amber & Adrian
Hartland, WI

Janice & Johnathan
Brooklyn, NY

Amanda & Michael
Mesa, AZ

Krystle & Timothy
San Pedro, CA

Tiffany & Marvin
Tuscaloosa, AL

Yuvette & Anthony
Phoenix, AZ

Kayla & Gregory
Kissimmee, FL

Stacy & Leif
Camdenton, MO

Marian & Richard
Poplar, MT

Allison & Mike
Boone, IA

Kelly & Jose
Walnut Creek, CA

Carolyn & Ben
Akron, OH

Sarah & Ryne
Rensselaer, IN

Leroy & Selma
Las Vegas, NV

Amy & Manuel
Hanford, CA

Michaela & Edward
El Cajon, CA

Marina & Carlos
Las Vegas, NV

Jenna & Brandon
Las Vegas, NV

Roxsan & Kevin
Dekalb, IL

James & Sandy
Sun City, CA

Victoria & Aaron
San Pablo, CA

Victoria & Victor
Fond du Lac, WI

Ashley & Robert
Carmel, CA

Kimberly & Trey
Honolulu, HI

Lori & Travis
Newport Coast, CA

Sara & Jason
Pomona, CA

Michelle & Derek
Mount Wolf, PA

Jeremy & Edith
New York, NY

Heather & Jeremy
Lafayette, OR

Lakina & Tyriek
Danville, VA

Kari & Erik
La Verne, CA

Melinda & Joshua
Houston, PA

Colleen & Edward
San Francisco, CA

Kenya & Brian
Bakersfield, CA

Tracy & Stephen
Las Vegas, NV

Kasey & Matt
Miamisburg, OH

Cassandra & Justin
Hemet, CA

Kimberlee & Joshua
Earlsboro, OK

Candace & Matthew
Olympia, WA

Alaeddin & Marina
Louisville, KY

Stephanie & Mesay
Canyon Country, CA

Stacee & Adam
Binghamton, NY

Julie & Nathan
Covington, LA

Daniela & Brad
Portland, OR

Bryanna & Kyle
Clemmons, NC

Amanda & Ryan
Fishers, IN

Danita & Leroy
Inglewood, CA

Noelle & Jim
North Eastham, MA

Michelle & Dusty
Kingsbury, TX

Sherry & Francesca
Mc Henry, MD

Morgan & Joshua
Marshalltown, IA

Jessica & Jason
Billings, MT

Anna & AJ
New York, NY

Sabrina & Joshua
Louisville, KY

Heather & Jeremy
Anna Maria, FL

Samantha & James
Orange, CA

Tiffany & Erick
Yucaipa, CA

Jacquari & Jason
Hawthorne, CA

Amber & Thomas
Raymond, WA

Miriam & Christopher
Buena Park, CA

Liz & Juan
Santa Ana, CA

Cheyenne & Michael
Apache Junction, AZ

Lyndsey & Anthony
Bakersfield, CA

Jamie & Phil
Buffalo, NY

Diana & Alec
Skagway, AK

Heather & Charles
Poway, CA

Maylene & Dustin
Shasta Lake, CA

Megan & Skyler
Saint Louis, MO

Dakota & Tyler
Haughton, LA

Samantha & Robert
Puyallup, WA

Christina & CJ
Lagrange, OH

Tataiyna & Lee
Kissimmee, FL

Santa & Thomas
Palmdale, CA

Megan & Michael
Riverside, CA

Coty & Matthew
Upland, CA

Sharon & Michael
Spokane, WA

Patricia & John
Riverside, CA

Diana & John
Hoquiam, WA

Andrea & Edward
Lake Providence, LA

Lana & Alvaro
Fontana, CA

Indica & Rafael
Glendale, CA

Karina & Miguel
Long Beach, CA

Stephanie & Josh
Zion, IL

Meghan & John
Doylestown, PA

Morgan & Donaven
Saint Albans, WV

Michelle & Tawnee
Belfast, ME

Kindra & Christopher
Canyon, TX

Jessica & Carlos
Moses Lake, WA

Raelynn & Brian
Phoenix, AZ

Joseph & Brandi
Salt Lake City, UT

Michelle & Mark
Lake Havasu City, AZ

Kimberly & Philip
Marcus Hook, PA

Karen & Justin
Ogdensburg, NY

Kristina & Brian
Virginia Beach, VA

Amber & Dale
Austin, IN

Kristin & Chadwick
Minneapolis, MN

Alison & Tim
Miramar Beach, FL

Tammy & Timothy
Pismo Beach, CA

Akimie & Brandon
Marrero, LA

Trish & Jake
Las Vegas, NV

Cassandra & Shaun
North Las Vegas, NV

Lotus & Tony
Las Vegas, NV

Jennifer & James
Lawrenceburg, KY

Nicole & TJ
Whitewater, WI

Mindy & Richard
King, NC

Kerianne & Robert
Chandler, AZ

Melynda & Augusto
Burlington, IA

Tina & Ed
Akron, OH

Yuliana & Leonel
Angleton, TX

Sarah & Dustin
Georgetown, TX

Brittany & Christian
Riverside, CA

Mark & Renee
Santa Maria, CA

Jennifer & Eric
Longview, TX

Holly & BJ
Newport Beach, CA

Sonnia & William
Surprise, AZ

Celeste & Jason
Lacey, WA

Patricia & Todd
Rochester, NY

Stefanie & Cameron
Newport News, VA

Sarah & Daniel
Beaver Falls, PA

Robert & Rebecca
York, PA

Steve & Lynn
Beaver Falls, PA

Shamira & Tracy
Ferndale, MI

Linnea & Michael
Plantsville, CT

Cherynnia & Martin
Troutdale, OR

Jamie & Jereme
Amarillo, TX

Alicia & Lawrence
Aylett, VA

Annette & Steve
Portland, OR

Megan & Jeremy
Danville, CA

Corie & Travis
Saint Petersburg, FL

Stephanie & Amir
Mineola, NY

Daniela & Joel
South Padre Island, TX

Alicia & Andre
Fresno, CA

Lee & Luisa
Templeton, CA

Catie & Jerry
Surprise, AZ

Jessica & Allen
Cheney, WA

Katie & Doug
Geneva, IN

Mercedes & Trent
Westport, CA

Stephanie & Colin
Willmar, MN

Valaree & Vinnie
Ceres, CA

Kathryn & Sam
Green Bay, WI

Melody & John
Las Vegas, NV

Dianna & Daniel
Hoopa, CA

Johnetta & Matthew
Las Vegas, NV

Vanessa & Josh
Henderson, NV

Laura & Anthony
Riverside, CA

Jessica & Tony
Oklahoma City, OK

Jessica & Jose
Santa Maria, CA

Lydia & Aramiz
Hesperia, CA

Victoria & Jordan
Bakersfield, CA

Lateesha & Scott
Las Vegas, NV

Marisa & Tom
Anderson, CA

Keandra & Deousha
Pensacola, FL

Latara & Dwayne
New Iberia, LA

Johanna & Jose
Desert Hot Springs, CA

Cynthia & Nicholas
Lady Lake, FL

Shelby & Carlos
Littlerock, CA

Tiffani & Gwanell
Hammond, IN

Shantal & Edward
Albuquerque, NM

Diane & George
Jersey City, NJ

Nicole & John
Lorain, OH

Carolyn & Deker
Upper Marlboro, MD

Walter & Cindy
Poway, CA

Kristine & Charles
Arcadia, CA

Kristen & Brad
Temecula, CA

Astrid & Hector
Moorpark, CA

Alex & Jerry
Nashville, TN

Kevin & McKensey
Indianapolis, IN

Jasmine & Carnell
Wilmington, CA

Sandra & Jason
Wadsworth, OH

Vanessa & Sean
Tustin, CA

Vince & Sue
Pittsburgh, PA

Leo & Elsie
Belton, TX

Mike & Tian
Champaign, IL

Deidra & Charles
Charlottesville, VA

Kendra & Paul
Vulcan, MI

Jackie & Rafael
Lancaster, CA

Crystal & Benjamin
Bristol, CT

Desiree & Joshua
Mojave, CA

Celene & Angel
Santa Maria, CA

Gabriela & Javier
Fresno, CA

Cristina & Seth
San Diego, CA

Deborah & Juan
Pomona, CA

Yolanda & Sergio
Saint Helena, CA

Pamela & Mack
Chandler, AZ

Samara & Jermaine
Canoga Park, CA

Alyssa & Tyler
Phoenix, AZ

Wendy & CJ
La Jolla, CA

Cecilia & Rodney
Beverly Hills, CA

Megan & Dustin
Ukiah, CA

Jillian & Robert
San Luis Obispo, CA

Cynthia & Lonnie
Watsonville, CA

Sarah & Matt
Bakersfield, CA

Carla & Adam
Huntington Beach, CA

Emily & Robert
Riverbank, CA

Laura & William
Ontario, CA

Marriah & Seth
Mammoth Lakes, CA

Shoshana & Joshua
San Pedro, CA

Prisca & Ivan
Duarte, CA

Corina & Eddie
Paso Robles, CA

Britteny & Matt
Ojai, CA

Shashanna & Sebastian
Long Beach, CA

Ellen & JR
Morgan Hill, CA

Samantha & Michael
Upland, CA

Vanessa Marie & Gian
San Pedro, CA

Elizabeth & Adali
Clovis, CA

Carina & Jason
Anaheim, CA

Brandy & Jacob
Garden Valley, CA

Dawn & Steve
Las Vegas, NV

Cassondra & Calen
San Bernardino, CA

Danielle & Justin
San Bernardino, CA

Elizabeth & Daniel
Monterey, CA

Veronica & Fernando
Dos Palos, CA

Brenda & Jayson
Long Beach, CA

Jessica & Nick
Las Vegas, NV

Stephania & Carlos
North Las Vegas, NV

Rich & Terrie
La Jolla, CA

Bailey & Jacob
Palmdale, CA

Barbara & Steven
Chino, CA

Ingrid & Roberto
Los Angeles, CA

Melissa & Ricardo
Santa Barbara, CA

Shwonna & Paterael
Van Nuys, CA

Justine & Tustin
Highland, CA

Tyson & Lindsey
Atwater, CA

Angela & Alicia
Hesperia, CA

Heidi & William
Huntington Beach, CA

Jodie & David
San Francisco, CA

Antonette & James
Redlands, CA

Denise & JR
Newport Beach, CA

Christina & Chad
Palmdale, CA

Rea & Travis
Yucaipa, CA

Elena & Alex
Riverside, CA

Letty & Victor
Bakersfield, CA

Jessica & Ahab
Los Angeles, CA

Esmeralda & Jerardo
Whittier, CA

Mayra & Santiago
Ontario, CA

Rebecca & Ryan
Buena Park, CA

Blanca & Tony
Carson, CA

Esmeralda & Ruben
Wasco, CA

Fely & Ken
Riverside, CA

Lillian & Tim
Nuevo, CA

Arleen & Ricardo
Anaheim, CA

Corinna & Bruce
Phoenix, AZ

Raven & Sintinio
Pembroke, NC

Josiah & Karmen
Anaheim, CA

Susie & Adam
Hamilton, MT

Tiffanie & Patrick
Naples, FL

Rita & Pranav
Moorpark, CA

Catherine & Timothy
Arlington, VA

Genesis & Steven
Lancaster, CA

Michelle & Sean
Grand Junction, CO

Juliet & Juan
Los Angeles, CA

Luzmila & Fernando
Van Nuys, CA

Jessica & Juan
Bakersfield, CA

Kathryn & Trevor
Los Angeles, CA

Danielle & Robert
Murrieta, CA

Tynesha & Brandon
Compton, CA

Sylvia & George
Whittier, CA

Ellen & Travis
Pasadena, CA

Courtney & Ron
Agoura Hills, CA

Karla & Ruben
Azusa, CA

James & Sandra
Sun City, CA

Cassandra & Tim
San Clemente, CA

Mindy & Jay
Westlake Village, CA

Donovan & Jennifer
Moreno Valley, CA

Eunice & Sergio
Newport Beach, CA

Ciny & Luis
Los Angeles, CA

Gloria & Edgardo
Pasadena, CA

Janelle & Anthony
Montebello, CA

Joanna & David
Pasadena, CA

Karen & Juan
Los Angeles, CA

Geri & Johnny
Los Angeles, CA
Send Message to Yansen Setiawan Photography