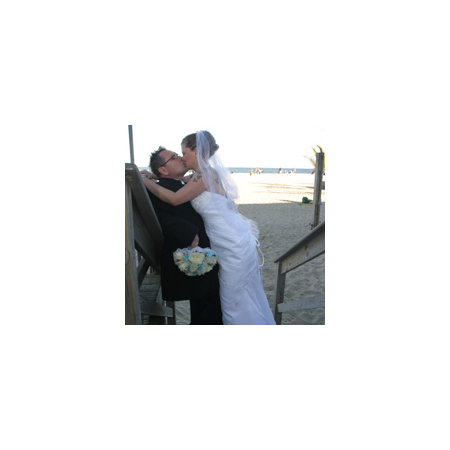 1/22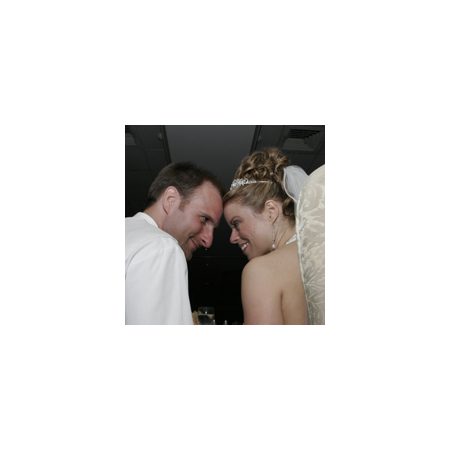 2/22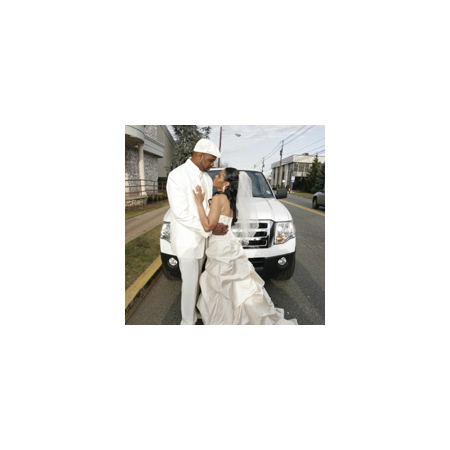 3/22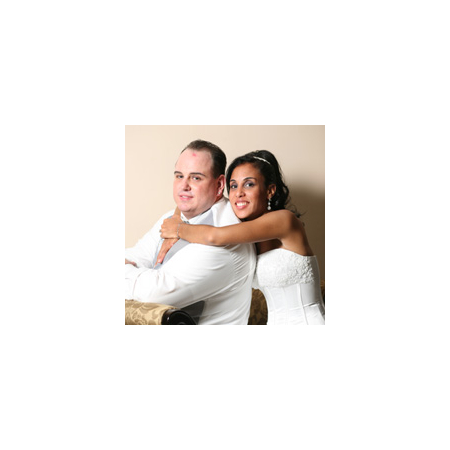 4/22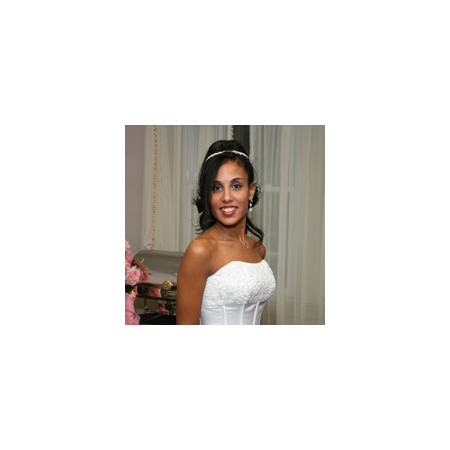 5/22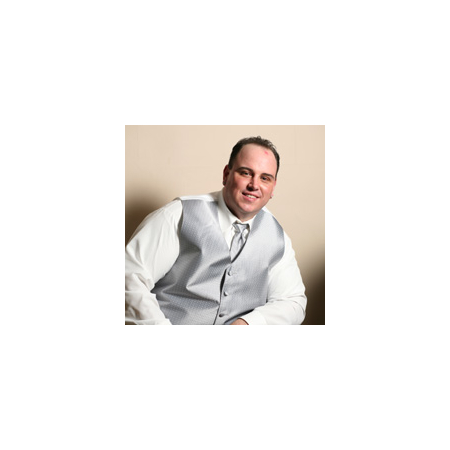 6/22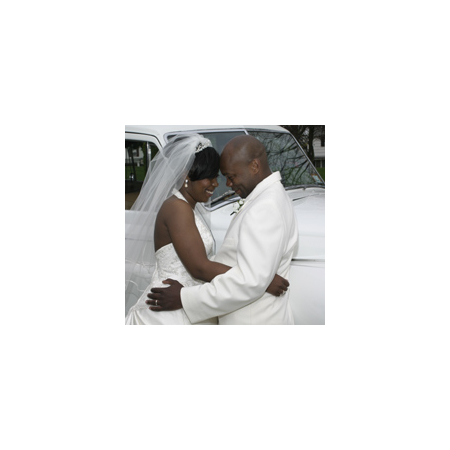 7/22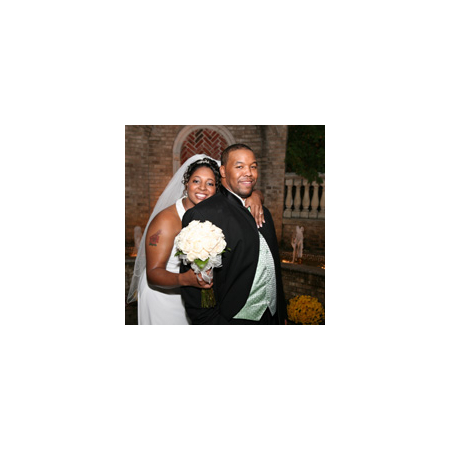 8/22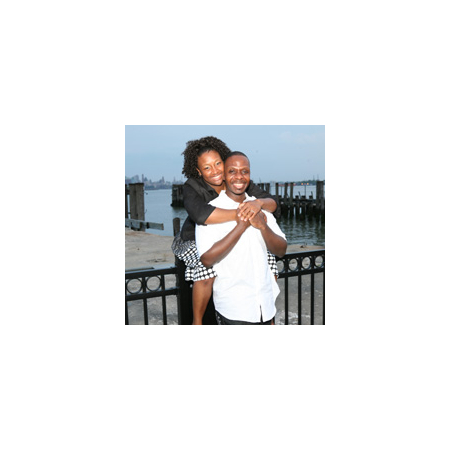 9/22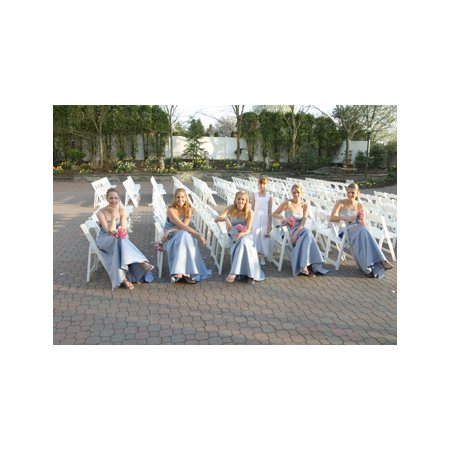 10/22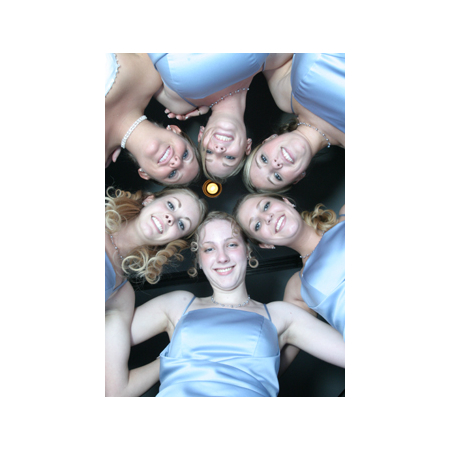 11/22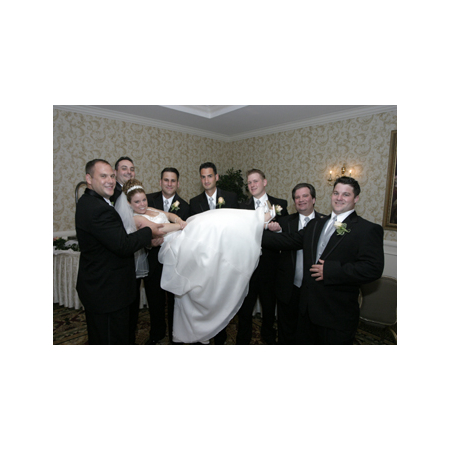 12/22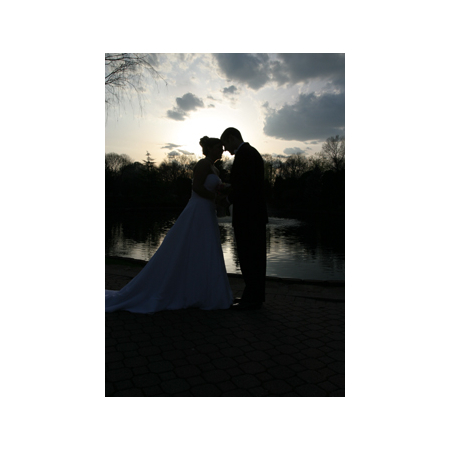 13/22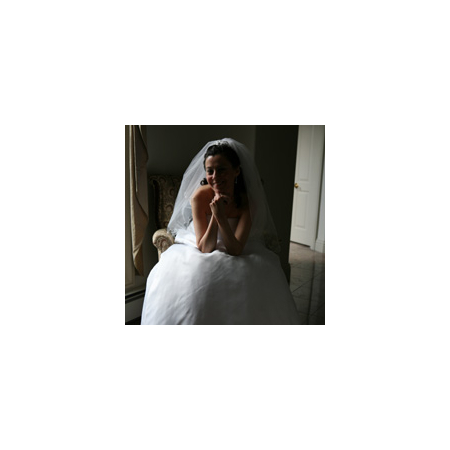 14/22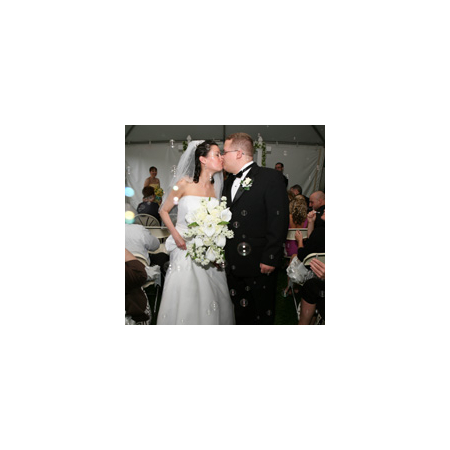 15/22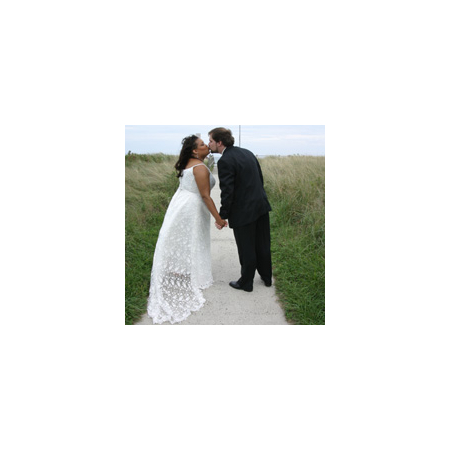 16/22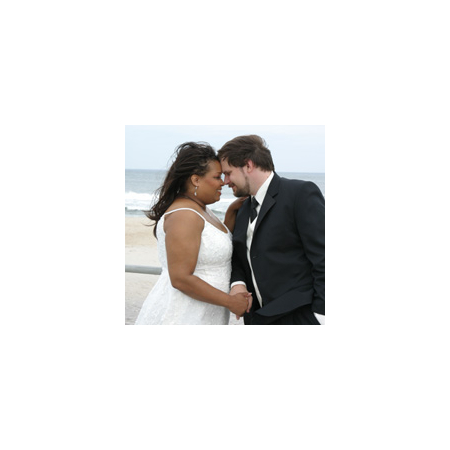 17/22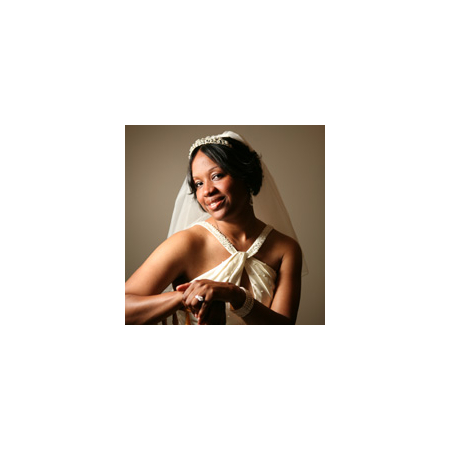 18/22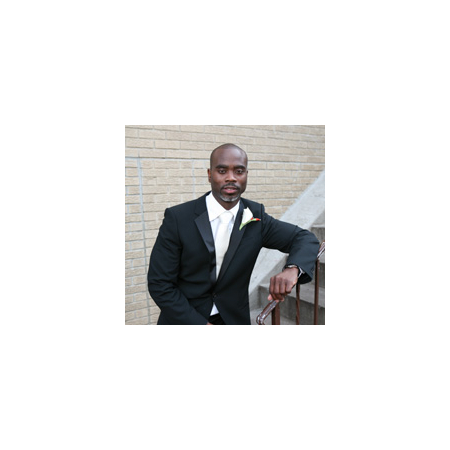 19/22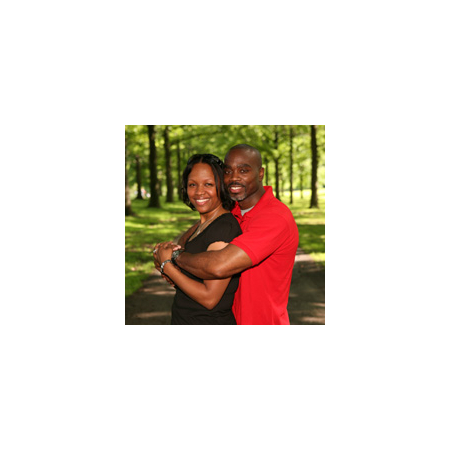 20/22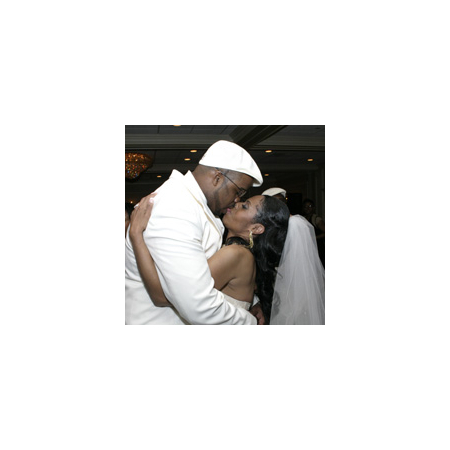 21/22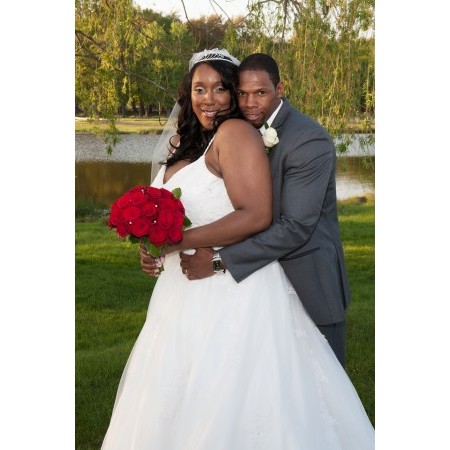 22/22
‹
›
"I was very pleased with Rodger's ability to focus on the smallest details to ensure quality photos. His warmth and enthusiasm made me feel relaxed and comfortable in front of the camera."

Leslie Robinson
"We were very thankful to have found Rodger for our wedding photography. He did an excellent job and with very reasonable rates! I would recommend him to anyone, especially those who have a tight budget to work with. Thanks again Rodger!"

Maryam K.
"Rodger Richardson was contracted to capture my mother's 90th birthday celebration. He did an exceptional job of capturing all of the special moments. He was patient and considerate while performing his tasks and in trying to get us to cooperate as well. I would recommend his services to anyone."

Cynthia Cody
"William is an amazing photographer. He is friendly and professional. He helped make our wedding day special. We are very happy with his approach and suggestions. Our pictures turned out to be awesome. I would definitely recommend Richardson Photography to my friends and family."

Danielle Brillant
"Rodger Richardson is an excellent photographer with an instinctive ability to organize and frame his subjects. A gifted photographer always willing to help and share with everyone."

Joseph Hudson, Jr.
"I used Richardson Photography for my wedding and family portraits and was very pleased with his professionalism, his prices and top quality pictures. I recommended his services to ALL my friends and family."

Markicia Roundtree-Graham
"Bro. Rodger is a first class professional who takes his craft very seriously and who's able to convey this love into great work!"

Marc
"Mr. Richardson is an incredible photographer for a variety of events and has a knack for capturing those memorable moments you never want to forget. He's highly sought after for weddings. I know because he shot mine and my wife's big day back in 2004 and we were more than pleased."

Clifton David Webb
"Great work. He really took time to understand our vision. Photos came out excellent. My wife and I are glad we used him."

Mark Slater
"I was very pleased with Rodger as my photographer. He was caring, funny and covered everything. At times I didn't even know he was there. Great job man! You made the difference. Thanks a million!"

Omar Sharif
Add Your Review of William Richardson Photography

William Richardson Photography
Plainfield, NJ

Samantha & AJ
Hightstown, NJ

Steven & Shanna
Mohnton, PA

Corah & Tim
Ephrata, PA

Justin & Darryl
Milford, PA

Mia & Ryan
Warrington, PA

Megan & Robert
Leola, PA

Jaleesa & Josh
New Brunswick, NJ

William & Saeideh
Corona, NY

Alize & Shantell
Bronx, NY

Raymond & Nadia
New York, NY

Jesenia & Anthony
Brooklyn, NY

Samihah & Earl
Atlantic City, NJ

Annabelle & Carlos
Woodside, NY

Tisha & Ronald
Wilmington, DE

Judy & Ed
Nescopeck, PA

Marcie & Mark
Great Neck, NY

Courtney & James
Neshanic Station, NJ

Marcy & Gordon
North Wales, PA

Carly & Eric
Villanova, PA

Vilya & Sylvester
Old Bridge, NJ

Diana & DJ
Philadelphia, PA

Jennifer & Zachary
Reading, PA

Orquídea & Romeo
Stroudsburg, PA

Carla & Esteban
Philadelphia, PA

Natalie & Andre
Passaic, NJ

Johanna & Jasmine
Elizabeth, NJ

Diane & Michael
Flemington, NJ

Tammie & Peter
Bangor, PA

Carol & Frank
Woodbury, NJ

Theresa & Dustin
Slatington, PA

Halima & Shawn
Cherry Hill, NJ

Jennifer & Phil
Franklinville, NJ

Jenn & Steven
Ocean View, NJ

Vanessa & Jason
Brooklyn, NY

Sandra & Carl
Phillipsburg, NJ

Yirann & Abraham
Philadelphia, PA

Nicole & Tahgee
Willingboro, NJ

Madelin & Juan
Paterson, NJ

Paula & Stephen
Landisville, NJ

Chloe & Angel
Ridgewood, NY

Dejanerha & Cameron
Boyertown, PA

Jac & TJ
Edison, NJ

Crystal & Jason
Wilkes Barre, PA

Isabella & Alex
Wallington, NJ

Marion & Scott
Ledgewood, NJ

Gaelle & Jose
New Rochelle, NY

Nicole & Michael
Staten Island, NY

Katie & John
Doylestown, PA

Edith & Roy
Browns Mills, NJ

Michelle & Stephen
Minersville, PA

Shawnte & Benjamin
East Orange, NJ

Emelyn & Fausto
Woodbridge, NJ

Amy & Joe
Pennsville, NJ

Jessica & John
Franklinville, NJ

Chuck & Rupy
Maple Shade, NJ

Don & Maria
Lansdale, PA

Angialee & Wilfredo
Catasauqua, PA

Michelle & Mark
Boyertown, PA

Virginia & Carlos
Bridgeport, CT

Mordeana & Noel
Floral Park, NY

Shanna & Terry
Farmingville, NY

Kayla & Lance
Dover Plains, NY

Stacey & Cody
Mertztown, PA

Denise & Charles
White Mills, PA

Amber & Jonathan
New York, NY

Sage & Earl
Brooklyn, NY

Crystal & Miguel
Bristol, PA

Jennie & Pedro
Allentown, PA

Noemi & Joshua
Far Rockaway, NY

John & Tracey
Feasterville Trevose, PA

Catherine & Sterling
New York, NY

Milena & Jon
Woodbridge, NJ

Tamra & Peter
Mahwah, NJ

Elva & Fernando
Yonkers, NY

Cynthia & Erich
East Elmhurst, NY

Gerald & Marina
Easton, PA

Krystal & Brandon
Newburgh, NY

Cindy & Micheal
Easton, PA

Nicki & Tony
Philadelphia, PA

Mary & AJ
Hazlet, NJ

Diana & AJ
Bangor, PA

Heather & Chris
Forked River, NJ

Melissa & Jason
Trenton, NJ

Margaret & Leonard
Wilkes Barre, PA

Shavonte & Mustapha
Levittown, PA

Felice & Kamid
Maplewood, NJ

Patti & Matthew
Dingmans Ferry, PA

Lisa & John
Bensalem, PA

Sushilla & Jason
South Ozone Park, NY

Tiffany & Chris
Mays Landing, NJ

Iynana & Antonio
Trenton, NJ

Christa & Jared
Succasunna, NJ

Yuri & Melvin
Jersey City, NJ

Kally & Christopher
Teaneck, NJ

Sapphira & Fidel
Brooklyn, NY

Valeria & Johnny
Jersey City, NJ

Nikki & Brad
Tarrytown, NY

Raini & Akila
New York, NY

Beatriz & Jerico
Jamaica, NY

Bobbie & James
West Chester, PA

Christina & Justin
Ansonia, CT

Serena & John
Toms River, NJ

Monika & BJ
Nyack, NY

Mary Ann & Dennis
Minersville, PA

Nicole & Jonathan
Franklin Square, NY

Erin & Mark
Highland Mills, NY

Nicole & Christian
Honey Brook, PA

Renee & Noel
Hawthorne, NJ

Dolores & Dennis
Bronx, NY

Jill & Michael
Bristol, PA

Dakea & Antonio
Philadelphia, PA

Laura & Geoffrey
Flushing, NY

Ashley & Paul
Hammonton, NJ

Kawanna & Paul
Somerville, NJ

Eddie & Nancy
Brooklyn, NY

Missie & Patrick
Pottsville, PA

Patricia & Dave
Havertown, PA

Kimberly & Kevin
Newfield, NJ

Anna-Kaye & Shane
Bronx, NY

Susan & Stephen
New York, NY

Steve & Rosa
Mount Sinai, NY

Kira & Matt
Princeton, NJ

Melissa & Brian
Wilmington, DE

Daelieh & Moses
Trenton, NJ

Anna & Joayo
Honey Brook, PA

Dana & Mario
Furlong, PA

Lori & Bill
Langhorne, PA

Elizabeth & George
Reading, PA

Harley & Jacob
Kings Park, NY

Lisa & David
Browns Mills, NJ

Lisa & Keith
Philadelphia, PA

Laverne & Shawn
Philadelphia, PA

Laura & Raymond
Brooklyn, NY

Fay & Lori
Plainview, NY

Deaudra & Victor
Bloomfield, NJ

Christina & James
West Chester, PA

JoAnn & Raymond
Wallington, NJ

Kim & Brian
Newark, DE

Kelliann & Vinnie
Middletown, NY

Robert & Rita
Cresskill, NJ

Dena & Matthew
Swedesboro, NJ

Karen & El
Mount Vernon, NY

Vicki & Princeton
Dalton, PA

Yesenia & CJ
Morristown, NJ

Lauren & Greg
New York, NY

Veronica & Jamal
Clifton Heights, PA

Sam & Felix
Newburgh, NY

Kareemah & Earl
Philadelphia, PA

Gina & Joseph
West Babylon, NY

Jessica & Glen
Philadelphia, PA

Lisbeth & Yaneury
Bronx, NY

Kimberly & Keith
Linwood, NJ

Gina & Dan
West Berlin, NJ

Katlyn & Nicholas
Beachwood, NJ

Autumn & Terry
Forest City, PA

Trisstan & Keith
Wilkes Barre, PA

Angel & Michael
New York, NY

Keri & Juan
Seaside Park, NJ

Rita & Concetto
Staten Island, NY

Diane & Joe
Pittston, PA

Katrina & Jerome
Philadelphia, PA

Tracy & Frank
New York, NY

Nathan & Micheal
New York, NY

Murlyne & Charles
Brooklyn, NY

Alvonia & Dallas
Philadelphia, PA

Amy & John
Franklinville, NJ

Barbi & Devin
Vineland, NJ

Anna & Sean
Center Valley, PA

Amanda & Romain
Bridgeport, CT

Dawn & Kenneth
Kenilworth, NJ

Erin & Frank
Cuddebackville, NY

Kristen & Jason
Folsom, PA

Ashliee & Anthony
Woodbridge, NJ

Stacie & George
Maple Shade, NJ

Christina & Joevannie
Whitestone, NY

Terri & Shannon
Philadelphia, PA

Jesika & George
Middlebury, CT

Tiffani & Bryan
Middletown, NJ

Vanessa & Balino
Oxford, NJ

Janell & Ssgt. O'Brian
Rumson, NJ

Jessica & Albert
Haverford, PA

Mandi & Brian
West Point, NY

Betty & Jose
New York, NY

Maureen & Robert
Brooklyn, NY

Douglas & Taira
New York, NY

Beena & Mike
Mount Holly, NJ

Naomi & Starlin
Yonkers, NY

Marguerite & Flemming
Ambler, PA

Elizabeth & Richard
Poughquag, NY

Yashira & Marcus
Pittston, PA

Michele & Michael
Port Jervis, NY

Danielle & Josue
Kingston, PA

Pamela & Corey
Jeffersonville, NY

Daniel & Chrissie
New York, NY

Janice & Johnathan
Brooklyn, NY

Denisse & Greg
Conshohocken, PA

Stephanie & Christopher
Egg Harbor Township, NJ

Janet & Len
Smithtown, NY

Yolanda & TJ
Paterson, NJ

Kristy & Anthony
Accord, NY

Kristen & Eric
Springfield, PA

Joseph & Joseph
New York, NY

Stefanie & Zachary
Plainsboro, NJ

Terri & Don
Claymont, DE

Rebecca & Harry
Ocean City, NJ

Jennifer & Adam
Shenandoah, PA

Holly & David
Bethel, CT

Tiffany & Kristopher
Swan Lake, NY

Janell & Michael
Pine Grove, PA

Amanda & Ramon
Lansdowne, PA

Diana & Jack
Bushkill, PA

Kathryn & Carey
New York, NY

Sarita & Robert
Phoenixville, PA

Shannon & James
Lavallette, NJ

Shari & Terry
Allentown, PA

Kim & Frank
Greenwood Lake, NY

Jose & Tiffany
Danbury, CT

Kimberly & Steve
Saint Clair, PA

Johnny & Omaira
Edison, NJ

Danielle & Mark
Riverside, NJ

Alneisha & Rason
Plainfield, NJ

Julana & John
Reading, PA

Adelaida & Ray
Leola, PA

Valerie & Joshua
Scranton, PA

Harmony & Patrick
Woodbury, NY

Lisa & Brad
Kunkletown, PA

Cindy & James
Chadds Ford, PA

Kirsten & Greg
Emmaus, PA

Brittany & Antonio
Perkasie, PA

Kristen & Nick
Blackwood, NJ

Karimar & Jorge
Passaic, NJ

Robin & David
Lincoln Park, NJ

Theresa & Joy
New York, NY

Sarah & Thomas
Mount Laurel, NJ

Sheila & Gustavo
West New York, NJ

Meagan & Jonathan
Narrowsburg, NY

Dawn & Ryan
Reading, PA

Anthony & Erica
West Milford, NJ

Brianne & Michael
Nanticoke, PA

Michelle & Gregory
Weehawken, NJ

Krisy & Carlos
New York, NY

Julie & Edward
Northport, NY

Kiana & Erick
Philadelphia, PA

Amanda & Arthur
Reading, PA

Jannitta & Dan
Ulster Park, NY

Caroline & Stephen
Bronx, NY

Tiffany & Justin
Montague, NJ

Brandon & Katie
Gap, PA

Tia & Song
Brooklyn, NY

Courtney & David
Bath, PA

Amanda & Marcos
Barnegat, NJ

Melissa & Jerry
Wantagh, NY

Adela & Amerigo
East Rockaway, NY

Erika & Oscar
Teaneck, NJ

Veronique & Jonathan
Deer Park, NY

Danielle & James
Pawling, NY

Dara & Charles
Clifton Heights, PA

Natasha & Darren
Darby, PA

Deatra & Lamar
Mays Landing, NJ

Nadia & Kenneth
Brooklyn, NY

Jennifer & Scott
Kimberton, PA

Jennfer & Selam
Bronx, NY

Lee & Leeann
Northampton, PA

Cinthia & Marco
Newark, NJ

Danielle & Schuyler
Newton, NJ

Nicolette & Stuart
Scotch Plains, NJ

Mercedes & Nathan
Philadelphia, PA

Diana & Charles
Pottsville, PA

Shiela & Nehad
Edgewater, NJ

Alexus & Tamika
Bronx, NY

Beata & Marissa
East Haven, CT

Tanya & Jermisha
Brooklyn, NY

Danielle & Emanuel
Millville, NJ

Rachel & Alex
Howell, NJ

Jesse & Tammy
New Rochelle, NY

Megan & Waylon
Oxford, PA

Fee & Eric
Crum Lynne, PA

Adina & Darren
Philadelphia, PA

Kenya & Jaamar
Philadelphia, PA

Kishawna & Robert
Trenton, NJ

Rachel & Aaron
Ronkonkoma, NY

Liza & Eduardo
Elmhurst, NY

Cathy & Nick
Gilbertsville, PA

Colleen & David
Stroudsburg, PA

Dianna & Jesus
Corona, NY

Amanda & Cody
Birdsboro, PA

Daria & Mariusz
Somerset, NJ

Tarra & Anwar
Hempstead, NY

Colby & Billy
Parsippany, NJ

Leah & Jonathan
Collegeville, PA

Pamela & Dana
Newark, DE

Kerlyn & Floyd
Union, NJ

Heba & Yasser
Belleville, NJ

Alfreda & George
Patchogue, NY

Erica & Carlos
Wilmington, DE

Stacey & Jesus
Staten Island, NY

Angie & Philip
Jamaica, NY

Eyonna & Robenson
Norwalk, CT

Gail & Ray
Manorville, NY

Allison & Frederick
New York, NY

Diamond & Charles
Bronx, NY

Marissia & Jaii
Middletown, NY

Nicole & Ryan
Chalfont, PA

Cassandra & Mike
Plymouth Meeting, PA

Ashley & Joseph
Easton, PA

Jennifer & Jason
Gap, PA

Danielle & Michael
Jackson, NJ

Christy & Patrick
Jersey City, NJ

Lewis & Mari
Trenton, NJ

Leysa & Randy
Edgewater, NJ

Helen & Sonia
Bronx, NY

Warren & Carolyn
Wilmington, DE

Bettyjane & Dan
Conshohocken, PA

Jessica & Charles
Croydon, PA

Jessie & Scott
Nyack, NY

Alice & Antonio
East Stroudsburg, PA

Amber & Benjamin
Youngsville, NY

Shasta & Brandon
Reading, PA

Paula & Paul
Morrisville, PA

Carla & Wayde
Coatesville, PA

Esmeralda & Dugo
Huntington, NY

Hanna & Nathan
Bronx, NY

Dana & Jorge
Mountainside, NJ

Nicole & Peter
Coram, NY

Alexandrea & Justin
Reading, PA

Jennifer & Jon
Kingston, NY

Victor & Patrick
New York, NY

Howard & Dean
Yonkers, NY

Christine & William
Belmar, NJ

Mohib & Tagi
Hoboken, NJ

Lorena & Kenneth
Centerport, NY

Priscilla & Jonathan
Garfield, NJ

Evelyn & Jesse
Staten Island, NY

Courtney & Reed
High Falls, NY

Natalie & James
Marlton, NJ

Jerica & Diana
New York, NY

Yuri & Carlos
Stroudsburg, PA

Andrea & Shane
Bear, DE

Bonnie & Caitlin
Pennsville, NJ

Mercedes & Manny
Morganville, NJ

Colleen & Jonathan
Bear Mountain, NY

Samantha & Eric
Berlin, NJ

Carman & Lynnanne
West Haven, CT

Jerson & Myra
Jackson Heights, NY

Shalisha & Zoeth
Brooklyn, NY

Melinda & Ian
Oakdale, NY

Vincent & Andrea
Woodbury, NY

Tyrone & Ashley
Wilmington, DE

Sandra & Salvatore
Staten Island, NY

Michelle & PJ
Quakertown, PA

Marissa & Chad
Philadelphia, PA

Lauren & Jarad
Reading, PA

Ida & Rick
Paterson, NJ

Christine & Michael
Horsham, PA

Kathie & Charlie
Forked River, NJ

Aicha & Fred
South Richmond Hill, NY

Rose & Cosimo
Milford, CT

Marco & Lindsay
Asbury Park, NJ

Christine & William
Tobyhanna, PA

Dawn & Ronald
Sellersville, PA

Colin & Elysee
New Rochelle, NY

Marlene & Ezekiel
Pottstown, PA

Gaviyonne & Jimmy
Philadelphia, PA

Danielle & Brendan
Teaneck, NJ

Shanae & Jonathan
Port Chester, NY

Shukriyyah & Eric
Elizabeth, NJ

Kimberly & Stacia
Point Pleasant Beach, NJ

Al & Tiffany
Fair Lawn, NJ
Send Message to William Richardson Photography