Since 1996 we've performed 300+ ceremonies their way, and the way that you wish. We offer 100s of sample vows if you don't have your own. You cut,copy & paste to make the vows your own. Spiritual, religious, secular, non-traditional/unique ceremonies as you wish. We will help you plan those special moments (if you wish) that will be memory making & unique as you desire. Many testimonials are available on site and at your request.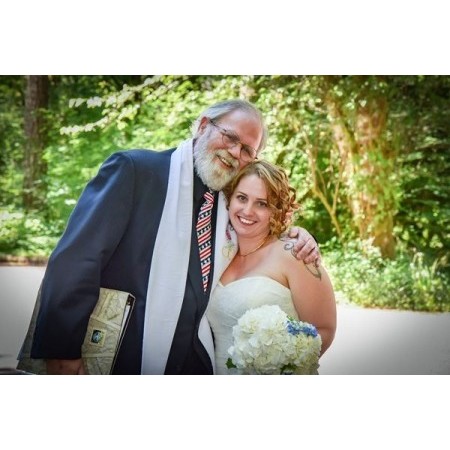 1/22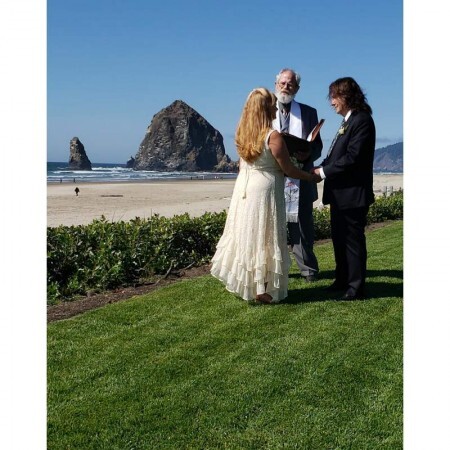 2/22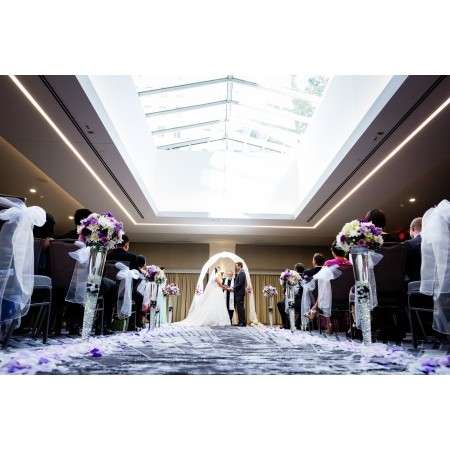 3/22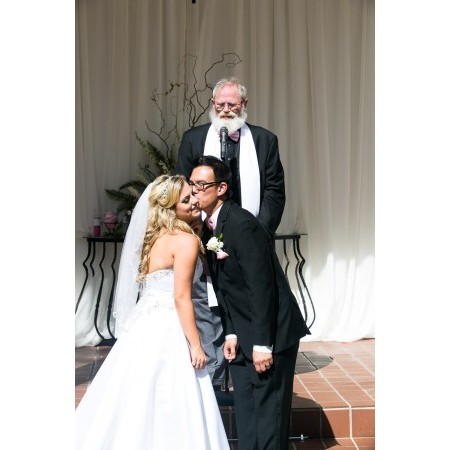 4/22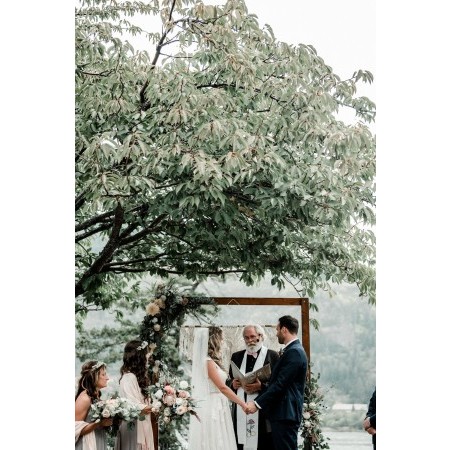 5/22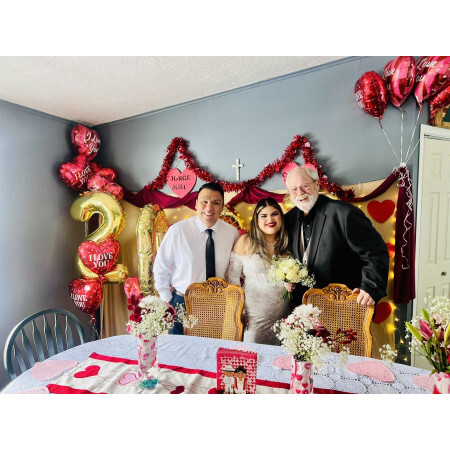 6/22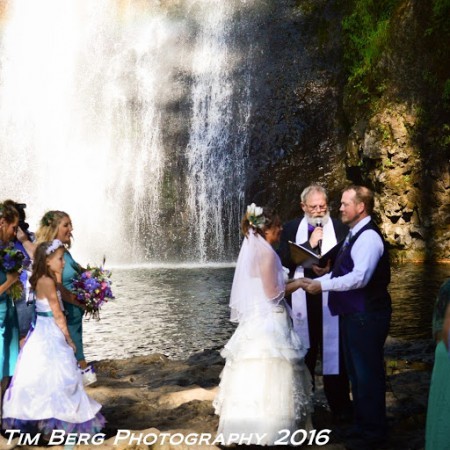 7/22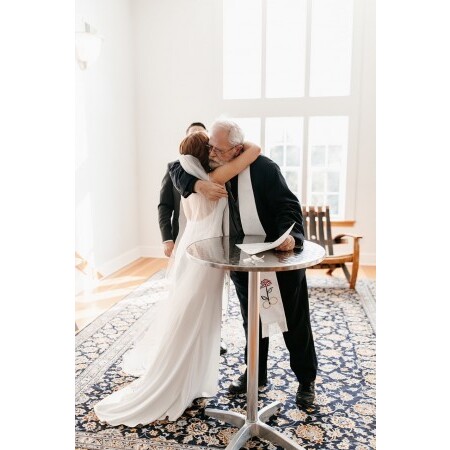 8/22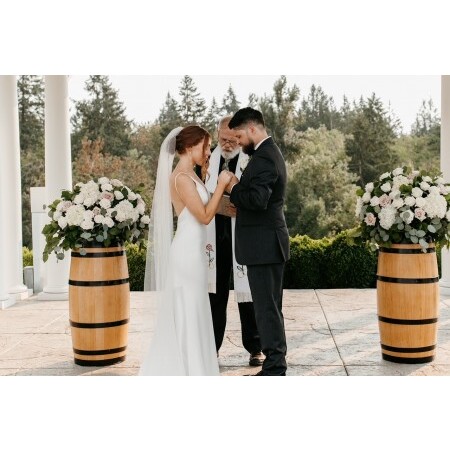 9/22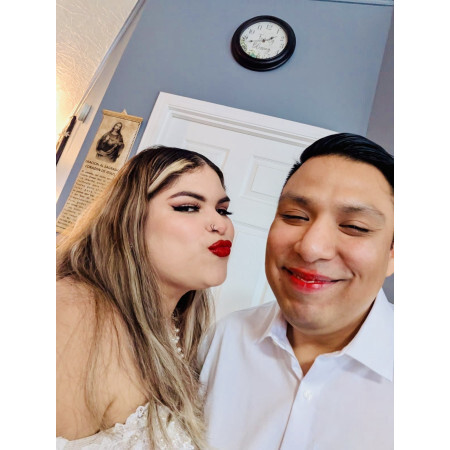 10/22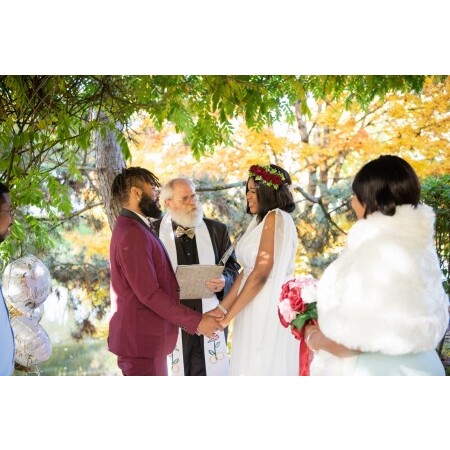 11/22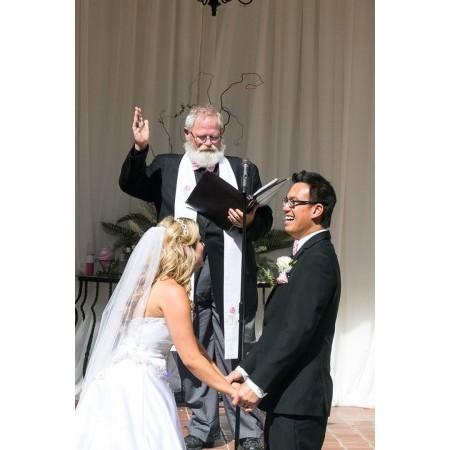 12/22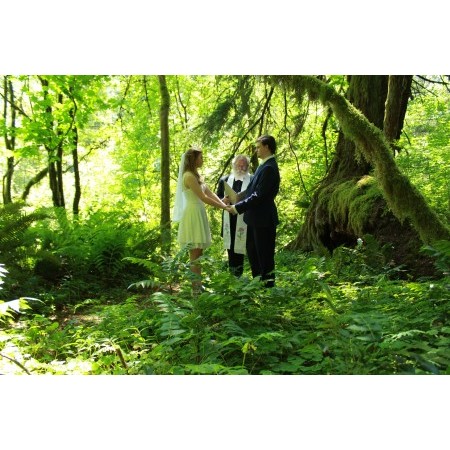 13/22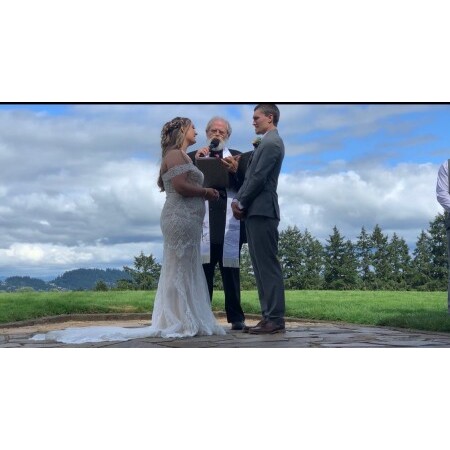 14/22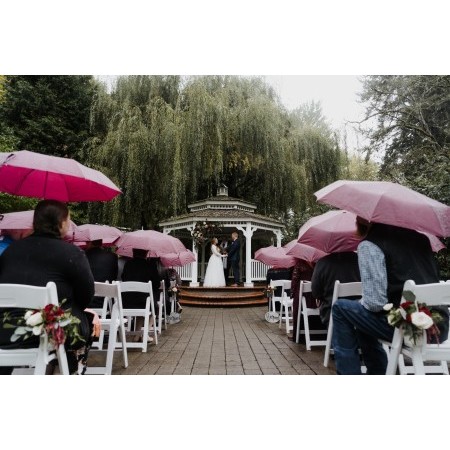 15/22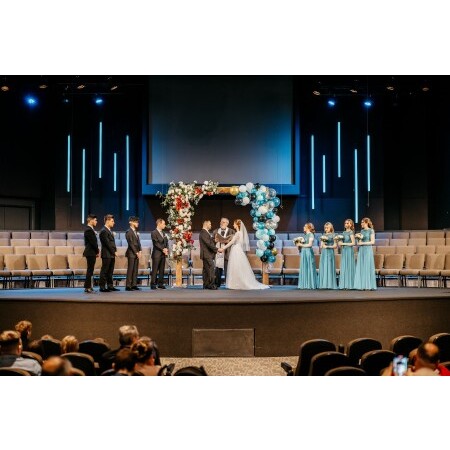 16/22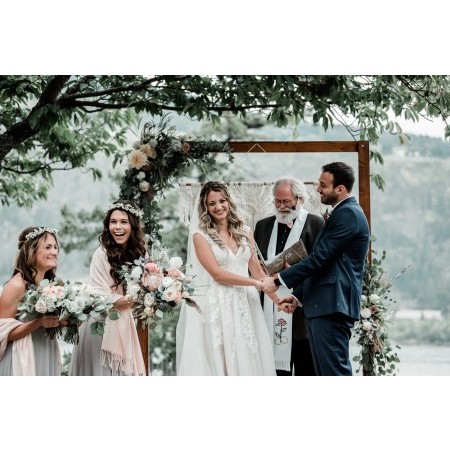 17/22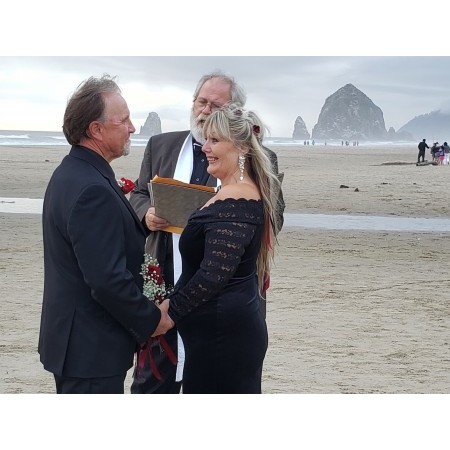 18/22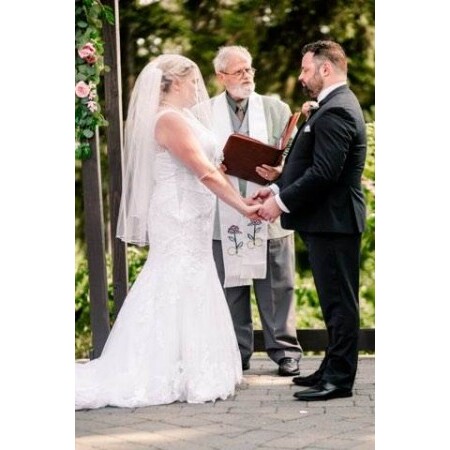 19/22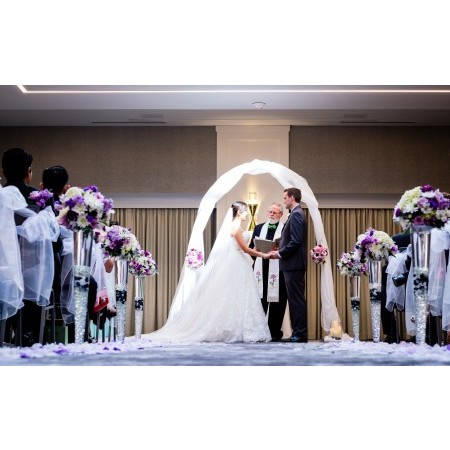 20/22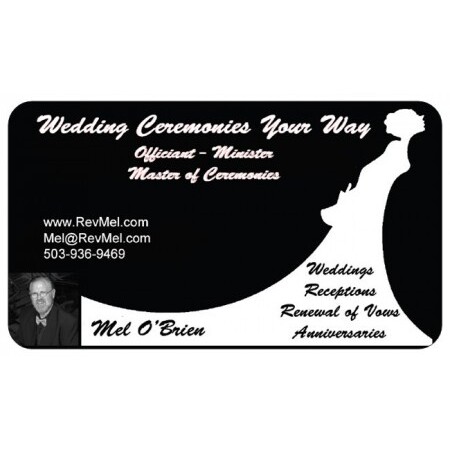 21/22
22/22
‹
›
"He made our wedding so special. He had so many great ideas for our vows and ceremony. He helped as much as we asked him, because we were pretty clueless as to what we were doing! He helped us involve our children in the ceremony so it really felt like our families were becoming one. We highly recommend Mel, he knows how to make a wedding truly memorable! Mel is truly amazing."

Courtney and Ben
"We knew Mel was right for us after our first meeting! He is so kind, and willing to work with us every step of the way. He was very respectful towards us, as well as our guests. He is professional while being personable. We definitely would recommend Mel."

Melissa Sutton
"Mr. Mel was very kind and very helpful, and if you are looking for a minister for your wedding, I recommend him 100%. He takes his time to listen to you and what you want for your wedding! My wedding was a dream come true and I wouldn't have it any other way! Both me and my husband are very happy. He made our day. He really cares about what you want for your wedding. He listens and gives wonderful ideas! We really want to thank you, Mr. Mel, from the bottom of our hearts!"

Chara & Derek Gorden
"Mel was incredible! Very personally involved. He is a minister of choice."

Jo Smith Simons
"Mel was a great officiant. After interviewing a few other officiants, we determined that Mel was by far the most helpful, friendly, kind, and welcoming person. Our ceremony was meaningful and amazing thanks to him. I would highly recommend choosing Mel!"

Mackenzie & Nick
"Rev. Mel was wonderful! He made things super easy, classy and fun! He has a special and unique way of connecting to the guests and family of the Bride and Groom, unlike anything I've ever experienced."

Jacob & Laura Skidmore
"We are so happy we found Rev. Mel! Our initial meeting with him was such a blast, I can't imagine picking anyone else. He has a great sense of humor, a fantastic voice for the job and so many stories we just wanted to sit and listen to him all evening! He gives you many options for the vows to get you started, and is truly open to doing the ceremony YOUR way."

Liliya G.
"We're so glad that we chose Rev. Mel for our wedding! He was amazing to work with and followed up with me to make sure everything was going well afterwards as well. Thank you so much for being a big part in our day, Rev Mel!"

Heaven & Cody Hammond
"Rev. Mel officiated my daughter's wedding in Stevenson, WA. The couple was offered choices for the vows and the ceremony turned out exactly how they wanted it to be. Rev. Mel was great to work with, showed up early and performed a wonderful ceremony. I recommend contacting Rev. Mel if you are looking for someone who will care about you and your family. I'm not sure if he would want me to share that he suffered an injury the day before the wedding and still showed up and did a great job for us."

Deb S.
"In all the midst of excitement & celebration of our wedding planning, I knew that the ceremony & vows had to be perfect & unique. I was worried that we might not find someone engaging & fun, & really willing to work with me to create the perfect ceremony. When I met Reverend Mel, my concern vanished. He offered wonderful, experienced advice, helped us incorporate our own flare, & create the perfect blend of fun & romance as we said I do. I could not imagine a better outcome!"

Jennifer Hayes
"Mel was the best officiant we could have asked for. From the time we first met, something just clicked and we knew he was the one for our special day. Our ceremony was beautiful and it was all thanks to him!"

Khristyl and Cory
"We had a super short ceremony, by design, and Rev. Mel helped it flow through without a hitch. Rev. Mel is very warm and sweet in his mannerism. He made sure that we knew exactly what our parts were during the ceremony and officiated beautifully. He went above and beyond, coaching us through the whole process from the very first moment that we met down to the very last form that we needed to make it all legal. He is a very special person and very highly recommended."

Andrew and Natalie
"Rev. Mel married my son and daughter-in-law 10 days ago. He did a great job and we all felt he took the time to understand what they wanted and made it feel as if he knew them. The ceremony was the perfect length and we felt he was part of the family."

Angie
"Rev. Mel made our day, literally! After our Pastor herniated his disc two days before our wedding, I was blessed to find Rev. Mel. He did a wonderful job and was available at short notice. I would recommend him to anyone in the area. Absolutely fantastic!"

Sasha and Kai
"Our wedding ceremony was as we wanted, including our families. Your MC personality and service made our reception flow seamlessly. Many thanks helping with both. You'll be hearing from two couples we know getting married. You have our highest recommendations."

Jack and Jane L
"My mother reminded me today how wonderful our ceremony was is June. I am leaving this to tell you just that and 'sorry' it took me so long to say something, but doing it now because you helped us so much in with our unique and uber romantic ceremony. Thank you very much and Merry Christmas, Mel."

Amanda and Josh
"Rev. Mel gave us the exact ceremony we wanted. He welcomed us into his home like part of the family. His deck is also great for pictures!"

Omar and Jillian
"I had my ideas of how my wedding was to be for years. Rev. Mel was excited to make those dreams of mine happen including suggesting enhancements beyond my and Ronnie's thoughts. My wedding was wonderful beyond my expectations. My guests and family said they also enjoyed our unique ceremony which included them too. Thank you many times over."

Ron and Melinda
"Rev. Mel gave us the exact ceremony we asked for. He welcomed us into his home like part of the family. His deck also makes for beautiful pictures!"

The Borjas
"His officiant services made our special day a wonderful memory we will forever remember and cherish. Thank you so much."

Brandy O.
"Went over and beyond to accommodate our vows to include a scene from my father's favorite movie and helped make our special day a most incredible memory!"

Michelle and Paul
"Reverend Mel was the first officiate we spoke to, but kinda wasted our time seeing to 3 others, we chose Rev Mel. His openness to our wishes with our unique wedding (we wanted a blend of humorous and serious) was refreshing without judgement, offering suggestions. Even though our wedding was an hour late due to late arrivals, he didn't blink and actually helped us stay composed and uplifted. Special guy, that Rev. Mel. Thank you."

Amanda and Jim
"We found Rev. Mel online and contacted him among several other officiants. He was quick to respond to our inquiries and guided us throughout the whole process. Two essential requirements for our wedding were for it to be nondenominational and brief. Rev. Mel was able to meet these requirements. If you are looking for an expert officiant, who will do the wedding the way you want it done, Rev. Mel is your man."

Vic & Holly
"Thank you oh so much for your support and being like "part of our family" on my and David's special day. We also want to thank you for getting our families to participate. We were worried about that. You made everything so easy for us, especially your heartfelt help with our unique vows."

David and Jay
"Thank you, Mel (Rev)., for your openness to our out-of-the-box, as you say, wedding. My family had fun, Jerrie and I as well. Your laughter helped with what we wanted. Thank you for all your help --- we were lost --- you helped us find the center for a wonderful ceremony."

Jerrie and Gavin
"I could not have been more satisfied with my officiant. Mel did everything he could to make it as stress free of an experience as possible. I was able to completely customize my ceremony by piecing together samples of ceremonies he had. He paid so much attention to the little details, and he was very affordable!"

Mrs Glimpse
"Thank you, Rev. Mel, for help with our unusual wedding, including the traditional things but being part of the 'a bit unusual'. Thank you for the suggestion to include our families in the actually ceremony. The 'rose' ceremony was perfect for our mothers. Again, thank you so much. Toby and I send you a BIG hug!"

Janice and Toby
"Thank you for the your help with our ceremony and vows. We were lost and glad we found you. Your sense of what we wanted and unique ceremony was everything we could have asked for and more. Getting our families involved was special to us and them. Thank you, thank you."

Toni and John
"Thank you for your addition to our wonderful ceremony. We appreciated all your help from the 1st time we met until even now, 3 months after our wedding. You are the sweetest man. We consider you a family friend now! I hope that is okay. Hugs, Dannie."

Dannie and Justin
"WOW! Unique vows we chose without hesitation. Review Mel was certainly a presence but did not overwhelm our ceremony. We appreciated his ability to make our vows seem "un-canned" and spontaneous. He drew our families and friends into our ceremony. His ideas to make our ceremony unique and special was welcomed. Thank you again. We also liked our gift wedding certificate so much we had IT framed."

Alice and Leland
"We loved have Mel to marry us. He was the best I believe to make a special moment perfect. He has a great personality and fits perfectly in with the family. We will remember him always and recommend him to everyone that we know. Thanks Mel."

Eric & Candice Stewart
"Thank you Rev Mel for your officiating our wedding as we wanted. Your help was wonderful working with us. Suggestions to make our wedding ceremony special, including our heritages and different cultures, our families at your suggestion AND what we wanted without any hesitation. It was PERFECT."

Donna and TJ
"Thank you, RevMel, for helping us through our vows. They were very special FOR US and unique FOR US. We highly recommend you not only for your warmth, but your voice and vocal ability, calm and waiting for me to stop crying. I didn't expect you to hand me a kerchief to wipe my eyes. The guests talk about the sweetness of that, but was a little fun too. It was special when you spoke to my guests spontaneously and it helped me calm down.Thank you for everything."

Julianna and Ryan
"Reverend Mel was perfect! I applaud him for taking on our wedding under short notice and for performing the ceremony beyond my expectations. I knew from our first phone contact that he would be the right officiant for our particular wedding: he had the right kind of voice plus the personality to carry this off. Rob & I got married center ice during a hockey game, in front of a crowd of 10,970 cheering fans. We needed someone who could do the big booming "announcer guy" voice in front of that many people and carry it off with confidence, aplomb, and professionalism - and of course, just the right amount of humor, too. We have already heard the playback from the arena audio, and Mel's officiating was spectacular. I would not hesitate to recommend Reverend Mel to others seeking a very special wedding ceremony. Thank you, Mel!"

Rob and Lulu
"We were married after only a 4 week engagement and having to organize everything fast. Rev. Mel was so helpful, even referring me to other professional for the wedding who all dine a most fine job. Rev Mel was simply a presence at our ceremony, but not overwhelming and made his voice, deep and rich, kept my family and guests involved. We managed to great our vows with his help and it included everyone. He also encouraged us to make it special for US. We did and he made it seem as though we had worked on our wedding for a year... flawless, elegant and with a little fun too. 10 stars"

Regan and Lee
"Rev Mel was awesome. He was very professional. He performed the ceremony just as we had asked along with some of his great suggestions. He made the ceremony worry free and relaxed. I would recommend Rev Mel to anyone getting married not matter their religious background."

Todd and Danielle
"We were very pleased with Rev. Mel's service - both pre-and post wedding. He was professional, courteous, respectful, and a delight to work with."

Martin and Sabina
"On short notice Mel was available, lucky because it was 4 hrs and our original minister was in an accident. Reverend Mel was a calming influence on us, knowing that he could come. He asked us about 10 questions to design our wedding vows. He came, he did. It was though we had worked with him for months. Amazing. We read some of the other reviews and we cannot disagree. Rev Mel and everything and more. We were in a real jam, and he made it PB and J for us. Hugs and kisses."

Elena and Gerald D - Longview
"Rev Mel was AWESOME! we forgot our wedding license and he stayed late for us no extra charge! He was funny and easy going, we couldn't have picked anyone better."

Darlene & Aaron
"We wanted a unique ceremony last month. We were helped by Rev. Mel to be inclusive of family current and past. We wanted participation from our guests and family. His suggestions made our ceremony like no other. He was supportive of the unconventional/traditional ceremony but included or spiritual wants. Rev Mel was so welcoming of our wants, we could not have been any happier. All our family was impressed with his delivery, but yet kept us the focus. We are so grateful."

Jeremy and Tamara
"Thank you so much!"

The Silbernagels
"Simply wonderfully customized ceremony last month. Unique vocal talent that made every word seem so important. Maybe just the moment. But everybody else was impressed how personal he made our ceremony feel. Including everybody as well. Thank you."

Sara and Jay
"We were so impressed with the warm of our ceremony for us, my family and my guests. We and Rev Mel included them all. We he spoke directly to us, and when he looked into our eyes I lost it. It was so moving. It was so real. And Rev Mel magically gave me an Irish linen which was really needed. His ad lib also lightened the mood when necessary. His presentation is real and felt from the heart. If you want a special ceremony get Rev Mel. And thank you again."

Y and J
"Thank you Rev Mel for the special ceremony that included all our families and cultures. The rose ceremony made our mother feel so special and adding our two cultures into this warm and celebratory ceremony made our day so special. Thank you. Liz says to give you another hug."

Tyler and Liz
"We wanted to thank Rev Mel for his heartfelt and special services for our wedding. Their suggestions to include others, and "ceremonies within the ceremony" made our wedding unique not just to us, but to everyone by what mt guests and family are still saying after 3 months. We had seen Rev Mel at another wedding and were impressed with his personal style during the ceremony... We really felt his words in our hearts."

Linda and David
"Rev Mel is warm hearted and heart felt in his celebrant presentation. That was nice considering the stormy day and all the changes we had to make that day. Mel drew our families into, and engaged them into, the ceremony to make even more memories for everyone. We had no idea about what we wanted said, but Mel worked with us and provided many samples from which we could choose bits and pieces from each to make our own. Our ceremony certainly was not canned. We personalized it and made it our own. Thank you so much."

Stephanie and Rog
"Rev Mel worked with us on customizing our vows to OUR wishes. Wonderful ceremony. Family still tells me how meaningful and heartfelt your delivery was, and our including everyone. Thank you again."

Tonia and Ethan
"Our original minister couldn't make it to the ceremony. We called Rev Mel and he conducted our wedding at the last moment,and you would not have known that. It was as thought we had spoken to him for months. It was literally one day. He is a Warm hearted and enjoyable man who made my wedding seem like it was the only important one in the world."

Cody and Darla
"Special is too simple a word for Rev Mel's presentation of our ceremony. Wonderful is a better word. He worked with us customizing our vows to make them "ours". Not to embarrass him but he was impressive with the presentation, like speaking to us and our family/guests, not "at" us. Everything seemed spontaneous and natural, and certainly NOT boring. The ceremony was actually fun, yet romantic."

A VERY HAPPY new Mrs Murray
"Jane was our officiate. Her husband was our photographer (absolutely Only Wedding Photography). She helped make our ceremony very special. She worked with our customized vows and gave us many suggestions to enhance the ceremony. She was gracious and included everybody in the ceremony as we wanted. It felt like we had all been friends for years. She has one of those big hearts."

Parker and Paige
"Thank you for officiating our wedding. You made it special and we didn't have a clue what we wanted except we wanted it traditional somewhat. Thank you for getting our guests involved. My dad said it was the best ceremony he had ever been too. We really appreciated all your suggestions. Thank you for the gift marriage certificate too. If was much nicer than the one provided for the county, and we have two too."

Jacqueline and Tad
"We thought we had a complicated ceremony, but Rev Mel didn't miss a beat, helped us orchestrate the ceremony and vows. And he, he says "we", did fantastic. Included in our vows were the rose and sand ceremony. We also had a native Apache special moment, and memories for relative's who had passed away that we wished were there (and they were in spirit). We had a "professional" photographer who didn't seem to know much about photos of things like the signing of the license or didn't seem to know what was important (which is weird) so Rev Mel advised him of the important pictures. Mel was our not planned coordinator for the wedding ceremony. Matt says to say "he is funny too at the right moments" like Matt's crying and not being able to repeat the vows without being embarrassed. Rev Mel made those moments special."

Becky and Matthew
"Reverend Mel was exceptional. He conducted our ceremony so our quest remained a part of the ceremony, not just observers. We were able to see over 100 sample ceremonies from which we could chose or make our own special vows from. We didn't have a clue, but Mel walked us through every step making it fun and personal. 1000 stars, Mel. Thank you for being part of our day."

Josie
"I don't know what got into me giggling most of the way through the ceremony. I was just so nervous. Rev Mel was wonderful, paused when he had to, and made my nervousness fun for everyone, Even though it was our wedding, it was the most fun wedding ceremony I was ever at, we hadn't even started drinking yet; Rev Mel didn't skip a beat and rolled with my issue at hand. Some of the weddings I've been too are very "dry". From what I hear from my family and friends, this wedding was anything but. And Mel helped make it so. He was wonderful. Chrissy has it right (below), but he is a FUN officiant, who happens to sound like Moses in the 10 commandments if I can say that. Mel is very unassuming too, so he might be embarrassed by this review but he will "roll with it", like with my nervous giggling."

Jessica and John
"From reading other reviews I can say "ditto" and it looks like Mel brings that "hankie" with him a lot, because he used it at our wedding too, except not for me, but for Will. The guests LOVED it. Mel made my ceremony very special. How he makes it GRAND, yet sweet and soft is beyond words. We just loved him. His sample vows say it all, and we have a had time putting one together. He helped us to make it our own and unique, yet not overly flowery. His presentation includes everybody and got everyone involved. He is gracious and does your "ceremony your way"."

Will's Patricia
"Reverend Mel was completely wonderful. He had sent us hundreds of sample vows that we could cut, copy and paste to make our own. He recommended special little add on ceremonies within our ceremony to include our family and especially our parents. Our ceremony was truly unique. He waited at appropriate moments because I "lost it" 3 times. He even pulled out a hankie for me when I needed it. The Rose ceremony he recommended was the crowning jewel of our ceremony it seems because that's what my and his mother still talk about. Tom thinks the kiss was. Rev Mel did our ceremony exactly as we wanted, humorous yet traditional yet unique."

Jan and Tom
"Rev Mel preformed a wonderful ceremony. He provided us with 100s of sample ceremonies that we copy, cut and pasted together to make our own. We added some things to make it even more personal. He recommended a couple special moments to honor our parents and our guests which we had never seen before and our mothers still talk about. When I "lost it" during the ceremony he handed me a hankie which ended up being a special moment too. He waited for me to collect myself, and continued without skipping a beat. He is very special, and to us too."

Sally and Jack
"Our ceremony was perfect. We wanted some special parts to be included. Todd and I also appreciated Mel helping us come come with our vows that spoke to us in a special way. We wanted a sentimental, yet at times humorous ceremony to involve everybody. Our wedding was in March and our friends and family still tell us how wonderful it was. A big part was Reverend Mel."

Letha and Todd
"Yes, they did it our way... with their help. We had a most beautiful wedding ceremony."

Anna and Jason
"Rev Mel did our ceremony exactly like we wanted. We had trouble finding someone who would. We didn't have any idea about our vows but had an idea of how we wanted the ceremonies and wanted vows to fit our personalities and beliefs. Rev Mel sent us many samples and we changed them to make them our own. He also suggested special ceremonies within the ceremony to make our mothers feel special and included and a special part that included our heritage. I know my grand mother was joking, but she said " That minister sounded like Moses, with a twinkle in his eye", maybe she was not joking."

Chrissy and Joel
Add Your Review of Wedding Ceremonies Your Way - Officiate/Minister

Cari & Winfield
Salem, OR

Linda & Lee
Salem, OR

Anahi & Jose
Portland, OR

Rachael & Joe
Vernonia, OR

Eila & Gary
Battle Ground, WA

Kathlene & David
Brush Prairie, WA

Anya & Mitch
Tillamook, OR

Tatiana & Lander
Portland, OR

Christi & Dean
Lincoln City, OR

Trina & Adam
Seaside, OR

Kristen & Craig
Rickreall, OR

Gene & Tanya
Vancouver, WA

Debra & Randy
Centralia, WA

Maria & Jose
Salem, OR

Jana & Paul
Toledo, WA

Daniela & Emmanuel
Harrisburg, OR

Kerri & Todd
Welches, OR

Salen & Daniel
Fairview, OR

Julie & Heinrich
Madras, OR

Angelica & Aaron
Independence, OR

Tyler & Linda
Vancouver, WA

Julianna & Ross
Boring, OR

Isabelle & Chuck
Vancouver, WA

Katie & Justin
Canby, OR

Kassandra & Mathew
Hillsboro, OR

Suleyma & Francisco
Pacific City, OR

Tanya & Kenny
Washougal, WA

Stephanie & Angela
Vancouver, WA

Kim & Dave
Vancouver, WA

Stephanie & Jeffrey
Scio, OR

Christen & Dennis
Ridgefield, WA

Joni & Kelly
Portland, OR

Morgan & John
Portland, OR

Danae & Wesley
Lincoln City, OR

Aleshiea & Michael
Centralia, WA

Chelsea & Bryan
Monroe, OR

Melissa & Corey
Albany, OR

Ebony & Andre
Lincoln City, OR

Perla & Franklin
Beaverton, OR

Samantha & Zachary
Oregon City, OR

Breanna & Logan
Seaside, OR

Barbara & Gregory
Hillsboro, OR

Susan & Robert
Centralia, WA

Ken & Zulma
Portland, OR

Melanie & Michael
Seaside, OR

Laurissa & Keyten
Toledo, OR

Sarah & Jason
Portland, OR

Lela & Devon
Longview, WA

Tyler & Kate
Corvallis, OR

Courtney & Tim
Washougal, WA

Nichole & Joshua
Astoria, OR

Kim & Dave
Vancouver, WA

Heather & Matt
Wilsonville, OR

David & Karen
Vancouver, WA

Aniline & Brandon
Vancouver, WA

Jackie & Jacob
Portland, OR

Pamela & William
Salem, OR

Linda & Jason
Hillsboro, OR

Amy & Lemonday
Portland, OR

Penny & Matthew
Portland, OR

Tammy & Chris
Gresham, OR

Victoria & Mike
Salem, OR

Rose & Chris
Portland, OR

Jamie & Brian
Portland, OR

Phillip & Vanessa
Beaverton, OR

Danny & Lisa-Ann
Beaverton, OR

Maria & Jesus
Aumsville, OR

Cecil & Charity
Gladstone, OR

Beth & Mike
Portland, OR

Cindy & Tim
Washougal, WA

Vu & Thuy
Beaverton, OR

Andrew & Meredith
Scotts Mills, OR

Linda & Jessie
Gresham, OR

Donda & David
Vancouver, WA

Vicki & James
Portland, OR

Shawn & Dani
Chehalis, WA

Dustin & Robbie
Scappoose, OR

Breanne & Matthew
Chehalis, WA

Carrie & Adam
Beaverton, OR

Jaci & Duane
Kelso, WA

Annette & Steve
Portland, OR

Grace & Yuriy
Portland, OR

Christine & Anthony
Camas, WA

Belen & Miguel
Portland, OR

Jaden & Elby
Portland, OR

Richard & Mary Jo
Portland, OR

Adrianne & AJ
Portland, OR

Carolyn & Rick
Albany, OR

Terri & Colin
Bridal Veil, OR

Mickeal & Bridget
Vancouver, WA

Rashelle & Dave
Happy Valley, OR

Dawnett & Jorge
Forest Grove, OR

Brittani & Keith
Springfield, OR

Ashley & Ryan
Portland, OR

Samantha & Bryce
Gresham, OR

Sarina & Brandon
Longview, WA

Courtney & Kiley
Beaverton, OR

Kimberly & Richard
Hammond, OR

Lynne & Matthew
Oregon City, OR

Jacqueline & Braden
Dayton, OR

Laura & Jorge
Lake Oswego, OR

Phyllis & Ronald
Forest Grove, OR

Laura & Monty
Portland, OR

Cherry & Levi
Happy Valley, OR

Kelly & Tracie
Gresham, OR

Djaylan & Scott
Portland, OR

Jamie & Christopher
Salem, OR

Angelia & Dan
Battle Ground, WA

Rosaitzel & Fernando
Hillsboro, OR

Amanda & Skyler
Portland, OR

Elizabeth & Gerson
Portland, OR

Charley & Leah
Salem, OR

Shannon & Brian
Troutdale, OR

Preslee & Jordan
Canby, OR

Vanessa & Jeff
Albany, OR

Brenda & Duane
Rainier, OR

Dale & Dawnette
Wilsonville, OR

Scott & Kerri
Beaverton, OR

Kristen & Tyler
Hillsboro, OR

Tiffany & Jon
Vancouver, WA

Robert & Saddie
Portland, OR
Send Message to Wedding Ceremonies Your Way - Officiate/Minister
"Discount for active and retired MILITARY, 1st Responders and LEO's (does not apply to the astrological type Leo though"