Unions & Beyond Ministries offer something different for everyone we are 2 fully ordained ministers. Reverend Carrie and Reverend Ruth are both from Southern, Illinois and are willing to travel to your location. We are open to all types ceremonies from non traditional, traditional, religious, spiritual, commitments, and renewals. We are a non discriminatory ministry we will work with everyone. We are just a phone call away.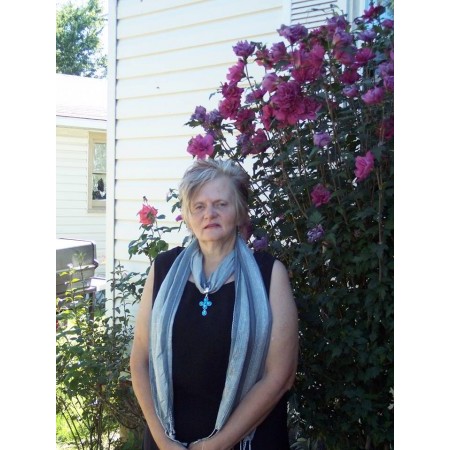 "Reverend Ruth has been a blessing for myself and my husband. We were married in September in a beautiful setting with a beautiful ceremony by Reverend Ruth. Our ceremony was a personal creation created just for us, our guests were overtaken with the beauty of our ceremony. I will always be grateful for the detail and thought by Reverend Ruth."

Carrie
"Wedding Bells was a blessing to my new husband and myself. Rev. Ruth was more than helpful with not only writing the whole wedding ceremony as well as always offering plenty of inspiration along the way. This was a truly a unique experience for myself as well as my whole wedding party. On my wedding day Rev. Ruth was there to offer her help in any way she could be utilized. You will not be disappointed with Wedding Bells. This was the best choice we could have made for out wedding."

Jessi and Keith
"Wedding Bells worked with me and my husband all the way, never letting us down. We had a non traditional wedding ceremony involving Rev. Ruth in all of our details in what we wanted or actually had in our heads. Rev. Ruth helped us bring it all together for the most special day in our lives. It was magical for not only us, but all of our guests. I give Wedding Bells 5 stars as well as two thumbs up."

Crystal D.
"Wedding Bells was a perfect choice for me and my husband. We were on a shoestring budget and Rev. Ruth married us within our budget range. It was a beautiful ceremony. Rev. Ruth wrote our wedding vows and they were based on our own personal love story. There was not a dry eye from wedding guests as well as ours. Give Wedding Bells a call and you will not be disappointed."

Kyle and Melissa
"Wedding Bells has been a beautiful experience for myself and my future husband. I have been able to call and get great feedback to my questions about how we want our ceremony planned."

Lori Moulton
Add Your Review of Unions & Beyond Ministries

Unions & Beyond Ministries
Carterville, IL

Danny & Robyn
Murphysboro, IL

Shyanne & Crystal
Mount Vernon, IL

Alice & Thomas
West Paducah, KY

Tristen & Brandon
New Harmony, IN

Tonya & Zak
Carbondale, IL

Kayla & Sean
Waterloo, IL

Jenna & Gabe
Centralia, IL

Kara & Ben
De Soto, MO

Nicole & Donnie
Florissant, MO

Angela & Andrew
Paducah, KY

Netta & Randy
Vincennes, IN

Marissa & Jesse
Caseyville, IL

Leslie & Roger
Saint Louis, MO

Susan & Ron
De Soto, MO

Crystal & Ben
Princeton, KY

Michelle & Glenn
Boonville, IN

Kristen & Brady
Salem, IL

Lindsey & Austin
Makanda, IL

Jacky & Tracy
Fenton, MO

Pamela & TJ
Belleville, IL

Jessica & Kristian
Cadet, MO

Leisa & Eric
Saint Louis, MO

Katie & Eddie
Festus, MO

Kylie & Andrew
Wood River, IL

Jessica & Billy
Vincennes, IN

Brandi & Wade
Cape Girardeau, MO

Holly & Doug
Mount Vernon, IL

Shanna & Zach
Murray, KY

Barbara & John
Noble, IL

Melissa & Eric
Saint Louis, MO

Debera & Jeff
Marion, IL

Cole & Lindley
Mount Vernon, IL

Debbie & Jesse
Anna, IL

Wayne & Amy
Carbondale, IL

Michael & Karla
Marion, IL
Send Message to Unions & Beyond Ministries