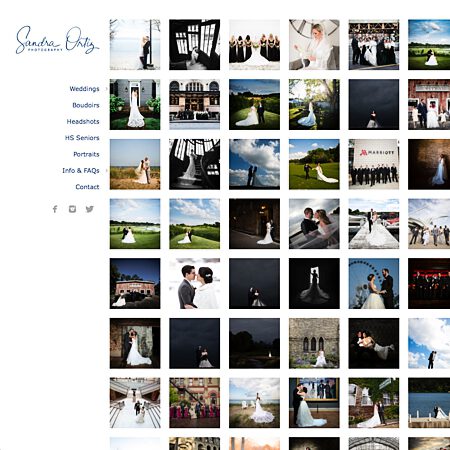 1/25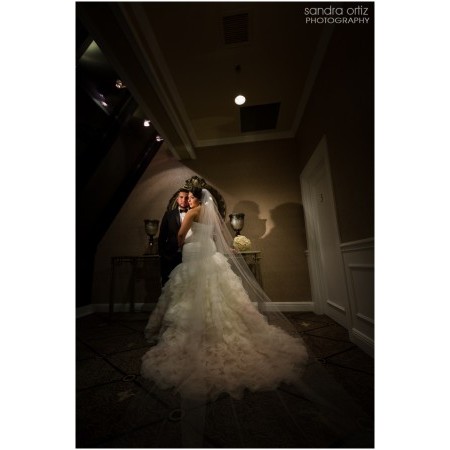 2/25
3/25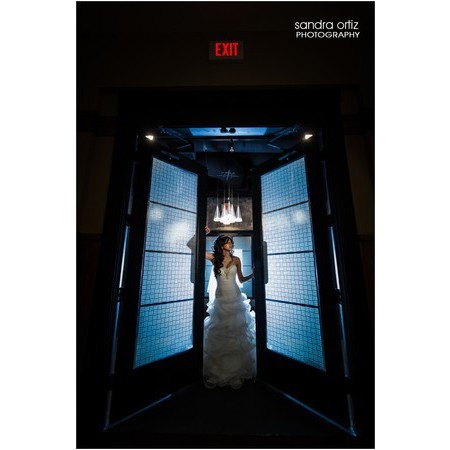 4/25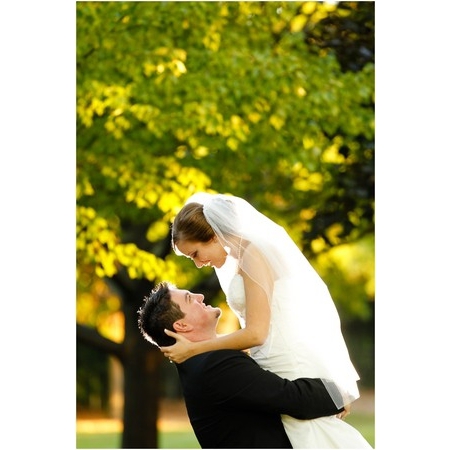 5/25
6/25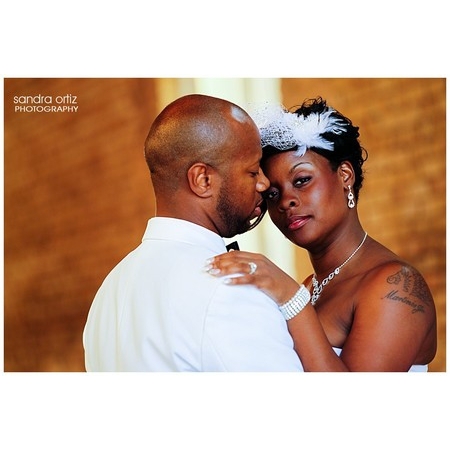 7/25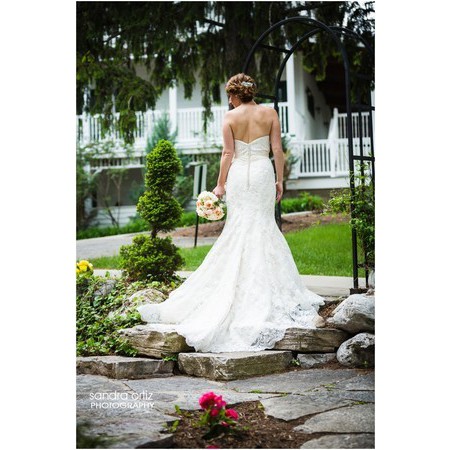 8/25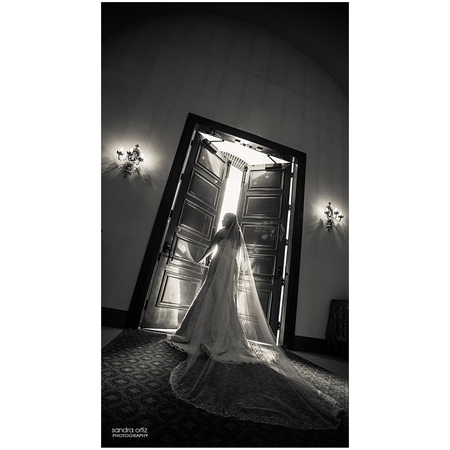 9/25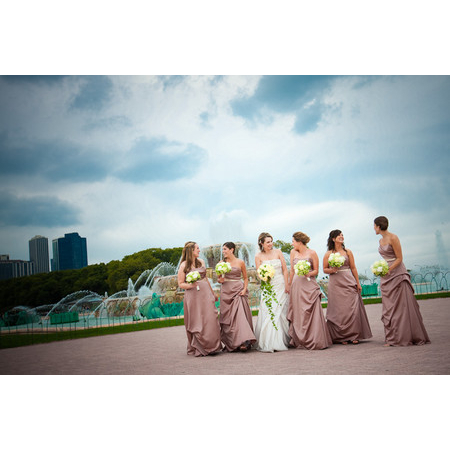 10/25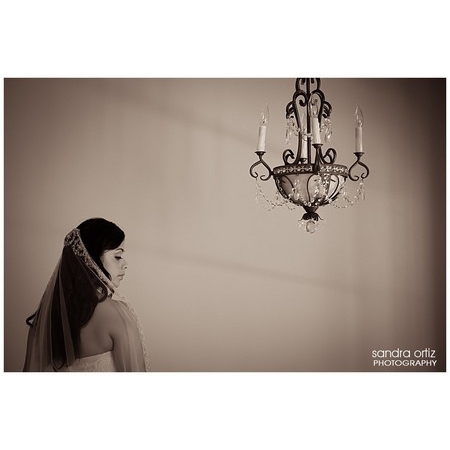 11/25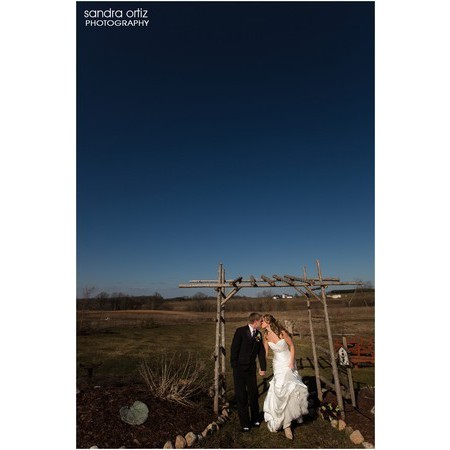 12/25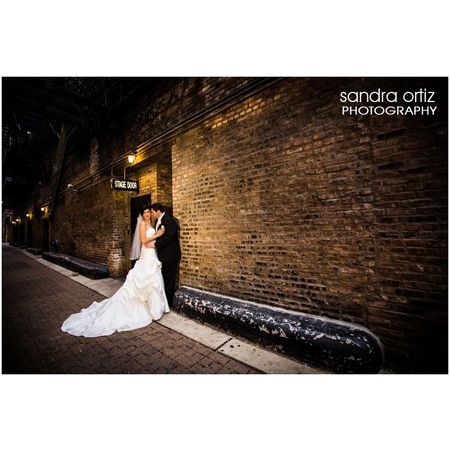 13/25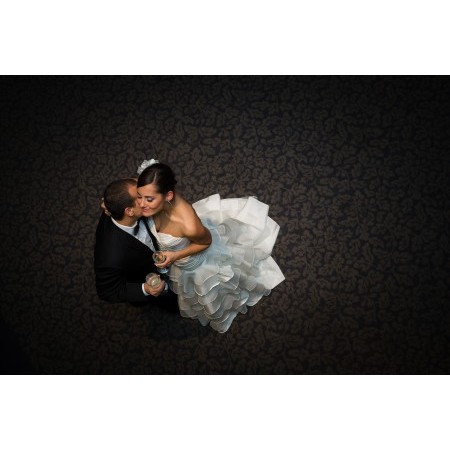 14/25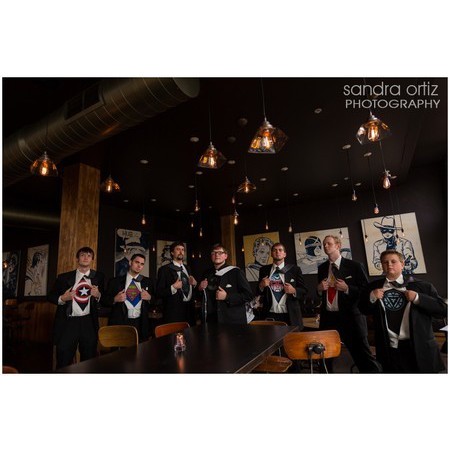 15/25
16/25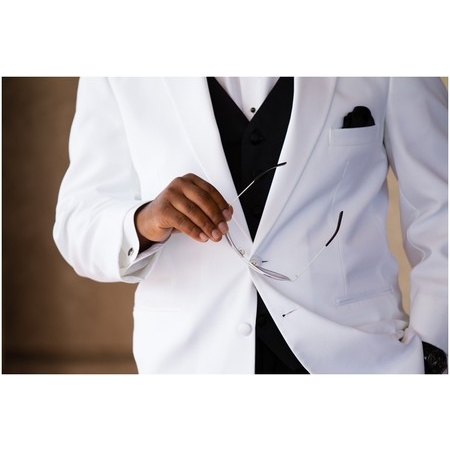 17/25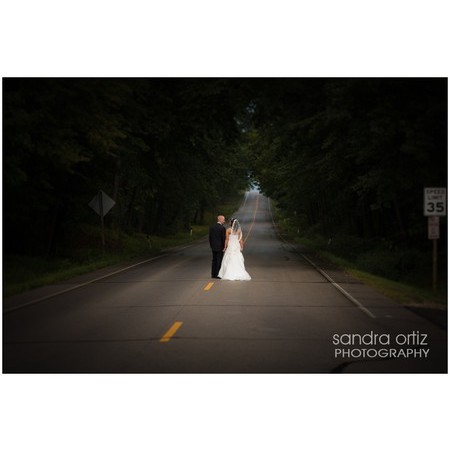 18/25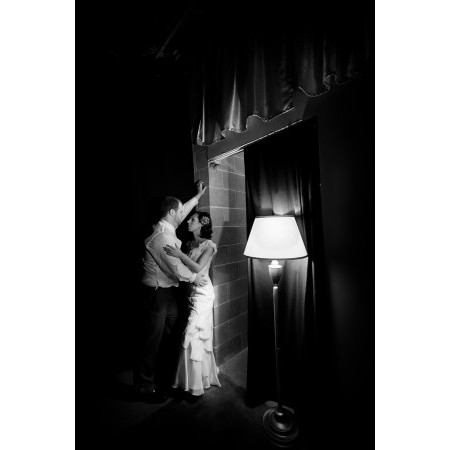 19/25
20/25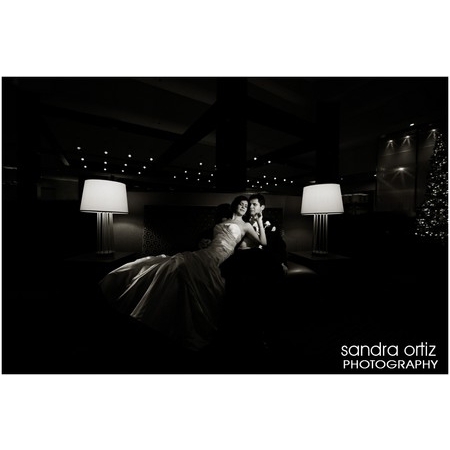 21/25
22/25
23/25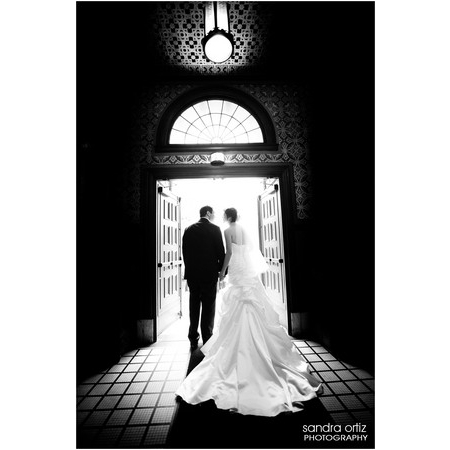 24/25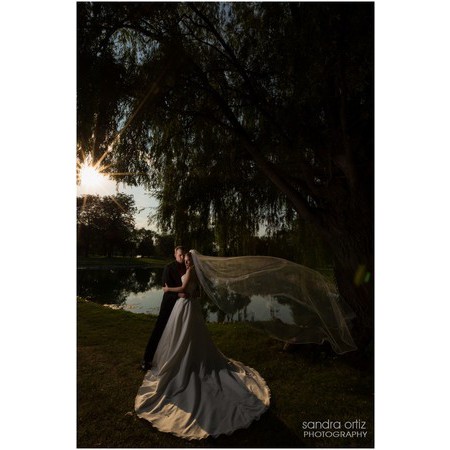 25/25
‹
›
"As our wedding photographer, Sandra was professional, fun, and able to capture not only the expected moments but also those rare, beautiful moments in between. From beginning to end, Sandra was a pleasure to work with and was able to provide us with one of the best wedding gifts of all - candid, beautiful shots of our special day surrounded by our family and friends."

Aura & James
"From the moment my wife and I met Sandra, we knew we had found someone who would be able to capture our special day exactly how we wanted. Her professionalism, attention to detail and imaginative mind produced pictures that we will still be amazed at many years from now. We have suggested her to many other friends and will always be our first suggestion."

Kenny
"My husband and I had a great experience with Sandra. She was very professional and made us feel very comfortable. She is a wonderful photographer and produced beautiful photographs. I absolutely love our engagement and wedding pics. Couldn't ask for a better photographer."

Cindy G.
"My husband and I are not the type of people who like to get our photos taken. Sandra not only made us comfortable but made it fun. Her professionalism and organizational skills made it so that we were confident everything was going to go well the day of the wedding and it went even better than we could have expected. She surpassed anything I could have dreamed. She captured the moments and the feeling of everything that was happening. She did an incredible job."

Joanna Rodgers
"Sandie did an AMAZING job at our September wedding. My brother and I got married 3 months apart from each other, and we both hired Sandie for our weddings (though I did not realize that she was my brother's photographer when I first called!). I experienced her photographer as a bridesmaid first, and then as a bride, and was pleased at every angle. She was extremely professional and extremely gifted. I had well over 1,000 pictures from my wedding, and had a very hard time picking favorites. She asks questions before the big day, and really wants to capture the 'personality' of the wedding and of the couple. I HIGHLY recommend this amazing artist and photographer."

Kirsten Lynch
"Sandie did an amazing job at my daughter's wedding. She does her absolute best to capture every moment of the day. Her personality is awesome! We all loved her so much that my other daughter has booked her for our her wedding as well. Sandie does a wonderful job connecting to everyone in the wedding. Absolutely hands down would recommend her."

Bobbie
"Sandi has a true gift. She took over 1500 pictures on my wedding day and each and every one is simply beautiful. She took into consideration our styles and personalities, made sure we got the shots we wanted, and took amazing pictures we never would have thought of. She is so easy to work with, my day went off without a hitch. I would recommend Sandi to anyone."

Heather Edstrom
"Our experience with Sandra Ortiz was fantastic! She did an amazing job taking beautiful pictures of our wedding. She captured everything important memory and so much more! She listened to everything we wanted and was never in the way on the day of the wedding. She was professional and efficient with every interaction we had with her. She has great prices also! We got 3 people on the day of our wedding and that was all included in the standard package! 2 photographers and one just helping in any way possible. Before and after the wedding all of our meetings with Sandra have been great. She is great at getting back to us with any questions we had. The products we ordered came quickly and in perfect condition! We would highly recommend Sandra Ortiz to anyone and plan to use her for any future events that we will be needing a photographer for! Thanks Sandra!"

Matt & Ashley Buchman
"Sandie is a wonderful, talented and professional photographer! My brother used her, I used her and even one of my friends. Our photos are stunning and she is so much fun to work with. With a day as precious as your wedding you only want to trust it with the best!"

Connie Faith
"Sandie was amazing and we will be recommending her to everyone we know! She was so nice to work with and easy going! She has such a passion and intuition for great creative photos. I remember when she did our engagement session; she would say, "Okay, that's the last shot... " and then you could tell she was just dreaming up another amazing shot to take. So many great pictures at our wedding too! Everyone comments on how awesome they look."

Mike & Alicia
"Our experience with Sandie was fantastic. I couldn't have asked for anything more. I referred her to a friend and will be recommending her to many more in the future. She really made our wedding day amazing, and captured every special moment. Our guests were also so impressed with her work and said they have never seen a more professional and caring photographer. We still look at the pictures everyday, and are so glad that we have something so perfect that will last a lifetime."

Tara McCormick
"Our picture experience with Sandie was amazing! Our engagement pictures were perfect and we experienced nothing but the best on our wedding day. The pictures are gorgeous and some of the best pictures taken were the ones that weren't staged and are unique! We couldn't be happier!"

Laura
"Sande is amazing! Not only is she an amazingly talented photographer, but she is caring, professional and personal. She has an amazing intuition and comfortable presence for taking the right pics. She also takes in interest in getting to know you in order to insure the perfect pics for one of the most important moments in your life. She is wonderful!"

Effie & Tony Covganka
"Our experience with Sandie was wonderful from introduction to finish. We were fortunate enough to have seen in her in action at a wedding we attended. She embodies what wedding photography should be. She has the ability to capture those moments that are priceless, and we were so blessed to have her be part of our wedding day. I would get married again just to hire her."

Jason and Patricia Wallace
"Everything about working with Sandie was easy and simple. She captured our personalities perfectly, and was not afraid to try quirky, off beat shots (most of those turned out to be our favorites!). She interacted well and easily with the many requests of our family. Most importantly, she endeared herself, bringing out the best in everyone! Heartfelt and strong recommendations!"

Brian and Michelle Cern
"I would recommend Sandie to anyone. Not only does her talent and passion shine through her photographs, her work ethic is outstanding. Sandie will do whatever it takes to make sure your experience with her is effortless. Sandie exceeded my expectations."

Stephanie Pizzala
"Amazing! Sandie was awesome. Her passion for photography shows in the pictures. We were so impressed with everything she did, from the engagement pictures and all weddings photos. Every picture was just beautiful. Sandie has a unique style that sets her apart from all the rest. I can not talk about my wedding without mentioning how wonderful my photographer was. Truly one of the best!"

Lori and Jason Sherman
"My experience with Sandie was simply perfect. Not only was she extremely professional but her creativity and passion for photography is one of a kind. My wedding photos were stunning, unique, and told the "story" of our day perfectly. Out of 1400 + pictures taken I simply could not find one I did not like. Not to mention her easy going personality; I felt as if I was not only dealing with a vendor, but sharing my most precious moments with a friend. She is as good as it gets!"

Kristin
Add Your Review of Sandra Ortiz Photography

Dawn & Tim
De Forest, WI

Betsy & Curt
Watertown, WI

Tisha & Charles
Rockford, IL

Sarah & Andrew
Milwaukee, WI

Corissa & James
Machesney Park, IL

Kim & Andrew
Streamwood, IL

Jaina & Keenan
Dousman, WI

Sonya & Charles
Shirland, IL

Heidi & Stephen
Barrington, IL

Alana & Anthony
River Forest, IL

Erika & Shawn
Mukwonago, WI

Elizabeth & Derek
Sandwich, IL

Bubblez & Vincent
Chicago, IL

Amber & Dylan
Elkhorn, WI

Shelley & Rob
Grayslake, IL

Cassy & Aaron
Sheboygan, WI

Kate & Eugene
Grayslake, IL

Anna & Jim
Yorkville, IL

Alejandra & Michael
Elk Grove Village, IL

Kate & Terry
Lake Forest, IL

Katharina & Terrance
Lake Forest, IL

Markesha & David
Milwaukee, WI

Hallie & Chris
Harvard, IL

Mercedes & Sergio
Madison, WI

Katrina & Kyle
Elkhorn, WI

Barbara & Jermal
Milwaukee, WI

Florencia & Alejandro
Chicago, IL

Jennifer & Bill
South Haven, MI

Diane & William
Harwood Heights, IL

Joel & Cathy
Madison, WI

Lekwan & Demarcus
Chicago, IL

Denise & Nathan
Kenosha, WI

Daleis & JT
Chicago, IL

Jacki & Chris
Saint Charles, IL

Ashley & Cerell
Milwaukee, WI

Joann & Jeff
Mayville, WI

Tina & Don
Darien, IL

Kimberly & Troy
Rockford, IL

Jessica & Casey
Naperville, IL

Carol & Andrew
Butler, WI

Ashley & Chris
Lowell, WI

Devonne & Ed
Milwaukee, WI

Dana & Aaron
Joliet, IL

Holly & John
Valparaiso, IN

Lindsey & Brian
Skokie, IL

Tiffany & Greg
Brodhead, WI

Kristey & Harish
Vernon Hills, IL

Mary & Patrick
Chicago, IL

Natalia & Jesus
Chicago, IL

Crissie & Keith
Joliet, IL

Katlin & Zackery
Joliet, IL

Heather & Jacob
Madison, WI

Jessica & Bob
Carol Stream, IL

Breanne & Steve
Chicago, IL

Jennifer & Michael
Gurnee, IL

Jodi & Loren
Plymouth, WI

Stacey & Silverio
Schaumburg, IL

Kelsey & Jeff
Lake Geneva, WI

Cecelia & Kevin
Evanston, IL

Amber & James
Cary, IL

Frances & Jesse
Machesney Park, IL

Tracy & David
Grafton, WI

Samantha & Eduardo
Fort Atkinson, WI

Ashley & Thomas
Poynette, WI

Holly & Matthew
Kohler, WI

Janet & Larry
Delavan, WI

Florencia & Alejandro
Cicero, IL

Katelyn & Seneca
Chicago, IL

Tabitha & Brandon
Fond du Lac, WI

Lori & Daniel
Hartland, WI

Rachel & RJ
Theresa, WI

Lori & Mike
Yorkville, IL

Victoria & Gregory
Palos Heights, IL

Taquanda & TJ
Chicago, IL

Devbra & Derek
Chicago, IL

Jacklyn & Matthew
Yorkville, IL

Catrina & David
Schaumburg, IL

Vanea & Travis
Chicago, IL

Tasha & Nate
Chicago, IL

Emily & Matthew
Aurora, IL

Merritt & George
Lincolnshire, IL

Melissa & Jake
Fox Lake, IL

Martina & Juan
Milwaukee, WI

Jessica & Hector
Waukegan, IL

Jamie & Leonardo
Waukesha, WI

Charleigg & Larry
Oak Park, IL

Evelyn & Andrew
Lake Zurich, IL

Kilissa & Kevin
Chicago, IL

Bridget & Thomas
Chicago, IL

Mary & Paul
Hubertus, WI

Trisha & Dan
Eagle, WI

Alissa & Andrew
Genoa, IL

Salessa & Paris
Menomonee Falls, WI

Tashana & Cotis
Milwaukee, WI

Breanna & Mahaila
Waukesha, WI

Amanda & Jesse
Streamwood, IL

Regina & Justin
Madison, WI

Haley & Jason
Madison, WI

Connie & Joseph
Addison, IL

Tiffany & Antonio
Madison, WI

Lynn & Jeff
Mokena, IL

Julia & Shawn
Franklin, WI

Amber & Lance
Kenosha, WI

Megan & Taylor
Ottawa, IL

Cindy & Julia
Muskego, WI

Sara & Benjamin
Homewood, IL

Michelle & Matthew
Wadsworth, IL

Shacarol & Jaron
Milwaukee, WI

Marissa & TJ
Bristol, IL

Jennifer & Kyle
Milwaukee, WI

Summer & Joseph
Elkhorn, WI

Rachel & Danny
Belgium, WI

Kerrie & Scott
South Haven, MI

Jona & Troy
Milwaukee, WI

Jayme & Jamie
Kenosha, WI

Angela & William
Pewaukee, WI

Andrea & Jorge
Streamwood, IL

Stephanie & Gabriel
Chesterton, IN

Monique & Paul
Racine, WI

Sarah & Matt
Muskego, WI

Image & James
West Bend, WI

Milissa & M.J.
Oak Creek, WI

Amy & James
Chicago Heights, IL

Keandra & Joseph
Racine, WI

Crystal & Lee
Sheboygan, WI

Kaitlyn & Bryan
Madison, WI

Lindsay & Shanna
Schaumburg, IL

Malgorzata & Chris
Romeoville, IL

Courtney & Eric
Naperville, IL

Sakina & William
Chicago, IL

Kathryn & Brian
Madison, WI

Amber & Adrian
Hartland, WI

Hasan & Leann
New Berlin, WI

Patrick & Holly
Rockford, IL

Stephanie & Matthew
Racine, WI

Alyssa & Kyle
Morris, IL

Stormy & Joseph
Great Lakes, IL

Sarah & Craig
Milwaukee, WI

Melanie & Gary
Oak Forest, IL

Jennifer & Hank
Milwaukee, WI

Dave & Liz
Lisle, IL

Kinsey & Robert
Woodstock, IL

Carolyn & Brian
Milwaukee, WI

Melissa & Michael
Mc Farland, WI

Eve & Dave
Milwaukee, WI

Raquel & Luis
Berkeley, IL

Alisha & Mark
Kewaskum, WI

Aleshia & Samuel
Mequon, WI

Deb & Keith
Cary, IL

Marinella & Michael
Hoffman Estates, IL

Coua & Tou
Cottage Grove, WI

Mickey & Reese
Milwaukee, WI

Kaitlyn & Mark
Racine, WI

Tonjia & Cheikh
Riverdale, IL

Daniel & Bonnie
Milwaukee, WI

Stephanie & Josh
Zion, IL

Samantha & Brandon
Belvidere, IL

Lori & William
Waukegan, IL

Basia & Arlou
Gurnee, IL

Susan & Brett
Sheboygan, WI

Ed & Terra
Lockport, IL

Megan & Cody
Round Lake, IL

William & Amanda
Oak Forest, IL

Natasha & Jeffrey
Wadsworth, IL

Christina & Raymond
Chicago, IL

Leah & Mitch
Chicago, IL

Julie & Tom
Tinley Park, IL

Joanne & Sam
Batavia, IL

Christina & Pj
Arlington Heights, IL

Traci & Jim
Lockport, IL

Cecily & Ryan
Madison, WI

Victoria & Richard
West Bend, WI

Tiffany & Ernest
Chicago, IL

Sarah & Paul
Sun Prairie, WI

Crysana & George
Waukesha, WI

Ashley & Brad
Mukwonago, WI

Vicky & Mitch
Palos Hills, IL

Ashley & Phillip
Alsip, IL

Lisa & Earl
Buffalo Grove, IL

Roy & Mary
Rockford, IL

Kim & David
Rockford, IL

George & Tristan
Milwaukee, WI

William & Amanda
Streamwood, IL

Venita & Joe
Milwaukee, WI

Ashley & Lorenzo
Freeport, IL

Brianna & Dan
Lake Zurich, IL

Leticia & Luke
Milwaukee, WI

Marissa & Courtney
Chicago, IL

Stephanie & Andre
Joliet, IL

Michelle & Tony
Hartland, WI

Brenda & Robert
Aurora, IL

Chris & Aziza
Waukesha, WI

Kimberly & KC
Milwaukee, WI

Silvia & Juan
Janesville, WI

Holly & Corey
Sheboygan, WI

Jessica & Justin
Rockford, IL

Alicia & Travis
Sheboygan Falls, WI

Janine & Greg
Lake in the Hills, IL

Ashley & David
Gilberts, IL

Anna & John
Cary, IL

Misty & Cory
Kenosha, WI

Jessica & Dan
Oak Lawn, IL

Kenneth & Moumm
Chicago, IL

Hyfa & Jadallah
Chicago, IL

Katie & Michael
Kenosha, WI

Laura & Charles
Grayslake, IL

Angela & Chuck
Racine, WI

Cindy & Rich
Chicago, IL

Elizabeth & Antonio
Kenosha, WI

Kristin & Aaron
Zion, IL

Vanessa & Jose'
Lake Forest, IL

Teresa & Michael
Berwyn, IL

Ashley & Rich
Kenosha, WI

Mary & Ali
Milwaukee, WI

Lissette & Miguel
Chicago, IL

Charity & Michael
Richmond, IL

Sara & Brian
Racine, WI

Jenni & Tyler
Oconomowoc, WI

Sarah & Taylor
Rockford, IL

Karina & Robert
Buffalo Grove, IL

Holly & James
Wheeling, IL

Brian & Raelyn
Franklin, WI

Kim & Mitch
Lake Zurich, IL

Michelle & Chris
Woodstock, IL

Jessica & Jairon
Chicago, IL

Jaymie & Jason
Pewaukee, WI

Amy & Bill
Milwaukee, WI

Emily & Jeremiah
Grayslake, IL

Ryan & Robert
Chicago, IL

Anna & Valeriano
Elgin, IL

Melissa & Austin
Milwaukee, WI

Linda & Jerry
Chicago Heights, IL

Nicole & Joseph
Oostburg, WI

Rebecca & James
Valparaiso, IN

Alyssa & Kevin
Wood Dale, IL

Nancy & Victor
Berwyn, IL

Andrea & Cody
Sheboygan, WI

Betsy & Kyle
Milwaukee, WI

Rachel & Ryne
Lake in the Hills, IL

Yoisha & Franco
Streamwood, IL

Kelly & Andrew
Milwaukee, WI

Tiffany & Tyler
Portage, IN

Felicia & Craig
Milwaukee, WI

Ashley & Justin
Pewaukee, WI

Carolina & Nelson
Waukegan, IL

Angela & Jonathan
Lombard, IL

Andrea & Brock
McHenry, IL

Agata & Omar
Addison, IL

Lisa & Don
Fort Atkinson, WI

Heather & Ben
Lansing, IL

Vicki & Steve
Carol Stream, IL

Natasha & William
Antioch, IL

Donna & William
Merrillville, IN

Teresa & Eric
Barrington, IL

Jessica & Ryan
Waldo, WI

Janette & Carl
Naperville, IL

Tara & Dwight
Madison, WI

Patrick & Joy
Middleton, WI

Abigail & Tim
Lockport, IL

Edward & Ann
Chicago, IL

Jennifer & Jacob
Delafield, WI

Edward & Kris
Lake in the Hills, IL

Stephanie & Dakota
Rockford, IL

Nicole & Tanya
Chicago, IL

Dan & Marin
Joliet, IL

Tasha & Brett
Chicago, IL

Brittany & David
West Bend, WI

Tiffany & Aundrake
Chicago, IL

Megan & Eric
Chicago, IL

Kris & Daniel
Crown Point, IN

Holly & Jordan
Portage, IN

Katina & Demarco
Milwaukee, WI

Christine & Timothy
Huntley, IL

Brad & Carrie
Chicago, IL

Andrea & Glenn
Oak Forest, IL

Patricia & Kendall
Joliet, IL

Kyle & Jaden
Buffalo Grove, IL

Jenena & Marcus
Belvidere, IL

Canishia & Jacob
Milwaukee, WI

Erika & Rich
Portage, IN

April & Jordan
Frankfort, IL

Shannon & Chris
Gurnee, IL
Send Message to Sandra Ortiz Photography