Nightlife is a professional DJ/VJ service featuring live Saxophone, Music Videos on the Big Screen along with a great Digital mix of music from Big Band, Classic Rock, 70's, 80's 90's to the hottest Top 40/Hip Hop/Latin of today. Nightlife adds a touch of distinction to your affair. We offer free consultations prior to your grand event. 3 DJ's, MC and great mix. Professional Quality and Best Price! New England Conservatory of Music Graduate! We are committed to making your next party 'The Best'.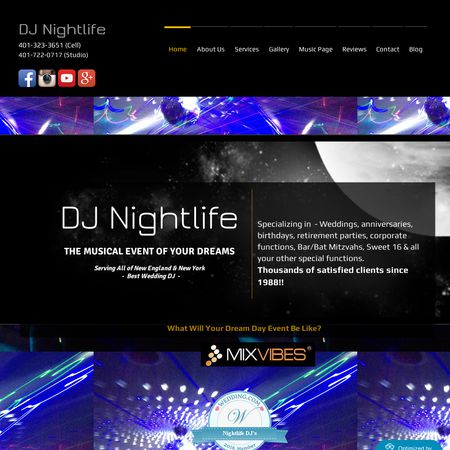 1/21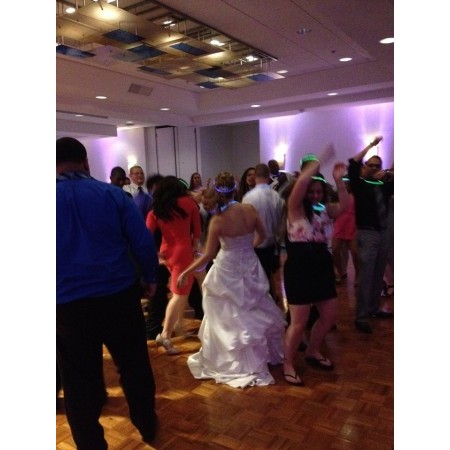 2/21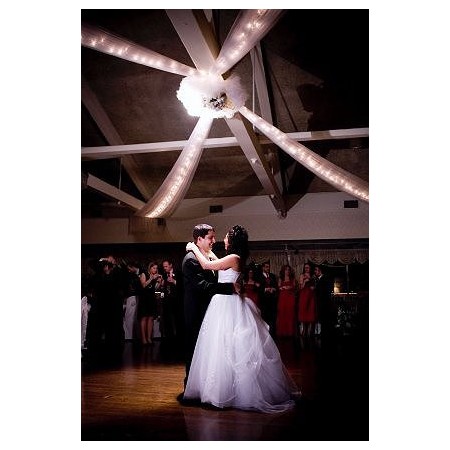 3/21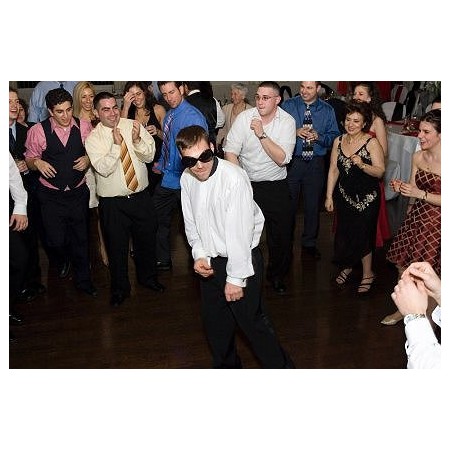 4/21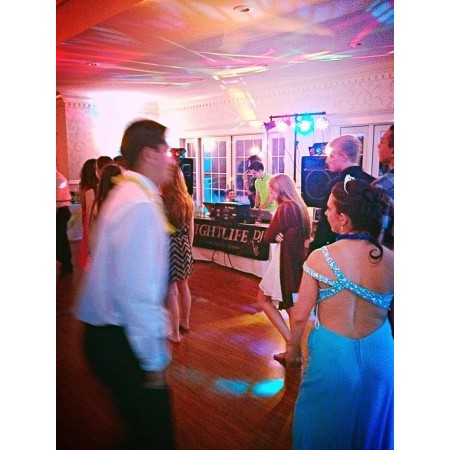 5/21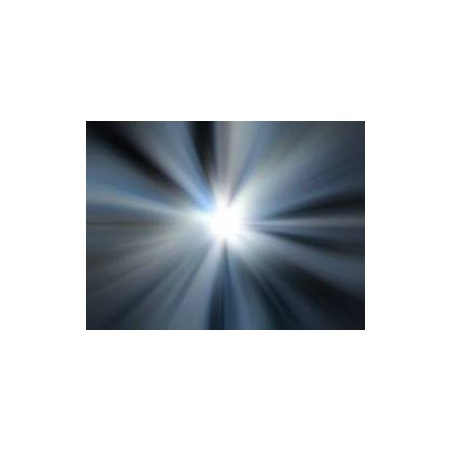 6/21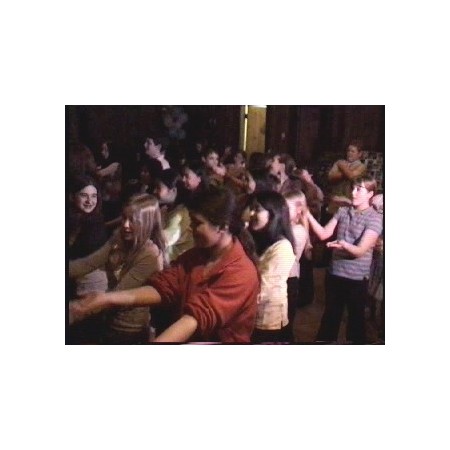 7/21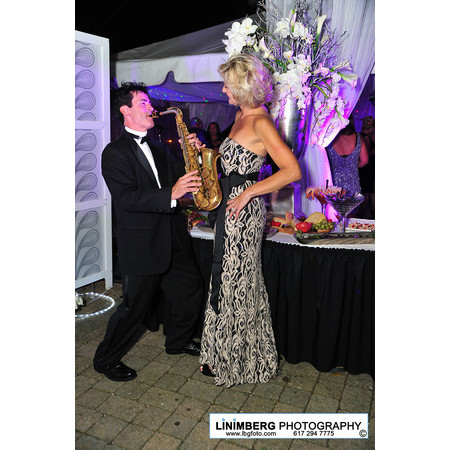 8/21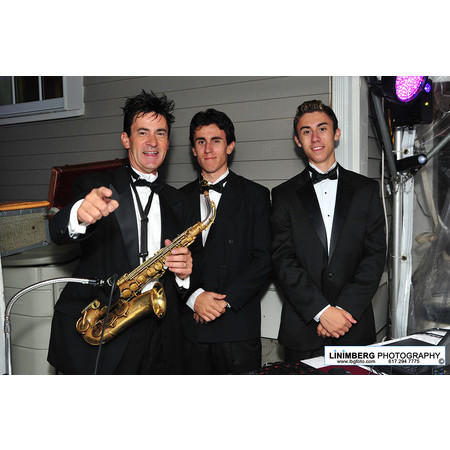 9/21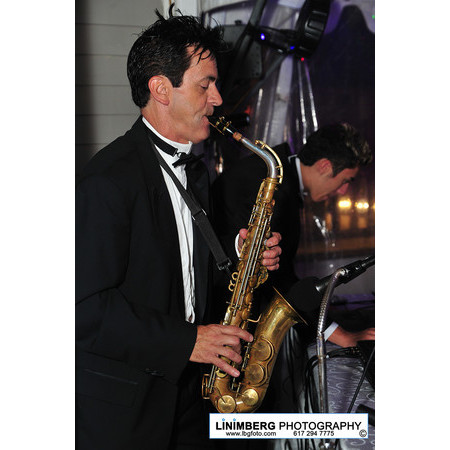 10/21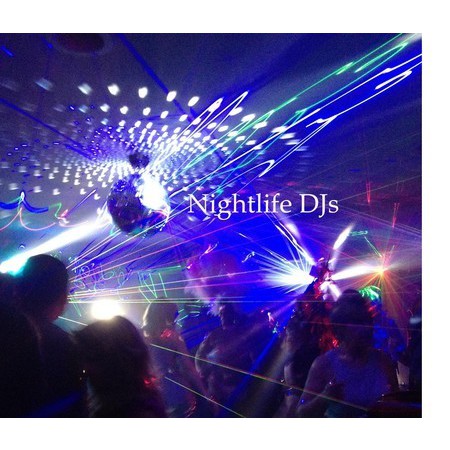 11/21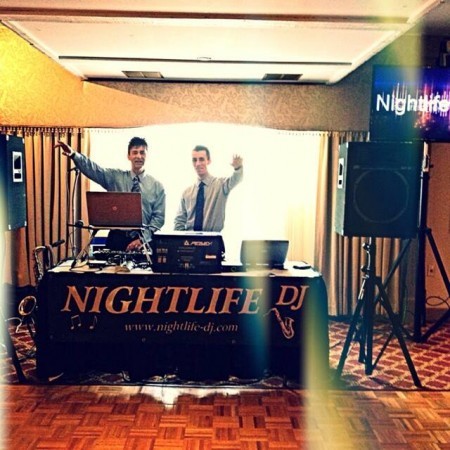 12/21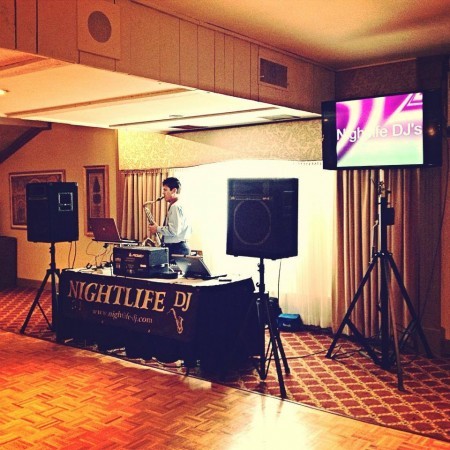 13/21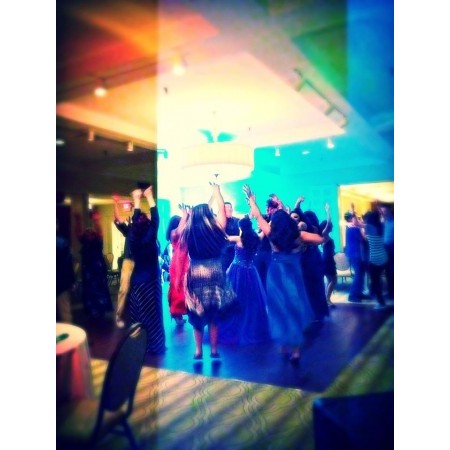 14/21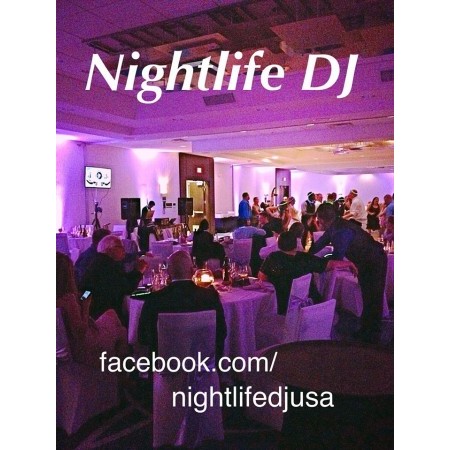 15/21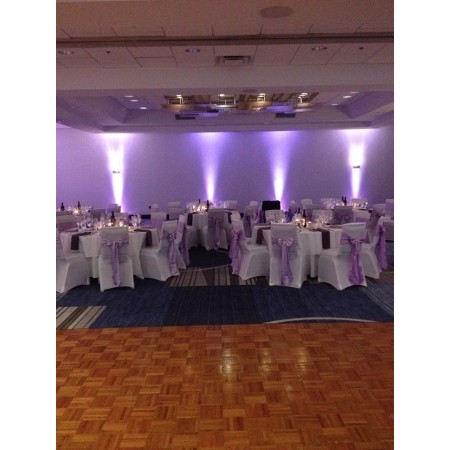 16/21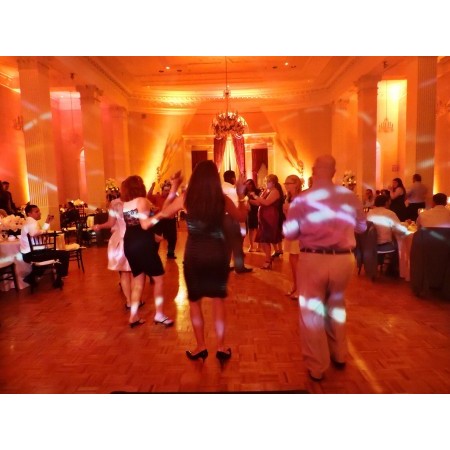 17/21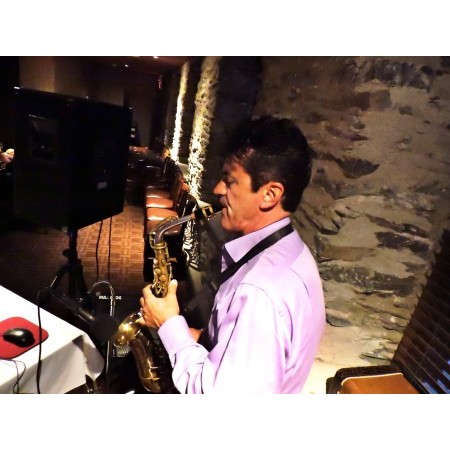 18/21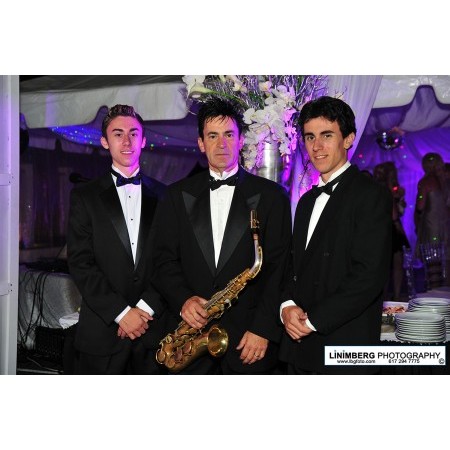 19/21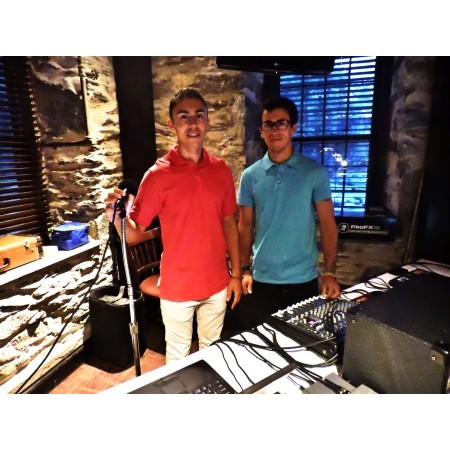 20/21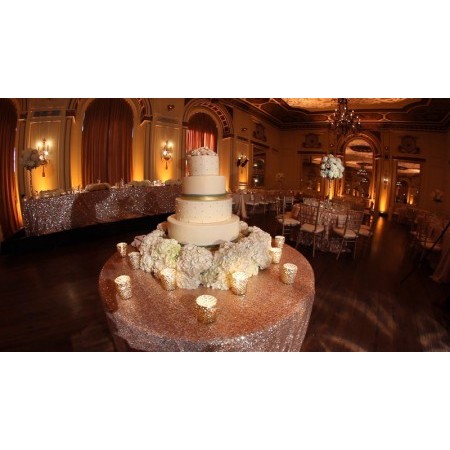 21/21
‹
›
"You did a fantastic job today and really knew how to work the crowd!! Loved every bit of it!​ Thanks, Ed, I can't wait to hire you again for my next event. I will be mentioning you to all my brides (and only you)."

Shadia
"The DJ and MC services provided by DJ Nightlife for my wedding was amazing. Ed played the saxophone during dinner and amazed everyone with his talent. The AC was broken on one of the hottest days of the summer but he kept everyone on the dance floor. Our wedding would have never been as memorable as it was if it were not for Ed and his sons. We had so much fun! Thank you, Ed! You are an amazing and talented DJ!"

J Caroline Chellel
"Ed and company did a great job with our wedding. Well-dressed and professional, they will get your guests on their feet. As an added bonus, Ed will entertain with his sax. It was a great experience using Nightlife DJs."

Hilary & Michael Duffy
"Dear Ed, Jonathan & Jordan, the pasta supper at St. Agnes was great and the entertainment 'Superb'! You are the best!! Thank you so very much for your services."

Cathy Cadden
"You guys were truly amazing. The sax playing was wonderful. All my guests were totally impressed. Thank you for making my birthday a huge success. I will definitely call you for future parties."

Elizabeth Malafaia
""Perfect DJ For Any Affair," He plays live saxophone and also sings great. I thought it was the CD! Our guests could not be more happy with the level of entertainment. I would hire him again in a minute. Best DJ I've heard in New England."

Atrion Corp.
"Ed, I just wanted to say BIG thanks to you guys for last night's sweet 16 party. Was amazing and so appreciate all that you did, getting them on the dance floor all night, making Alyssa and my family so welcome! Awesome job and thank you again."

Dee St. Franc
"Ed, Thanks for being part of a great time, John had a blast. You guys did a great job."

Wendy McGrath
"Ed & Jon, we had a wonderful evening at our 30 Week Club Anniversary dinner. Thanks in part to you for the wonderful entertainment and especially your special "sax" renditions. On behalf of Holy Angels 30 Week Club and me, thank you. Please play for us next year. Warm regards."

Marie Gizzarelli
"Paul and I can't begin to thank you enough for the wonderful job you did for our May 7th wedding. We are still getting compliments on "Our Wonderful DJ." My wedding was exactly how I wanted the day to go, and you playing the saxophone and singing gave it the personal touch I was looking for and thought I would never find. You did a fabulous job and would definitely recommend you to anyone who is looking. We have received so many compliments on the music."

Michelle & Paul Turcotte
"Jamie and I would like to thank you very much for helping us to have such a wonderful evening! You did a fantastic job trying to accommodate all of our requests as well as our guests! You are a true professional! Thank you again for a job well done!"

Beth & Alex Laplume
"Don and I, and everyone I have spoken to since our wedding, want to thank you again for your great work. Everything was wonderful, and you and your son made everything perfect for everyone. Your song choices and singing along with your beautiful saxophone playing really made it a great night. Thank you again."

Wendy & Don Smith
"I wanted to personally send you an email, to thank you for the amazing job you did. You exceeded my expectations and let me tell you, everyone at the event was blown away with your performance! I've never seen a DJ get so into the crowd, and be as versatile as you. And, if you ever need any references, I would be more then happy to. Also, I'll be dropping the Nightlife DJ name around if any friends or family are having parties! Thank you so much!"

Courtney DiDonato
"What can we say? The party was just fantastic. You guys did a great job Saturday night to make my parents so happy and to make our guests leave saying what a great time they had! Louie and I are just so thankful that you allowed all of our guests to request and dance all night. Thank you so much for that. All we can hope is that this will generate more business for you since, as you could see, we have huge families. Thank you again."

Lori & Louie DiDonato
"We really appreciated the gig you did for us three years ago at our daughter Johanna's bat mitzvah. Now our younger daughter is preparing for her bat mitzvah. The date is November 7. Would you be available and interested in another gig?."

Jacqui Bloomberg
"We just got back last night from Mexico. We wanted to thank you very much for all you did. Everybody had a great time and said that the DJ was awesome! So thank you and can you tell your son we really appreciate everything. You both did an awesome job!"

Tammy and Nathan Chere
"I wanted to start by saying what a fantastic job we all think you did on Saturday! We loved all the music that you played, your sax playing was wonderful -- you are very talented and you were great with the crowd. I know my grandmother especially thanks you for the dance. Once again, we'd really like to thank you for a wonderful evening! We are so pleased with the way everything turned out and we owe a large part of that to you. We will certainly recommend you."

Kate Arsenault
"Thank you for everything you did at our wedding. It was amazing. My family and friends said it was the best one they have seen in many years."

John Maisano IV & Jaeyoung Choi
"I want to thank everyone so much. The wedding was beautiful and I was so happy to see everyone again. There was a total of 103 people. It was an amazing turn out. Ed and Jon, you guys were amazing. I had so many compliments from everyone about both of you. Ed, the live sax at the wedding was a huge hit, we all loved it. You have an amazing gift, don't ever loose it."

David & Erin Marshall
"Hi Ed, Brett and I just got back from our Honeymoon. I just wanted to say thank you for everything. You did a great job & we had a wonderful time at our wedding. Actually, I had quite a few people there who I work with at the Marriott & they were very impressed. My boss wants to add you to our preferred vendors list now, so hopefully you will get some more business from it. Thanks again! Keep in touch!"

Laura & Brett Kilmer
"Ed, I just wanted to take a moment to thank you for your DJ services for our wedding on June 4th. The day and night turned out perfectly. I would recommend you to anyone who asked for a DJ. Again, thank you and it was a pleasure."

Tina & Mark James
"Ed, words cannot express how much we appreciate everything you and your son brought to our day. So many things were crazy and we are still settling down, but our family appreciated everything, your talent and your charisma. Thank you for being a part of our day!"

Francine & Michael Bading
"We wanted to touch base and tell you that you did the most amazing job at our wedding. We got our DVD from the videographer and it brought us back to that day and the reception was absolutely phenomenal - thanks to you. All of your excellent communication led up to the perfect day that it was. You & your son were the utmost professionals. You are an incredible musician and everybody continues to rave over how cool you are and how you are the best they've seen. You did a PHENOMENAL job!"

Halsey Husson & Jay
Add Your Review of Nightlife DJ's

Kelley & Chris
Pawcatuck, CT

Ashley & Young
Sherborn, MA

Mary & Nolan
Kennebunkport, ME

Lauren & Branden
Holyoke, MA

Frank & Earl
Newport, RI

Carol & John
Middletown, RI

Jennie & Adwan
Rutland, VT

Danielle & Damon
Groveland, MA

Nora & Clinton
Hanover, MA

Carolyn & Pete
Amherst, MA

Jessica & Mike
West Springfield, MA

Ginamarie & Todd
Springfield, VT

Kathy & Jim
Bolton, CT

Mehmet & Roberts
North Attleboro, MA

Brittany & Ryan
Dayville, CT

Nancy & Fidel
Swansea, MA

Katy & Jon
Springfield, MA

Donna & Jim
Newport, RI

Colleen & Fred
Hudson, NH

Katy & Marc
Providence, RI

Kelly & Gary
New Bedford, MA

Mishel & Eduardo
North Dartmouth, MA

Crystal & Chris
Haverhill, MA

Daniella & Dilomar
Bolton, MA

Sandra & Felix
Waterbury, CT

Michelle & Jason
East Lyme, CT

Amanda & Kyle
Mashpee, MA

Victorina & Angel
Springfield, MA

Kat & Dustin
Newport, RI

Rachel & Jaime
Old Saybrook, CT

Kaitlyn & Scott
Attleboro, MA

Danielle & John
Bristol, CT

Betty Ann & Dave
Millville, MA

Erin & Jason
Suffield, CT

Lisa & Chris
Brooklyn, CT

Lisa & James
Warwick, RI

Tracy & Michael
Durham, NH

Lindsay & Brad
Hampton, NH

Amber & Mike
Westbrook, CT

Dolly & Jorge
Waterbury, CT

Joann & Harry
Taunton, MA

Samy & Ryan
Rochester, NH

Mandy & Brian
Bridgewater, MA

Christine & David
East Hartford, CT

Denise & Greg
Middletown, CT

Kori & Joseph
Randolph, MA

Meg & Nicholas
Newport, RI

Tanice & Colin
Hamden, CT

Marisa & Dwayne
Newport, RI

Christina & Jeffrey
Torrington, CT

Ruthann & Louis
North Chatham, MA

Colleen & Brandon
Nashua, NH

Melanie & Eric
Lebanon, ME

Melissa & Nick
New Britain, CT

Amy & Ken
Milford, MA

Kassandra & Kevin
Keene, NH

Sara & Darren
Wilbraham, MA

Amy & Nathan
Marlow, NH

Phanieann & Fernando
Woonsocket, RI

Monika & Radek
New Britain, CT

Caroline & Matt
Warwick, RI

Anne & Michael
Concord, NH

Jan & Mark
Jewett City, CT

Lisa & Matthew
Carolina, RI

Sulie & Jose
Tewksbury, MA

Christina & Justin
Ansonia, CT

Shelley & Sean
Templeton, MA

Teyah & Johnnie
Bristol, CT

Sue & Jeff
North Reading, MA

Sarah & Joe
Groveland, MA

Kelli-Lynn & Jamal
Westbury, NY

Hilary & Mike
Barton, VT

Chelsea & Alfred
New London, CT

Michelle & Robert
Topsfield, MA

Vanessa & Vincent
Providence, RI

Christine & Butch
Norton, MA

Jody & Anthony
New Rochelle, NY
Send Message to Nightlife DJ's