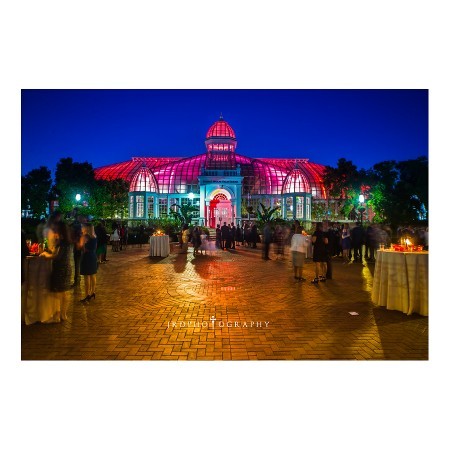 1/25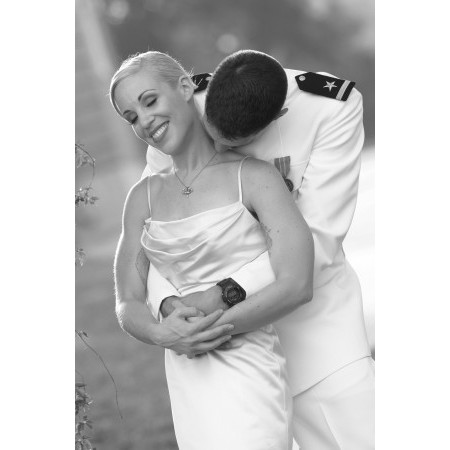 2/25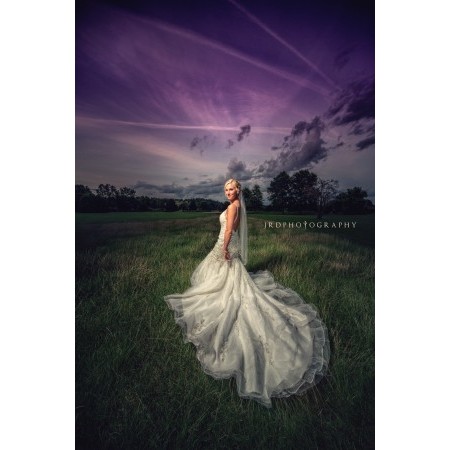 3/25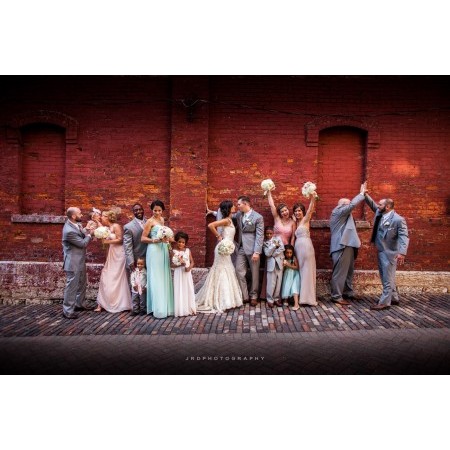 4/25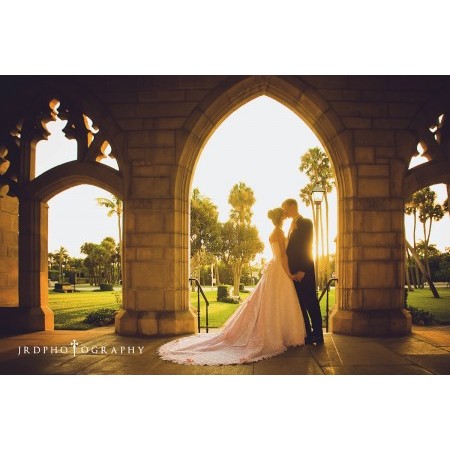 5/25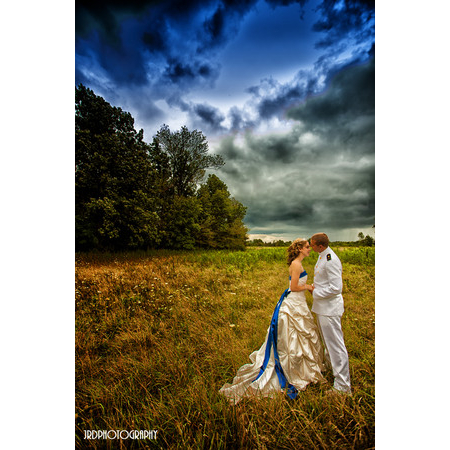 6/25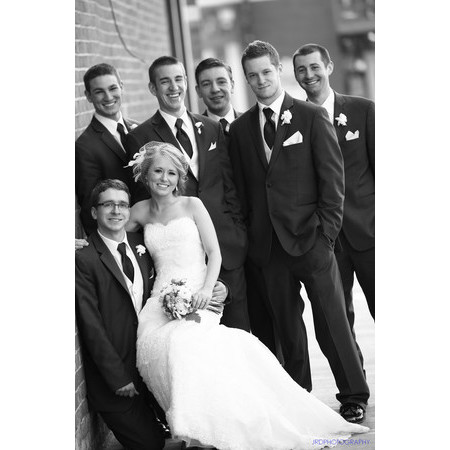 7/25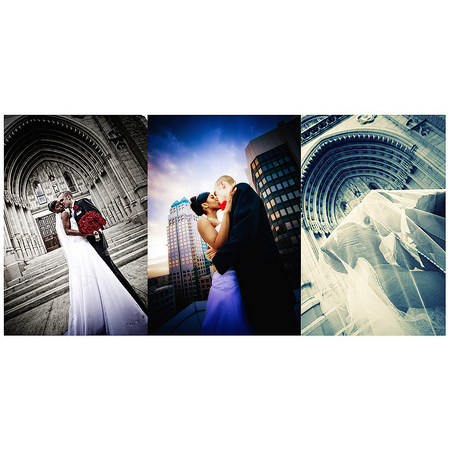 8/25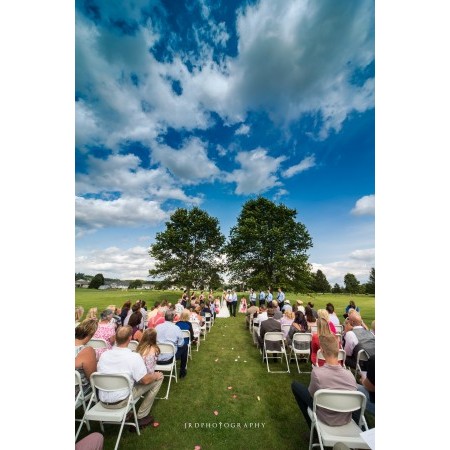 9/25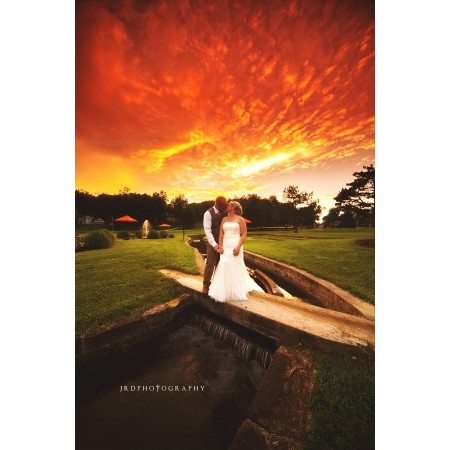 10/25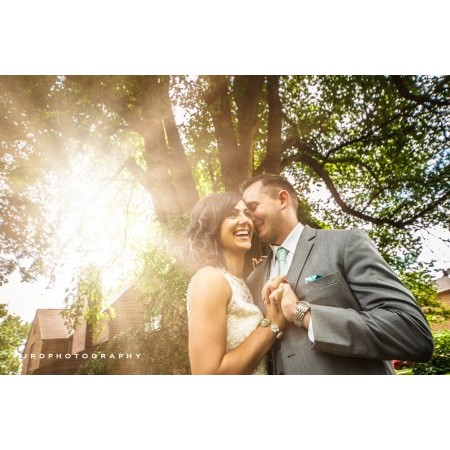 11/25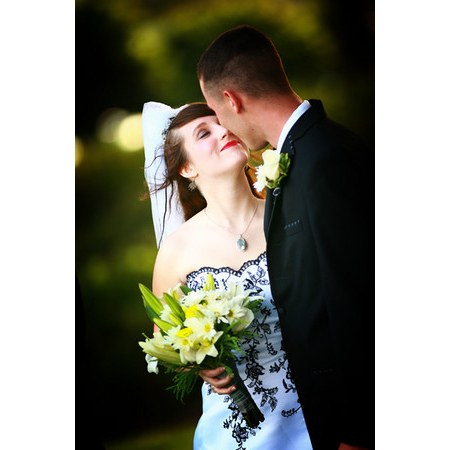 12/25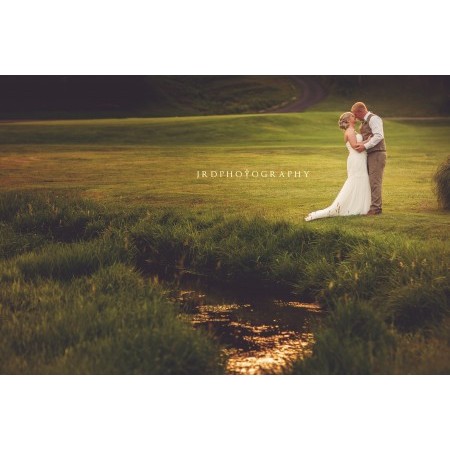 13/25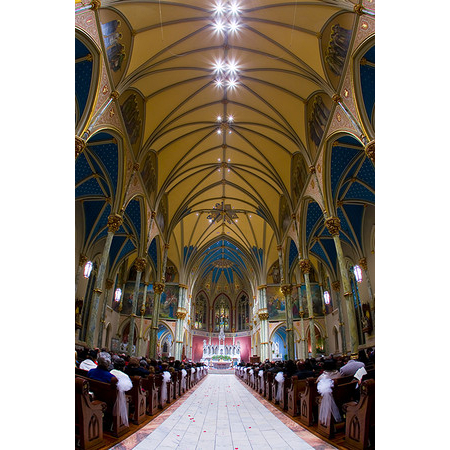 14/25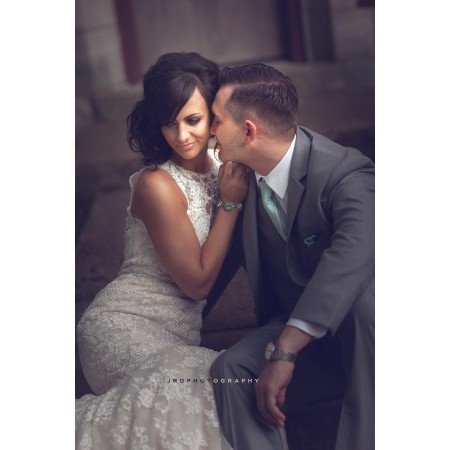 15/25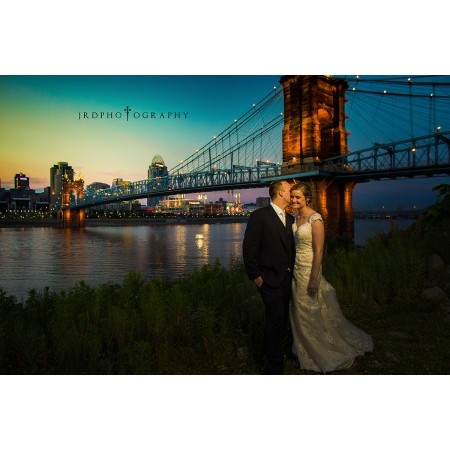 16/25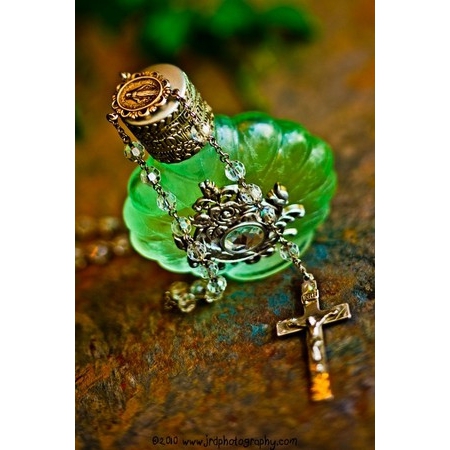 17/25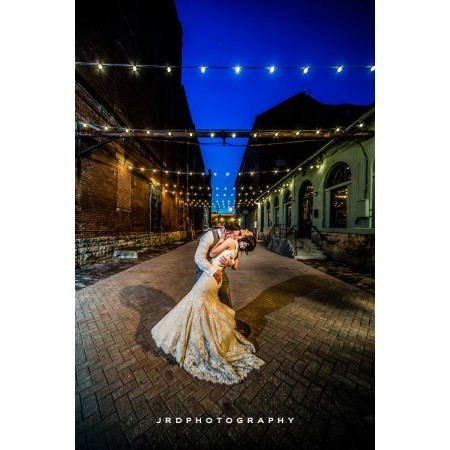 18/25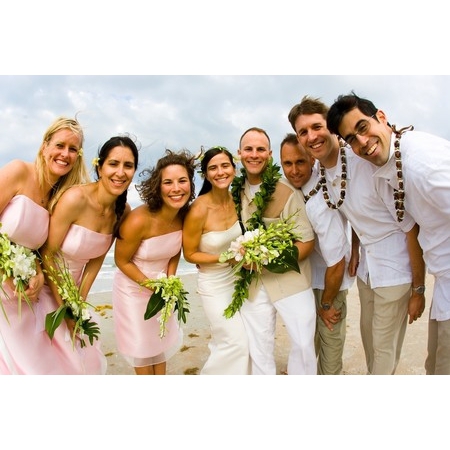 19/25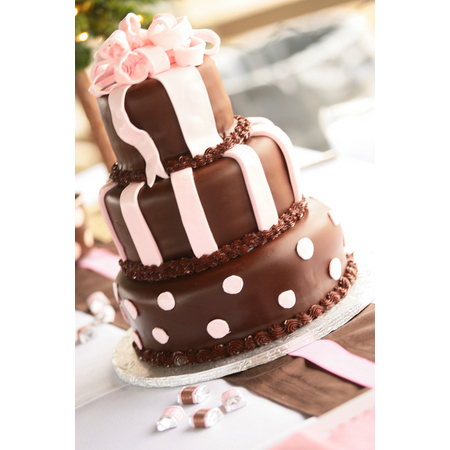 20/25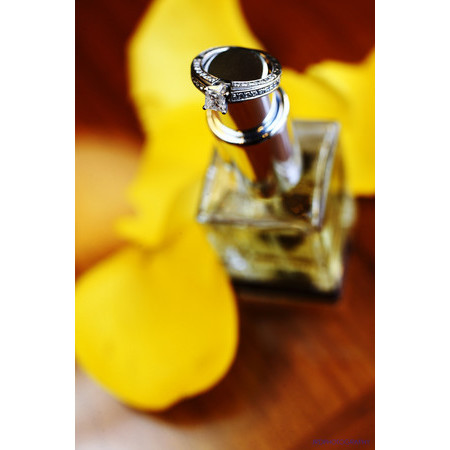 21/25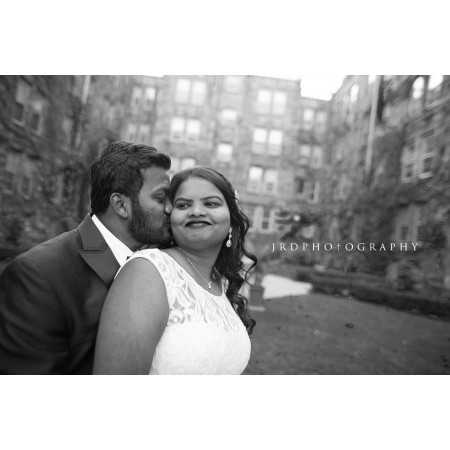 22/25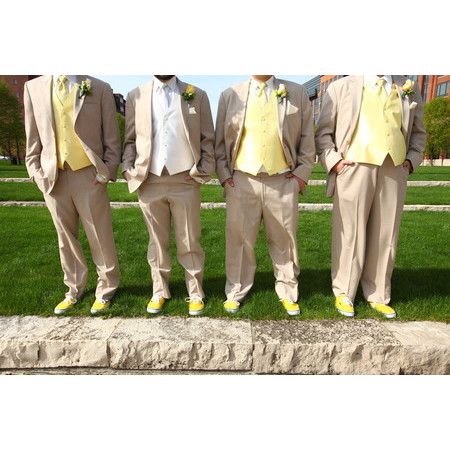 23/25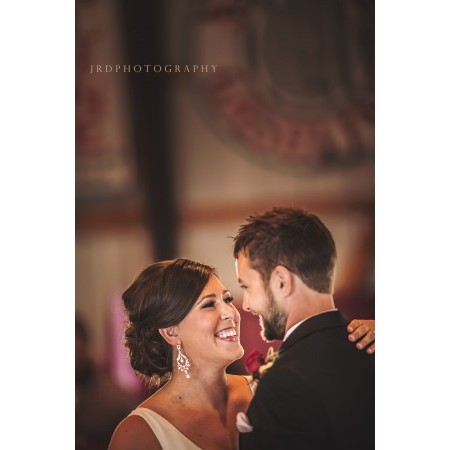 24/25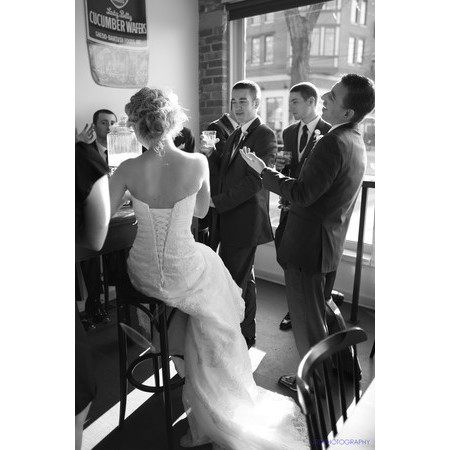 25/25
‹
›
"Amazing talent, straight to the point; his pics speak for themselves."

Anna M.
"Amazing photographer! Extremely creative, very professional, and a great person. Always excited to see what he comes up with next!"

Holly S.
"One word... Amazing! Not only did JRD photography capture one of the most important days of my life but the quality was more than expected. If you want your photos to look like they could be right out of a magazine this is your photographer. Like I said, Amazing!"

Brandon Quick
"Jace photographed our recent wedding. The pictures we have seen are amazing! He was a true professional and was willing to listen to what we wanted and he delivered. He has a very creative eye and found great backgrounds for our photos. We can't wait to see the rest of the pictures!"

Chris Manning
"He's phenomenal. That is all."

Nella V.
"Jace is nothing short of amazing! One word: WOW! Not only did Jace turn the pictures around quickly, he was able to connect with me and capture my personality in a way no one has before. His photos ended up being some of my favorites! Putting a camera in Jace's hands is nothing short of magic. He is professional, creative (not to mention hilarious) and has an amazing connection with who/what he is shooting. I highly recommend JRD Photography. You won't be disappointed!"

Jennifer B.
"What a pleasure to work with! Jace is an extremely talented artist! His eye for photography is nothing less than outstanding! I will be using his services again in the very near future!"

Teri
"I always have a blast working with Jace! He is extremely professional yet very easy to work with. He has a great vision and his talent is amazing! His photos speak for themselves!"

Barbara F.
"He was amazing -- from planning a last minute wedding, changing venues, to the big day, I rest assured that we had an amazing photographer. Jace captured outstanding photographs (even in cold and rainy weather) and the initial photos are hands down 5 star quality. Jace has an eye to capture memorable moments and his editing is outstanding. I truly feel blessed to have had the opportunity to work with such an amazing photographer on our big day!"

Jacqueline
"Jace did a wonderful job! He was great at getting all the photos we wanted and kept us informed well. We didn't need to worry about missing anything because he took care of it all and told us when we needed to smile! It was a great relief having him as our photographer. He worked well with our time schedule and kept everybody smiling!"

Elaine E.
"Very efficient in getting all the pictures of each special event of the day. Jace was extremely professional and so very friendly. Made everyone feel at ease."

Sue Ulm
"Jace was wonderful. A very experienced photographer."

Karen L.
"Having used JRD Photography since the mid 2000's in his Florida and Ohio Locations, we can only say the utmost kudos to his style and artistry. We will continue using his talent for years to come."

Amy Zant
"Very creative and interesting shots! Loved the way everything turned out, the editing was amazing! Very thoughtful and flexible with crazy requests from the family and worked to fulfill everyone's wishes. Would definitely recommend him for any event. Fantastic job!"

Angela W.
"Couldn't have asked for more! Awesome, awesome, awesome! Not only is his work great, but he was great with everyone in my wedding party. He worked well with us in capturing the photos we wanted and his style of photography enhanced our steampunk themed wedding. He was quick to post some photos of us. Whenever we show our friends and family the photos he has taken we don't get the standard 'those are so cute' responses but people are stunned by the photos."

Morgan N.
"Jace Delgado did a great job of photographing our day, centered around our garden ceremony at St. Augustine's Lightner Musuem. Many of the pictures are truly masterpieces, especially some of the pictures of my wife; just fantastic! Jace is friendly and casual in nature, while remaining highly professional. His experience and creativeness definitely shines through. And on a day approaching 100 degrees in the sun, Jace remained calm and collected -- if not cool -- throughout our whole event."

Steve Gilliland
"Jace of JRD Photography has the eye that turns ordinary into extraordinary, and a special occasion into the spectacular. Our early May wedding at Bryn Du Mansion in Ohio felt like a fairytale event, with the trees just coming into bud and the weather perfect. Under Jace's photographic lens, the ceremony was perfectly captured in one stunning photo after another. We both highly recommend Jace for any event."

Marty and Steve
"Jace just recently did our wedding here in Destin, Florida and we are so glad he did our photos. He was quick to show us a few photos just days after the wedding, and we were in awe at how BEAUTIFUL the pictures turned out. He managed to capture our "magical" moments in a storybook sort of way. Jace was awesome to work with and we would highly recommend him to anyone who is looking for a photographer. We plan on using him again for family pictures."

Ali & John Stephens
"Jace with JRD Photography did a totally professional job on our wedding. We could not have asked for a better experience. Not only does he know his job, but he knows everything about a wedding from A-Z. We checked out 40+ photographers in Central Ohio and not only were his prices competitive for the high quality, he was more polite and professional than most that we talked to... please take our advice and hire him if you need the best work!"

Casandra and Mark
"AWESOME is all I can say Jace! He is hands down the best choice we could have made... when most of the Columbus area photographers seemed a little needy in the creative department, Jace's work was definitely full of his International style. We actually give credit to this website WedPlan.net. We read some the reviews and then looked at his work... we were sold. Now we're married and totally happy with his work. He knew more about weddings then any photographer we talked to and even more than our coordinator. He was great to work with and made us feel included in the whole session all day long. We hope someone reads our review and hires him based of what we had to say as well. Thanks again Jace!"

Caleb and Kat
"Thank You Jace for the engagement session and Bridal session. I cant wait till June... seems so close... You are the best."

Kelly and Todd
"NUMBER ONE AT HIS GAME! Carol and I love love love the photos! It is no wonder why everyone in Newark told us to use you. I know you travel so if ever back In our area look us up! best of Luck in your 2011 season... sounds like your already almost booked up... and we both know why! Cheers!"

Steven and Carol
"Thanks Jace for all the hard work you gave at our wedding. We could not have chosen a better photographer... Hope to see you in a year or two for the "kiddie" pics!"

Rachael B
"Jace You did a terrific job on out photos. We could not be happier. while there are many good photographers in Central Ohio, you just seem to be one of the best. With Tim being a photographer, he was wanting the best, and we truly chose the right one. if we had to do it all over, you would be the one we chose each and every time. To any bride that wants to know, choose Jace. His packages start out at 1000.00 and he lets you build any type of package you desire. he is very creative and came all the way to Sandusky for us with no travel fee. He has an office in Florida as well, and when we get back from Disney next summer, he will be doing our anniversary images in Destin Florida. Hands down, Jace, You are the best as I said. When i look at the photos, I cant help but think you knew us both oh too well..ha ha. Take life easy and we'll see you next year!"

E. Miller
"We used JRD Photography for a wedding in Granville. All we can say is wow! He has a location in Florida as well and his work is unlike any of the photographers here in the Central Ohio area. We looked for about two months and finally met with him. He was on time and very professional. he presented with three album samples. All very stunning and he knows his stuff. My Fiance asked him if he could help us plan a daily itinerary and he had it down to the tee as far as how long things would take and when to do what. If we had not had hired a coordinator already, he could have done that job too! We would most highly recommend him to any bride that needs a person experienced in photography for their wedding. He put all our images online and has them there for one year... so no worries about deadlines to see your photos before they expire. he photographed the wedding alone and id better than most two people teams i have seen at other weddings. He does have another photographer if you nee two, but after seeing him work, i would not see a need... he is very efficient and fast at getting the images quickly. If we ever know of anyone else getting married, he will be the ONLY choice."

W Howard
"Jace did an awesome job at our daughters wedding. His work is stunning and we are recommending him to three other girls we know of getting married in April 2011."

Beth
Add Your Review of JRD Photography Columbus Photographers and Beyond

JRD Photography Columbus Photographers and Beyond
Columbus, OH

Stephanie & Brian
Delaware, OH

Barry & Charlene
Dayton, OH

Lorie & Joe
Dayton, OH

Maranda & Aaron
Canton, OH

Angela & Chris
Marysville, OH

Brandie & Richard
Norwich, OH

April & Vida
Maple Heights, OH

Alisha & Chris
Marysville, OH

Ashley & Jeremy
Marion, OH

Carole & Greg
Lima, OH

Matthew & Carolyn
Marietta, OH

Brittany & Brock
Cambridge, OH

Marjorie & Anthony
Grafton, OH

Lydia & Deon
Columbus, OH

Amanda & Christopher
Wooster, OH

Beatriz & Ronie
Cleveland, OH

Julie & Jim
Wooster, OH

Monica & Jake
Parkersburg, WV

Tammi & Seth
Junction City, OH

Cassie & Christopher
Lancaster, OH

Natasha & Nathan
Fairborn, OH

Pam & Willis
Hilliard, OH

Shawna & Randy
Norwalk, OH

Chanda & Jeffrey
Wheeling, WV

Robbi & Chris
Marysville, OH

Shawna & Randy
Norwalk, OH

Sherry & Jason
Lima, OH

Shelby & Joesph
Cleveland, OH

Kaitlyn & Shawn
Empire, OH

Melissa & Marcus
Zanesville, OH

Keralyn & Nathan
Dayton, OH

Judene & Mike
Massillon, OH

Narrissa & Matthew
Akron, OH

Amanda & David
Wheeling, WV

Miranda & Tommy
North Lewisburg, OH

Nikita & Michael
Springfield, OH

Maranda & James
Coshocton, OH

Casey & Michael
Crestline, OH

Sara & David
Newark, OH

Zachary & Katie
Marysville, OH

Rebecca & Sean
Lima, OH

Toshia & Brad
Zanesville, OH

Chelsea & Larry
Columbus, OH

Carrie & Pete
Brunswick, OH

Whitney & Cody
Cuyahoga Falls, OH

Tina & Ryan
Orient, OH

Michelle & Joshua
Saint Clairsville, OH

Ashley & Brandon
Port Jefferson, OH

Kaitlyn & Robert
Zanesville, OH

Tia & Jordan
Columbus, OH

Megan & Jordan
Columbus, OH

Debra & Rodney
West Jefferson, OH

Lauren & Michael
Hilliard, OH

Jorden & Dom
Zanesville, OH

Cindy & Larry
Lockbourne, OH

Alicia & Ryan
Independence, OH

Cecilia & Justin
New Concord, OH

Sasha & TJ
Reynoldsburg, OH

Molly & Larry
Saint Clairsville, OH

Chandra & Anthony
Columbus, OH

Samantha & George
Westerville, OH

Jamye & Zach
Fairhope, AL

Stephanie & Eddie
Canton, OH

Jessica & Lavayl
Xenia, OH

Angelique & Daniel
Chillicothe, OH

Tiffany & Nick
Zanesville, OH

Morgan & Dillon
Xenia, OH

Kylie & Jeremy
Wooster, OH

Tabitha & Nikolaus
West Jefferson, OH

Kristina & Cody
Dayton, OH

Kimberly & Chris
Mansfield, OH

Jodi & Ken
Norwalk, OH

Cherie & David
Sidney, OH

Sandra & Don
Streetsboro, OH

Rachelle & Robert
Waverly, WV

Hope & Cory
Sidney, OH

Sheila & Robert
Barberton, OH

Holly & Jack
Logan, OH

Lee & Ron
Alliance, OH

Natalie & Roger
Marysville, OH

Ashley & Jason
Fremont, OH

Tabatha & James
Newark, OH

Misty & Rocco
Westlake, OH

Natasha & Zachary
Grove City, OH

Marquila & Arvell
Lorain, OH

Tracy & Jimmy
Moundsville, WV

Tessa & Christopher
Marietta, OH

Amanda & Sedric
Cleveland, OH

Belinda & Daniel
Springfield, OH

Melissa & Steve
Wadsworth, OH

Deborah & Raymond
Martins Ferry, OH

Jaylenna & Branden
Dayton, OH

Venessa & Denny
Grafton, OH

Jennifer & Roger
Uhrichsville, OH

Natalie & Mitchell
Lakeview, OH

Sabrina & Calvin
Ravenna, OH

Suzanne & Billy
Waynesville, OH

Allison & Ryan
Cleveland, OH

Brandi & Steven
Grove City, OH

Fredricka & Brian
Columbus, OH

Christopher & Chrissy
Urbana, OH

Stephanie & Jay
Brunswick, OH

Lucas & Erik
Ravenna, OH

Cheryl & Kevin
Edison, OH

Heather & Anthony
Elyria, OH

Deanna & Timohty
Springfield, OH

Jenny & Rick
Fremont, OH

Christopher & Donna
Cleveland, OH

Anastacia & Kevin
Grove City, OH

Michelle & Boyd
Lisbon, OH

Mary & Akilah
Akron, OH

Erin & Allen
Columbus, OH

Valerie & Ronald
Dayton, OH

Heather & Adam
Navarre, OH

Ashley & Travis
Tipp City, OH

Chida & Ronald
Elyria, OH

Molly & Steve
Xenia, OH

Ashley & Travis
Tipp City, OH

Annie & Jim
Cambridge, OH

Linda & Terry
Lorain, OH

Tracy & Scott
Salem, OH

Heather & Aaron
Columbus, OH

Rose & Shane
Parkersburg, WV

Andrea & Thomas
Lakeview, OH

Lyndsey & Cory
Zanesville, OH

Melissa & Matthew
Washington Court House, OH

Carolyn & Ben
Akron, OH

Sandra & Rick
Dayton, OH

Michelle & Mark
Medina, OH

Tiara & Brett
Lake Milton, OH

Richard & Sandy
Woodsfield, OH

Josh & Aubrey
Norwalk, OH

Beth & Joshua
Canton, OH

Tori & Christopher
Lima, OH

Kati & Adam
Waynesburg, OH

Rachel & Justin
Lima, OH

Karlotta & Andy
Malvern, OH

Ashley & Esteban
Springfield, OH

Kristen & Anthony
Lucasville, OH

Katelyn & Cideri
Elyria, OH

Shaylia & Kenneth
Canton, OH

Jessica & Dakotah
Kenton, OH

Christina & CJ
Lagrange, OH

Judith & Cody
Mogadore, OH

Hayley & Michael
Kent, OH

Brianna & Joshua
Canton, OH

Kim & Tony
Barberton, OH

Shelbie & Andrew
Oak Hill, OH

Sade & Lamarques
Dayton, OH

Jennifer & Paul
Canton, OH

Amber & Irwin
Cleveland, OH

Cynthia & Mathew
Dayton, OH

Hayley & Brandon
Medina, OH

Jessica & Shane
Lancaster, OH

Karen & Kevin
Newark, OH

Alayna & Daniel
Newcomerstown, OH

Heaven & Greg
Sandusky, OH

Miranda & Steven
Marion, OH

Rachel & Casey
Lancaster, OH

Tina & Ed
Akron, OH

Lindsey & Bryan
Wheeling, WV

Virginia & Roger
Pomeroy, OH

Jennifer & Danny
Grove City, OH

Sessalee & Calvin
Lorain, OH

Stevie & Summer
Columbus, OH

Mike & Leah
Brunswick, OH

Shawntae & Chris
Orient, OH

Erika & Omari
Sandusky, OH

Ebony & DJ
Fremont, OH

Alexandria & Eric
Lancaster, OH

Tara & Jason
Norwalk, OH

Brittney & Robby
Urbana, OH

Christina & Jason
Cleveland, OH

Lindsey & Wayne
Dover, OH

Nicole & John
Lorain, OH

Valerie & Brad
Springfield, OH

Sandra & Jason
Wadsworth, OH

Ashley & Eric
Lorain, OH

Brandie & Richard
New Concord, OH

Cassandra & James
Byesville, OH

Stacey & Daniel
Lakeside Marblehead, OH

Brekka & Charles
New Matamoras, OH

Judy & Sandra
Seville, OH

Michelle & Ryan
Pataskala, OH

Shayla & Justin
Minerva, OH

Melanie & Frank
Lorain, OH

Ashley & Richard
Marietta, OH

Heather & Christopher
Valley City, OH

Dawn & William
Lorain, OH

Miranda & Kevin
Rittman, OH

Sue & George
Lancaster, OH

Joanna & Sean
Marion, OH

Morgen & Zach
Sandusky, OH

Crystal & Rocky
Columbus, OH

Michael & Whitney
Athens, OH

Candice & Delvan
Columbus, OH

Alicia & Lucas
Brunswick, OH

Ashley & Troy
Columbus, OH

Shannon & Nandor
Delaware, OH

Deshae & Tshwane
Columbus, OH

Kathryn & Josh
Avon, OH

Katlyn & Brandon
Dayton, OH

Amanda & Jason
Sandusky, OH

Michelle & John
Dayton, OH

Vanessa & Michael
Dayton, OH

Hailey & Ryan
Carrollton, OH

Kristi & Chris
Marysville, OH

Natalie & Bernard
Ravenna, OH

Danielle & Andy
Circleville, OH

Rachel & Jeffrey
Marion, OH

Kate & Adam
New Lexington, OH

Megan & Phil
South Webster, OH

Cheyenne & Richard
Fairborn, OH

Jen & Josh
Doylestown, OH

Danielle & Louie
Newark, OH

Sasha & Eric
Leesburg, OH

Nichole & David
Canton, OH

Sarah & Aaron
Aurora, OH

Miranda & Todd
Galion, OH

Mary & David
Lakeview, OH

Kristen & James
Lima, OH

Kristen & Matthew
Marysville, OH

Taylor & Nathan
Chillicothe, OH

Amara & Chris
Columbus, OH

Lashanda & Adshane
Maple Heights, OH

Tara & Clinton
Leesburg, OH

Jessica & Brent
Marietta, OH

Jennifer & Russell
Canton, OH

Elaina & Douglas
Dayton, OH

Marlo & Dustin
Cedarville, OH

Lindsey & Jarrod
Hamden, OH

Krysta & James
Columbus, OH

Marie & Joshua
Bloomingdale, OH

Elizabeth & Mikel
London, OH

Melissa & JR
Washington Court House, OH

Lisa & Brian
Louisville, OH

Sam & Evan
Columbus, OH

Dava & Randy
Circleville, OH

Kaycee & Josh
Fredericktown, OH

Alyssa & Nathan
Columbus, OH

Timothy & AJ
Akron, OH

Courtney & Joshua
Akron, OH

Tessie & Jory
Mansfield, OH

Janelle & Ken
Troy, OH

Tamrah & Ryan
Canton, OH

Stephanie & Michael
Lorain, OH

Bobbie & Jeff
Canton, OH

Aisha & Elliott
Columbus, OH

Brittany & Dannie
Norwalk, OH

Lydia & Adam
Byesville, OH

Brittany & Jason
Leesburg, OH

Hannah & Andy
Orrville, OH

Lara & Mike
Columbus, OH

Jennifer & Mark
Sabina, OH

Vanessa & Jon
Troy, OH

Lindsay & Andy
Akron, OH

Ashley & Tyler
Mc Connelsville, OH

Kelly & Josh
Grove City, OH

Jade & John
Wellston, OH

Joniece & Raymond
Massillon, OH

Lloyd & Samantha
Newark, OH

Michelle & Alan
Republic, OH

Jennifer & April
Newark, OH

Stephanie & Jeremy
Westerville, OH

Victoria & Robert
Akron, OH

Joe & DJ
Westerville, OH

Megan & Jonathan
Stockport, OH

Audrey & Kris
New Philadelphia, OH

Sara & Joshua
Shelby, OH

Elizabeth & Jarell
Groveport, OH

Tiffany & Scott
Cleveland, OH

Chris & Alicia
Cleveland, OH

Emily & Dana
Ravenna, OH

Belinda & Clinton
Lima, OH

Karen & Mark
Bellefontaine, OH

Suzette & Gordon
Weirton, WV

Megan & Martin
Rocky River, OH

Hilary & Levi
Hillsboro, OH

TJ & Will
Akron, OH

Joshua & Charisse
Lima, OH

Cheryl & Dale
Wilmot, OH

Joseph & Sandra
Twinsburg, OH

Elke & Shawn
Cambridge, OH

Tracey & Ronald
Reynoldsburg, OH

Paul & Mai
Lakeside Marblehead, OH

Alisha & Nathan
Vincent, OH

Kaitlyn & Kevin
Bedford, OH

Melody & Bill
Ravenna, OH

Heather & Kenny
Bloomingburg, OH

Misty & Anthony
New Straitsville, OH

Larry & Tracy
Dublin, OH

Amanda & Adam
Glenmont, OH

Amy & David
Bedford, OH

Jennifer & Willie
Lorain, OH

Jessie & Mike
Maple Heights, OH

Amanda & David
Otway, OH

Stacy & Dan
Destin, FL

Kathy & Bil
Calabash, NC
Send Message to JRD Photography Columbus Photographers and Beyond