Certified Professional Photographer with over 10 years of experience, specializing in weddings since 2005. You'll love our mixture of traditional, romantic, artistic and fun candid photos! View samples of our photography and video services here, or visit our website. We have photography or videography services starting at $1,999 and up. All of our wedding photography packages include a Hi-Resolution disc of your edited wedding images with rights to make unlimited copies and prints.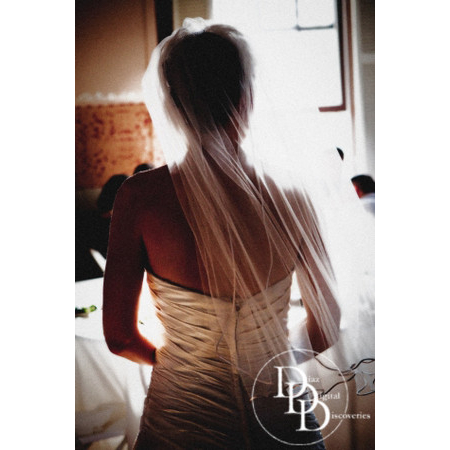 1/25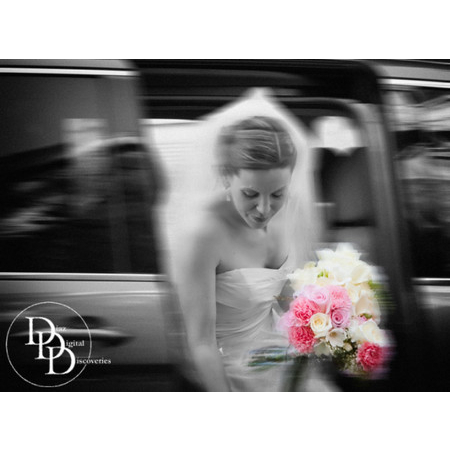 2/25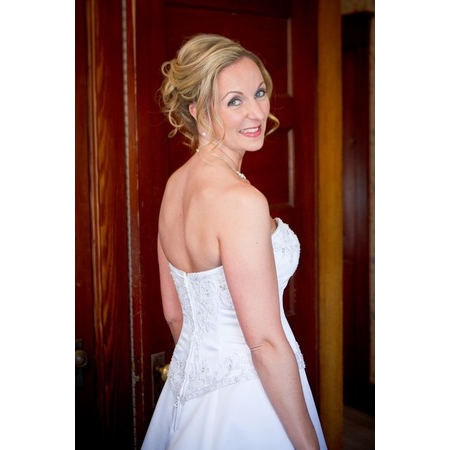 3/25
4/25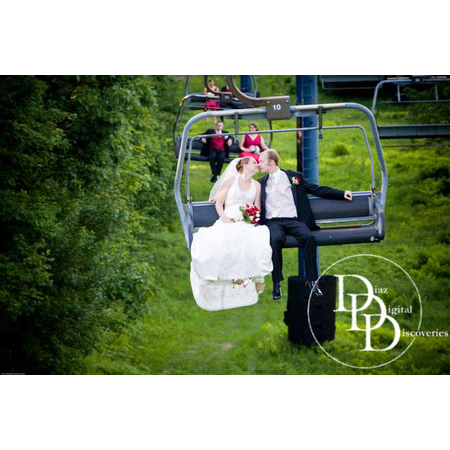 5/25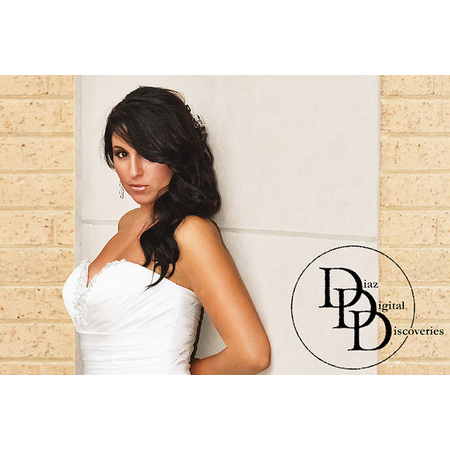 6/25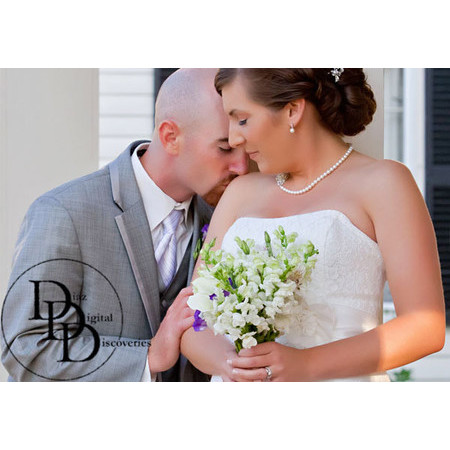 7/25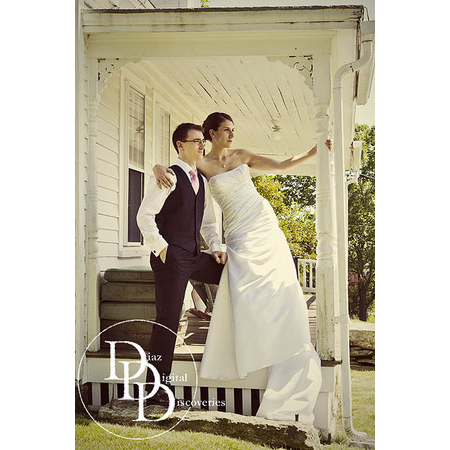 8/25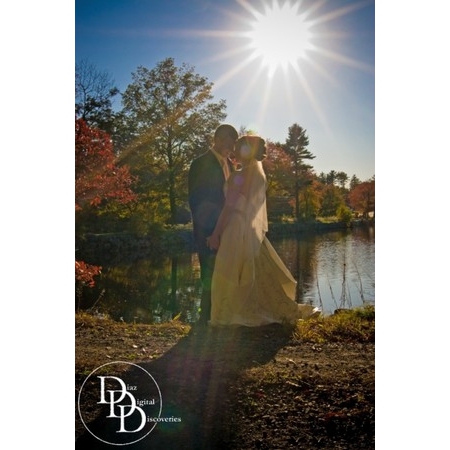 9/25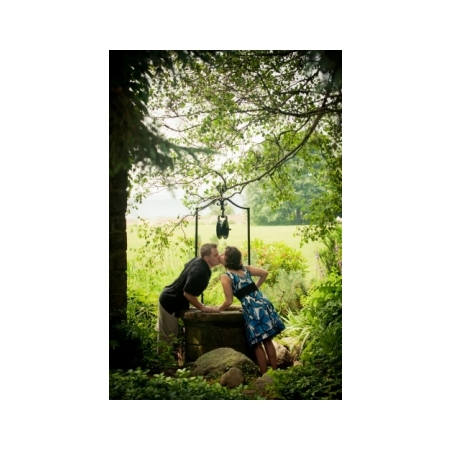 10/25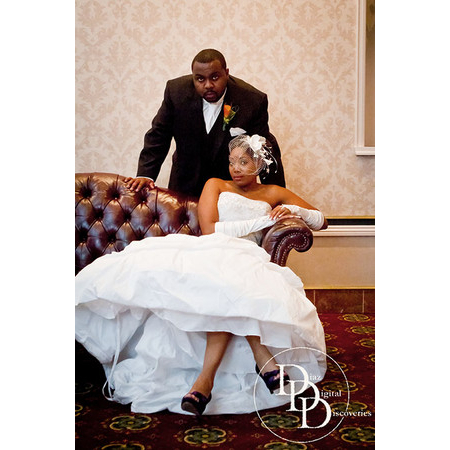 11/25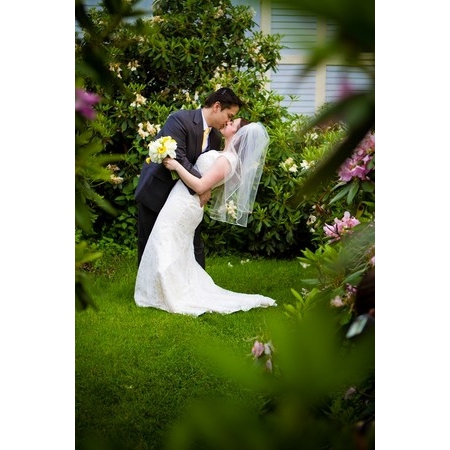 12/25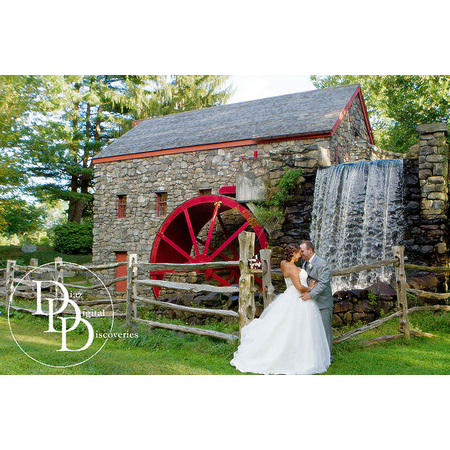 13/25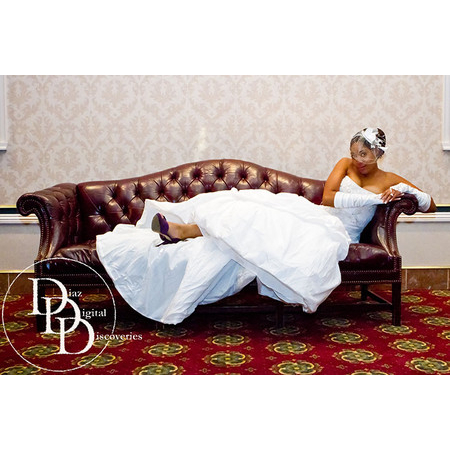 14/25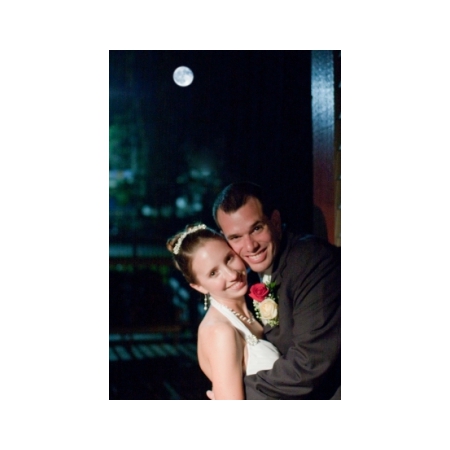 15/25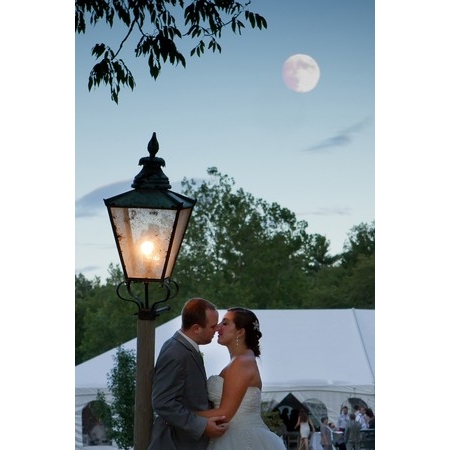 16/25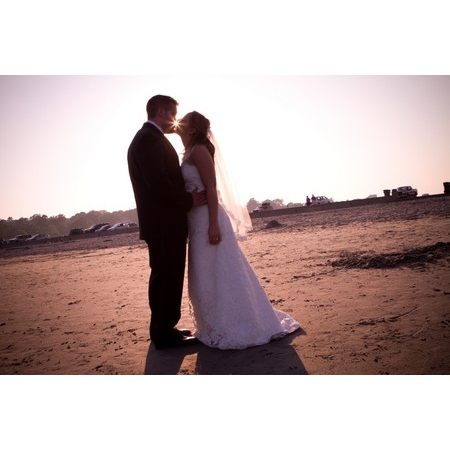 17/25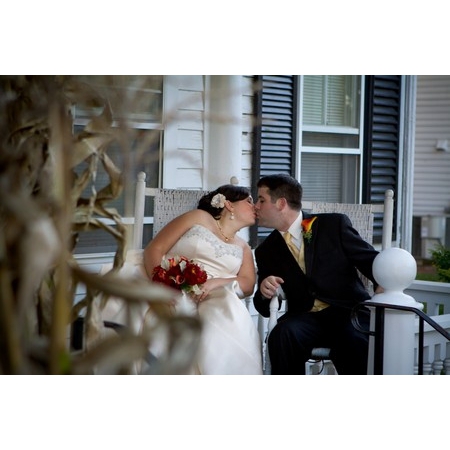 18/25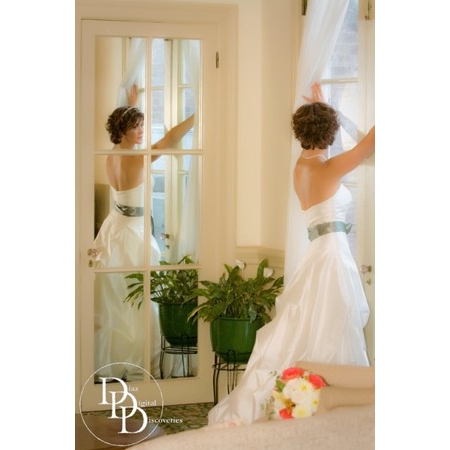 19/25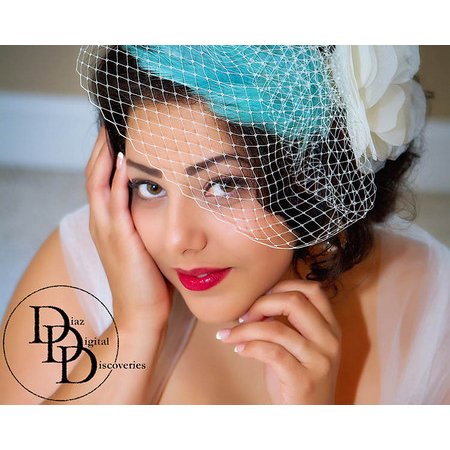 20/25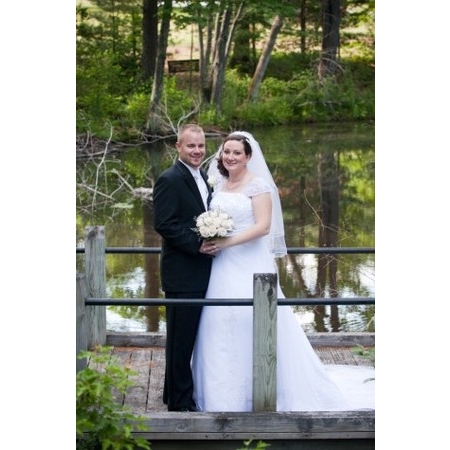 21/25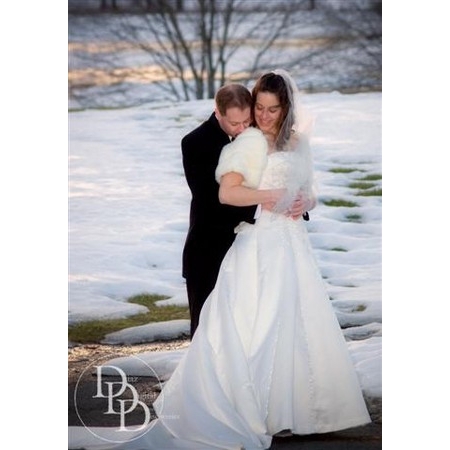 22/25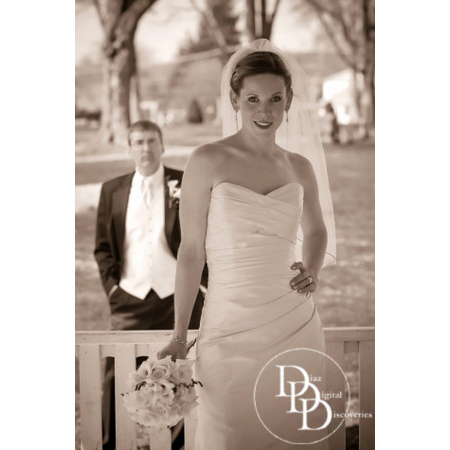 23/25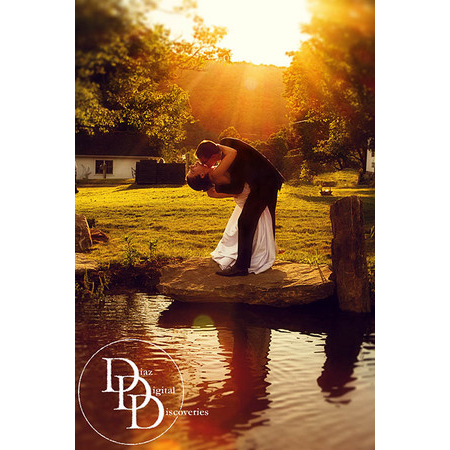 24/25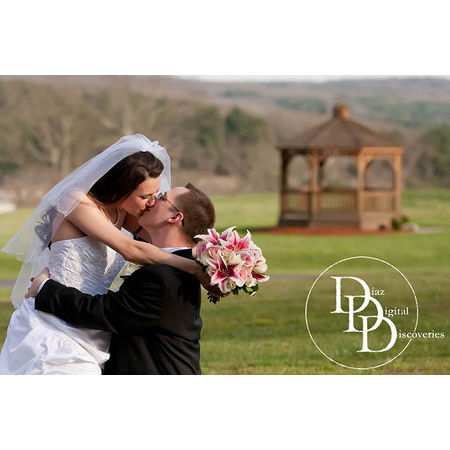 25/25
‹
›
"In a word: amazing. Everything about working with Ed was a pleasure. The night went by so quickly that it's hard to remember, but with Ed's amazing pictures, he captured the moments that we'll always treasure. Ed made us both feel very comfortable in a situation where we both had no idea what to do. He is very accommodating and worked with us to get the pictures we wanted throughout the night. We've recommended him to friends and coworkers that are also planning their weddings. He is truly a great photographer and a delight to work with!"

Lauren Martunas
"AMAZING! This is the best word to describe the photography and the photographer! We have completed our engagement session, I have done a boudoir and bridal session as well and the pictures are simply gorgeous! Ed is fantastic to work with. He makes you feel comfortable and welcome in any setting and puts his whole heart into his work! I recommend him to anyone and everyone who was looking for a great experience with a phenomenal photographer!"

Stephanie Esper
Add Your Review of Diaz Digital Discoveries - Photography & Video

Rose & James
Manchester, CT

Stephen & Melissa
West Hartford, CT

Marina & Luan
Milford, MA

Samantha & Jay
Fall River, MA

Casey & Neil
Newport, RI

Joann & Harry
Taunton, MA

Mandy & Brian
Bridgewater, MA

Tyhema & Carmelo
Middletown, CT

Christine & David
East Hartford, CT

Denise & Greg
Middletown, CT

Kori & Joseph
Randolph, MA

Meg & Nicholas
Newport, RI

Tiffany & Zenas
Owosso, MI

Marisa & Dwayne
Newport, RI

Colleen & Brandon
Nashua, NH

Melissa & Nick
New Britain, CT

Amy & Ken
Milford, MA

Shantell & Robert
Charlestown, RI

Sara & Darren
Wilbraham, MA

Beth & Tony
Granby, MA

Phanieann & Fernando
Woonsocket, RI

Emmalee & Stefan
Rocky Hill, CT

Monika & Radek
New Britain, CT

Caroline & Matt
Warwick, RI

Sulie & Jose
Tewksbury, MA

Shelley & Sean
Templeton, MA

Sue & Jeff
North Reading, MA

Hilary & Mike
Barton, VT

Ana & Sam
North Dartmouth, MA

Chelsea & Alfred
New London, CT

Vanessa & Vincent
Providence, RI

Christine & Butch
Norton, MA

Jamielee & Cameron
Lakeville, MA

Marci & Shaun
Athol, MA

Jessica & Elvis
Springfield, MA

Paula & Stephen
Abington, MA

Desiree & Michael
Woonsocket, RI

Stacey & Neil
Troy, NH

Ana & Matt
Pawtucket, RI

Tammie & Randy
Norwich, CT

Miguelina & Christopher
Providence, RI

Misi & Mike
Springfield, MA

Elizabeth & Eric
Gardner, MA

Jazmine & Jay
New London, CT

Stephanie & J.T.
Bridgewater, MA

Erica & Emmanuel
Westerly, RI

Lisa & Stephen
Swampscott, MA

Brittany & Shawn
New Bedford, MA

Elizabeth & Lionel
Sharon, MA

Cindy & William
Greenfield, MA

Katelyn & Samantha
Sturbridge, MA

Sandra & Alan
Lynn, MA

Marie & Roland
Fitchburg, MA

Brooke & Christopher
West Warwick, RI

Susan & William
Grafton, MA

Patricia & Richard
Bristol, RI

Lisa & Fernando
Fall River, MA

Carla & Wade
Leominster, MA

Trish & Raymond
Manchester, CT

Laura & Hector
Lawrence, MA

Steven & Rowena
Holden, MA

Christene & Nicholas
Scituate, MA

Lisa & Brian
Boston, MA

Kimberly & Ryan
Enfield, CT

Kayla & Russel
Groton, CT

Brittany & Jos
Warwick, RI

Donna & Jerry
Hartford, CT

Elizabeth & Lawrence
Malden, MA

Iris & Emmanuel
Arlington, MA

Idaly & Shane
West Hartford, CT

Sara & Clay
Tiverton, RI

Jamey & Jenn
Canterbury, CT

Tara & Rick
Enfield, CT

Wendy & Michael
Boxborough, MA

Stacy & Ricky
Hollis, NH

Nicole & Michael
Cranston, RI

Faith & Thomas
Mystic, CT

Stephanie & William
Randolph, MA

Melissa & Adam
Milford, NH

Colene & Michael
New London, CT

Kellen & Cherokee
Springfield, MA

Andrea & Paul
Cohasset, MA

Jessica & Paul
Newton, MA

Ariellie & Kyle
Lawrence, MA

Maria & Edward
Port Clinton, OH

Jess & Joshua
West Suffield, CT

Kayla & John
Pawtucket, RI

Kaeley & Kevin
New London, CT

Lisa & Robert
West Warwick, RI

Marissa & Ernest
North Providence, RI

Chelsea & Darren
Attleboro, MA

Tracy & Warren
Hinsdale, NH

Wanda & Carlos
Lawrence, MA

Monica & Kyle
Saugus, MA

Ericka & Kiahn
Westfield, MA

Jackie & Josh
Peabody, MA

Angel & Zakary
Vernon, VT

Jessica & Daniela
West Warwick, RI

Masiel & Simeiqui
Lawrence, MA

Dave & CJ
Mansfield, MA

Heather & Adam
Winchester, NH

Kareen & Frantz
Jamaica Plain, MA

Brittany & Andrew
Windsor, CT

Laurie & Joshua
Warren, RI

Amber & Joshua
Williamsburg, MA

Zhakira & Marco
New London, CT

Mikayla & David
West Springfield, MA

Brittany & Timothy
Springfield, MA

Marlene & Michael
Charlestown, MA

Shannon & Brian
Newport, RI

Cathy & Ryan
Bristol, RI

Jessica & Alexander
Somerville, MA

Katherine & Robert
Barrington, RI

Penelope & Joe
West Hartford, CT

Sofya & Ryan
Cambridge, MA

Deneen & Charles
Quincy, MA

Stefanie & Larry
Southwick, MA

Leonardo & AJ
Boston, MA

Tammy & Sean
Springfield, MA

Shannon & Tim
Lowell, MA

Sheron & Pedro
Framingham, MA

Samantha & Gary
Manchester, CT

Sabrina & Stephen
Wilbraham, MA

Ashley & Matthew
Worcester, MA

Melanie & Luis
New Britain, CT

Julisa & Keteast
Chicopee, MA

Sarah & Travis
Danielson, CT

Jennifer & Roger
Springfield, MA

Erin & Stephanie
Nashua, NH

Sharon & Frank
Middletown, CT

Tabatha & Tyler
Hudson, NH

Kelli-Ann & Pedro
Manchester, NH

Damaris & Christian
New Bedford, MA

Bianca & Andrew
Providence, RI

James & Nicole
Johnston, RI

Jennifer & Jesse
Foster, RI

Carol & Marc
Billerica, MA

Rebecca & Timothy
Blackstone, MA

Brittany & Brandon
Woonsocket, RI

Amanda & Eric
Warwick, RI

Lisa & Luis
Newport, RI

Dominique & Joel
Leominster, MA

Elyse & Marquette
Boston, MA

Erica & Daniel
Fall River, MA

Cassey & John
Winthrop, MA

Maryanne & William
Lawrence, MA

Lori & Shawn
Malden, MA

Lo & Max
Northampton, MA

Sarah & Matt
North Kingstown, RI

Tanisha & Ariel
New Bedford, MA

Magda & Anderson
Hudson, MA

Jessica & Joe
Coventry, RI

Renee & Matt
Avon, CT

Jennifer & Tom
Brockton, MA

Stefanie & Timothy
Bellingham, MA

Caly & Steven
Indian Orchard, MA

Michael & Regina
Warwick, RI

Gloria & Candido
Waltham, MA

Kokelia & Derek
Mattapan, MA

Bradley & James
Attleboro, MA

Carolyn & Ebbie
Boston, MA

Karen & Vance
Westerly, RI

Jennifer & Jeffrey
New Bedford, MA

Leanne & Richard
Plainville, MA

Jessica & Corey
Assonet, MA

Raquel & Stephen
North Dartmouth, MA

Denise & Scott
Woonsocket, RI

Mariana & Ben
South Glastonbury, CT

Hazel & Frank
Methuen, MA

Jadira & Francisco
West Warwick, RI

Michelle & Tom
Glastonbury, CT
Send Message to Diaz Digital Discoveries - Photography & Video